Ep. 75: 4 First Chapters: Food Wars, Kokkoku, Sweetness & Lightning and How Are You?

FOUR FOR THE PRICE OF… NONE!? This week the Mangasplainers read four manga first-chapters, all of which are free to read (legally) on the internet! But which of these first-chapters will Chip crown the winner, the one that we will read the entire volume and discuss next season? Find out in this very special episode of Mangasplaining!
Powered by RedCircle
IN THIS EPISODE
00:00 Food Wars: Shokugeki no Soma chapter 1
07:24 Sweetness and Lightning chapter 1
13:20 Kokkoku: Moment by Moment chapter 1
18:49 How Are You? chapter 1
27:03 4 First Chapters: What worked? What didn't?
50:12 THE BREAK
51:00 Q&A: Deb, Chris and David create their ideal manga magazine
01:00:45 THE SECOND BREAK – Chip teaches!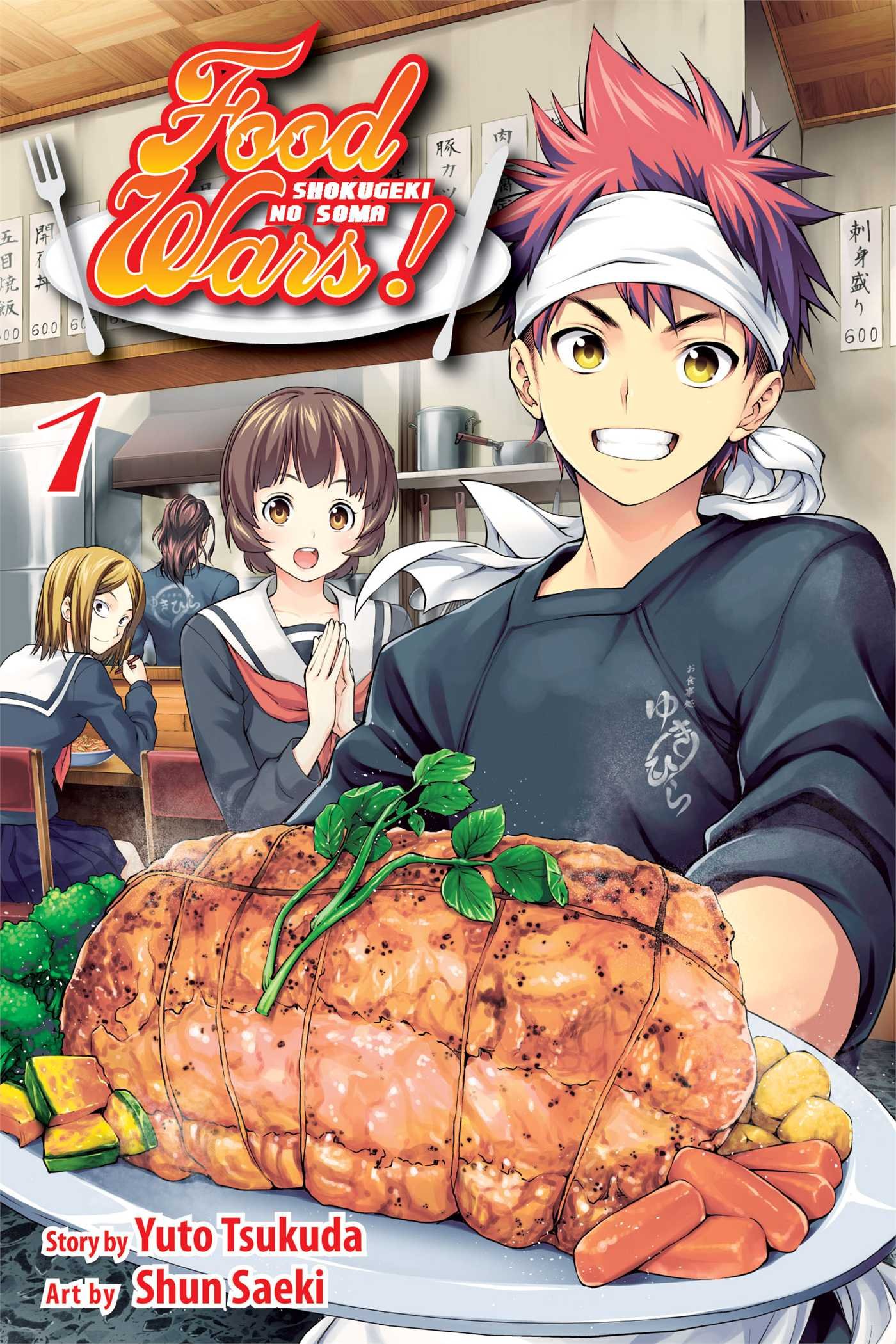 Episode 75: The Four First Chapters Episode!
Audio editing by David Brothers. Show notes by Christopher Woodrow-Butcher and Deb Aoki
BEFORE WE GET STARTED
Hello Mangasplaining Fans!
Christopher here, and this week I decided to try and do something a little different for the podcast, by picking FOUR different titles to read instead of one, except we're JUST reading the first chapter of each!
So way back in Episode 61 of this season, while doing the show notes, I had the idea that instead of just talking about certain manga in the notes or mentioning them in passing during the episode (like we have in the past with Food Wars: Shokugeki no Soma from VIZ), maybe we could cover more ground AND broaden Chip's manga vocabulary a little by just doing a little dip-in and trying a chapter of a few different manga. I knew Food Wars was one I definitely wanted to do because it's commercial and polished, and that Chip would probably appreciate it (even if he didn't out-and-out love it). But to mix things up a bit, I also left the choices of three other books to you, the readers! Here's what I put out there:
Okay, Mangasplaining fans, let's get you involved. I'll make one of my picks the first chapter of Food Wars: Shokugeki no Soma. What are three other manga first-chapters I should recommend to Chip for my next 'pick'? Remember, the first chapter has to be online and free to read, LEGALLY (no scanlations etc.).
We got a bunch of great recommendations, but the two we chose were from Phil with Kokkoku: Moment to Moment and from Josh Tabon with Sweetness and Lightning. Thanks very much to you both for your recommendations! So those, plus Food Wars, and then my josei manga pick of How Are You? gave us a recipe for a whole dang episode of Mangasplaining!
Since this show is a bit different, the show notes will also be formatted a bit differently, with book information introduced as we start talking about the title. This brings us to…
---
02:20 ABOUT FOOD WARS: SHOKUGEKI NO SOMA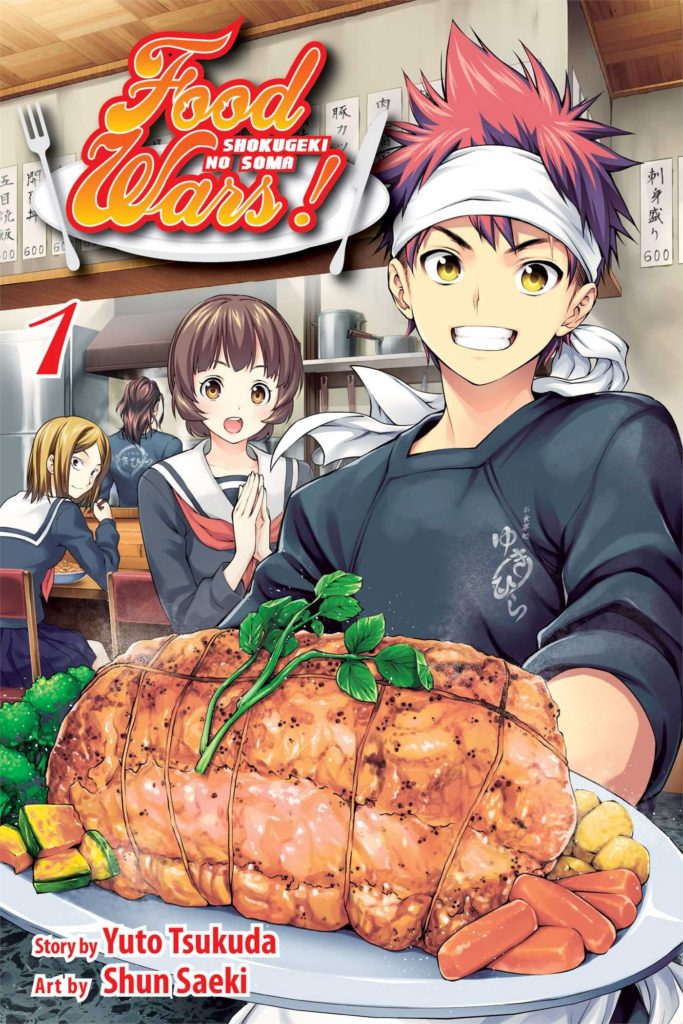 Food Wars: Shokugeki no Soma chapter 1
By Yuto Tsukuda and Shun Saeki
Translated by Adrienne Beck
Touch-up art and lettering by NRP Studios
Editor: Jennifer LeBlanc
Published by Shonen Jump / VIZ Media. Available in print / digital
Read chapter 1 for free at Shonen Jump
Here's how VIZ Media and their Shonen Jump imprint describe Food Wars:
An action-packed, saucy food comedy featuring one boy's determination to be top chef!

Soma Yukihira's old man runs a small family restaurant in the less savory end of town. Aiming to one day surpass his father's culinary prowess, Soma hones his skills day in and day out until one day, out of the blue, his father decides to enroll Soma in a classy culinary school! Can Soma really cut it in a school that prides itself on a 10 percent graduation rate? And can he convince the beautiful, domineering heiress of the school that he belongs there at all?!

-Shonen Jump
3:15 The sexiness on display in the first chapter absolutely turns off some potential readers, and I've heard from a few people that they were actually surprised that I like it. It's honestly an exceptionally well done series! While it basically Does Not Stray from the shonen battle manga formula, it does everything it does at a high and compelling level, with a few great twists, and great art through out. But yes, absolutely if the series stuck with offering fan-service featuring naked ladies, it would maybe be a bit gross. The introduction of the 'food so good it knocks your clothes off' trope from near the beginning of the book definitely lands a certain way…
04:05 …but then David points out that in the next sequence the dudes get their clothes blown off too, and it moves from being voyeuristic of women to equal-opportunity exploitation manga, which lands quite a bit better! Thank goodness for this sequence at the end of the first chapter as saving grace: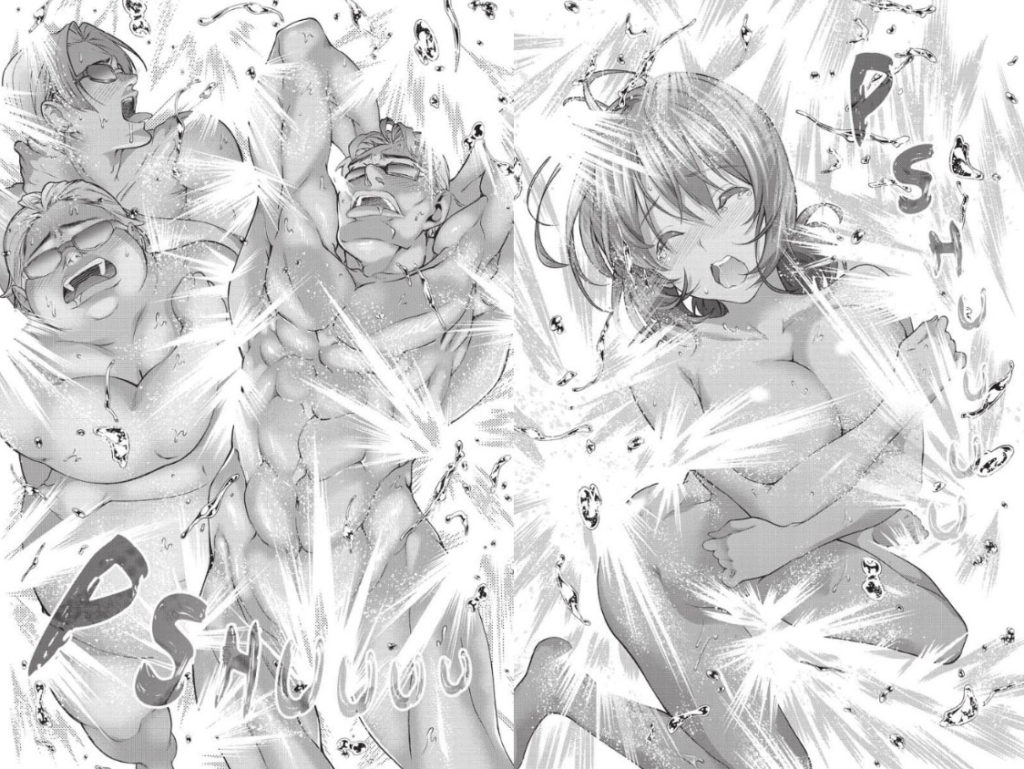 That said, it's mostly cute manga/anime girls getting this treatment in the first few volumes. If that turns you off, I can't blame you, 'cuz it certainly turns a lot of people on, too.
06:21 Yeah, Andrew does say that this one is 'tough' to place in school libraries. I wonder why?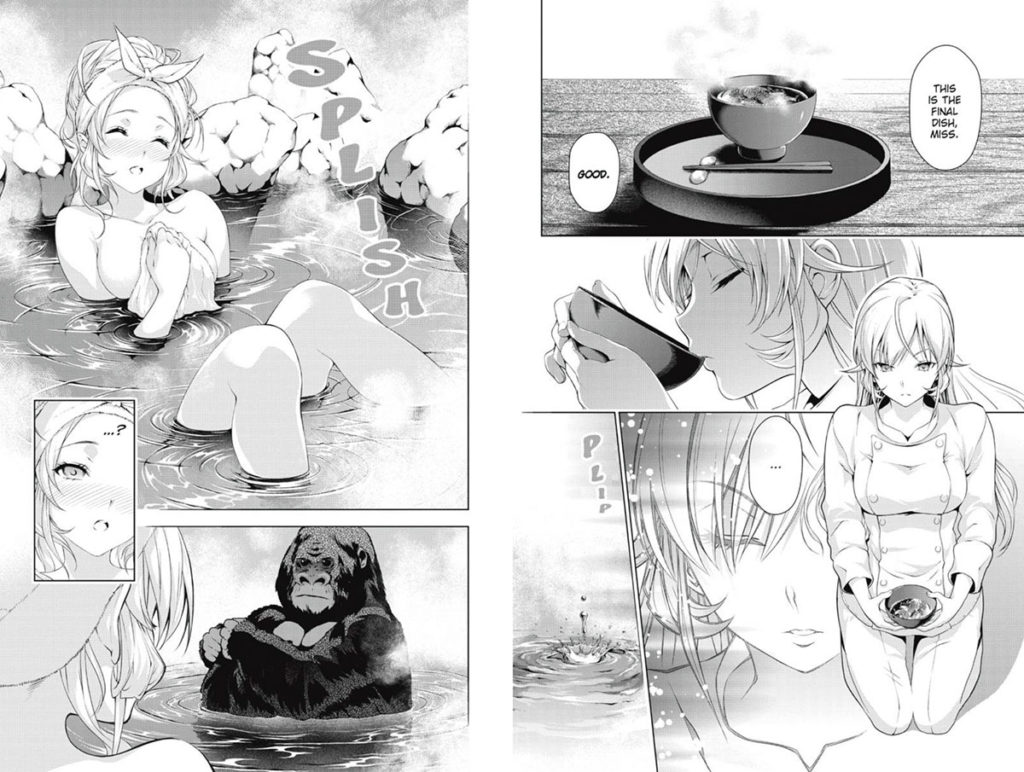 06:50 Deb's right, the food throughout the first volume looks mouth-wateringly appetizing, even in black and white.
As much as I've enjoyed the food manga we've read so far, I think the food drawings in Food Wars! Might just be the best.
07:10 Here's that Binging with Babbish episode, Anime with Alvin: Gotcha Pork Roast from Food Wars! Shokugeki no Soma:
It's a bummer he didn't love it that much, but quite honestly the mashed potatoes from Joel Robuchon that I had one time were as good as any dish I've ever had. I could imagine wrapping that with some good thick-cut bacon and you could turn it into something that would knock at LEAST my hat off. 😉
[Deb:] You too can make silky smooth, life-changing Puree de Pomme like they do at Robuchon, provided you have the time and LOOOOOTS of butter. Here's a recipe so you can give it a try at home.
---
07:24 ABOUT SWEETNESS AND LIGHTNING
Sweetness and Lightning chapter 1
By Guido Amaguri
Translated by Adam Lensenmayer
Lettering by Lys Blakeslee
Editor: Ajani Oloye
Published by Kodansha. Available in print / digital
Read chapter 1 for free at Azuki
Also available on Kindle / ComiXology Unlimited, Kobo, Nook, Inky Pen, Inkr and Mangamo
Here's how Kodansha describes Sweetness & Lightning:
Having lost his wife, math teacher Kouhei Inuzuka is doing his best to raise his young daughter Tsumugi as a single father. He's pretty bad at cooking and doesn't have a huge appetite to begin with, but chance brings his little family and one of his students, Kotori Iida, together for homemade adventures. With those three cooks in the kitchen, it's no wonder this dinner table drama is so delicious.

-Kodansha
09:13 David thinks this one is too saccharine-sweet, but in its defense, sweetness is in the title. I take his point, but I also think I disagree; there's a lot of tension in this manga, at least from my POV. I hope we get to read it at some point.
09:45 Donabe pot rice does have near-mythic qualities in manga… We saw some of that in another past Mangasplaining pick, Our Dining Table: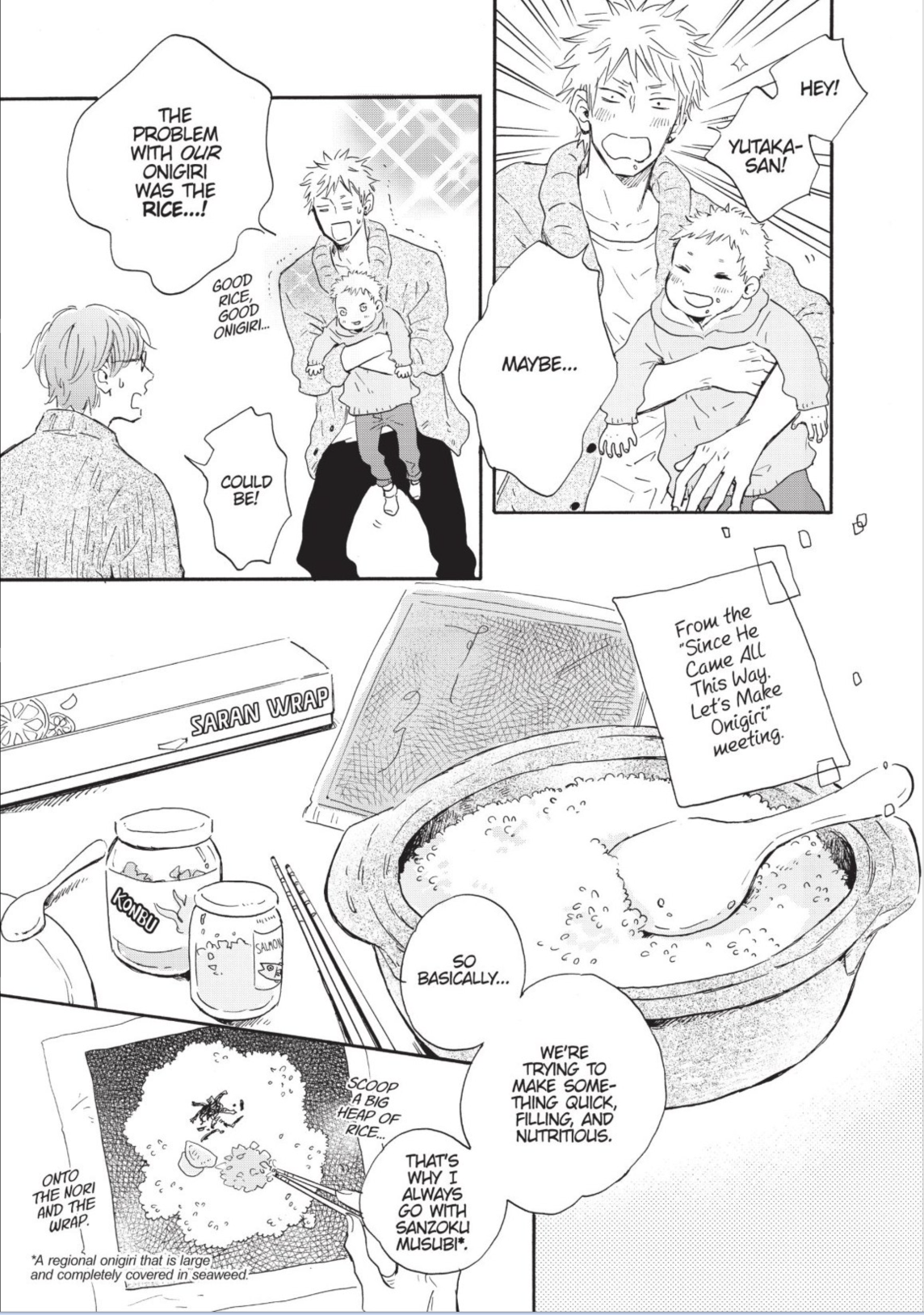 10:20 Deb mentions that the panel where the dad, Kouhei, is having a bit of a nervous breakdown while running to Kotori's restaurant to have food has some good cartooning, and I agree!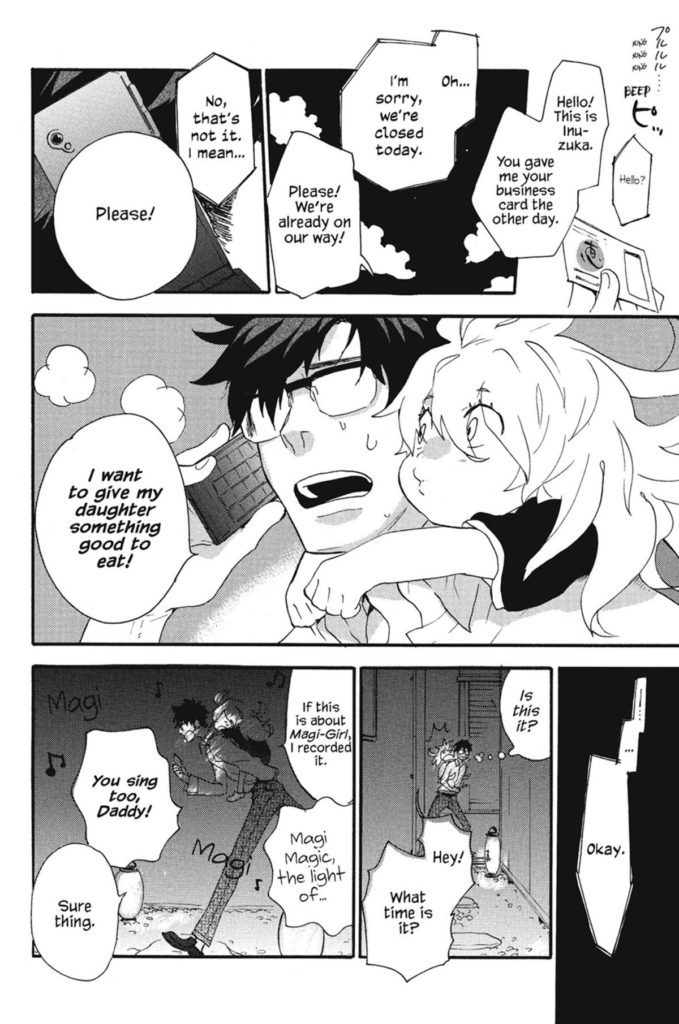 I was honestly expecting all of the cartooning in this volume to be as open and maybe awkward as the cover illustration, but I was really pleasantly surprised by it. The cartooning is somewhat open, but there's some great movement and a good balance of detail. Here's a page I liked from later in the book.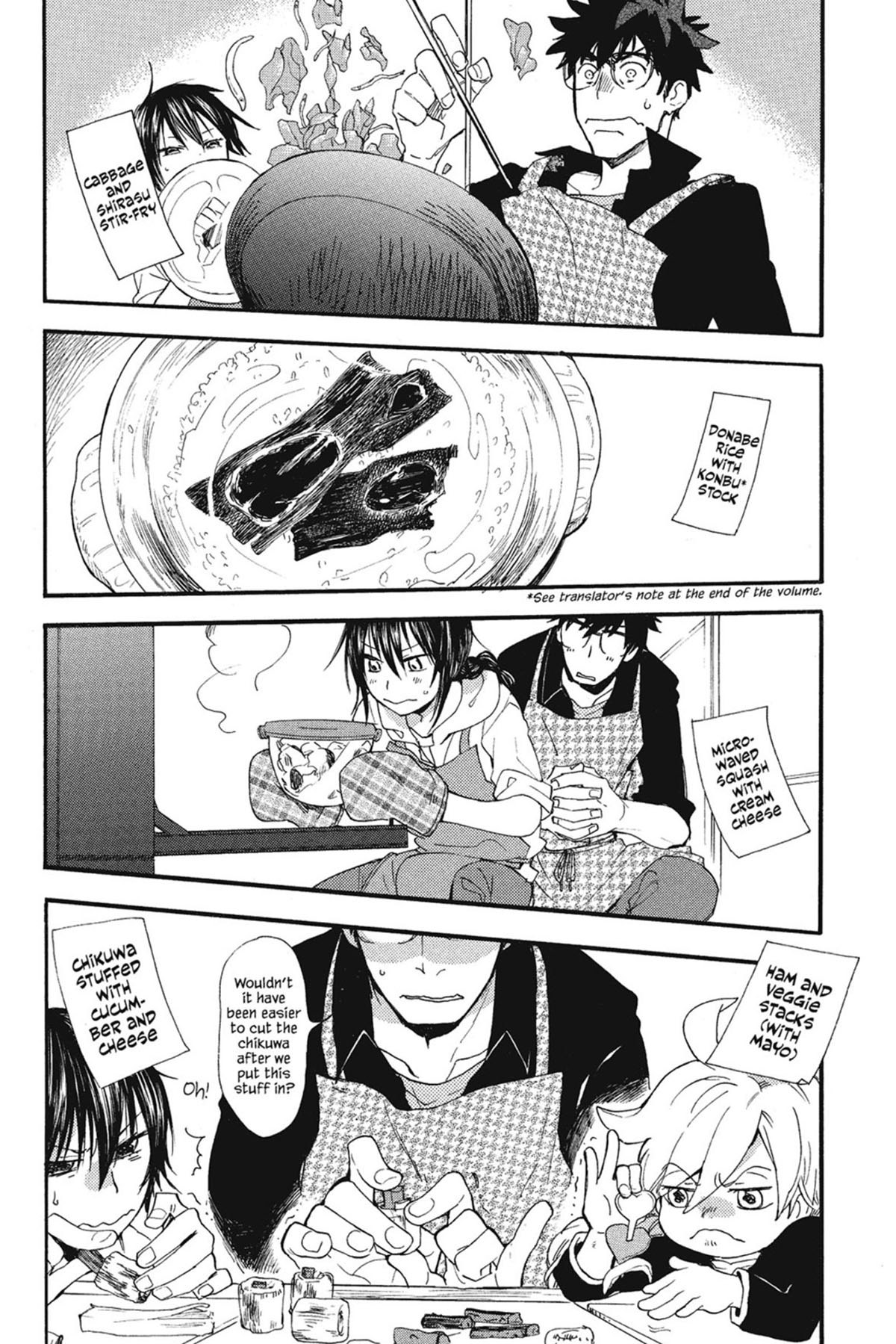 11:10
"I like this more than Yotsuba&!"


-Chip Zdarsky
[Deb:] Hear Chip's first impressions of Yotsuba&! in episode 7.
[Christopher:] They're gonna come for him.
11:45 Not just the first chapter, but the first three chapters (most of volume 1) of Sweetness and Lightning are free to read on Azuki.
12:15 If there's stuff you're uncomfortable with in this first chapter, like the friendship between the single dad and this high school-age girl, I totally get that, but it is pretty innocent. That said, the issue is directly addressed in the story. Sweetness and Lightning is very much not that kind of manga, thankfully. I felt a lot better after the next few chapters that explain the author's intentions for this aspect of the story, so I can recommend reading ahead so you can see for yourself.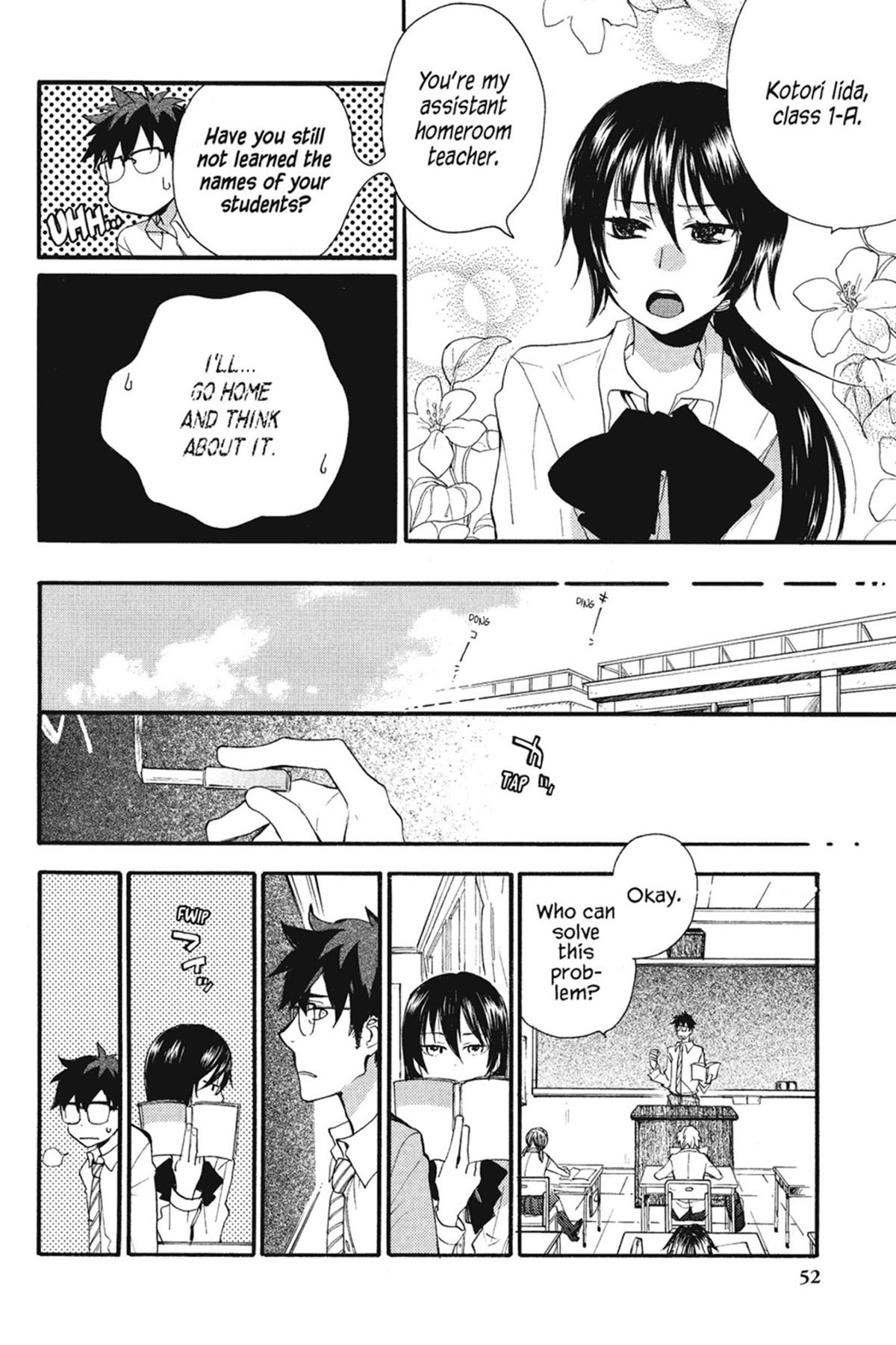 ---
13:00 ABOUT KOKKOKU: MOMENT BY MOMENT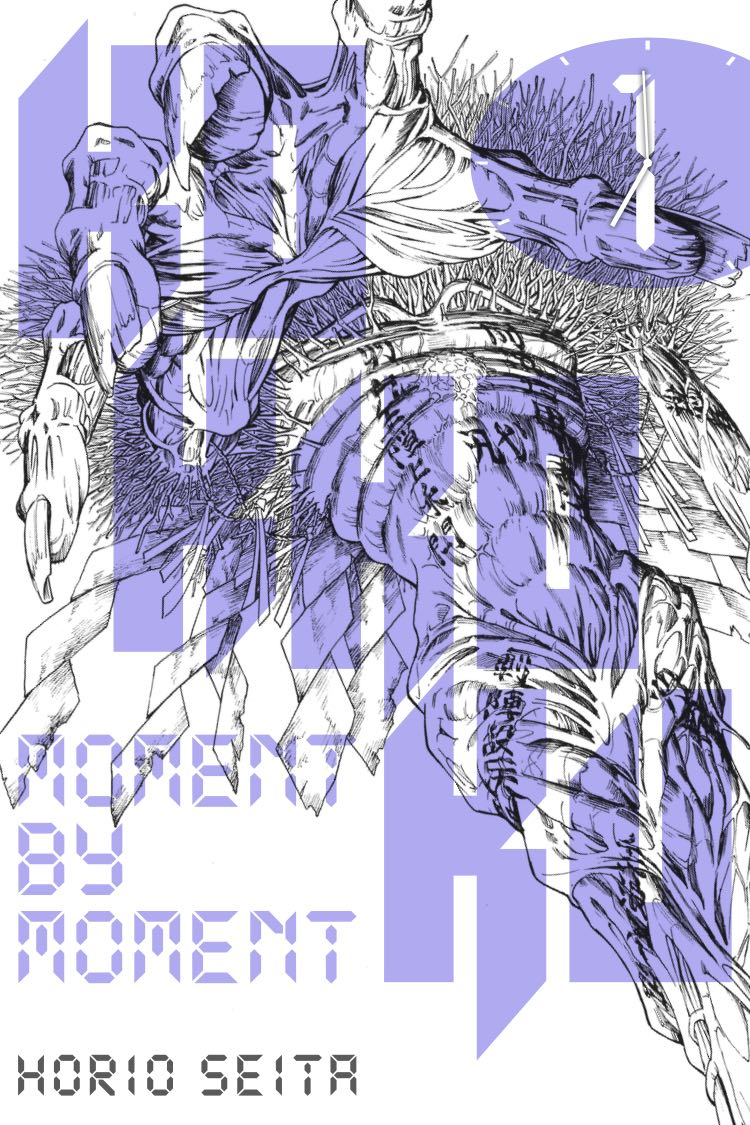 Kokkoku: Moment by Moment chapter 1
By Horio Seita
Translated by Adam Hirsch
Lettering by Darren Smith
Editor: Jesika Brooks
Published by Kodansha. Available in digital only
Read chapter 1 for free at Kodansha
Also available on Azuki
Here's how Kodansha describes Kokkoku: Moment by Moment
Nominated for the Manga Taisho award, this sci-fi thriller has garnered high praise from industry giants like Shigeru Mizuki and Kotaro Isaka!

In order to save her brother and nephew, who have been kidnapped by a mysterious religious group known as the Genuine Love Society, Juri and her family cast a spell using a stone hidden by her grandfather to enter the world of stopped-time known as Stasis. However, when they infiltrate the kidnapper's base, they're met by other people who can also move about freely. With grotesque creatures lurking about, will they be able to escape the parallel world and return to their normal lives?!

-Kodansha
14:10 The flashback of the lead character, Juri, to when her dog passes away and how death works, is very interesting and adds an element of unreality to this first chapter…. This may have been what David was getting at when he mentioned that it was a bit more contemplative than he was expecting, a little more "X-Files" than he wanted. Slight spoilers, having read ahead, this sequence DOES become very important a little later.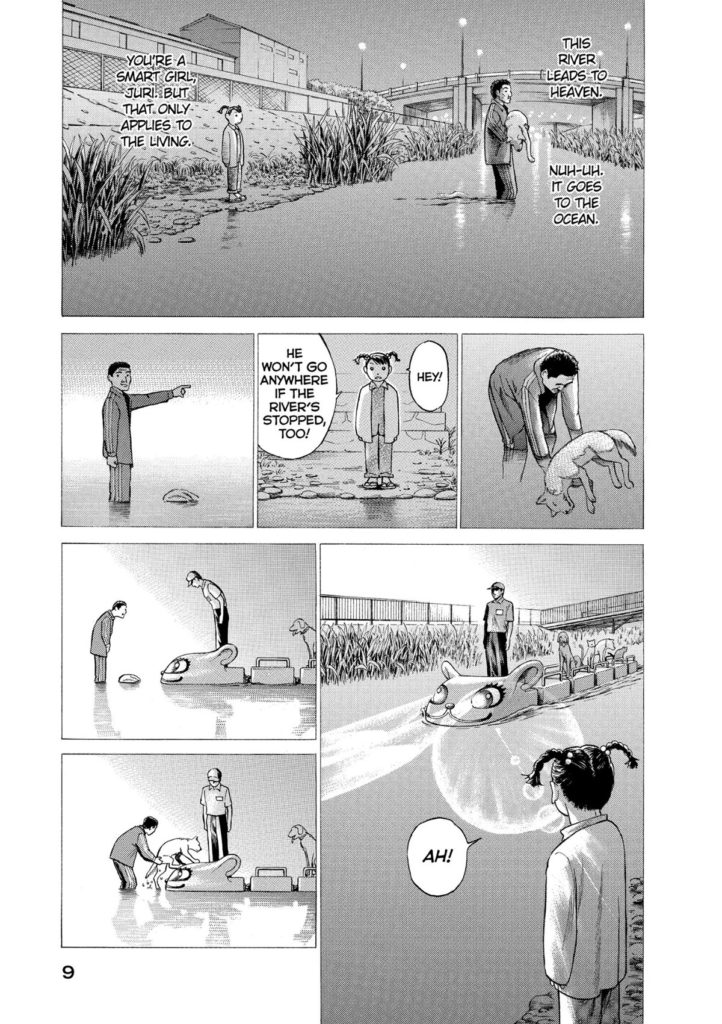 14:50 Chip mentions not getting super into it until the end, and that's when… I was gonna say spoilers, but it's one free-to-read chapter. If you haven't read it, I don't know what to tell you. Anyway, turns out the family can STOP TIME. When then they do that, it's super weird.
15:10 As mentioned, Chip did co-create (with Matt Fraction) a series called Sex Criminals, in which various characters can stop time itself. Showing that time has stopped in a static medium like comics can actually be pretty difficult, and Chip likes the shot of the static bicycle to convey this idea.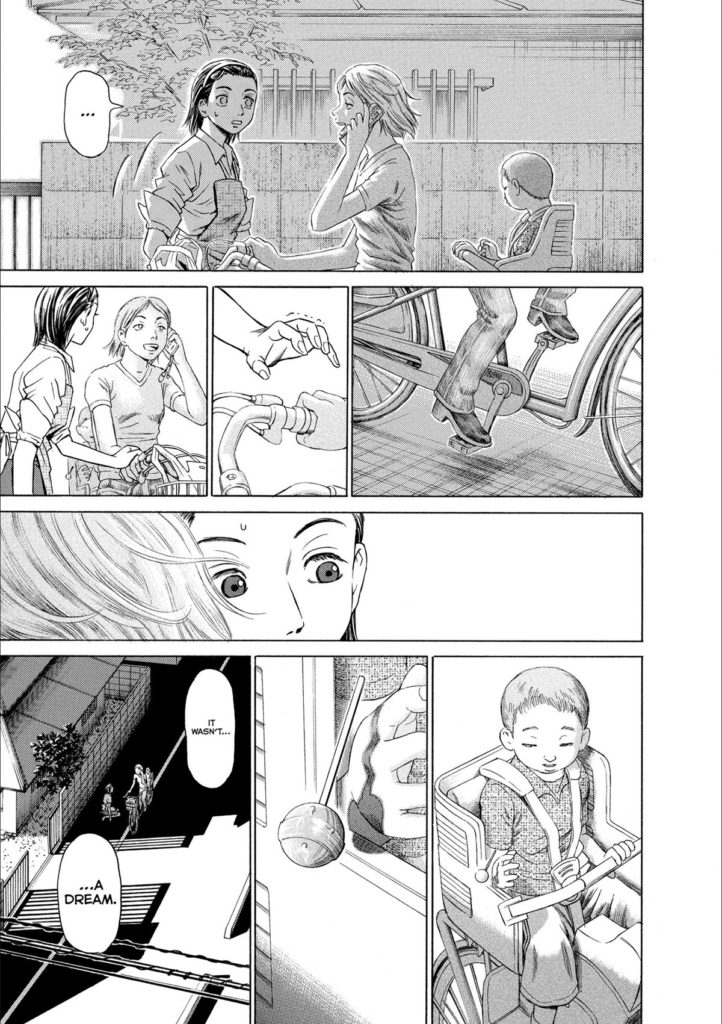 15:47 Deb and I hadn't heard of this manga, Kokokku, before it was recommended by you guys that we read it, and that points to a much larger issue with discoverability and availability with digital manga. We're really paying attention to New Manga being announced and released, (Deb especially), and for one like this (especially a longer seinen series) to slip under the radar is concerning.
Similarly, I also had no idea that How Are You? (which we discuss next in this episode) was released in English! I've actually met Yamamoto-sensei a few times, and am a fan of her work. I'd been waiting for her Kodansha title Sunny, Sunny Ann to be released for ages after it won a big award in France, but no dice. It was while I was looking up that title recently that I discovered that How Are You? had been digitally released, and this one is right up my alley!
I think there must be some resource for digital manga releases that I'm not following, especially something that's platform-agnostic, but I don't know what it is. Any advice, readers? Add your thoughts in the comments!
(And I guess part of what we do at Mangasplaining is to draw attention to work, we're part of the solution, but there's probably something else out there too.)
17:10 We all agree that the panel where the older brother, Tsubasa, gets punched in the face is a dang good illustration.
17:30 It looks like the first three chapters of this series are free on Azuki too, in addition to the chapter 1 free preview on the Kodansha website.
17:50 Although it's out of the scope of this PARTICULAR episode, I can say that chapter 2 picks up right where chapter 1 leaves off, and that the frozen time stuff in the second chapter is quite good too. I wonder, if Chapter 1 fully works on its own, since chapter 2 just seems to continue the main story…?
18:27 David mentions that just maaaybe this title moves in a direction that's more his speed, because there is a monster lurking on the cover. Though, X-Files had monsters too. I guess we'll see if this is the one Chip picks…!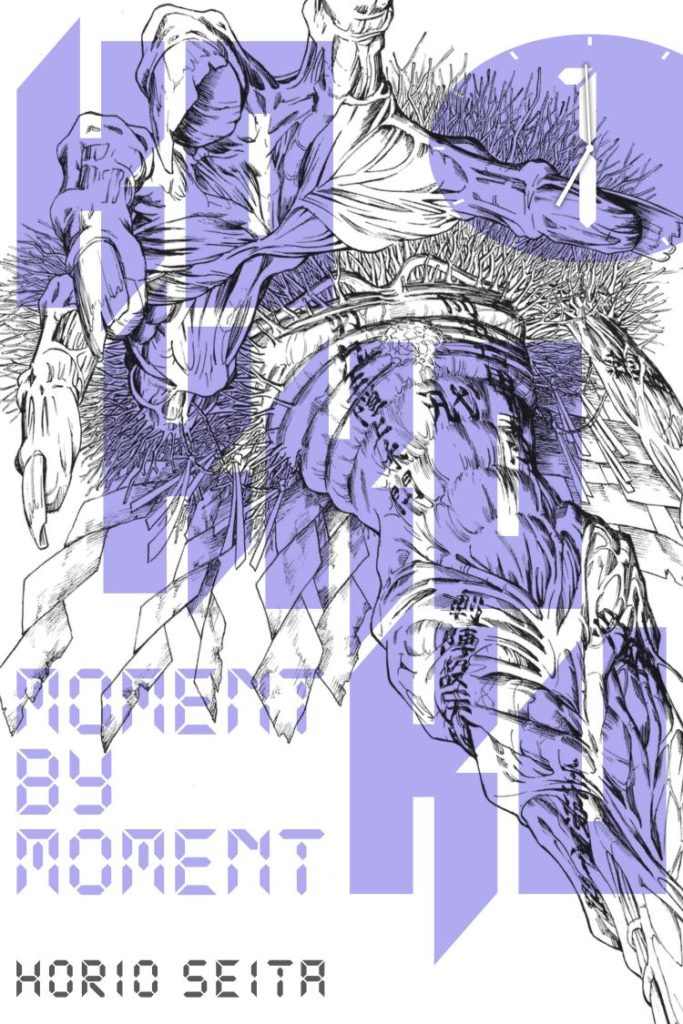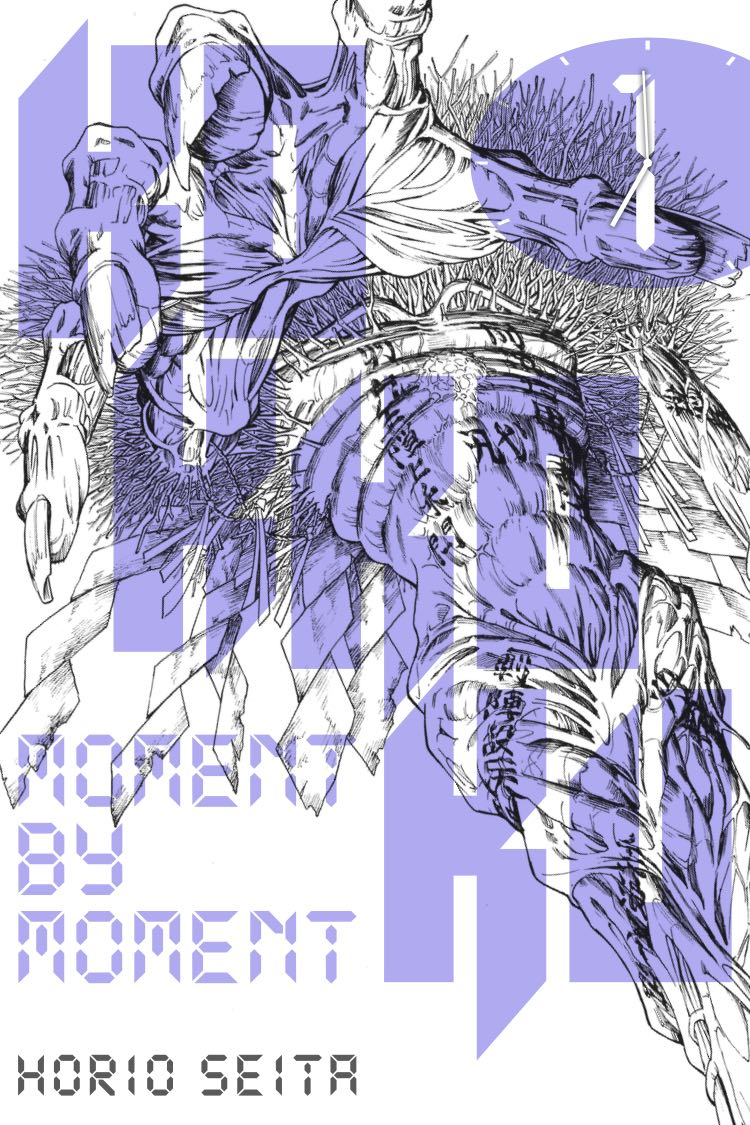 [Deb:] One thing we forgot to mention on this episode is that there is (wait for it…) an anime adaptation of Kokkoku: Moment by Moment. Why haven't we heard much about it? Maybe because it's only airing on Amazon Prime? Anyhow, go check it out if you're intrigued by this first chapter taste of this series.
---
18:49 ABOUT HOW ARE YOU?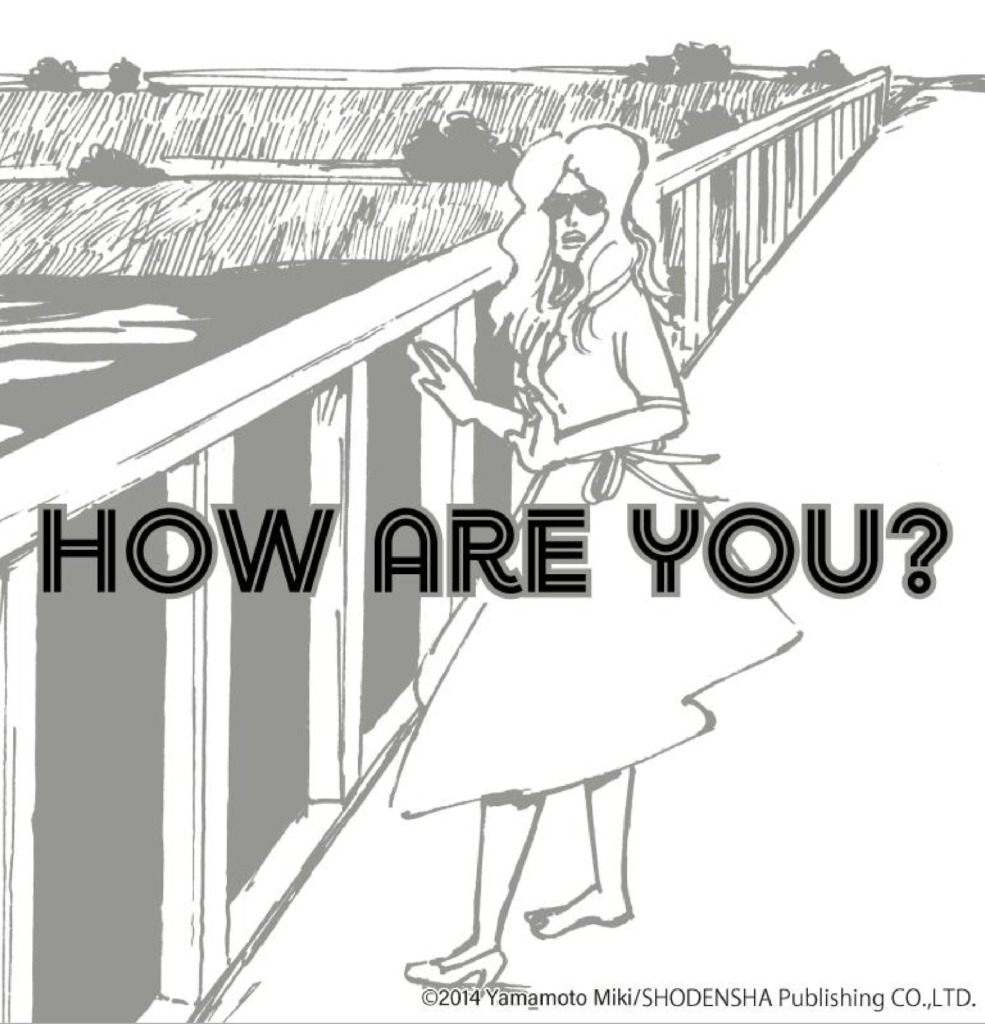 How Are You? chapter 1
By Miki Yamamoto
Translation and typesetting by Emma Schumacker / Amimaru
Production Assistants: Valerie Ho, Amethyst Xuan, Giuseppe Fusco, HIKARI / Amimaru
Proofreader: Lauren Elyse
Published by Shodensha / Manga Planet. Available in digital only.
Read chapter 1 for free at Manga Planet
Description from Manga Planet:
Everyone always thought the Masaoka family was a family straight out of the movies – a movie-star beautiful wife, her kind husband, and their cute daughter, enjoying their perfect garden. One day, Lisa's husband never comes home – Lisa and her daughter's life changes forever.

-Manga Planet
20:10 The art is REALLY different in this particular story, and Deb mentions that right away. In particular, how author Yamamoto draws characters' lips, which is a body part that is usually completely absent in manga.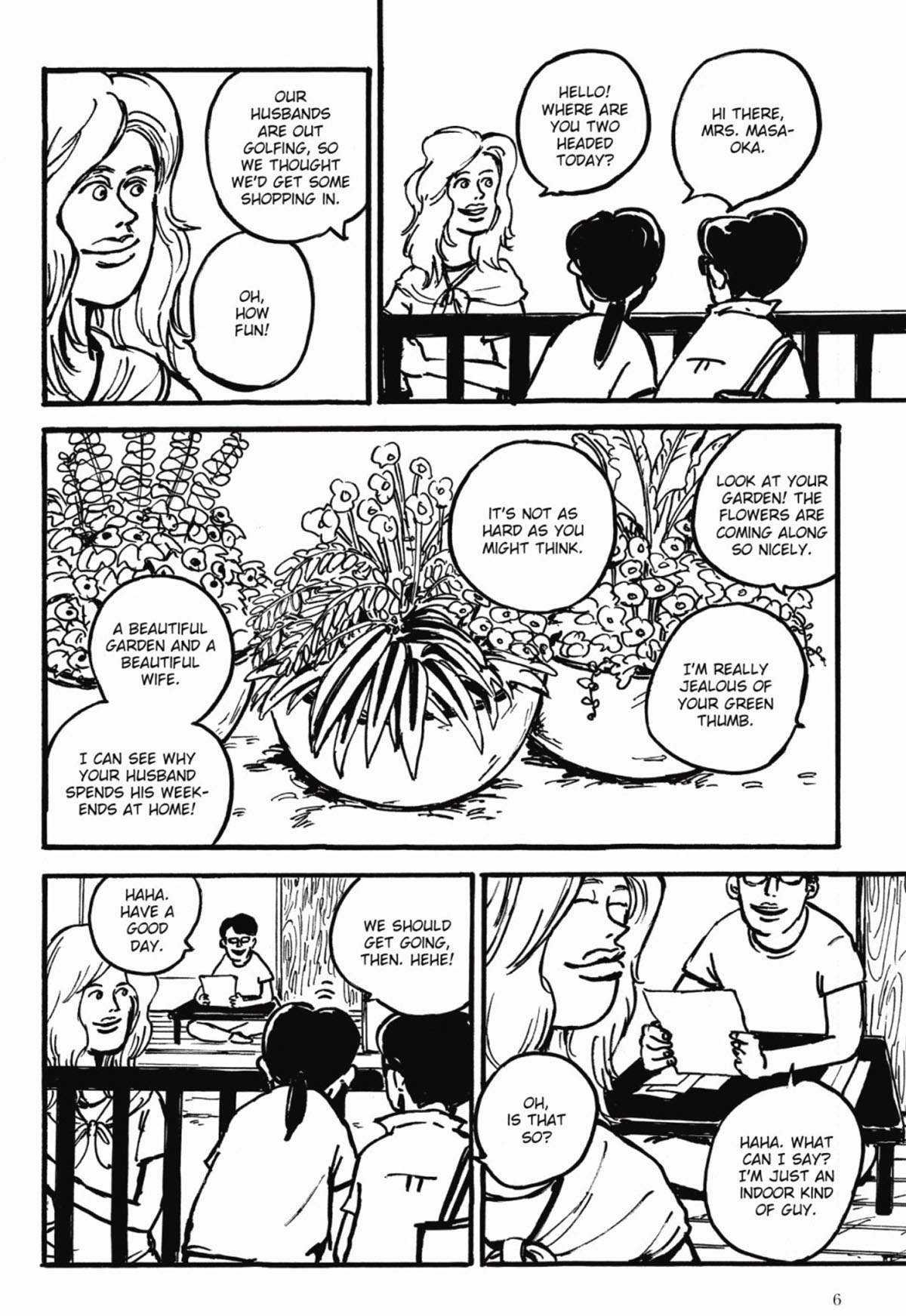 20:47 Deb talks about the way that the pages get progressively more crowded and the paneling starts to get very dense and the story gets tense while Lisa's on the phone… and then when she hangs up the tension is released, and she just collapses to the ground. Really powerful storytelling.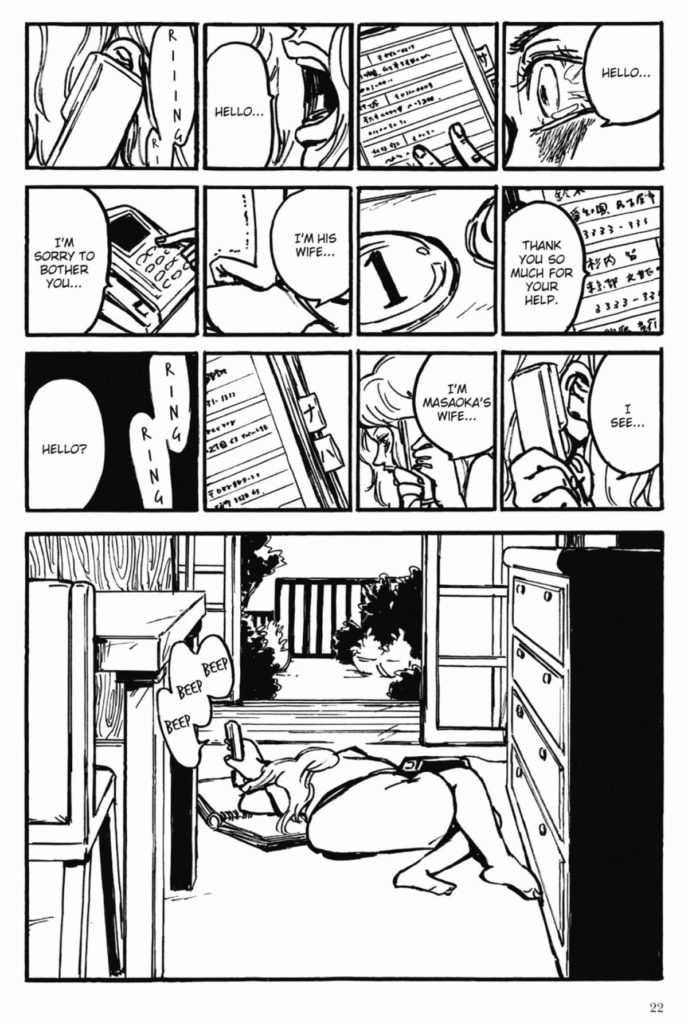 21:40
Is this gonna be 8 chapters of this woman absolutely unraveling? Because I am NOT in the mood for that right now.

-Deb Aoki
22:45 I have to admit, I was really surprised by the reaction to the art from the Mangasplainers! I actually read a lot of stuff like this, where maybe the rendering is more impressionistic at points, but the storytelling is great and the artwork is internally consistent. That's okay, people can not like artwork (lol), but I actually really liked it and found it powerful, despite how 'non traditional' it is. I get to this in my final thoughts, but this manga artwork felt perhaps the most indivisible from the creator of anything we read this week. I think it's kind of incredible…! But I can see how it's not for everyone too, I mean, it's a manga that starts off with a quote from a poem.
That said, like Chip mentions, this does feel very much like a short art film, and one that ends with the outpouring of rage. The black and white art certainly helps with that vibe. I'm curious to see if the rest of the manga 'ruins' that vibe.
24:05 So I mentioned Ex Machina by Brian K. Vaughan and Tony Harris (Vertigo / DC Comics), because the first issue, which is about how a superhero becomes the mayor of New York, is a pretty-perfect (IMHO) first issue, and could also work as a stand-alone issue too. Although we've given you SO MUCH to read this week already, you can actually read the first issue for free on Comixology if you'd like, to see how this unofficial 'fifth' chapter 1 this week works.
Wanna know more about it? Here's DC Comics' description of volume 1 of this series:
EX MACHINA is the story of civil engineer Mitchell Hundred, who becomes America's first super hero after a strange accident gives him the power to communicate with machines. But the adventure really begins when Mitchell retires from crime fighting and runs for mayor of New York City.

-DC Comics
25:15 You're My Pet, aka Tramps Like Us, was discussed on episode 73, with Witchcraft Works.
26:11 As David mentions, this chapter ends with our lead Lisa having a very loud, very public angry breakdown, that's the culmination of the tension and turmoil we've felt so far in this chapter. Good stuff, and really powerful.
27:40 It's true, I have read the HECK out of Food Wars. Honestly I checked it out because the author was coming for Anime Expo, while I was working at VIZ, but I kept reading because it's just SO compelling… but it does get a little repetitive, 17 volumes in, which I think is around when I tapped out.
31:45 The cut-throat nature of Shonen Jump serializations… and cancellations… is an oft-discussed in manga fandom. Fans try to discern which series will make it, which will be cancelled, and why series do (or don't) get cancelled when they do. In fact, in December 2021 another 'big' article on the cut-throat cancellation of Shonen Jump series' as released by Screen Rant and writer Carlyle Edmundson. This one is about how the 19th chapter is a make-or-break moment for many Shonen Jump manga. This trend led to the creation (amongst fans) of the 'Under 19 Club', to describe series that get cancelled on or before their 18th chapter. It's an entertaining, albeit brutal, read.
https://screenrant.com/under-19-club-shonen-jump-manga-fail-explained/
35:00 A quick check shows that Kokkoku: Moment by Moment was serialized monthly, and was collected in 8 volumes beginning in 2008 in Kodansha's Morning Two monthly magazine. We mentioned this magazine a couple weeks back, as it was just announced that it would cease print publication and become a weekly digital magazine, including its lead featured series, Witch Hat Atelier (which we discussed in Mangasplaining episode 72)
Meanwhile, Sweetness & Lightning was serialized monthly for 12 volumes beginning in 2013 in Kodansha's good! Afternoon magazine, which also features Drifting Dragons, Grand Blue Dreaming, and Magus of the Library (all available in English from Kodansha).
36:25 We don't like to link to pirated manga (for MANY good reasons), but the pilot chapters really are hard to find for many series. Luckily, Anime Planet has a listing of just some of the manga that got pilot chapters, with tantalizing peeks at the art there.
37:40 We mention some old school character introductions. First up is the Main Man himself, Lobo, who looked pretty dang different when he was introduced in Omega Men #3 by Roger Slifer and Keith Giffen, than the ever-lovin' bastich we've come to ever-know and ever-love in Lobo #1 (mini-series) by Giffen, Grant, and Bisley. Between concept and execution, a lot can change from the 'pilot chapters'.
We also talk about the first appearance of Garth Ennis and John McCrea's anti-hero Hitman, who was introduced in The Demon Annual #2. That's actually a really interesting one, because Ennis and McCrea were the regular creative team on The Demon at the time, and the "Bloodlines" crossover was deliberately designed to introduce a TON of new characters into the DCU, but having aliens invade the earth and infect people with their blood (or something) causing some of the infected to gain superpowers. While Tommy (the Hitman) changed signifcantly less than he did between his first appearance and the title going to series, it's still interesting to see the little changes that took place, and how McCrea grew as an artist over the course of the series.
Also, fun-fact, out of more than two-dozen BLOODLINES annuals, and new characters to match the only semi-successful one was Hitman.
[Deb:] Another example of a super popular manga series that started and pivoted from its "pilot" version is One Piece.
Before One Piece, Eiichiro Oda created a 2-chapter story, Romance Dawn that has some familiar but different elements compared to the current, ongoing manga series currently serialized in Weekly Shonen Jump. The One Piece Fandom wiki takes a deep dive into this early version of One Piece and compares it with what it eventually became in the serialized version that's currently running in the magazine.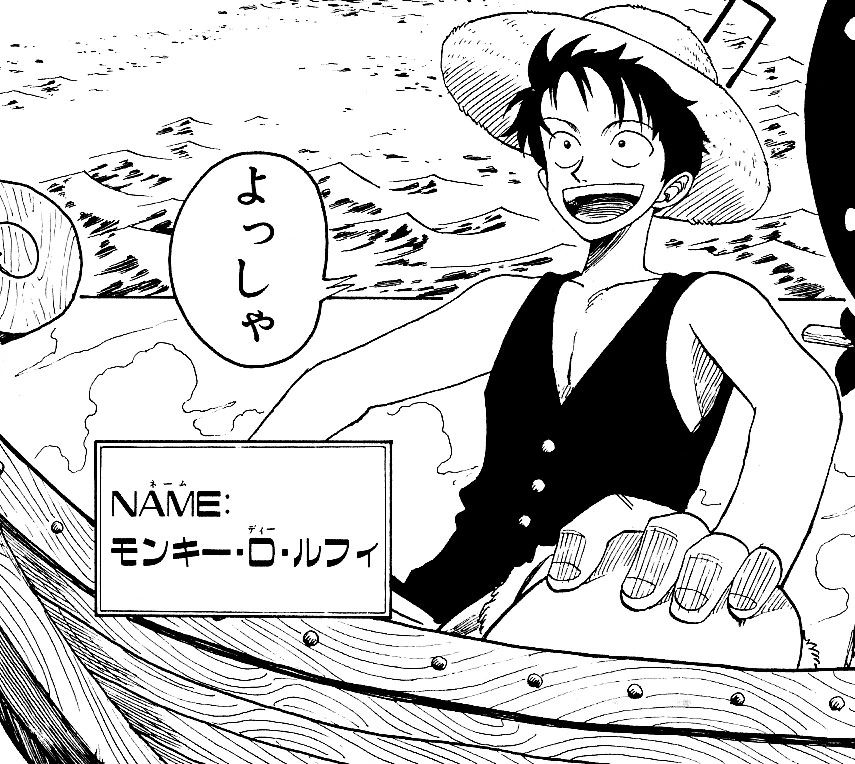 L to R: Luffy from the "Pilot" manga Romance Dawn version 1, Luffy from the "Pilot" manga Romance Dawn version 2, and Luffy as he appears in One Piece Chapter 1, which is titled Romance Dawn. For bigger images and more info on the changes, click the link above to go to the One Piece Fandom Wiki.
Deb references boys' love romantic comedy Cherry Magic: Thirty Years of Virginity Can Make You A Wizard! By Yuu Toyota (Square Enix Manga & Books) and office romance series Sweat & Soap by Kintetsu Yamada (Kodansha).
[Deb:] Both of these series started as one-shot stories that were so well-received, they were made into longer, ongoing manga series. The "pilot chapters" of both series are included in their respective first volumes of their English graphic novel releases.
How well did these originally one-chapter manga do as longer series? Sweat and Soap continued for quite a few chapters past that initial short story, and recently ended with volume 11. This series is about a shy office worker who's self-conscious about her tendency to sweat when she's nervous and her unlikely but touching romance with her colleague at the cosmetics company where both of them work. What brings them together? He develops new fragrances for soap and he's *very* attracted to her scent. This grown-up romance got a live-action TV series adaptation (which is now airing on Rakuten Viki, but fair warning — it's kind of stupid, and you're better off reading the manga, IMHO).
[Christopher:] I really think you need to pick this for Mangasplaining and make Chip read it.
[Deb:] Meanwhile, Cherry Magic, an oddball romance about an office worker who finds that he can reads minds when he touches other people is an ongoing manga series (volume 5 is due to be released in English soon from Square Enix.) The boys' love twist to this story? His new magical powers reveals that his handsome, cool co-worker secretly has a massive crush on him. There's a live-action TV series is available on Crunchyroll that was so successful, there's also a feature-length movie version of the story too.
[Christopher:] I really think you need to pick this for Mangasplaining so I can read it. 😉
39:00 Chip actually handled the Devil's Reign crossover for Marvel recently. While there were mini-series tied in, unlike Bloodlines up top, Marvel wasn't trying to launch new titles or characters, but to launch new creators on established tie-in properties. It's an interesting approach, and it's hard to be cynical about finding ways to give new talent professional work.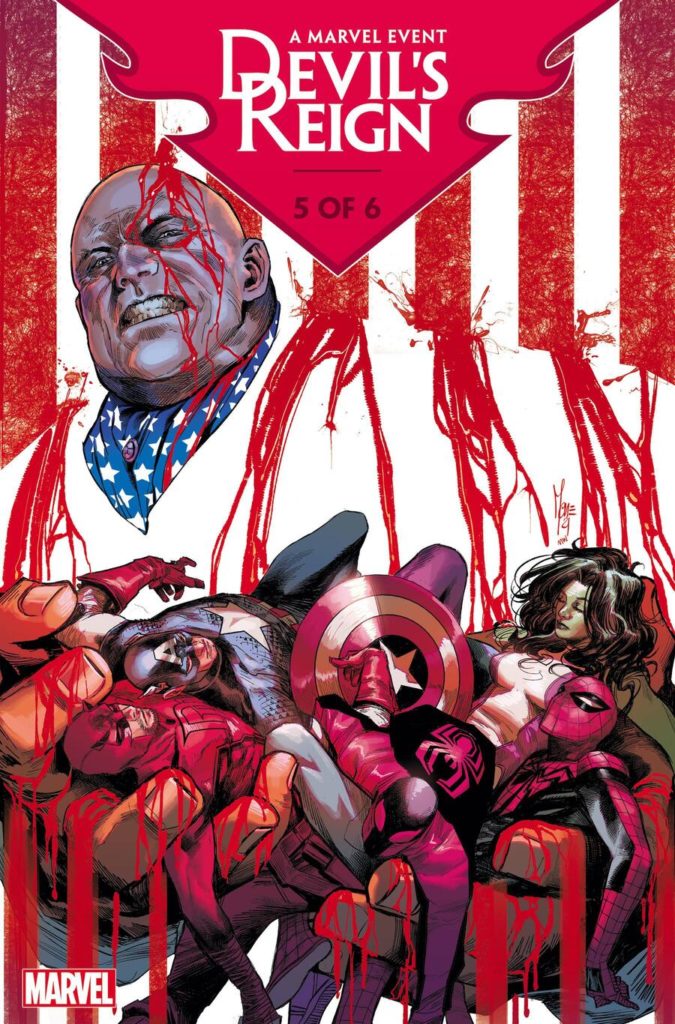 40:15 I'm kinda curious now, who was the last character from Marvel/DC that was spun into its own ongoing series? I couldn't find that info after googling for 30 seconds. Maybe we'll ask Twitter?
40:30 David shouts out Wash Day Diaries, which transitioned from a one-shot self-published comic to a full-length graphic novel from Chronicle Books. Jamila Rowser covers this process of expanding the work from a short story into a full-length graphic novel in her Mangasplaining Listen to Me! chat with David. Go Mangasplaining-Listen-To-It! 😀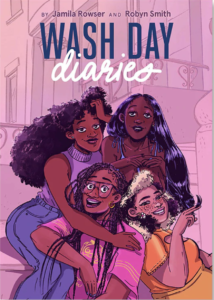 43:20 This really happened. I'm not allowed to release the video. 😉
44:30 Here we go! Chip picked Sweetness & Lightning. Look forward to us talking more about this in Season 4, coming in Fall 2022. It'll be the second book, after AKIRA Volume 4. Stay tuned to mangasplaining.com for the schedule of our upcoming episodes.
44:40 Chip mentions a particularly charming illustration from Sweetness & Lightning, where Tsumugi, Kouhei's preschool age daughter tastes rice made in a donabe for the first time and grins. It's super cute.
45:30 I know we just came off some weeks of Comixology Manga Must Reads, but there really are a lot of great ways to legally read manga online and via apps! Here's what we used this week to read these four first chapters for free:
Shonen Jump (VIZ Media)
Arguably the best deal in manga, $1.99/month gives you all-you-can-read (up to 100 chapters per day) of manga on their iOS / Android apps and even more if you sign in and read on the VIZ website. Not just new releases either, but a huge backlist of manga chapters. The first and most recent chapters of almost every series are available to read for free, with even more unlocked if you sign up for their monthly/yearly subscription. Best of all, many chapters are released the same day as they are in Japan, so you can keep up with the latest and greatest development in popular series like One Piece and My Hero Academia, plus access to their back catalog of past hits and hidden gems.
Manga Plus (Shueisha)
If you're in a country that isn't included in VIZ Media's Shonen Jump territory or just want to check out some titles that aren't in VIZ's catalog, check out Shueisha's Manga Plus app/website offerings. It offers a similar, yet slightly different array of Shonen Jump manga in English, plus several series in French, Spanish, Portuguese, Thai and Russian. Amazingly, it's all completely free to read and enjoy.
Kodansha
They have lots of free first chapters to read of almost all of their titles on their website. Kodansha also offers a limited selection of their manga series in English through various ebook services, including Apple Books, Google Play, ComiXology and BookWalker Global, along with manga streaming/subscription websites, including Izneo, Azuki, Mangamo, Manga Plaza, Inky Pen, Inkr and much more.
Azuki
Describing itself as a "digital manga cafe," Azuki is a subscription manga streaming service that gives readers a selection of free manga, plus with the premium subscription, you get all-you-can-read access to their entire catalog. It's a great deal, and it has quite a few unique series' too.
Manga Planet
Another subscription manga service that offers all-you-can-read access to a wide array of new and classic manga series, including many that are available in English nowhere else. Many chapters are available to read for free, with an even bigger selection if you sign up for a monthly or yearly subscription. Want boys love manga? Check out their sister site / service, Futekiya Library.
49:40 [Deb:] Here's our episode on jazz manga Blue Giant vol. 5-6, the first time we started in mid-series instead of discussing volume 1, plus the "here's what you missed" summary of what happened in Blue Giant volumes 1-4.
BUT WAIT, THERE'S STILL MORE EPISODE TO LISTEN TO!
---
50:15 THE BREAK
---
50:25 Q&A: If you could publish your own manga magazine, what would it look like?
Mangaskateers? I'm not sure about that one. But we wanted to fill out this episode just a touch with what our own 'manga magazines' might look like, since this format has near endless possibilities.
First up, Christopher (hi, that's me) mentions that he's already getting to help put together one of his dream magazines, and that's the newsletter MSX: Mangasplaining Extra which we're running as a newsletter at MangasplainingExtra.com. MSX is hoping to translate works that fly under the radar, that illuminate parts of Japanese culture and especially manga culture in new and interestings ways. We've got 7 series in various stages of licensing and production, but the first two titles we've announced so far are:
Okinawa by Susumu Higa – Print edition coming from Fantagraphics in Spring 2023. If you're a Mangasplaining Extra subscriber, you can read this in its entirety before then! Here's the index of all of the available chapters of Okinawa, plus some of the other exclusive manga short stories we've featured on Mangasplaining Extra.
Giga Town: A Manga Guide to Manga Symbols by Fumiyo Kouno – A whimsical one-shot by the creator of In This Corner of the World that explains the unique visual language of manga. Print edition coming from Udon Entertainment in Spring / Summer 2023. Here's more about Giga Town, our next featured manga series on Mangasplaining Extra.
While Christopher went the easy route, Deb went ALL IN with a whole crazy whack of titles that might make up her ideal manga magazine. So this next section is all written by Deb:
Deb's Manga Magazine #1: a.k.a. "Panda Express 3-item Plate with Fried Rice"
[Deb:] This "mixed plate" magazine would include four things:
1- Fried rice, i.e. Something almost everybody wants or the anchor series of the mix – basically a must-read hit, or something sporty and exciting that makes you eager to read the next chapter, like:
2 – Orange chicken – i.e. something sweet, romantic, emotional or melodramatic like shojo or josei manga. (my actual favorite genre of manga, but maybe not everyone's favorite)
3 – The eggroll (I'm committing to this food metaphor!) – basically, something old, funny or quirky to lighten the mood
Dr. Slump by Akira Toriyama (VIZ Media) – From the creator of Dragon Ball, a screwball comedy about a super-strong, mischievous girl robot and her often hapless scientist/doctor creator.
Tensai Bakabon (Bakabon the Genius) by Fujio Akatsuka (available as bilingual English/Japanese edition from Kodansha, as an import) – This hilarious and often surreal gag manga series about a screwball family is by a manga legend who has (shamefully) very little of his work available in English. This bilingual Japanese/English edition is available from Amazon Japan and other Japanese booksellers.
Osomatsu-kun by Fujio Akatsuka (Shogakukan, not available in English except as a bilingual edition). Another series by the creator of Tensai Bakabon, but this story about sextuplet brothers with very different personalities was recently adapted as an anime series that has earned it a new generation of fans (including David!). Check out the Mr. Osomatsu anime on Crunchyroll and see if you can recognize some of the voices of the Osomatsu brothers!
4 – Eggplant and tofu – i.e., something with a lot of flavor and substance, something new, thought-provoking or experimental.
Land of the Lustrous by Haruko Ichikawa (Kodansha) – In this series, a group of genderless jewel warriors try to defend their world against mysterious beings that look vaguely like Buddhist deities. The story is strange and wonderful, and the art is dazzling and dramatic. Watch the Land of the Lustrous anime on Amazon Prime to see this b/w story in color.
Dead Dead Demon's Dededede Destruction by Asano Inio (VIZ Media) – From the creator of Solanin, an off-kilter sci-fi/comedy set in Japan in the maybe not-so-distant future. A giant alien spaceship hovers menacingly above Tokyo, and two slightly eccentric girls just might be the only hope to save humanity? This manga does some really clever things with sound effects and paneling, and the story is unpredictable and quirky! An anime is in the works too.
Fantasy World Jun by Shotaro Ishinomori (Media Factory / Pot Shuppan) – From the creator of Kamen Rider, a collection of artsy, often wordless short stories often featuring Ishinomori's alter-ego Jun, a manga creator who explores the worlds of imagination. What makes Jun so fascinating is how Ishinomori experiments with different ways to express time, emotion and action in these stories. Not available in English yet, but really should be, IMHO. Read it in Japanese from BookWalker.
Deb's Manga Magazine #2: Mangasplaining Manga Magazine
[Deb:] This manga magazine mix would include three ingredients:
1 – Manga about making manga or the history of manga, such as:
Monthly Girls' Nozaki-kun by Izumi Tsubaki (Yen Press). This quirky comedy about a high school shojo manga artist and his eccentric but lovable classmates, editors and fellow manga creators was featured in Mangasplaining episode 18.
Losers: Nihon Hatsu no Shuukan Seinen Manga-shi no Tanjou (Losers: The Birth of Japan's First Seinen Manga Magazine / ルーザーズ~日本初の週刊青年漫画誌の誕生~) by Kouji Yoshimoto (Futabasha) – Not available in English, but this 3-volume series about the early days of Action Magazine, including stories about how manga artists Monkey Punch (Lupin III) and Baron Yoshimoto got their start in manga can be purchased in Japanese from Bookwalker.
2 – Autobio essays/manga by manga artists or how-to's about making manga. Could include classic or new-ish titles, such as:
3 – New artists' spotlight! Because you can't just give the classics or legendary manga creators all the love. This is meant to shine a light on anyone who's really doing something fun, fresh or different to help move manga forward as an artform, such as:
[Christopher:] Wow! Now I wish I hadn't answered so quickly, lol because that's a pretty fun and wide-ranging group of titles! Which brings us to:
59:05 David's Platonic Ideal Manga Magazine
David likes "old stuff" and completed series, such as:
Lone Wolf & Cub by Kazuo Koike and Goseki Kojima (Dark Horse) – Check out Mangasplaining episode 68 featuring Lone Wolf & Cub (with Massive) for more on this iconic swords and samurai drama about a father, a son, and their lives as traveling assassins for hire.
Golgo 13 by Takao Saito (VIZ Media) – The adventures of this stone-faced, globe-trotting spy was published in English as 13 "best of" volumes. What's in English is just a tiny fraction of Golgo 13's adventures, as over 200+ volumes of the series have been published, making it one of the longest, continuously published manga series ever.
Ashita no Joe (Tomorrow's Joe) by Ikki Kajiwara and Tetsuya Chiba (Kodansha). This legendary boxing manga that inspired the Megalobox anime is not yet available in English, but has been published in French by Glenat
"Revolving Akiko Higashimura slot" refers to one of Mangasplaining's fave manga creator. We even did two episodes on two of her series: Mangasplaining episode 33 on Tokyo Tarareba Girls and episode 31 on Blank Canvas.
And to round out the mix, "something goofy," like:
City by Keiichi Arawi (Kodansha) In a town where nothing is as it seems and everyone seems to have a side-hustle, a series of seemingly random events are actually connected in hilarious ways. Hear more about City in Mangasplaining episode 35.
What's Michael by Makoto Kobayashi (Dark Horse) – Manga's favorite fat cat gets into mischief in ways that are both very cat-like and completely silly.
Mob Psycho 100 by ONE (Dark Horse) – this upcoming Mangasplaining pick by the creator of One Punch Man pairs up a fast-talking fake exorcist with a middle school boy who actually has real, explosive psychic powers that go off when his inner emotional meter hits 100%.
01:00:26 Finally, Chip's manga magazine pick? It's just a magazine full of The Ryoichi Ikegami Spider-Man manga! That's right — the artist who drew Crying Freeman also drew a just-for-Japan version of Marvel's web-slinging superhero. More on this out-of-print-in English, but still amazing West Meets East comics phenomenon on The Comics Journal. While this was published incomplete in various formats over the years, a full reprinting of the Perfect collections has never happened. Maybe one day… ask Marvel about it! 😉
---
1:00:45: THE BREAK TWO
---
Chip was having some pretty severe computer issues as we ended the episode, so we decided to call it a night! Looking for a few more links? Check out our announcement for Giga Town, our next Mangasplaining Extra manga.
Also, we included this in the links last week, but did you see Chip's Comics Writing Class video?
And that's this week in Mangasplaining! This episode is also available wherever you get your podcasts, so please subscribe and leave a review, so others can discover our show. Also, if you'd like to get the latest episode delivered straight to your inbox along with exclusive interviews, articles and new chapters of manga you can't read anywhere else, subscribe to our Substack newsletter. See what you're missing at Mangasplaining Extra!
Next week on Mangasplaining:
Get ready for our first episode spotlighting… CAT MANGA! That's right, we'll be talking about Chi's Sweet Home vol 1 & 2 by Konami Kanata from Kodansha.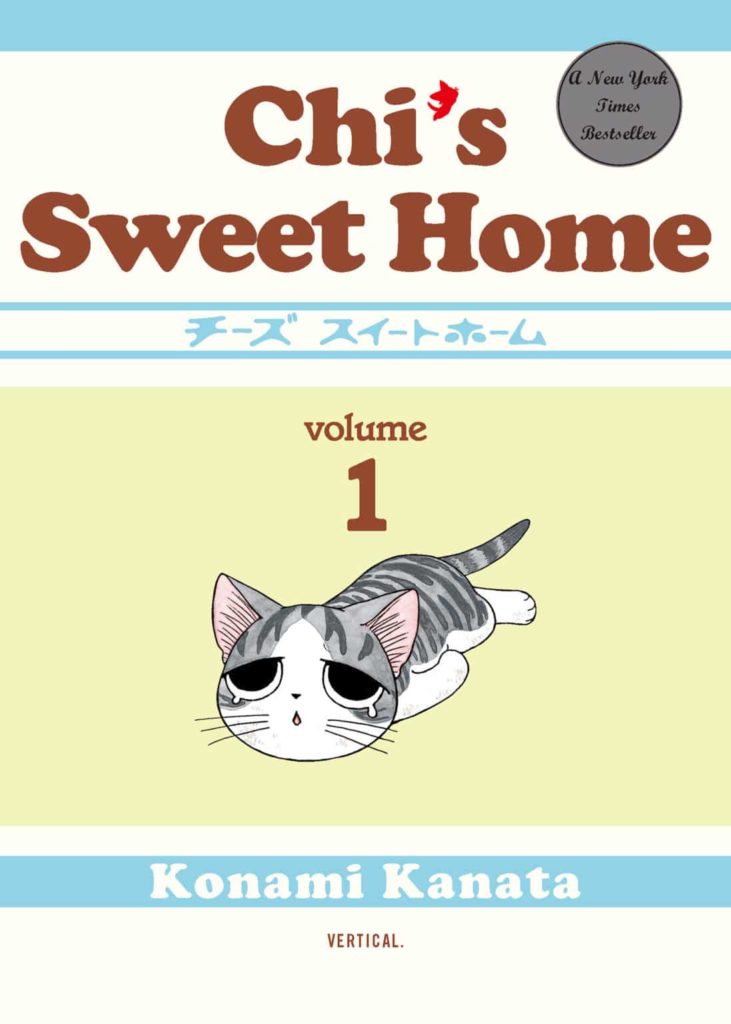 Thanks so much for listening! Please support your local comic and manga specialty shop when purchasing these books, and you can find one near you at comicshoplocator.com. You can also check your local library for print and digital lending options, they have TONS of manga! Finally, thanks to D.A.D.S. for their musical accompaniment for this episode.