Ep. 55: Interview with Jamila Rowser & Black Josei Press

The team is still on a break (of sorts), but we're also still making podcasts! This week, David interviews Jamila Rowser, the founder of Black Josei Press. Created to celebrate comics by and for women of color and non-binary people of color, and featuring a strong manga influence, this interview is one of our first looks at manga's influence on North American independent comics. Plus, Jamila loves josei manga the most, so there's a lot of love for manga about love and romance in this interview! 
Powered by RedCircle
Mangasplaining Ep. 55: Listen to Me! With Jamila Rowser
Interview conducted and audio editing by David Brothers
Show notes by David Brothers [with Christopher and Deb in occasional parentheses]
Hello and welcome to Mangasplaining, the show where we recommend great manga to folks who haven't read much manga before! While regularly hosted by Deb Aoki, David Brothers, Christopher Woodrow-Butcher, and Chip Zdarsky, the show is actually on vacation for a week more, which means nothing to you, our dear listeners, because we're still making episodes!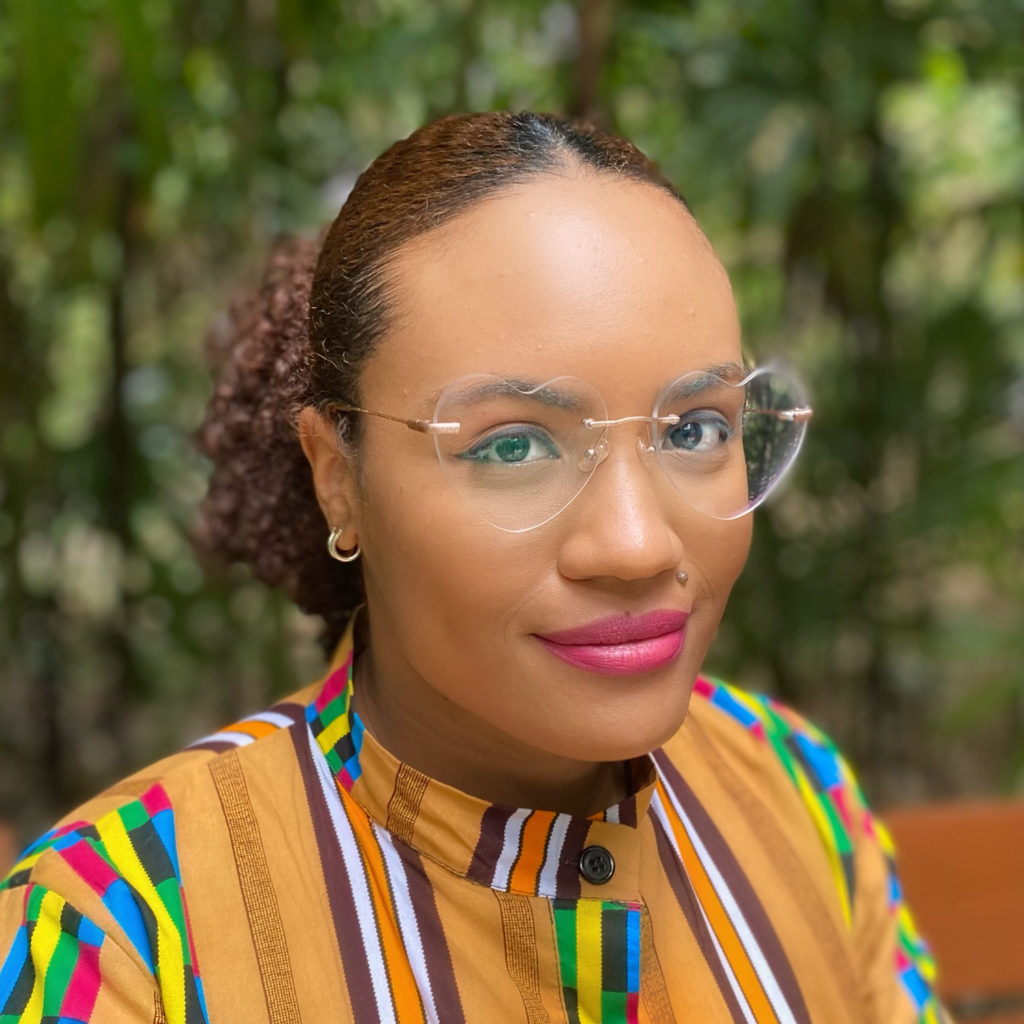 This week! David tackles another solo interview with a friend of the show. He talks to Jamila Rowser, the founder of Black Josei Press, who is also a comics writer, former Kickstarter Comics Outreach Consultant, and collaborator with brands like Nike!
Black Josei Press is a publishing company focused on celebrating comics by and for women of color and non-binary people of color, and features a strong manga influence. Their most recent release is Trinidad Escobar's Arrive In My Hands. In addition to publishing comics, Jamila also writes them. Wash Day, her independent project with Robyn Smith, was picked up by Chronicle Books, and now Wash Day Diaries is coming your way on June 14, 2022.
Follow Black Josei Press on Twitter or at their website
Follow Jamila Rowser on her personal Twitter or her website.

Jamila is also an old friend of David's, and someone he goes to when he's looking for advice or guidance on what's good with josei manga. In that spirit, and since we're still technically on vacation, we're using the show notes to recommend a bunch of comics that depict some level of the emotional resonance that Jamila treasures so much in josei manga. Think of it like, "If you like josei, you'll like the vibes of this book."
Let's go "josei" hello! Eh? Eh????
---
2:20 Our first reference, to no one's particular surprise, is to Moyoco Anno's Sakuran. Sakuran was published in English by Vertical in 2012, and was prrrrrobably David's introduction to Moyoco Anno, a ferocious artist with a very handsome artistic approach. Sakuran is the story of a young woman who rises through the ranks of courtesans in the red-light district of Yoshiwara, and its clean art and outrageous story is frankly unmissable.
[Deb:] Originally published in print from Vertical, it's currently available in digital via Kodansha. Find out more about this manga at Kodansha's page for Sakuran.
2:30 The first book to come to mind when David asked Jamila about her first josei manga wasn't quite josei—it was Inio Asano's seinin manga Solanin (available from VIZ Media), coincidentally another favorite of David's. It comes to mind because it gave her josei vibes and made her feel seen as a Millennial in a rugged job market trying to break out of her routine and find her way.
[Christopher:] Agree with David and Jamila, this is a fantastic book. IMHO Solanin remains one of the finest single-volume slice-of-life manga volumes published in English, bound up from 2 Japanese editions. Not surprising that anyone thinks of it as a josei manga story, since it firmly centers and follows a female character in a pretty rare way. Worth noting that Inio released a new epilogue chapter of the manga that was published a few years back as a stand-alone book for TCAF in Toronto. Sadly it's out of print now (there is digital version), but hope springs eternal that VIZ will do a new version of Solanin at some point which includes this hard-to-find sequel chapter.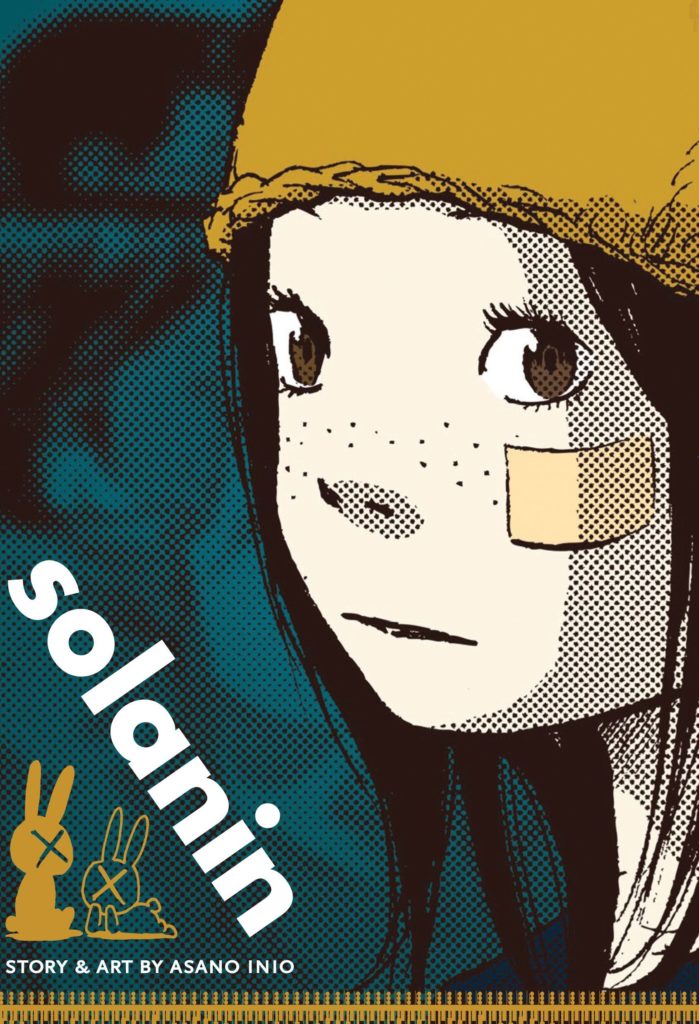 2:55 But the first proper josei manga Jamila read? It was the almighty Nana by Ai Yazawa. Shortly after moving to Tokyo, two women (both named Nana) meet and embark on a (sorry for the cliché but it's true) friendship of a lifetime.
[Christopher:] Not gonna pop in this much, but wanted to point out before someone in the comments did that Nana is in fact josei (or was by the end of its serialization), and the magazine it was serialized in, Cookie, published both shojo and josei series. In fact, I think it was the only series in VIZ's 'Shojo Beat' line that had an 18+ rating at the time, which it achieved mid-serialization — that's wild. I know a lot of high school librarians who had to nope out of that series half way through.
[Deb:] Why the change of age rating mid-way through the series? Well, that's when both Nana characters start having adult relationships with their respective boyfriends/lovers and that pretty much pushed it from "older teen" to "adult" content.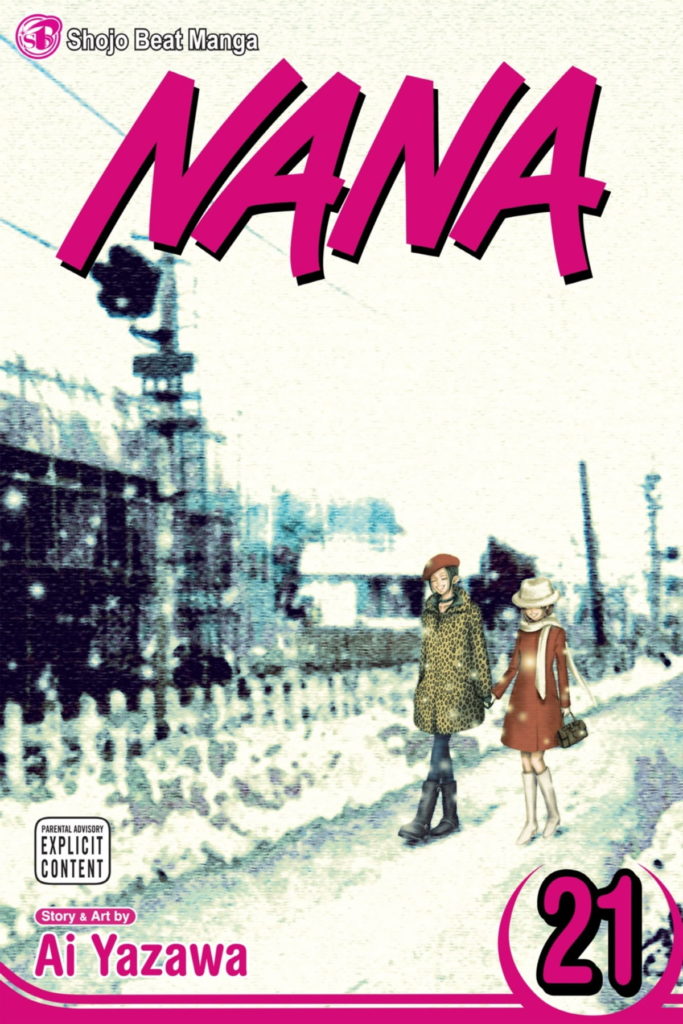 [Christopher:] The other thing I wanted to mention is that Ai Yazawa released this teaser image for an art exhibition today on Facebook, featuring Nana, and it is sensational. I'm so happy to have an excuse to jam it into the show notes: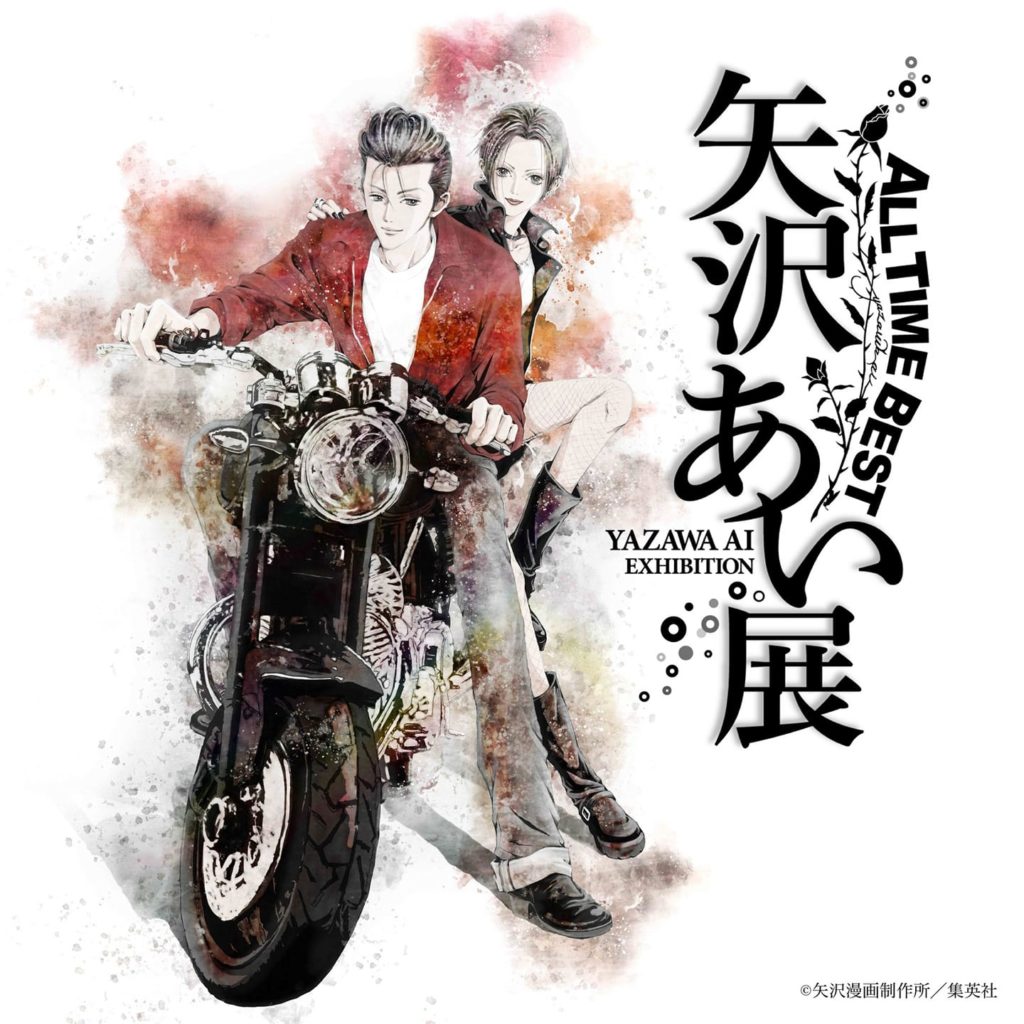 More on this exhibition: https://yazawaai-ten.com
Ai Yazawa on Instagram: https://www.instagram.com/ai_yazawa/
6:45 Kyoko Okazaki's Helter Skelter was also published by Vertical Inc.! In this one, ultra-supermodel Liliko's body is breaking down after under the pressure of the surgeries and other treatments she endures to maintain her beauty and status. With her failing health comes a rising desperation, as she begins to lash out at anyone and everything. As David mentions, Mangasplaining covered this in Episode 4.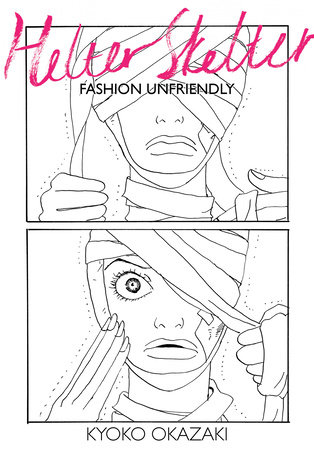 [Christopher:] Jamila mentions Wash Day, her now sold-out comic with Robyn Smith. As David mentions in the intro up top, the book is being expanded and re-released this June from Chronicle Books, as a full colour graphic novel! Jamila goes in-depth on this at about 23:30.
8:25 Paradise Kiss is another stone cold classic from Ai Yazawa, and subject of the fourteenth episode of Mangasplaining! What's it about? Well, since David is writing the first draft of the show notes and Deb and Chris are going to check them, let's say it's the story of this extremely cool and well-adjusted guy named George, and the much less cool and handsome "artists" he has to hang out with. Is that more or less it?
[Christopher:] Yeah, that's pretty much it. A very cool guy with no problems and a bunch of total weirdos. Not messy at all…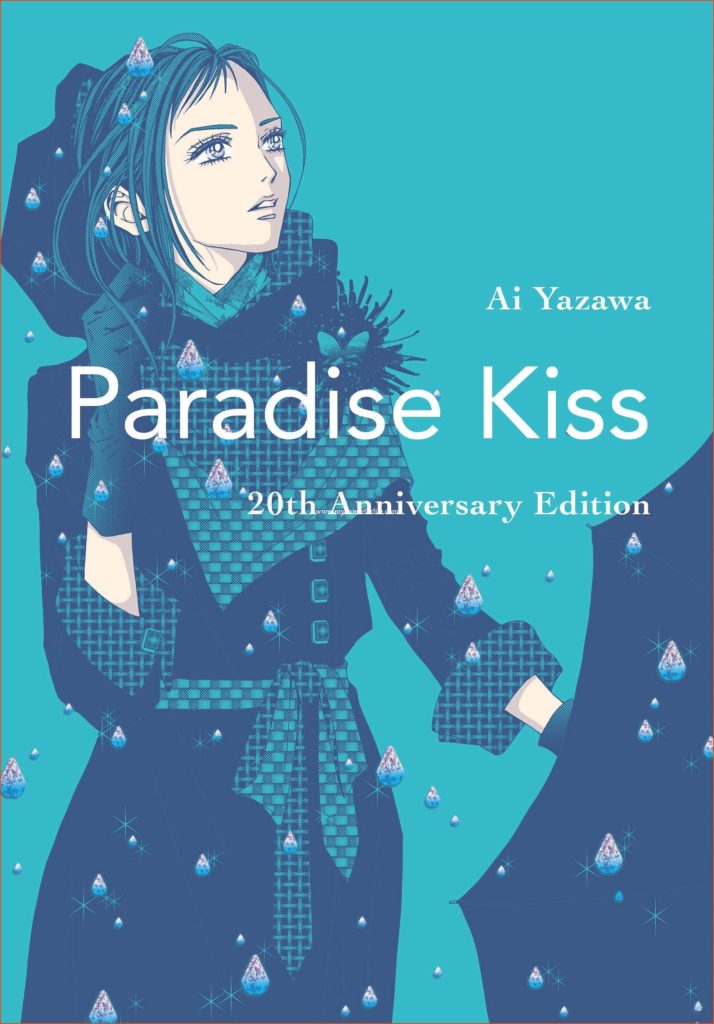 9:50 Jamila loves mess. You know who else loves mess? That's right. Marie Kondo, another titan in her field.
10:35 When David says that Moyoco Anno could draw a mean Foxy Brown, he meant the rapper who debuted in 1996 and went on to find great success during what was maybe the peak era of New York rap. YouTube is weirdly lacking in high resolution Foxy videos, but I'm sure your favorite music streaming service has a good greatest hits for you to listen to. (Moyoco Anno could definitely draw an amazing Foxy Brown '74, the iconic Pam Grier, as well.)
10:50 In response to David's question about whether or not she's read josei adventure manga, Jamila's quoting Megan Thee Stallion's Freak Nasty, an anthem about uhhhhhhhhh… let's call it not getting attached to unworthy partners.
11:10 Haruko Ichikawa's Land of the Lustrous is a manga that had a real serious moment in the fandom a few years back, and in David's experience, that led to a lot of die-hard fans. The series depicts the trials and travails of immortal jewels…that's underselling it, but trust, it's a grand time.
[Deb:] The Land of the Lustrous manga is available now from Kodansha, and the Land of the Lustrous anime is now streaming on Amazon Prime — both are worth your time, since they really are something unique and different, both in story and art style.
11:35 Kaoru Mori's A Bride's Story was the subject of the twentieth episode of Mangasplaining and has been a regular reference in conversation ever since. Is it the most beautiful comic ever made? I mean…
12:35 Real Realm, written by Jamila Rowser and drawn by buttercup, is technically not a Black Josei Press book. It was originally featured in Spiny Orb Weaver no. 3 by Radiator Comics before being self-published as a standalone tale. What better way for gods to improve their image than by starring in a reality show?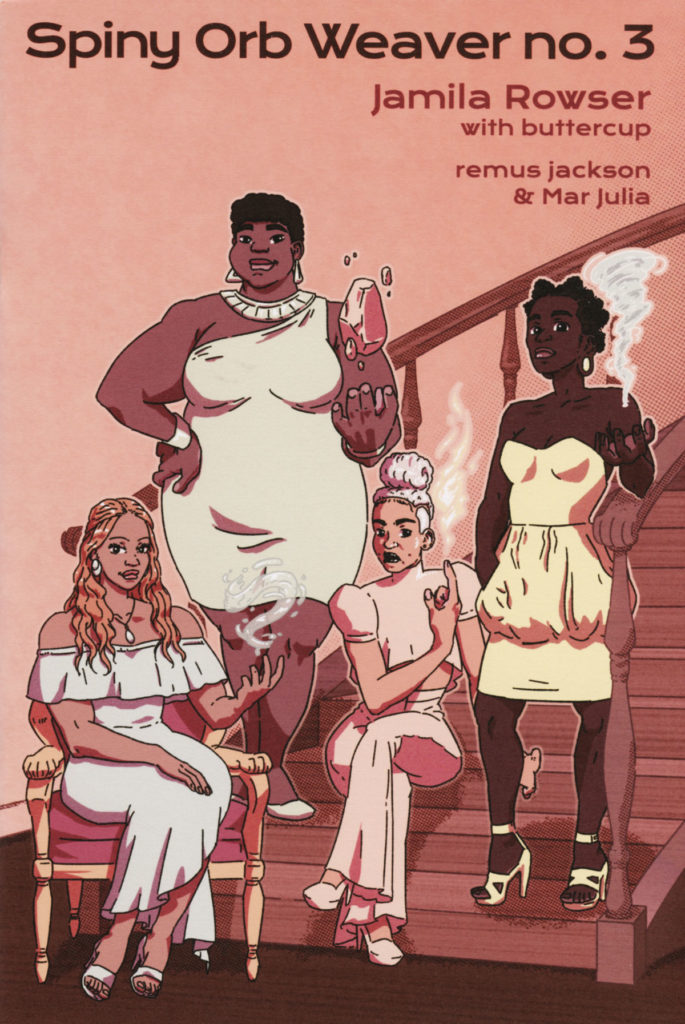 13:30 David asks Jamila to break down what it is she enjoys about josei manga. A lot of it comes down to reading about experiences that folks in their twenties and thirties have, and how friendship at that age is a big thing. David brings up Yoshihiro Togashi's Hunter x Hunter, another classic with a deeply passionate fanbase, including David and Jamila. Shonen action comics are good for the kinds of friendships Jamila likes to see in comics!
14:50 Pure Boy Roll Call: Demon Slayer: Kimetsu no Yaiba's Tanjiro, Hunter x Hunter's Gon, and My Hero Academia's Midoriya are all pure boys — bright, shining lights who love their mothers and want nothing more than to do good.
15:15 There are nuances to how friendship is expressed in josei and shoujo manga compared to shonen manga. Jamila appreciates each angle, because friendship is magic. It's the coolest thing in the world.
15:30 Akiko Higashimura's Tokyo Tarareba Girls gets a shout-out! The subject of our thirty-third episode, Tokyo Tarareba Girls is maybe the best comic ever. Three women in their mid-thirties fall in love, fall into trouble, and fall asleep while drunk at their favorite bar in this series. It's a drama about…honestly, it's about a lot of things. Please just read it. It's really good.
[Christopher:] As a reminder, Chip actually went and read this whole series, because it was just that good and compelling. Don't sleep on it.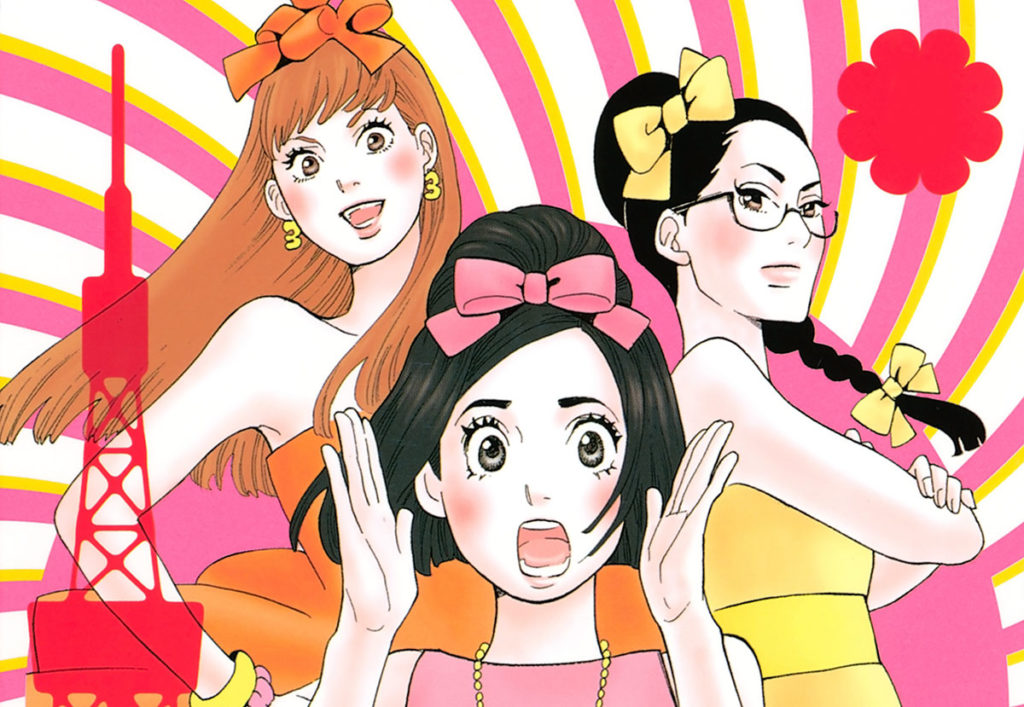 16:30 Jamila is a big fan of love triangles, which makes Takako Shimura's Even Though We're Adults, subject of our seventeenth episode, very, very appealing!
17:10 David mentions that the trope/cliché of fighters wearing weighted clothes is always good. Here's proof:
17:35 Wow, I guess David has strong feelings about Reed Richards, Sue Richards, and Namor needing to Google "open relationship"!
[Christopher:] I kinda feel like Grant Morrison figured this out and no one took the baton he tried to pass.
18:15 New episodes of Love is Blind, a dating show where the participants don't actually see each other face-to-face, is out now! There are also three seasons of Too Hot to Handle, a dating show where a bunch of hot people go to an island paradise and have to remain celibate or lose out on $100,000 bucks…is it too late to pivot from podcasting to dating shows? Anyway, Jamila likes these kinds of shows because they deliver the mess, but then you'll get sweet and tender moments in the midst of all that too. Very similar to josei in effect, though not execution.
[Deb:] Just here to say that Love is Blind Japan on Netflix is waaaay less drama and maybe more heartfelt/sincere about the complexities and trade-offs of grown-up romantic commitments than its US and Brazil counterparts. Go watch and compare. We can talk about it later. 😉
19:20 Mika Yamamori's Daytime Shooting Star has a wild love triangle that, due to the age difference and the fact that one person involved is a teacher and the other two are actual students, isn't that fun! Please, choose the student. Please.
[Christopher:] I didn't know about this series but it's hugely popular, VIZ is doing it. Also has a hugely popular K-Drama too. Hah.
[Deb:] Also from the same author, In the Clear Moonlit Dusk by Mika Yamamori is one of my current faves, has great art AND no awkward teacher/student romance to explain away. It's one that I'll spring on the Mangasplaining guys very soon. 3 volumes are out now from Kodansha.
20:30 Kyoko Okazaki's Helter Skelter comes up again, alongside the many works of Erica Sakarazawa, sadly all out of print right now. Part of the fun of josei manga is that it gets dark, and the creators who work in the genre tend to go places that you wouldn't normally see in manga aimed at younger readers. It makes for a bracing time.
[Christopher:] Worth noting that Kyoko Okazaki's Pink was also released by Vertical, and the excellent Okazaki work River's Edge was JUST licensed by Kodansha, for release this fall. Very exciting, definitely a future pick for the podcast.
22:15 Karuho Shiina's Kimi ni Todoke: From Me to You is about a teenage girl who begins making friends and finds her world and heart opening up accordingly. (Another one for friendship being magic!)
Kazune Kawahara and Aruko's My Love Story!! is maybe the cutest comic ever. Takeo Goda is a tall, hulking brute of a teenage boy. He's the kind of guy who stands behind the boss and goes "Yeah, boss!" At first glance, he seems like someone that's the least likely choice as #1 love interest for a cute, unassuming girl like Rinko Yamato. Except they do fall in love each other, and it's one of the purest love stories you'll ever read in a manga.
26:10 Ohmi Tomu's Midnight Secretary is smutty! Smut is another thing josei manga excels at. In Midnight Secretary, a woman finds out that her boss is a vampire, but rather than running for the hills, she goes all in on supporting him.
26:15 Jamila tells the story of how she discovered and eventually collaborated with Trinidad Escobar, which is directly related to her appreciation for josei smut!
[Christopher:] As Jamila mentions, you can check out the book on the Black Josei Press website right now, with pre-orders for the print edition (due in June) open now, and the digital edition now available for immediate purchase. Go check it out: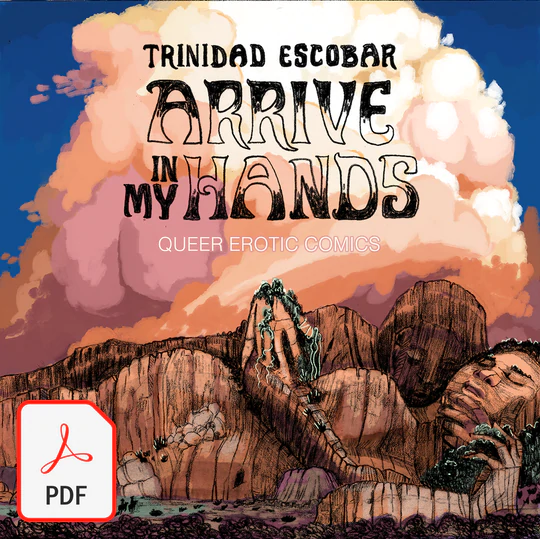 27:25 David observes that a through line in the conversation about josei manga has been the idea of acceptance, and Jamila speaks to that idea for a bit. There's something about a genre that's so rife with emotional horrors, but also speaks to living your truth.
30:55 Kyoko Okazaki's Pink and Tokyo Girls Bravo are two more recommendations. Both are set in the 1980s-'90s, created before Okazaki's terrible accident.
[Christopher:] Okazaki's PINK is published in English by Vertical Inc., and it's a dark commentary on male/female relationships, generational and family trauma, and maybe some borderline-magical-realism stuff about a crocodile that needs to be fed or it'll turn on its owner and everyone around it that isn't exactly a metaphor. It's compelling stuff! We weren't sure if it was still available in print or not, honestly. Unlike Helter Skelter, it never received a digital edition for some reason. Hopefully when River's Edge is released this fall, we'll get re-releases of these other two Okazaki manga titles from Kodansha, and maybe digital editions too.
As for Tokyo Girls' Bravo, this one was never translated into English, but you can find scans if you poke around. It also got a legit French release… a decade ago, and it's tough to find.
31:30 In addition to books already mentioned, Jamila recommends Mari Okazaki's Suppli, which was published by original flavor Tokyopop back in the early 2000s, and apparently made a mark! In fact, Mangasplaining's own Deb Aoki chose it as the Best New Josei of 2007, saying:
"Suppli is not for everyone, but for the manga reader who grew up with shojo but is looking for something more sexy and sophisticated, Suppli serves up the perfect vodka martini in a sea of Kool-Aid comics."

Deb Aoki, 2007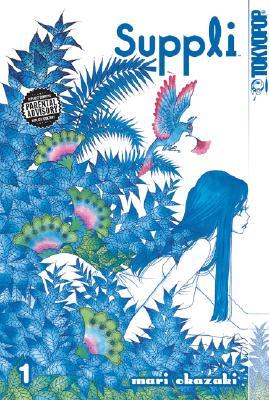 [Deb:] Tragically, there isn't much Mari Okazaki manga in English — but there IS one you can get your hands on (well, digitally at least…): Will I Be Single Forever?, a one-shot manga that's available now from VIZ Media.
32:00 Kiriko Nananan's Blue is a fantastic one-shot manga published by Mangasplaining fave Fanfare Ponent-Mon, who brought us Jiro Taniguchi's A Journal of My Father and which we all got kind of upset about. Blue, and all of Nananan's work really, is a spare, gorgeous work about how a friendship begins to change between two girls when feelings of romance bloom… and how that might not be okay.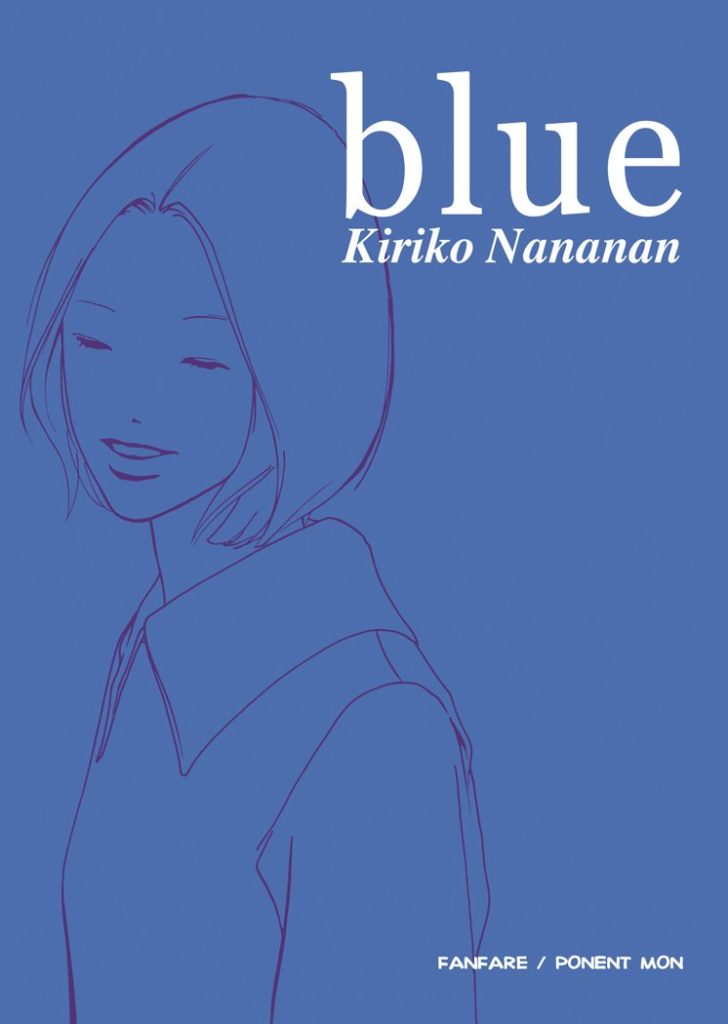 32:30 Finally, we close out on the Monarch of Mangasplaining, the queen, the great Akiko Higashimura. Jamila loved Princess Jellyfish, which is set in an apartment building that is teeming with otaku women. Princess Jellyfish was such a hit it spawned an anime, movie, and live-action drama, so there's plenty of ways for you to check it out! Start with the manga at Kodansha, though.
---
[Christopher:] And that's this week's episode of Mangasplaining! Thanks to Jamila Rowser for the awesome interview!
Also, since this was pre-recorded, we're going to insert a special shout-out, as our own David Brothers has a brand new comic available for sale, made with friend-of-the-podcast Nick Dragotta! It's called Good Devils #021: Fall of the New American Empire, and it's good stuff, and you should go buy a copy for $5 (or more…) from itch.io.
Thanks as always for listening!
You can find Jamila's books and all sorts of comics and manga (including many of the ones mentioned here today) at a comic shop near you, via comicshoplocator.com. Or hey, check your local library for print and digital lending options.
Thanks again to D.A.D.S. for their musical accompaniment this week, and we'll see you again next time! Take care!