Ep. 91 – Mangasplaining x Pure Tokyoscope: Podcast Gattai!
This week, Mangasplaining has its first official crossover episode with ANOTHER podcast, as Deb and Christopher interview the hosts of Pure Tokyoscope, Patrick Macias and Matt Alt! These esteemed gentlemen have long histories in North America's manga and anime industries and boy, do they have stories to share. Besides talking about our manga "gateway drugs," this episode digs deep in the pop culture mines to bring you some real gems: manga, books, anime and more stuff that's worth reading and watching.
Powered by RedCircle
Listen and Subscribe to the Podcast:
Google | Apple | Stitcher | RedCircle | Amazon | Radio Public | PocketCast | Spotify
Also, if you haven't yet subscribed to the Mangasplaining Extra newsletter yet, give it a shot, and get some exclusive manga and articles you won't read anywhere else!
IN THIS EPISODE
00:00 Introduction
02:00 Deb Aoki interviews Patrick Macias and Matt Alt
36:00 THE BREAK
37:00 Christopher joins in and the interview continues!
Mangasplaining Listen to Me! Pure TokyoScope with Patrick Macias and Matt Alt
Interview conducted by Deb Aoki and Christopher Woodrow Butcher
Audio editing by David Brothers. Show notes by Christopher Woodrow-Butcher and Deb Aoki
BEFORE WE GET STARTED
[CHRISTOPHER:] Hi y'all! I just checked and we haven't done an interview episode since all the way back in Episode 55, where David interviewed Jamila Rowser of Black Josei Press! Over a year ago, time flies…!
[DEB:] As an aside, congratulations to Jamila for getting on the short list of the prestigious LA Times Festival of Books Prize in the Graphic Novels/Comics category for Wash Day Diaries, her graphic novel with Robyn Smith from Chronicle Books, along with Talk To My Back by Yamada Murasaki (available now from D&Q). Heidi MacDonald at The Beat has all the details on the 2023 LA Times Book Prize nominees!

[CHRISTOPHER:] This week we're interviewing the creators of the Pure Tokyoscope podcast, Patrick Macias and Matt Alt.
As mentioned in my intro, Deb has some audio issues for a few minutes, which are eventually replaced by tropical birds chirping. I like being the manga podcast with occasional Hawaiian birdsong, it's pretty cool. And again, I totally biffed the timezone and showed up an hour late, which, thanks to Deb chatting with the fellas off-air, only ended up being about 30 minutes late, and we just made that 'the break' this episode.
Thanks again to Patrick and Matt for sharing their long history in the manga and anime industry with us here.
ABOUT MATT ALT
Matt Alt is a Tokyo-based writer, translator, and reporter. He is a contributor to The New Yorker online, CNN, Wired, Slate, The Independent, Newsweek Japan, NHK World, The Japan Times, and many other publications. He is the co-author of a number of illustrated books about Japan, including Yokai Attack!, Yurei Attack!, Ninja Attack!, and Reinventing Japan among others.
His newest book is the narrative non-fiction release Pure Invention: How Japan's Pop Culture Conquered The World, available now in several languages around the world. Matt actually just launched a pretty great newsletter in support of the book and which follows up on themes and ideas contained therein. For everything else about Matt, you can find it at his website MattAlt.com.
Manga notes: Matt and his partner Hiroko Yoda run AltJapan, a translation and localization company in Tokyo, which (among other things) have translated various manga including Dorohedoro and the complete Doraemon.
---
ABOUT PATRICK MACIAS
Patrick Macias is the editor in chief of Otaku USA magazine, the founding editor of Crunchyroll News, and the author of numerous books about Japanese pop culture including Tokyoscope: The Japanese Cult Film Companion, and The Essential Anime Guide: Fan Favorites, Memorable Masterpieces, and Cult Classics (with Sam Sattin). All this, plus his contributing liner notes to the Criterion Collection and Arrow Video.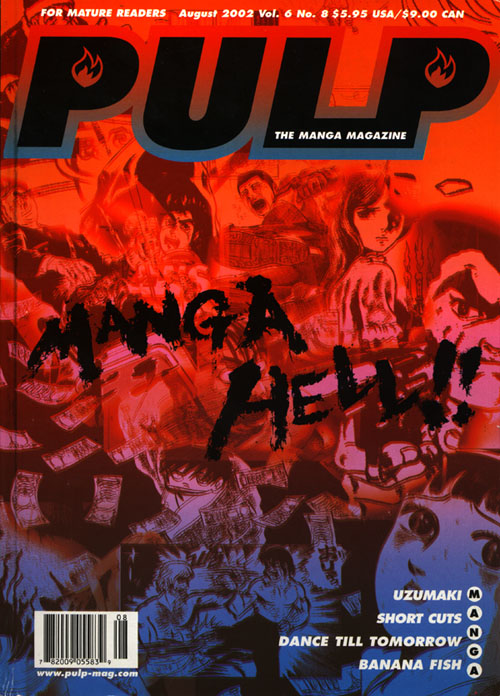 Patrick also wrote the original story for the anime series Urahara, which was simulcast globally on Crunchyroll in 2017. You can find out even more about Patrick Macias at patrickmaciaswrites.com
Manga notes: Patrick was also an editor at VIZ Media back in the day, and worked on some of the very cool early Pulp titles (plus some of the edgier seinen work that became Pulp Magazine). He was also the original editor who helped bring Fumiyo Kouno's Town of Evening Calm, Country of Cherry Blossoms out in English from Last Gasp. We're going to be publishing Kouno-sensei's Giga Town this fall! So yeah, Patrick has been in the biz a long time!
---
Pure Tokyoscope is a weekly-ish podcast hosted by writers Matt Alt and Patrick Macias featuring news, views, and pop culture direct from Japan. Recent episodes include tributes to electronic music pioneer Ryuichi Sakamoto and anime and manga legend Leiji Matsumoto, reviews of the Shin Kamen Rider movie, plus a visit to WonderFest, one of Tokyo's major shows for collectible figures and toys. It's a different vibe to Mangasplaining for sure, but very fun and insightful too. You can go check out Pure TokyoScope here, and almost everywhere you can listen to fine, fine podcasts.
---
02:36 Gattai! A Japanese word that literally translates to fusion, the merging of separate entities. It's been popularized by anime in which robots combine together to make bigger robots. Think of the Constructicons forming Devestator from Transformers, or the lions getting together for Voltron. Or I guess the 'zords combining to Megazord in Power Rangers?
03:40 How 'bout a nice Hawaiian Punch?
05:45 Matt and his partner Hiroko Yoda translated the complete classic manga series Doraemon by Fujio F Fujio. It's in full color, currently only available as a digital-only release on Kindle.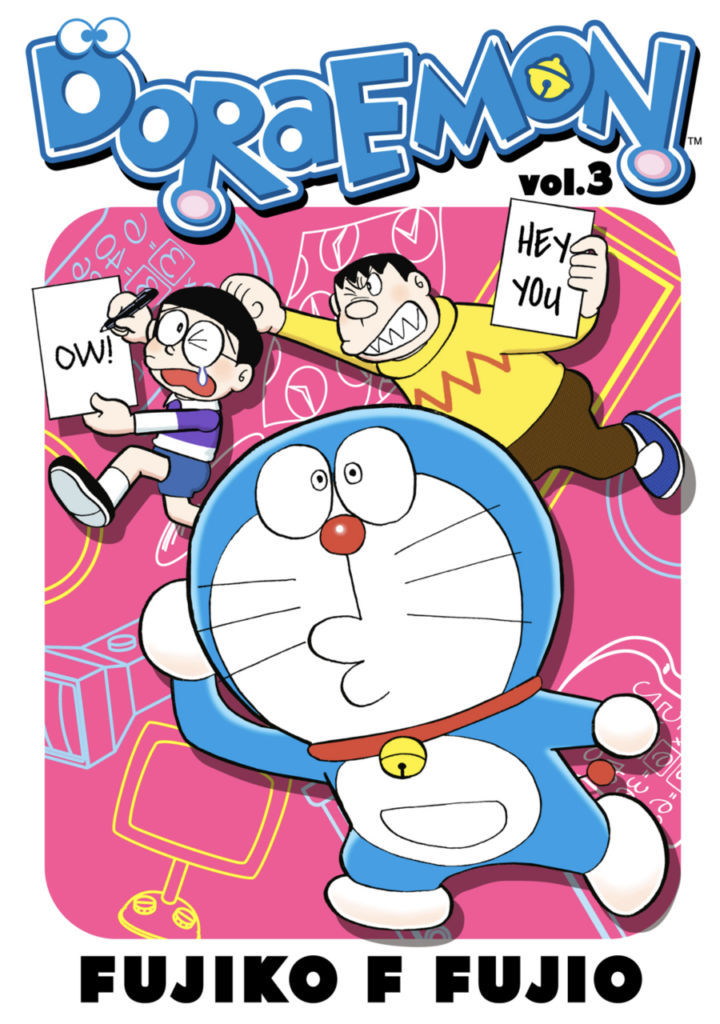 [DEB:] Doraemon is classic kids' manga about a robot cat who comes from the future to help out Nobita, an ordinary grade school boy living in modern-day Japan. Doraemon gives Nobita access to a dizzying array of futuristic gadgets that he pulls out of his pocket, which often leads to all kinds of kooky misadventures. While the manga's official, Fujiko F Fujiko-drawn run ended in 1996, it remains a perennial favorite with kids of all ages in Japan. New Doraemon movies hit theaters at least once a year, including this year's release, Doraemon: Nobita's Sky Utopia.
Doraemon is one of those Japanese manga/anime series that's huge all over the world, EXCEPT North America (Shonen Jump soccer manga/anime series Captain Tsubasa is another notable example). This release of the English manga was a big attempt to get this work into English and in front of more people, a first step (alongside a DisneyXD airing of the original anime) into conquering North America, which… well, it's debatable if that happened yet.
Why? Well, the DisneyXD version of the Doraemon anime was "localized" to remove most Japanese cultural references, and that pissed off a lot of people. The English version of the manga was edited much less, but there are still panels or scenes that were updated to remove some of the content which is currently viewed as problematic, which ALSO pissed people off.
[DEB:] I did a quick check to find Doraemon on the Disney XD website, but it's not listed there anymore. You CAN however watch some of the Doraemon movies, like Doraemon Stand By Me on Netflix (US), and watch on the "Doraemon Official" YouTube channel.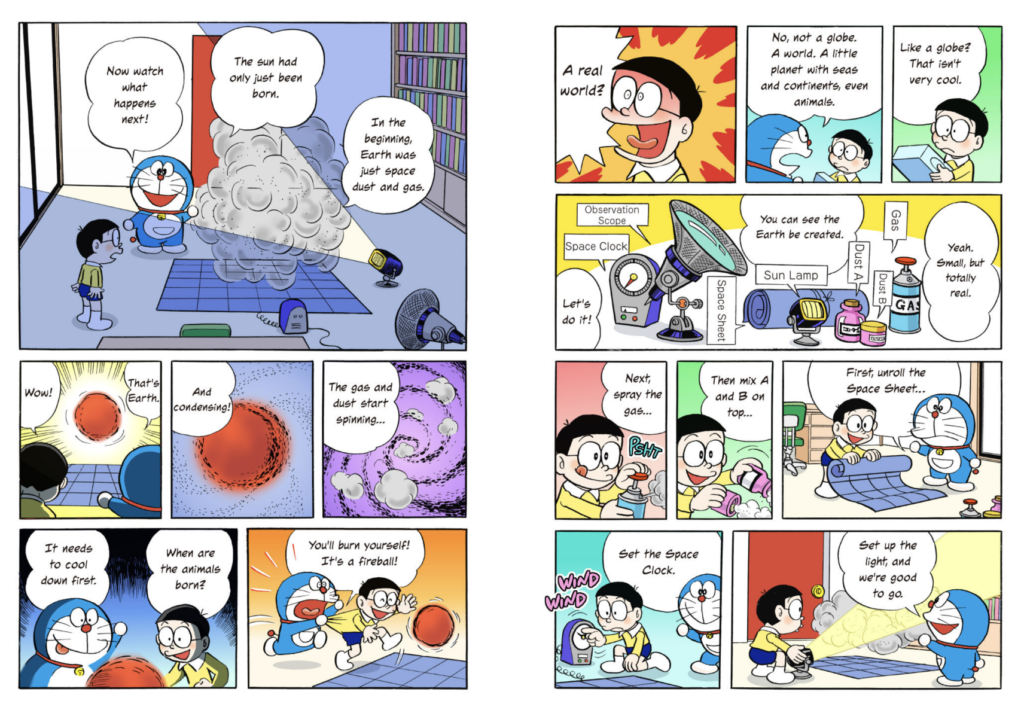 Anyway, translating Doraemon was a huge, huge accomplishment for Matt and Hiroko to take on, but it was also kind of a weird project overall. Each slim volume (there's over 200, although they only include 4 stories and are roughly 60 pages each) are only $2/volume on Kindle. It's totally worth checking one out for a bit of manga history.
05:30 [Christopher:] Patrick kind of undersells it here, as he's authored or contributed to a few really key Japanese pop-culture books. These books really shaped my own learning about Japan in the late '90s and early 2000s. I've been asked more than once how we all know what we know about manga (that we share here on the podcast), and these books would be an amazing place to start.
The books written or co-authored by Patrick include:
TokyoScope: The Japanese Cult Film Companion (VIZ Media)
Fresh Pulp: Dispatches from the Japanese Pop Culture Front (VIZ Media)
Japan Edge: Japan Edge: The Insider's Guide to Japanese Pop Subculture
Japanese School Girl Inferno: Tokyo Teen Fashion Subculture Handbook (with Izumi Evers) (Chronicle Books)
Cruising the Anime City: An Otaku Guide to Neo Tokyo (Stonebridge Press)
You can try truffle-hunting at used bookshops for these out-of-print (but not that hard-to-find) gems.
[DEB:] For something maybe a little easier to find (and pre-order) Patrick, along with friend of the podcast Sam Sattin have teamed up to write two books about anime that are coming out soon:
A Kid's Guide to Anime & Manga: Exploring the History of Japanese Animation and Comics (Running Press Kids)
The Essential Anime Guide: 50 Iconic Films, Standout Series, and Cult Masterpieces (Running Press Adult)
07:55 Kim Kardashian reading Naruto? I couldn't find it, but she did credit the anime Darling in the Franxx as the reason she dyed her hair pink in an Instagram post.
09:30 Kikkaider, the live-action tokusatsu show based on the work of manga creator Shotaro Ishinomori really was huge in Hawaii. I found this article from Honolulu Magazine that includes a picture of Hawaii's Governor George Ariyoshi meeting with Kikaider in Hawaii, and of the 10,000+ people assembled at a the local shopping mall to see the Kikaider live action show.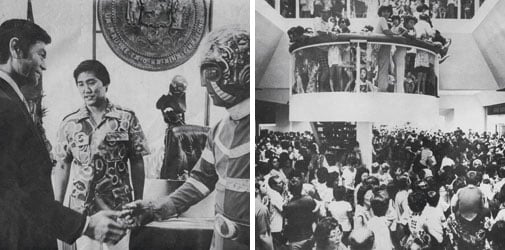 [DEB:] Daisuke Ban, the original Jiro in the Kikaider TV series recently did a mini "farewell tour" in Hawaii, as he is scaling back his public appearances. He did, however, make it to Kauai for the Kauai Comic-Con this year, because, well, you get an all-expenses paid invitation to go to Kauai, you just go, you know?
Also, if you want to pick up some of those DVDs and Kikaida goodies, go visit JN Productions' GenerationKikaida.com website– a bunch of them are on sale now.
10:40 Later in the episode, I bemoan the fact that things that are only 'real' if we can Google them, if things are written on paper but aren't available online, they're lost as part of our research and discourse. I think this might be one of those things, because I've heard this anecdote before (not from Matt) but I can't find it online at all.
That said, Tezuka did visit LucasFilm in 1978(!) because he was so impressed with Star Wars, and the official Osamu Tezuka website actually has photos from that trip!
10:55 Message from Space is a 1978 Japanese live-action sci-fi television program, obviously very influenced by Star Wars.
11:45 Deb mentions one of the anime that was formative to her young self, Candy Candy. Candy Candy is a classic shoujo manga by Kyoko Mizuki and illustrated by Yumiko Igarashi, that ran in Kodansha's Nakayoshi Magazine from 1975-1979. It's about a little orphan girl who deals with many trials in life (including getting taken in by new adoptive parents, being treated exceedingly poorly, and then returning to the orphanage, falling in love, making friends, dealing with tragedy… it's addictive melodrama, no doubt.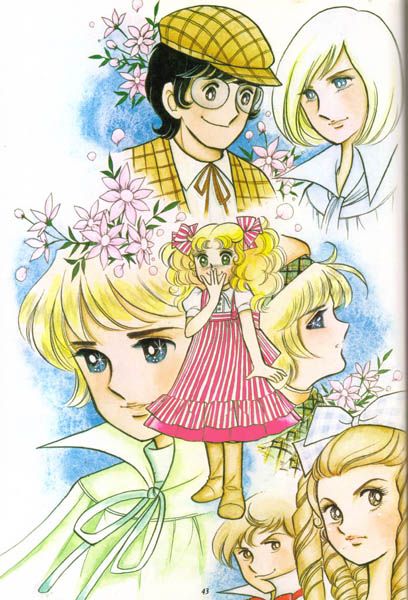 It was incredibly popular at the time, spinning off a television anime that aired around the world, as well as animated films. Due to 'legal issues' between the original author, the manga illustrator, and the animation company that produced the anime, the work has not been legally published in any format since the early 1990s.
[DEB:] Here's an article from an Italian blog (in English!) about Candy Candy and why it was so popular.
Here's that opening Matt mentions. The Japanese version (and the 'international' English version) are very different. Lol.
It has SUCH a "Tell Me Something Good" vibe, the Chaka Khan and Rufus song. Lol.
14:42 It's true, the rest of the world got way more anime than the U.S.A. did. If I had to wager a guess, I'd say that it's a combination of America having a very, very strong animation industry and that whole American exceptionalism thing. That's probably a feature-length essay that I'm not going to dig into here.
But even in Canada, I had access to a wide variety of international animation growing up through our local public broadcaster, TVO. Anime like The Little Prince and Fables of the Green Forest, UK Animation like Doctor Snuggles and Simon in the Land of Chalk Drawings, and way more. We also got almost all of the American cartoons too.
So I'm vibing with Deb here, she got all the mainland U.S. stuff plus all this other wonderful culture and content too. Same here! Pretty fun.
My favourite anime when I was 3:
16:24 Here's that hit-piece, 'Japan was the future but it's stuck in the past' that Matt mentions, by the BBC's Rupert Wingfield-Hayes, a man who maybe didn't enjoy being stationed in Japan for work?
18:17 Matt mentions the 19th Century writer Lafcadio Hearn, who made an outsized impact on Japan through his writing. The Paris Review has a great overview of this influential writer.
19:06 The book Deb, Patrick and Matt are making fun of is Ikigai: The Japanese Secret to a Long and Happy Life, by Héctor García and Francesc Miralles. While I was working on these show notes, I actually heard the host of another podcast mention this book (and concept) positively, so it's definitely in the ether. I kind of want to read it now, to see what all the fuss is about and how it could inspire such vitriol.
22:15 Man, this is a reference heavy-episode.
Briefly, then! Battle of the Planets is the American version of the 1972 anime series Science Ninja Team Gatchaman, about a group of bird-themed superheroes fighting an evil alien race. It ran in the U.S. from 1978-1979 and became the most popular animated show in the country. Here's a trailer of the dubbed version of Gatchaman from Sentai Filmworks:
Star Blazers is the American version of the 1974 anime series Space Battleship Yamato (also designed by Leiji Matsumoto!), which sees all life on earth in danger of extinction due to alien radiation, unless an experimental ship can race to the edge of the galaxy in time. It aired in the U.S. from 1979-1984 and was also very, very popular.
[DEB:] Also, the Space Battleship Yamato manga is available from Seven Seas. Go get it!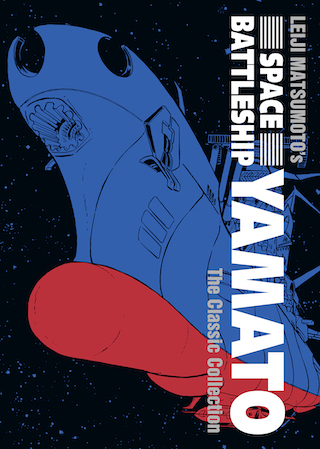 These are two of the biggest historical anime in Fandom, there's no way to do them justice here. Please just know that if you're curious, a few years of discovery await you should you choose to jump in.
22:23 Another episode where we mention Frederik Schodt's book Manga! Manga! The World of Japanese Comics. It's another book that is an incredibly important, foundational work for anyone who's curious about manga and where it comes from.
[DEB:] Kodansha recently released a new print run of the paperback edition of Manga! Manga!, so if you've found it hard to find before, go get a copy now!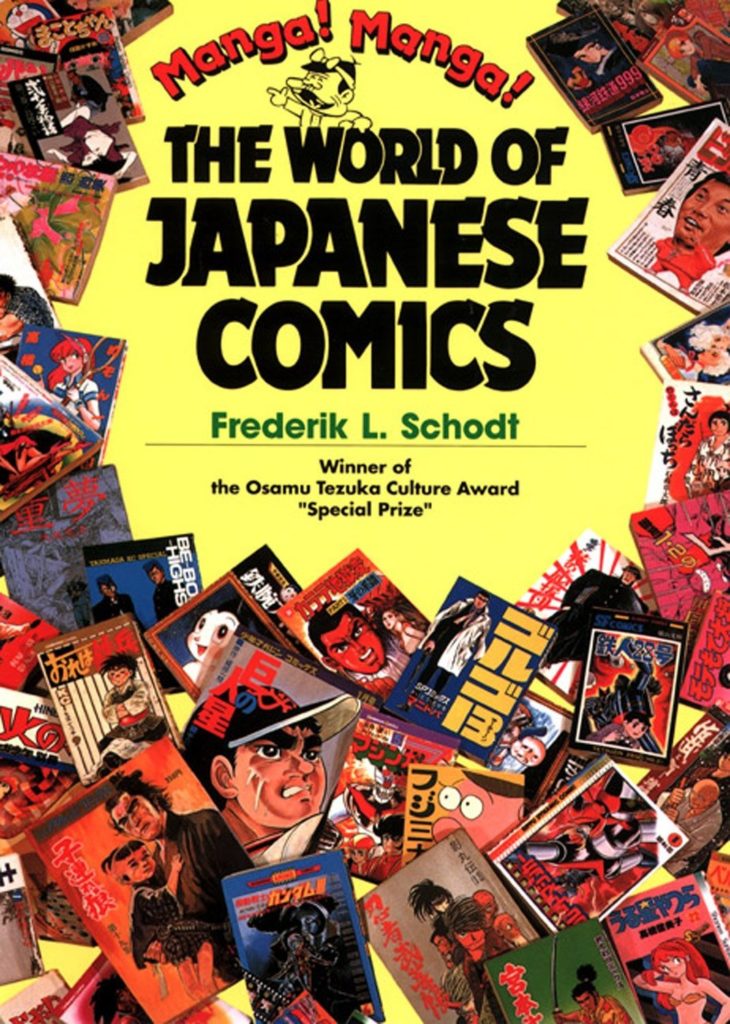 We started this podcast to read manga, but I'm starting to think we really ought to actually read and discuss Manga! Manga! at some point. It's just a much bigger commitment than reading a single volume (or 3, heh). I wonder how we could do it, or if Chip would just up and quit, lol.
But yes, in Manga! Manga!, Schodt translates and prints the 1976 Leiji Matsumoto short-story Ghost Warrior. It's a pretty severe short story. While Matsumoto is known for his large body of sci-fi work, he had a passion for writing stories about the war, and anti-war stories in general, none of which, except Ghost Warrior, has been translated.
Just as a note, this story does have some racially charged imagery that I would put down to ignorance rather than malice, but it absolutely warrants a content warning.
[DEB:] As an aside, Matt wrote a nice essay about Leiji Matsumoto for The New Yorker!
23:45 I read the Wikipedia synopsis of Violence Jack and it's absolutely insane. It almost makes Devilman seem normal. I can't.
[DEB:] Oh? You want to see what the Violence Jack hype is all about? Go get the DVD from Diskotek Media, or watch it on RetroCrush:
27:00 I kinda wanted Matt to dig into this idea about contemporary anime a bit more, because I think I agree with him? But also there's so much more anime being released now, that maybe it just SEEMS like there's a lot of more boring, more formulaic stuff being produced?
Because every season I hear about something that seems really cool and plays against type (thanks to my buddy Derek), and when I go to look at what's popular it's just like, some new shit that looks exactly like Re:Zero or whatever. Anyway, here's a couple anime I would watch if I had time to watch anime: Odd Taxi & Appare-Ranman!
27:15 The Phoenix story from Manga! Manga! isn't the one we read for Mangasplaining, it actually appears in Phoenix Volume 4: Karma. But hey, don't let that stop you from checking out our episode on Phoenix! It's unintentionally hilarious.
30:54 Birds are loud!
32:00 I think we've talked about this quite a bit in and around our episodes on AKIRA, but the early North American manga industry was a product of a few factors, #1 being the founding of the Direct Market for comic book stores, which allowed books to bypass newsstand distribution and the strict censorship comics faced there.
Another big factor though, and this has been discussed a lot less, is the "black and white boom" of the early 1980s which was thoroughly kicked off by the breakthrough success of the bestselling indie, self-published black and white comic book you might have heard of, Teenage Mutant Ninja Turtles #1. Suddenly, there was a place to sell non-superhero comics, and an audience who wasn't inherently afraid of black and white comics, plus retailers who were shown that B&W comic could make them boatloads of money. As a result, companies like First Comics, VIZ/Eclipse, etc. entered the market in 1987 by translating and publishing manga in that prevailing 32-48 page B&W format, for $1.50-$2.00, giving readers one or two chapters of manga per issue.
But yeah, reading a chapter of manga for $2 a pop, particularly once per month when it was serialized weekly in Japan? That's not a fun format. It found its fans, but…
I wonder if manga was just artificially doomed in North America by trying to have it fit into a prevailing and popular format that it wasn't really suited to? Tokyopop basically blew up the whole market in the late '90s by offering the $9.99 tankoubon (trade paperback). At the time, this was almost half what manga collections used to cost. VIZ was forced to follow suit with their line, and they began reformatting basically every manga they published then. I'm not exaggerating when I say it changed everything in manga in the late '90s and early 2000s.
Anyway, this is a big response to something innocuous that Matt said… Whoops, went off on a tangent.
33:30 Those titles again are Mazinger USA by Go Nagai, published in full painted color in 1988 by First Comics; Lone Wolf & Cub by Kazuo Koike and Goseki Kojima (with covers by Frank Miller) published in B&W one chapter at a time by First Comics in 1987; Area 88 by Kaoru Shintani, published by Eclipse/VIZ Comics in 1987.
---
33:58 – THE BREAK!
---
37:00 Hey look, I showed up! Hi everybody!
38:40 I think every anime fan, and maybe every manga fan, should probably watch the Daicon III and Daicon IV opening animations. The Daicon III and IV Opening Animations are two 8mm film anime short films that were produced for the 1981 Daicon III and 1983 Daicon IV Nihon SF Taikai conventions. They were produced by a group of amateur animators known as Daicon Film, who would later go on to form the animation studio Gainax.
There's a whole… movement… to try and restore these 8mm anime film clips that had fundraising campaigns, controversy, miscellaneous legal issues and whatever, I couldn't quite pick that apart, but the animation itself is legitimately wonderful. You can watch them on YouTube, someone's always uploading them again. Here's an upload that might be pulled before you get to it.
Meanwhile, Otaku no Video is a 1991 anime OVA that spoofs otaku life and culture, and is a thinly veiled history of Gainax and its creators. It includes traditional anime, as well as some live-action documentary shots. It's really something. A little harder to watch these days because of its age, but it's still a pretty effective portrait into the early days of the otaku culture we find ourselves with today.
49:23 One of the Pulp books I didn't mention up top is the excellent anthology Secret Comics Japan, and it's very good. Produced by the Pulp editors as something of an original anthology, the book contains short stories by Junko Mizuno, Hironori Kikuichi, Yuko Tsuno, Yoshitomo Yoshimoto, Kiriko Nananan, Shintaro Kago, Makoto Aida, Benkyo Tamaoki, and Usamaru Furuya. Totally worth owning if you like manga for grownups.
50:30 We mention Kazuo Umezu here, and good news, he's got a few larger series in print right now. Patrick mentions Orochi: Blood, which was an aborted attempt to reprint Orochi by Umezu. Luckily VIZ went back and finished that series, and all four volumes of Kazuo Umezu's Orochi: Perfect Edition are now available!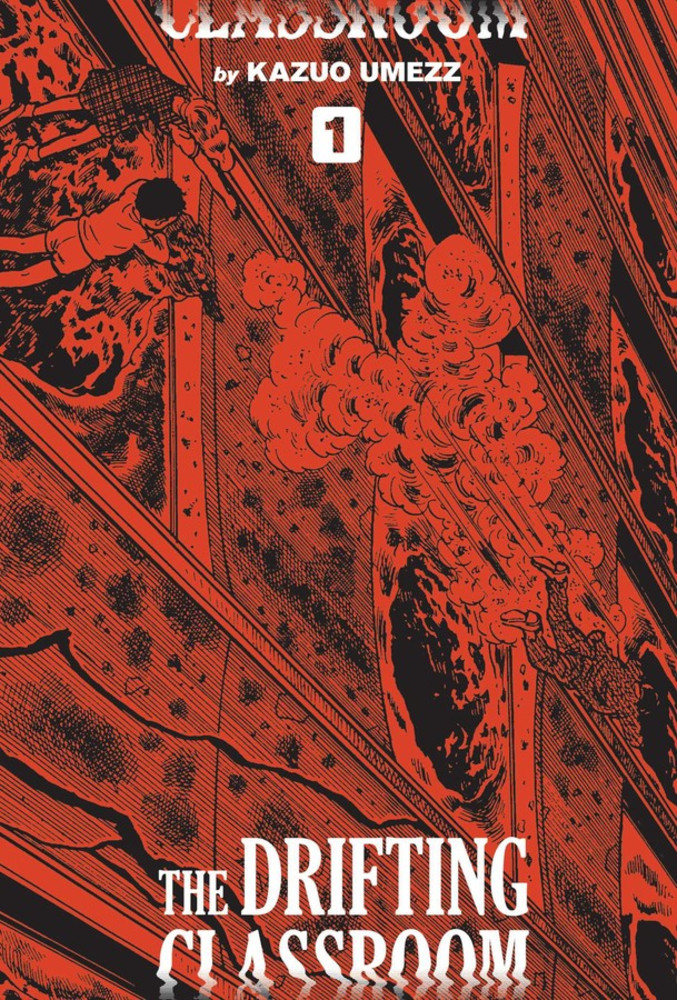 Also available is my fave, The Drifting Classroom Perfect Edition volumes 1-3, which collects the complete 11 volume post-apocalyptic child endangerment epic. It's really insane, over-the-top horror that was originally produced for shonen manga readers. We will absolutely cover this on the podcast at some point.
51:20 Matt mentions Daijiro Morohoshi, a well-regarded sci-fi and horror mangaka whose work hasn't yet been translated into English. Morohoshi has been an admitted influence on Hayao Miyzaki (Nausicaa, Princess Mononoke), Hideaki Anno (Neon Genesis Evangelion), Attack on Titan, and even Yellow Magic Orchestra!
Morohoshi is still working too, with an ongoing serial at Shogakukan, and recently a few of his works have been picked up for French and Spanish translation. Maybe English, one day…
52:27 We rattle off another list of not-yet-in-English manga here. First up is the absolutely beautiful Fisherman Sanpei by Takao Yaguchi, which features a boy that loves to fish and has some really nice drawings of fish and nature and stuff.
It's also worth noting that Yaguchi was the founding force behind the Yokote Masuda Manga Museum in the North of Japan, a place that is absolutely on my bucket-list to visit one day. Maybe for our next Mangasplaining trip up north?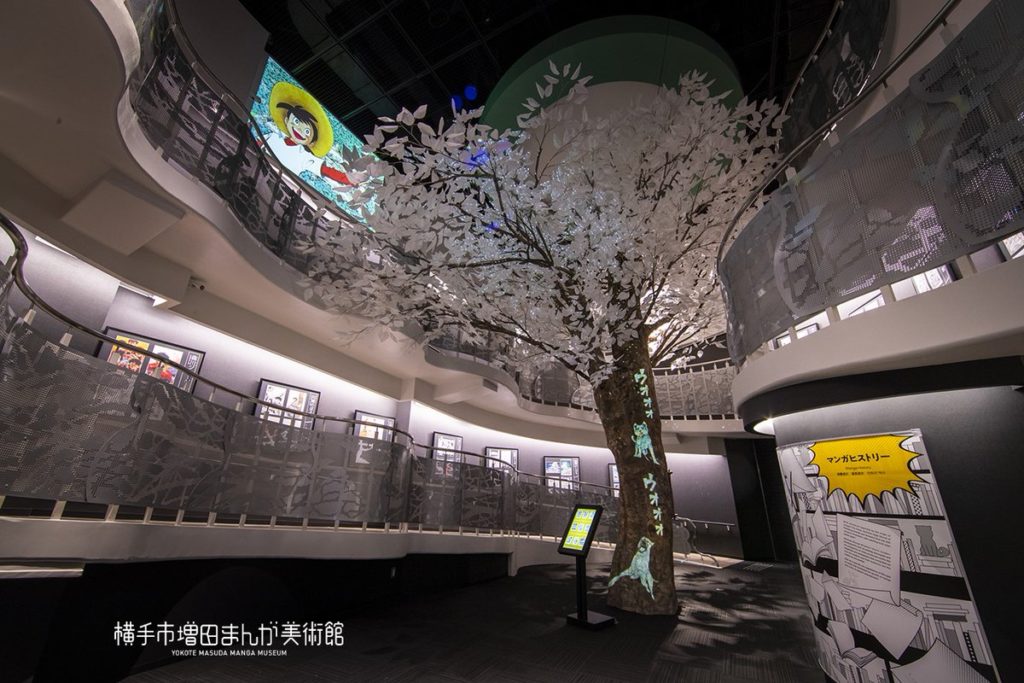 Deb mentions classic shojo manga FIRE! by Hideko Mizuno, and Glass Mask by Suzue Miuchi. I'm not surprised that Glass Mask hasn't been translated as it numbers more than 49 volumes, but FIRE is only four volumes and it's about '70s rock and roll. I'd kind of assume that one would be a lot easier to pick up…?
[DEB:] The Glass Mask anime can be watched in all of its over-the-top, hyperdramatic shojo manga glory on Crunchyroll.
Also, there's a new edition of FIRE! (ファイヤー!)by Hideko Mizuno out in Japan from Bungeishunjū, but that doesn't exactly improve the chances of this classic manga set in the late '60s/early '70s US rock music scene getting published in English… but hey, who knows?
Finally, Matt mentions The Poe Clan, by Moto Hagio. This series of stories about a never-aging teenage vampires, which pre-dates Anne Rice's work with that almost uncannily similar premise, was recently completed in its 2-volume release by Fantagraphics. I feel like the first volume did alright, but it really is one of those big-deal works that maybe didn't make a big deal in the manga circles, perhaps given its age, its price, or just it coming from Fantagraphics. But it's totally worth your time to check it out!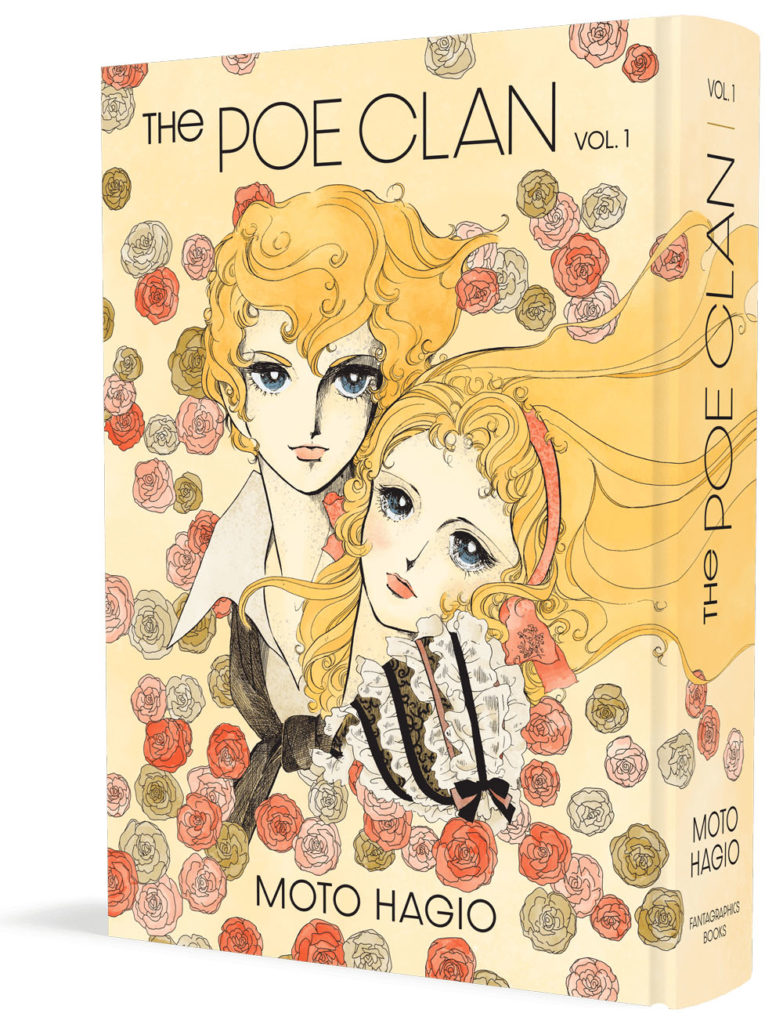 You might remember Moto Hagio from our episode on her short story collection, A Drunken Dream and Other Stories.
53:00 As mentioned, Ryoichi Ikegami, known for his work on Mai The Psychic Girl, Crying Freeman, Strain, Sanctuary, and many (many) more manga, had a spotlight art exhibit at the Angouleme Festival this year, and I was also Very Sad to miss it.
Luckily, Deb dug up this Twitter thread which included SO MANY IMAGES from the exhibition, check it out if you're curious.
[DEB:] There's also this incredible transcript of Ryoichi Ikegami's spotlight panels at Angouleme in English posted by FullFrontal Moe. Go read – I had no idea that he worked alongside Yoshiharu Tsuge as an assistant to Shigeru Mizuki. Mind totally blown by that!
Also, all of Ryoichi Ikegami's works are out of print at the moment, but as Patrick points out, there is a digital/kindle edition of Crying Freeman's five-volume series available from Dark Horse Comics that's probably worth your time.
55:30 Wow, Patrick's bringing in a LOT of stuff here, but let's simply focus on the mangaka that he mentions working with Lone Wolf & Cub creator Kazuo Koike: Seisaku Kano. There's no English Wikipedia page for him, but Kano's manga HAS been translated into English. He teamed up with Kazuo Koike for Color of Rage, published in English by Dark Horse, but is now out of print. However, looks like there's a digital edition of Color of Rage that you can check out.
It looks like there's also a weird one-off volume written and illustrated by him called Good Job, an "unusually hard-boiled medical drama" that's been localized by Medibang.
57:00 Yeah, just a shout-out for the incredible Kyoko Okazaki, whose book Helter Skelter we read on the fourth episode of Mangasplaining.
I just wanted to say I'm really stoked that we're getting a new English release from Okazaki in June, River's Edge from Kodansha releases June 26th, 2023! It will definitely be covered on an upcoming future episode, for sure. 🙂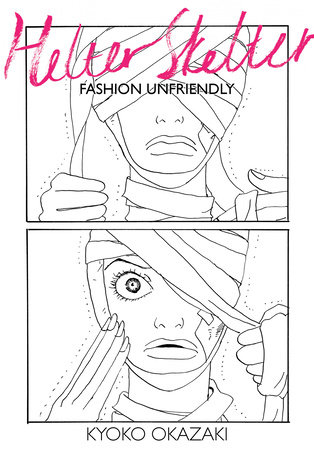 Also mentioned was Moyoco Anno's autobio comic about living with Director Hideki Anno, released in English as Insufficient Direction by Vertical Inc, and is still available as a digital release from Kodansha.
Oh, look at this page, it mentions Daijiro Morohoshi. Hah, Confluence!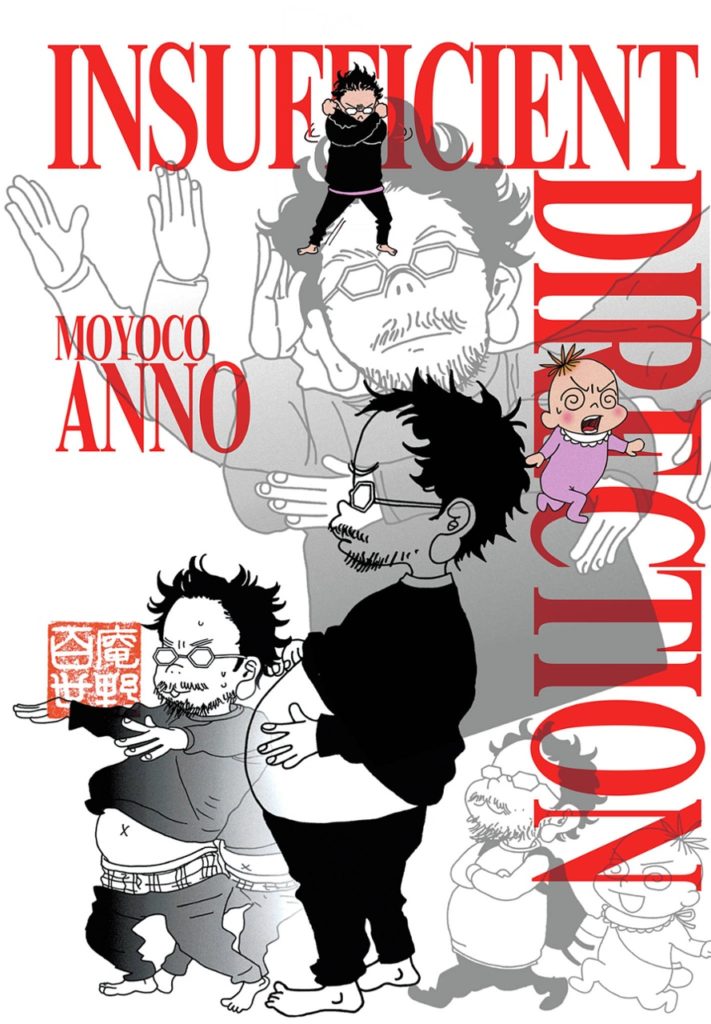 1:07:00 Man, I'm running outta steam here, this is a lot of writing. Lol.
Short version: Mandarake is a nationwide chain of used otaku goods, especially manga, in Japan. It's a big part of what makes "Nakano Broadway" such a big deal for nerds visiting Tokyo, although there are Mandarake shops located in Shibuya, Akihabara, several in Osaka, and Sapporo to name just a few. Here's Deb's photo from her recent visit to the main Mandarake manga shop in Nakano Broadway last month:
Book-Off is a discount books chain which ALSO sells a lot of manga, especially older manga, for cut-rate prices. I picked up a copy of the new Otomo reprints from Book-Off last time I was there for half price, for example. It's a blessing and a curse.
[DEB:] There's also a few Book-Off locations in the US! Find one near you, if you live in SoCal or NYC. They sell all kinds of books in English AND Japanese, but if you're a manga hunter, it's the happy hunting ground for used manga in English and Japanese.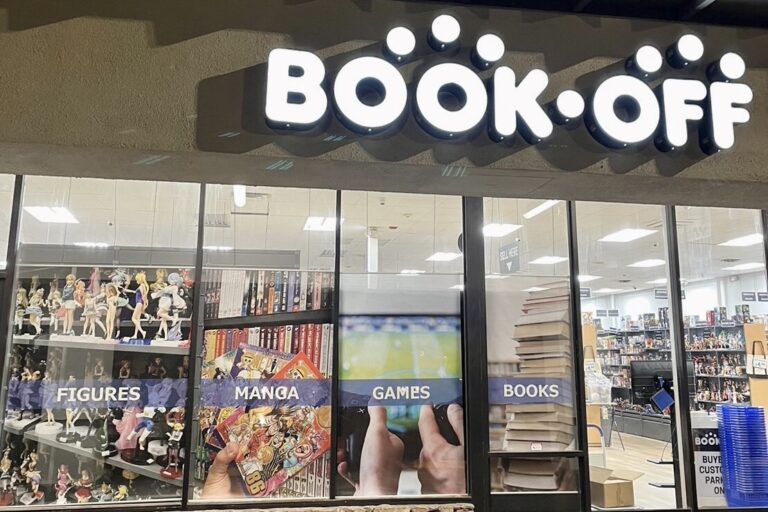 [Christopher:] Both of these places also BUY used manga (and otaku goods), by the by, and this is what I was getting at. There's several national chains which buy and sell used manga, used video games, used otaku goods. Almost nothing is ever completely thrown out, and so the history and the culture is sort of always there.
That's not to say that's COMPLETELY absent in North America of course–particularly in the field of video games, used shops have really been upping their games (so to speak) recently. This is mostly because the prices of used games have made people pay attention to hoarding and preserving them, rather than letting them end up on a goodwill shelf (or similar) until they get thrown out.
For comics in North America, sure, the single issue comics market absolutely has people paying attention, but manga, especially tankobon-format English manga, is treated with significantly less care, less interest, and it is significantly harder to find in many cases.
Probably the closest thing there is is regional bookstore chain Half-Price books, but even then, those stores are very independently run and very hit-and-miss for how they keep and sell manga.
Anyway, physical geography, climate, longevity, etc. etc. also play into it, but Japan had kind of a perfect little cycle going there before nerds like me started showing up and taking stuff out of the country…!
[DEB:] However, here's an interesting little development – besides Books Kinokuniya, there's now more manga-specific bookstores popping up in N. America and in spots around the world, like Hapi Manga in the Philippines and Hayaku Shop in Paris. These pics below are from my visit to Hayaku Shop in Paris last year.
1:08:00 "Manga-kisa" or manga-cafes! I should've dug into this more, but there are still lots of active manga cafes (which are more like paid-libraries-mixed-with-cubicles-to-sleep-in) in Japan, which act as repositories of all-you-can-read manga. I actually don't know a ton about how the current ecosystem of manga cafes work, how broad their selections are, how far back they go, etc. I'm more of a Mandarake guy, but this is definitely an area I'd love to explore.
[DEB:] There's also some neat hotels in Tokyo that give you a cool place to sleep AND all the manga you can read. I stayed at the Manga Art Hotel floor at the BookHotel in Jimbocho when they had their Dandadan special collab, but there's also a Manga Art Hotel in nearby Kanda too. Here's my video tour of the Dandadan room at Book Hotel:
---
And that's this week in Mangasplaining! This episode is also available wherever you get your podcasts, so please subscribe and leave a review, so others can discover our show. Also, if you'd like to get the latest episode delivered straight to your inbox along with exclusive interviews, articles and new chapters of manga you can't read anywhere else, subscribe to our Substack newsletter. See what you're missing at Mangasplaining Extra!

And of course, go listen to Pure TokyoScope! and buy many, many copies of Pure Invention (including the audiobook version that Matt narrates!), pre-order The Essential Anime Guide: Fan Favorites, Memorable Masterpieces, and Cult Classics, and subscribe to Otaku USA Magazine.
You can also follow Matt and Patrick on Twitter at @Matt_Alt and @Patrick_Macias — they post a lot of interesting articles and insights, straight from Japan. Also, if you're more of a YouTube kinda person, you can subscribe to the Pure Tokyoscope channel, and enjoy the latest episodes, including this not-very-spoilery review of the Shin Kamen Rider movie:

NEXT WEEK ON MANGASPLAINING
We'll get back to talking about manga with Chip and David — this time, we're reading My Love Story! vol. 1 by Kazune Kawahara and Aruko — a delightful odd-ball shojo manga romance from Shojo Beat / VIZ Media.
Thanks again for listening! As always, send us your questions for our intermittent Q&A segments and add your comments below. We read 'em all!
---