Ep. 37: A Drunken Dream and Other Stories by Moto Hagio
This week on Mangasplaining, Christopher leads the team through the classic shojo manga short story collection, A Drunken Dream and Other Stories by Moto Hagio, published by Fantagraphics. It's a very special book, and leads to a BIG discussion about classic manga in general!
Powered by RedCircle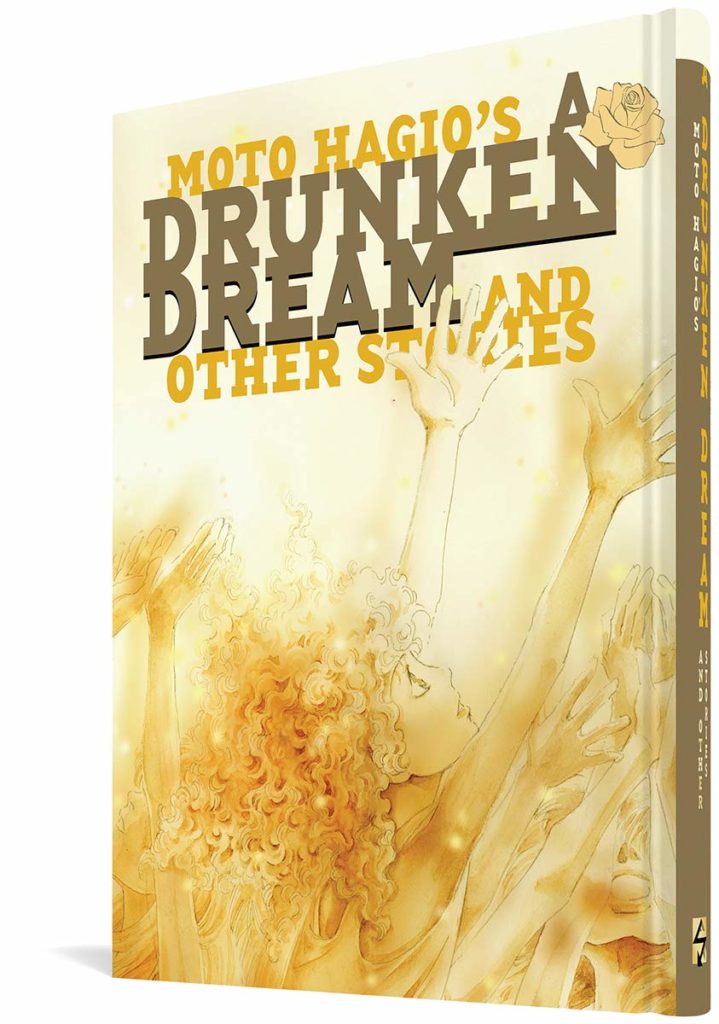 A Drunken Dream and Other Stories
By Moto Hagio
Translated and Edited by Rachel Thorn
Lettered by Rich Tomaso
Designed by Adam Grano
Show notes by Christopher Butcher with Deb Aoki. Audio editing by David Brothers.
Before We Get Started: Whooo boy, this is an episode and a half! We're covering a TON of ground with this one, talking not only about the (excellent) work in question, but also the author, the history of shojo, the author's extremely talented cohort of creators, the origins of BL, alternative Japanese manga, and so much more! We also discover a few interesting new things along the way, mostly about when the stories in this book were published (thanks to some internet sleuthing). We're gonna do our best here in the comments to only present the final, best info, this episode, and we're gonna do it here in the "Before We Get Started" Section, so you can refer back to it if necessary.
So What's Sho(u)jo Manga?: Shojo Manga means "Comics for girls, from Japan." Every episode is someone's first, so hopefully this clears that up. As discussed previously on Mangasplaining, shojo manga was largely initially drawn by male artists following World War II, then eventually, young girls who grew up reading these stories began to create them. The shojo manga genre then underwent a revolution in the 1960s-1970's, thanks to "The Magnificent 49ers," referring to a group of women born in 1949 who grew up to be influential manga creators.
The Magnificent 49ers, better known as "The Year 24 Group" (referring to Showa Year 24, or 1949 in the Western Calendar), includes many famous female cartoonists including Moto Hagio, Riyoko Ikeda (Rose of Versailles), Keiko Takemiya (Towards Terra), Yasuko Aoike (From Eroica With love), and many more. Today shojo manga, and its counterpart for older female readers, josei manga, is almost exclusively created by female cartoonists, for an almost exclusively female audience.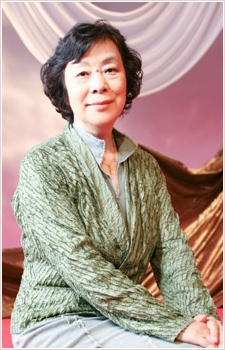 About Moto Hagio: Moto Hagio (May 12, 1949-) was born in Omuta City, Fukuoka Prefecture.She is a member of The Science Fiction & Fantasy Writers of Japan, and The Japan Cartoonists Association. Her works that are at least nominally in print in English include The Poe Clan, The Heart of Thomas, Otherworld Barbara, A, A' and the recently published cat manga Lil' Leo, in addition to the short story collection A Drunken Dream and Other Stories. In addition, her long out-of-print collection They Were Eleven will be re-released in a new edition in 2022 by Denpa Books.
In 1997, Hagio became the first recipient of The Osamu Tezuka Culture Award Grand Prize for her work A Cruel God Reigns (untranslated). In 2006, she was awarded the 27th Nihon SF Taisho Award for Otherworld Barbara. She won the San Diego Comic-Con Inkpot Award in 2010, and in 2012 she became the first shojo manga artist to win Japan's Medal of Honor with Purple Ribbon, in honor of academic or artistic achievement.
Index of Stories in A Drunken Dream and Other Stories
The stories in this volume were chosen by Rachel Thorn to be an introduction to Moto Hagio for English readers, with the input of Hagio's Japanese fan-club(!). Here's where and when they first appeared. Please note: We mentioned a NUMBER of different dates for this material during this episode, due to some confusing copyrght info in the physical book. The list below is accurate, please refer to this any time we mention a date. Sorry!
"Bianca" – 1970, Shojo Friend Magazine Special Issue No.5
"Girl on Porch With Puppy" – January 1971, COM Magazine (gekiga/seinen manga magazine)
"Autumn Journey" – October 1971, Bessatsu Shojo Comic
"Marie, Ten Years Later" – March 1977, Big Comic Original (seinen manga magazine)
"A Drunken Dream" – 1980, original short story
"Hanshin: Half-God" – January 1984, Petit Flower
"Angel Mimic" – November 1984, Petit Flower
"Iguana Girl" – May 1991, Petit Flower
"The Child Who Comes Home" – 1998, Child – Igyou Collection No. 7 – (Children's Magazine)
"The Willow Tree" – May 2007, Flowers (josei manga magazine)
The Magnificent 49ers (Essay) by Rachel Thorn, from The Comics Journal #269 (July 2005)
The Moto Hagio Interview, by Rachel Thorn, from The Comics Journal #269 (July 2005)
I personally enjoy that the stories in this book were presented in a strict chronological order, to really let you appreciate how she developed as a manga creator.
This Book Is Actually In Print (!!)
So we checked with Fantagraphics, and YES, this book was reprinted just this past summer! BUT! Both Amazon in the U.S.A. and Chapters/Indigo in Canada just… never reordered it? You know who has copies, and can order a copy for you? Comic Book specialty stores. Seriously, I just checked, it's in stock right now, in a new edition. Check it out! As your local shop to order it for you.
For deeper reading
Why not fall down the same Moto Hagio Wikipedia Rabbit Hole that I did? Start here, and then click on The Year 24 Group, A Drunken Dream, and so much more. The introduction and interview included in the book are great starts for terms and names to pop into Google. There's a whole world to explore…!
00:00 My intro is… very long this week. I really didn't wanna mess this one up, and wanted to give as much of an overview of Hagio and her work as I could (as you can see above), to set the scene for our discussion. Thanks very kindly to my co-hosts for indulging me on this front.
03:00 I hope I conveyed just what a shock this was, TCJ dropping this shoujo manga bombshell after near-radio-silence on manga from the Journal, and mainstream comics completely ignoring shoujo comics that had become a force to be reckoned with thanks to Tokyopop, and later VIZ Media. It was a game-changer. Thanks to Dirk Deppey for this. Also worth noting, "Hanshin," Chip's favourite story from this volume, was also translated and published in that issue of The Comics Journal.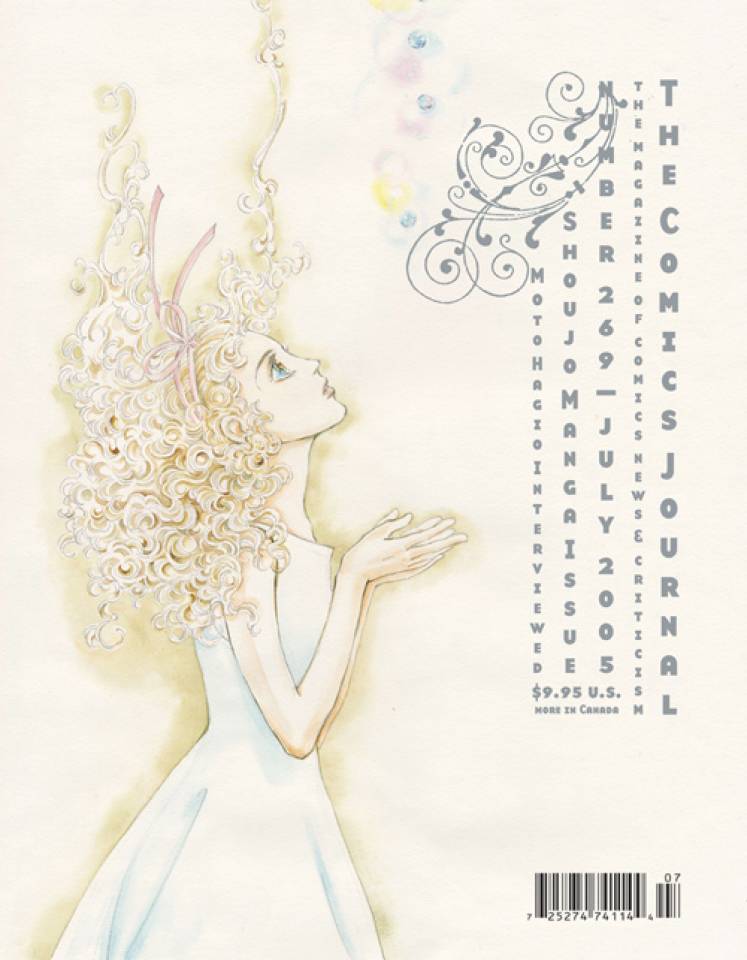 05:45: Kyoto Seika University, where Rachel Thorn is a professor living in Japan, actually has a FACULTY OF MANGA, teaching both the creation of manga AND manga history. So cool! You can read a little bit about it here. Also worth noting? Keiko Takemiya is also a professor in the Comic Art course, and many manga-creators visit. https://www.kyoto-seika.ac.jp/eng/edu/manga/
07:51: He only cut a minute. 😉
08:00: No, they did NOT read the interview and the article. To come clean, I only got half way through the interview before I had to give the book to Chip, but I did re-read the introduction. And I read the whole thing back in the day. So I'm probably safe. 😉
10:15: Here's the info from the Fanta Website again, it is amazing.
"Moto Hagio has been reinventing shojo manga (Japanese comics marketed at 10-18 year-old girls) since 1969. Unconstrained by boundaries of genre, she has sculpted a career characterized by intellectual curiosity, psychological authenticity, and an aesthetic sense that has often been at odds with a shojo manga mainstream littered with Sailor Moon knockoffs and sub-Harlequin-romance clichés. Now, for the first time in English, we offer a Hagio primer, a selection of short stories spanning four decades of groundbreaking work — 1971-2007 — by an artist who is working at the peak of her creative powers."

– Fantagraphics
11:30: It's worth noting that VIZ did publish both They Were Eleven (incomplete) and A, A' back in the mid-90s, but they were long out of print by the time the shojo manga issue of TCJ came around in 2005, let alone by 2011 when A Drunken Dream… was published.
13:20: It's really interesting that David mentions he had a hard time getting this work until he got to the horror story. It isn't until the end of this episode that we really dig into the idea that these short stories span not only magazines, but genres, and decades. He really did think that the whole book was gonna be English Boarding School shenanigans, like pastoral country family secrets, sort of like the third story, Autumn Journey.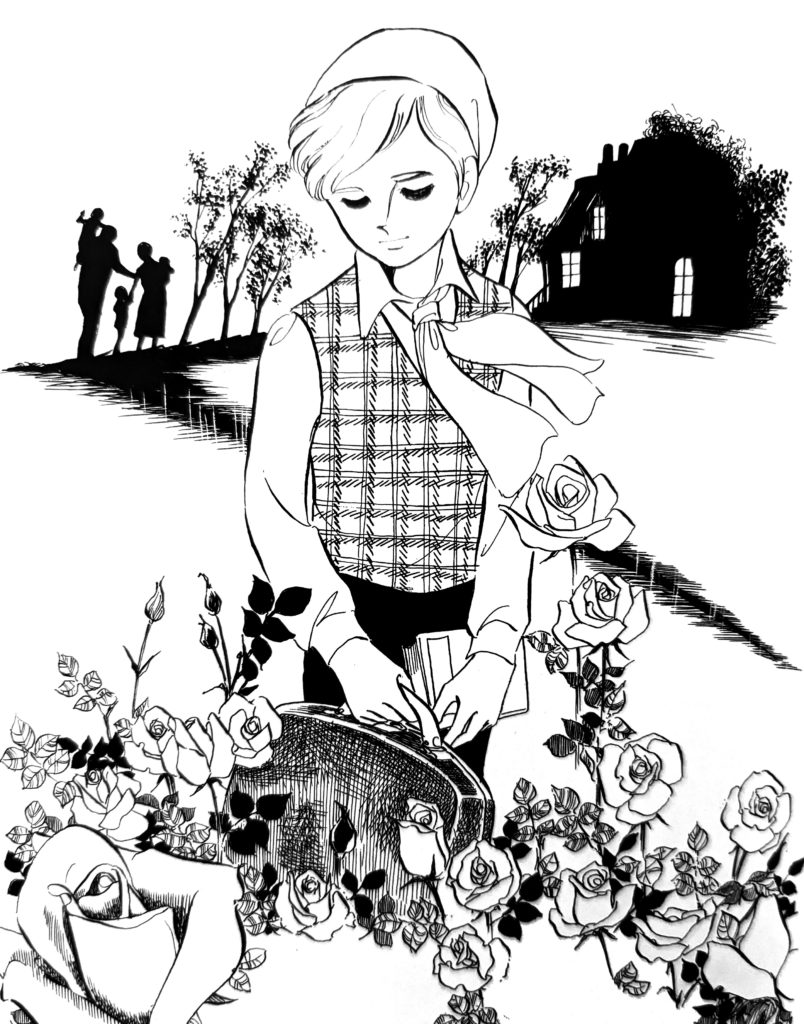 14:30: BIANCA!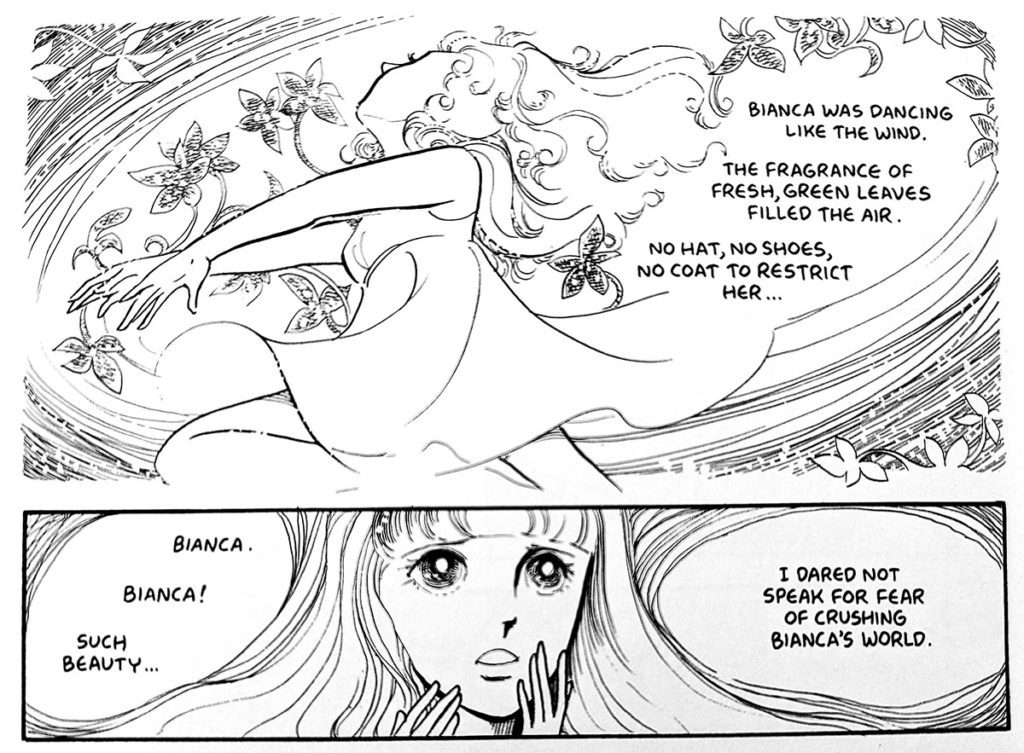 16:36 Chip mentions that the character designs for Girl on Porch with Puppy looks like Gahan Wilson designs. Here's a cartoon by Gahan Wilson: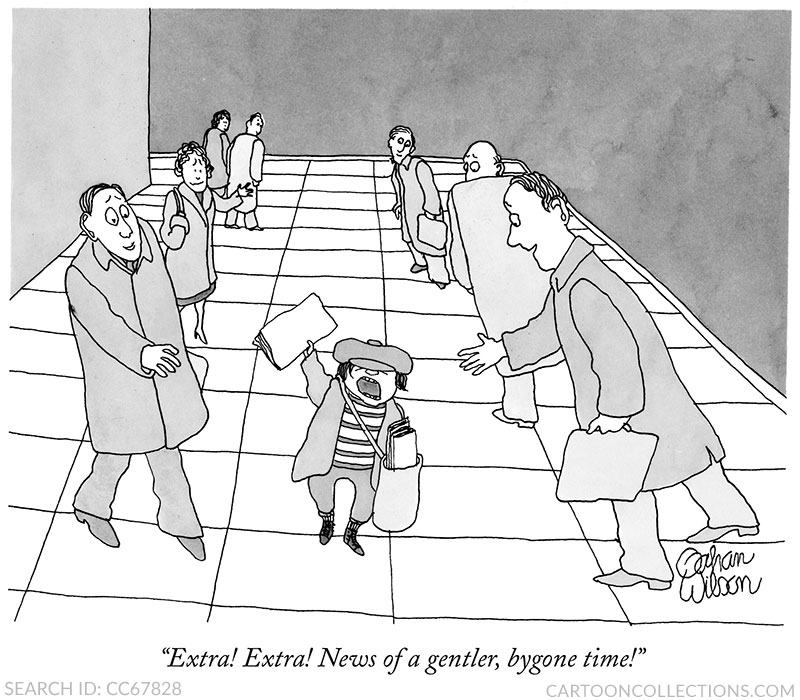 And here's a page from Girl on the Porch.
I can totally see it.
…and since we all got a chuckle out of it, here's the dog floating in the air at the end, which is hilarious.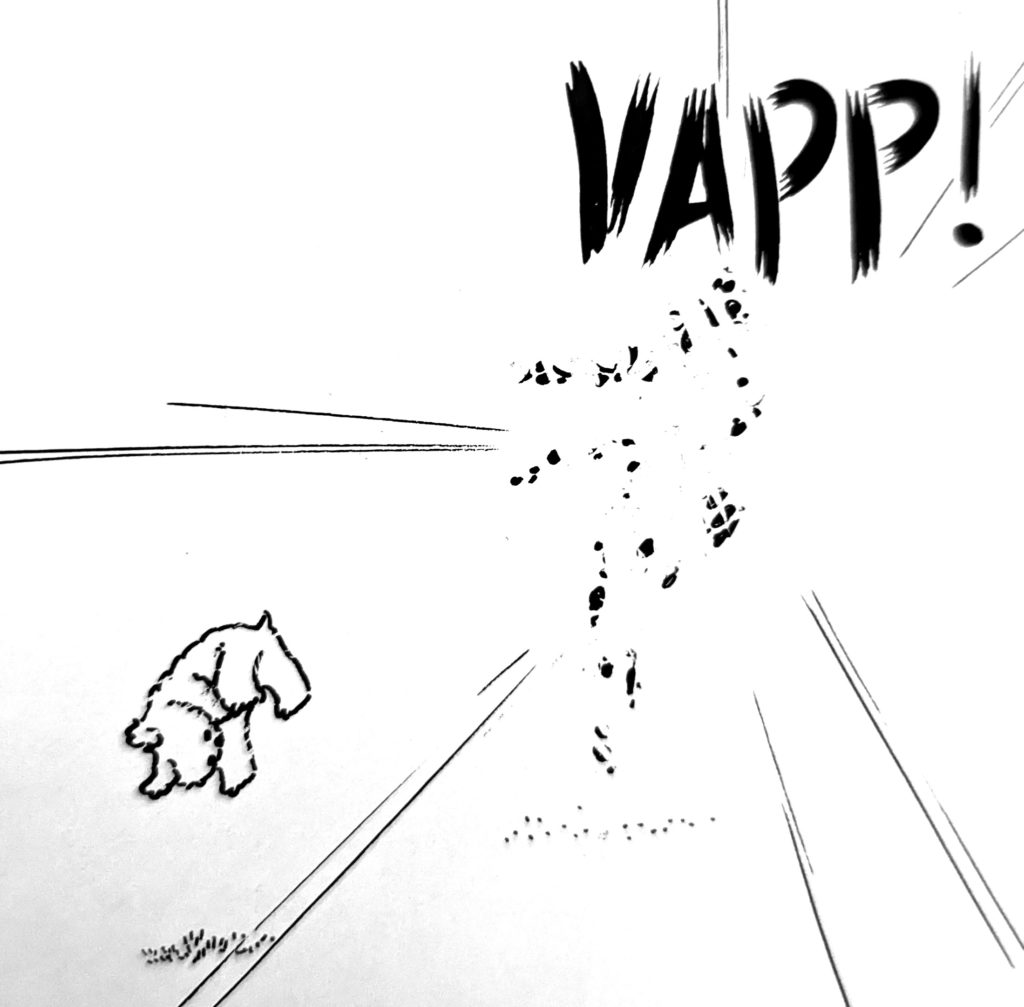 17:45: If there's one takeaway from this episode, it's that the story Iguana Girl is a masterpiece of storytelling, totally excellent as both a stand-alone piece and as a piece in this book. I think my whole tangent here is actually what I actually think, but Iguana Girl is still totally excellent.
Actually, I can't back this up because Google is failing me, but I'm about 80% sure that when this project was originally being discussed/announced, it was going to be called "Iguana Girl and Other Stories", but someone decided along the line that the alliteration of "A Drunken Dream" made a bit better copy. That's a very long time ago now, though, so I might be misremembering. Maybe Rachel Thorn remembers…?
21:24 You can really tell that I didn't have a copy of the book in front of me during this episode… -___-; "The Sci Fi one" to which I am referring is the titular short story, A Drunken Dream.
Over the next few minutes we talk about the sci-fi work of Hagio's contemporary Keiko Takemiya, To Terra, and the sci-fi work of Leiji Matsumoto. David comes back to it pretty specifically. So I wanted to show you what I was thinking of when I think of '70s and very early '80s sci-fi manga.
So here's a couple of pages from Moto Hagio's short-story, A Drunken Dream.
And here's a couple pages from Keiko Takemiya's To Terra.
[Deb:] To Terra was published by Vertical as 3-volume series in 2007. The print edition is out of print and a bit pricey, but is available as a digital release via online subscription service Manga Planet as Toward the Terra.
I think Deb does a good job of explaining what I was getting at, the time taken to show more emotional, quiet moments in this sort of manga. I absolutely don't think it's plagiarism or anything similar (we get into that later). Leiji Matsumoto is really good at that too.
26:30: Any excuse to pop this in. I think this is the third time.
27:30: Here Deb puts out a recommendation for Otherworld Barbara. It's a dense read, and the many twists that the story contains are not always easy to understand. I think I read the first chapter one time and put it on my "gotta get that one day" list, but I was waiting until I got through Poe Clan. Perhaps that will have to go first…? Both volumes (the complete series!) of Otherworld Barbara are in print and available from Fantagraphics. Hagio's other sci-fi work, Marginal, remains untranslated.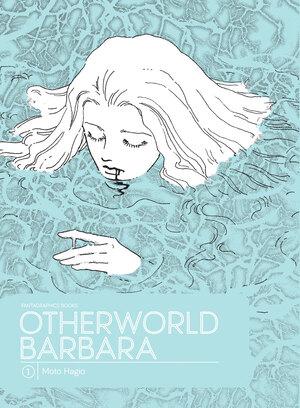 28:25: Sometimes you can let a huge idea just be a short story.
28:45: No, he doesn't.
29:20: So yeah, Moto Hagio and Keiko Takemiya apparently do NOT get along. It's funny, in the interview that's included in A Drunken Dream, Hagio wavers between neutral and complimentary of Takemiya, but it's never warm. But they were friends, and Hagio worked for Takemiya as an assistant at the beginning of her career.
The memoir that Deb is mentioning that Hagio released was so juicy that Anime News Network actually wrote about its release! https://www.animenewsnetwork.com/interest/2021-05-18/moto-hagio-publishes-memoir-addressing-her-feud-with-keiko-takemiya/.172887
I could just rephrase that article, but like, give ANN a click, they're doing good work.
I will say that it's interesting that in that memoir, Hagio "Downplays her role in the establishment of the shonen-ai genre" (which became yaoi and BL/Boy's Love). Even in the interview between her and Thorn in A Drunken Dream, she's pretty clear that the two-boys-in-love thing was way more Takemiya's bag, and the aesthetic of real gay life was not to her taste. I don't necessarily think this is offensive or homophobic or anything like that, maybe just trying to express some clarity and a desire to separate herself from someone she… does not care for. That said, expressing that you're not into two real dudes fucking, but you're into this light aesthetic emotional situation with two gentle young men finding each other… is actually right at the core of BL Manga. Sorry, Hagio-sensei, you're on the hook for a pretty big part of that.
Lol.
30:18 Page 111 – Does this look like a drawing by Ai Yazawa from Paradise Kiss to you? From Hanshin. I think so, I think it's very clear that Yazawa-sensei has read the classics.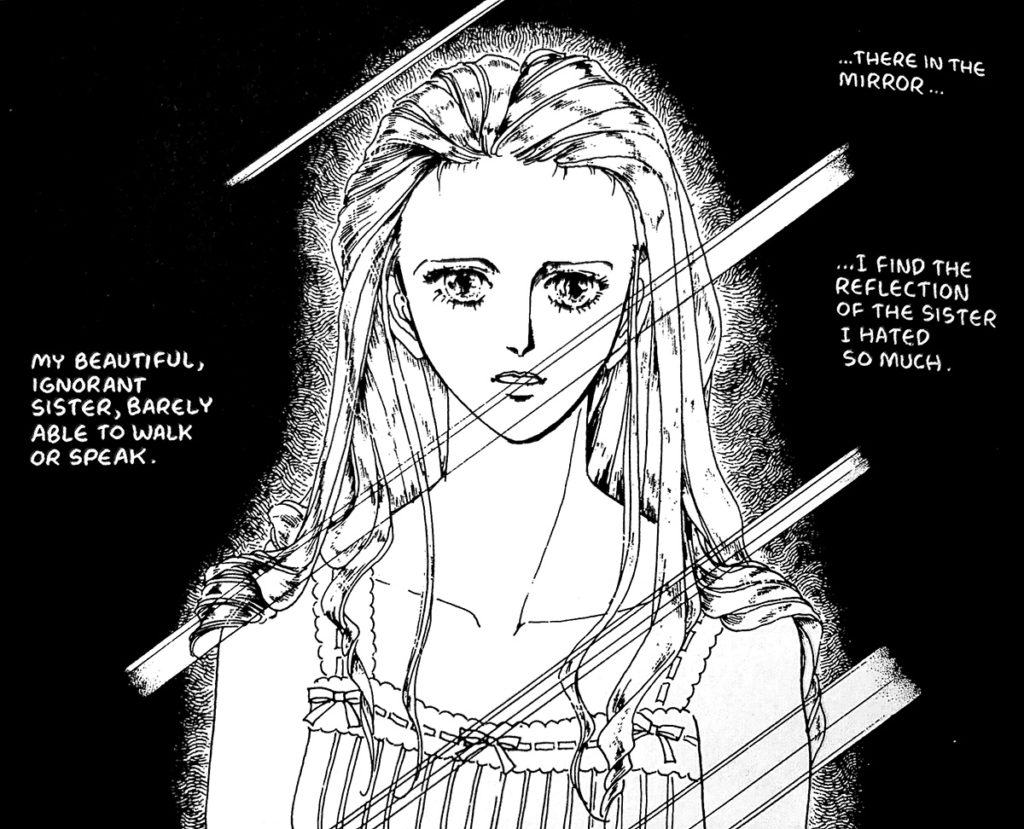 33:26 Page 107, the hallway scene is poorly drawn. Chip's right, the perspective is… not good. But I think we all agree this is one of the book's strongest stories.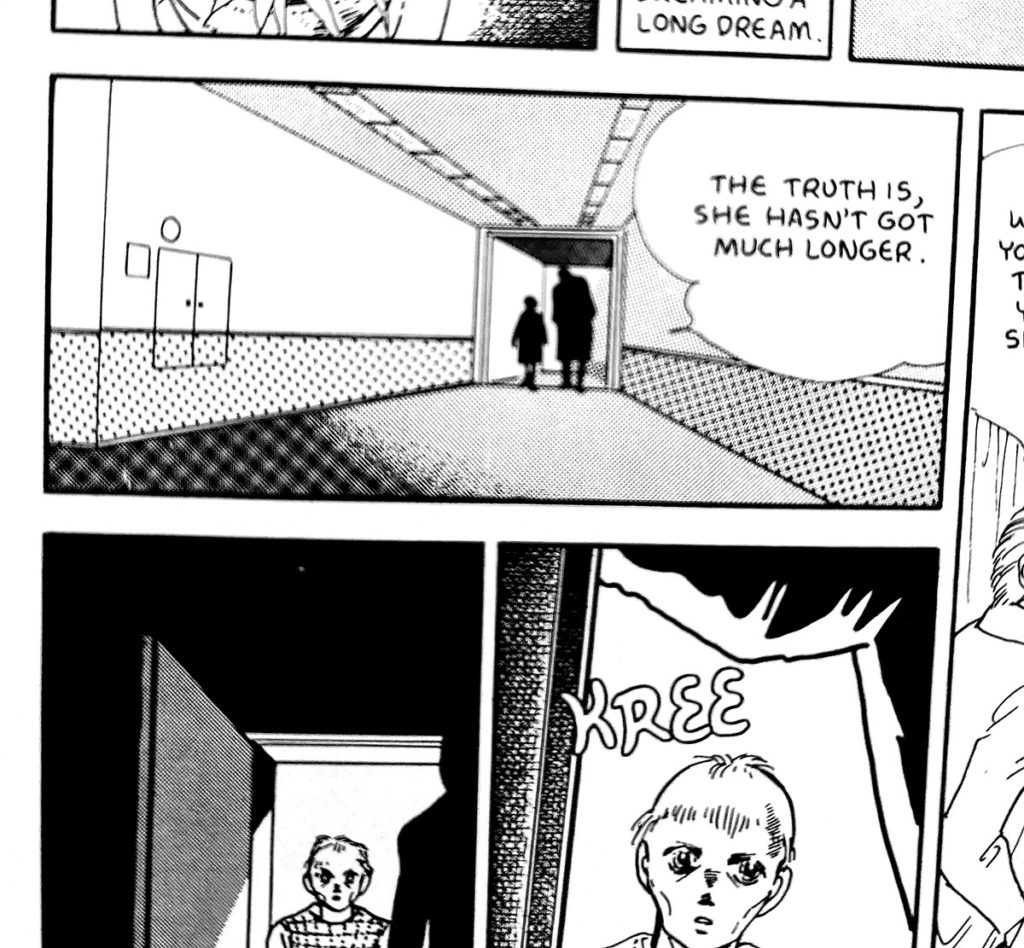 34:15 So, actually, as mentioned above these stories weren't all drawn in the same year. The list of copyrights in the physical volume A Drunken Dream… refers to the most recent copyright date, but the original publication dates are the ones listed in the index above.
38:25 Hagio's difficult relationship with her mother is on full display in the interview contained within this book. It's pretty wild.
38:50 Yeah, the Twilight Zone one we cited earlier in the episode, ran in COM Magazine,
Let's talk about COM.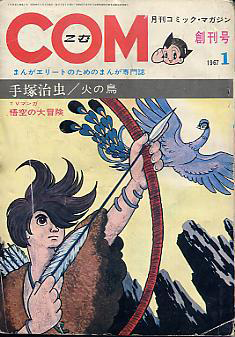 So, as mentioned COM magazine was founded in 1967 as a response to Garo magazine, as a space for Tezuka and other artists to try their hand at gekiga manga. There's almost nothing written on COM in English, perhaps because and the magazine was not received well at the time by the fandom of Garo, and the scholars that picked up the torch seem to be much more interested in the vision of gekiga/alternative manga presented by Garo, rather than the firmly 'establishment' work of Tezuka and co. It also died a pretty quick death, stopping publication in 1971 when the parent company went bankrupt (The '70s were rough for Tezuka — you can read more in The Osamu Tezuka Story, published by Stonebridge Press).
It's interesting because in addition to Tezuka, the stand-out work is by-and-large considered Shotaro Ishinomori's series Jun: Shotaro's Fantasy World, a poetic manga that ruminates on the 'big questions' of existence. It's a beautiful work, and there's at least one volume that's completely wordless, and that's absolutely worth tracking down through imports if you can.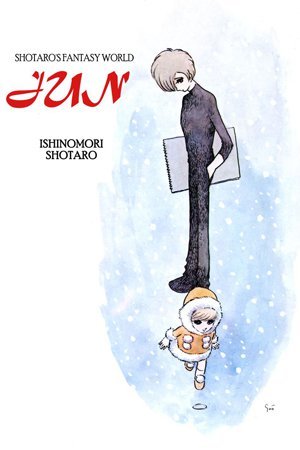 Other artists who were serialized or did short stories in COM, in addition to Hagio, Tezuka, and Ishinomori, included Fujio Akatsuka (Osomatsu-kun), Fujio F. Fujio (Doraemon), Leiji Matsumoto (Galaxy Express 999), and even the great animation director Osamu Dezaki. It's funny though, even going through Japanese Wikipedia, their works for COM are almost never listed as 'major works'. Perhaps this really wasn't a very good magazine…
I will say though, that the list of young artists who got their start in COM, or got a very early break in their career, is an all-star list. Mitsuru Adachi (Cross Game), Keiko Takemiya (To Terra), Hideshi Hino (Hino Horror), amongst many others. Pretty cool.
Moreover, and this is wild I didn't know this, but COM magazine's "Reader's Corner" section, which was called "Gura Kon", was a pre-internet place where fans and aspiring manga artists could write in and talk to one another, and organize. When COM shut down in 1971, there was a desire for "Gura Kon' to continue in a new format, and that new format became an organizing committee and a doujinshi/fan comics event, called "Comiket Market", in 1975. Comic Market, or Comiket, continues to this day, and is now the largest comics event in the world.
Wow, that got off-topic. Here's that statue at the Ishinomori Museum, where Ishinomori's character Jun is drawing a portrait of his creator.
42:00: Ryan Holmberg, the foremost expert in English on Garo magazine can be found online at https://mangaberg.com/.
42:29 Obviously Sanpei Shirato and Legend of Kamui in Garo are kind of the exception that proves the rule to "starting as a response to mainstream comics," imo. Shirato had a whole studio making Kamui by the end, and moreso when it relaunched at Shogakukan in the '80s. It becomes very clear, particularly as the magazine goes on, that many of the creators working in Garo are not necessarily 'professional' comic creators. Mr. Tatsumi told me once that he respected Garo, but he could never work for them because they didn't really pay–many of his shorts ran in Japanese Playboy magazine and other venues. I know Ryan did a booklet-length essay on the first 10 years of Garo, I own that and it was a good read. I'd love to see something on the last 10 years, one day, because I've got a bunch of those and they are pretty wild.
[Deb:] Speaking of Sanpei Shirato — both he and his brother Tetsuji Okamoto (who was a creative collaborator on Kamui) died recently, within weeks of each other. You can read more on this at Anime News Network: https://www.animenewsnetwork.com/news/2021-10-26/manga-creator-brothers-sanpei-shirato-tetsuji-okamoto-pass-away-of-pneumonia-4-days-apart/.178839. This happened, of course, after we recorded this episode.
45:50 There really are some very cute drawings in Iguana Girl.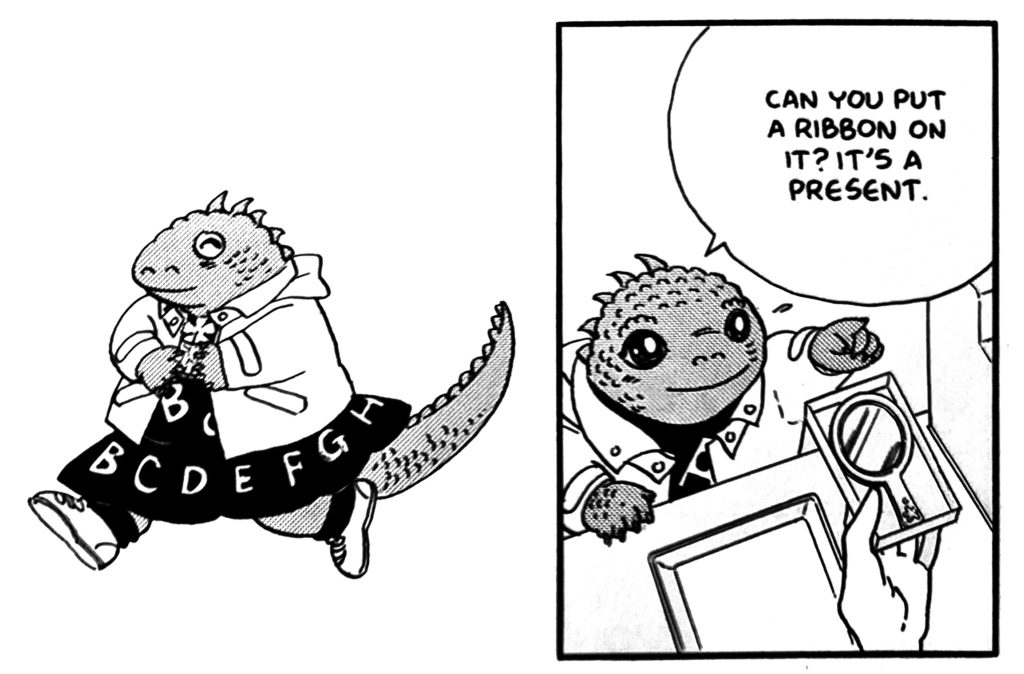 48:40 Here is the cute bull boy that Iguana Girl falls in love with: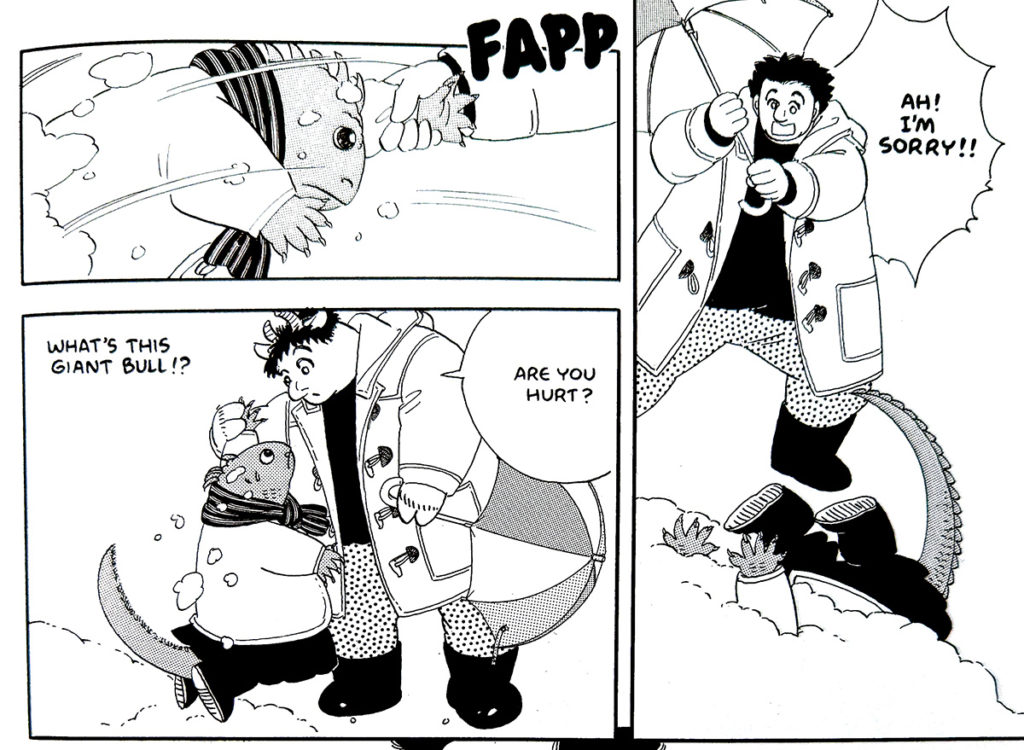 52:05 As mentioned above, Angel Mimic was published in 1984 in the shoujo manga magazine Petit Flower, published by Shogakukan. While it is technically a shojo manga, it ran some REALLY heavy, adult stories including Takemiya's Song of Wind and Trees and Hagio's A Cruel God Reigns. It's interesting that when Petit Flower magazine was cancelled in 2002, it was relaunched as the josei manga magazine Flowers. While josei manga magazines had been around since 1980, the genre didn't really explode in popularity until the end of that decade. I'd imagine that there were quite a few 'older shojo' magazines (which we've encountered on this podcast before, during our review of Yakuza Lover) making work like this. And seeing as its set in University (rather than high school or younger), it makes for an interesting read in the context of other shojo work!
And yeah, the fashion in Angel Mimic is a thing. Draped in Shawls!
And that's what we had to say about A Drunken Dream and Other Stories…!
1:06:36 THE BREAK!
So this week we're just picking books, no Q&A, but we're doing some themed picks! We're digging into the history of 'classic' manga with our next round of picks, since A Drunken Dream went so well. So here are our classic manga reads that we'll be getting around to in December.
Just to torture Chip, all three of these titles are print-only, no digital available. Lol.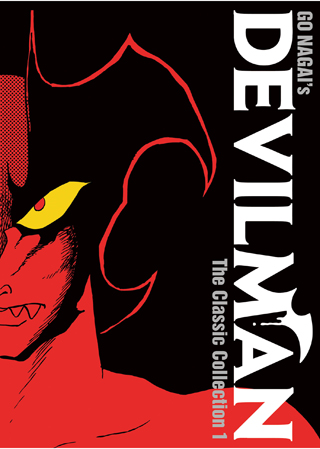 David picks Go Nagai's Devilman Classic Collection Volume 1. It's the story that was adapted into the hit anime Devilman Crybaby on Netflix. Apparently we will be able to tell whether we like it within 8 pages… and if we don't, it's 680 pages so it's gonna be a tough fucking read. No digital edition available, but it's in print from Seven Seas.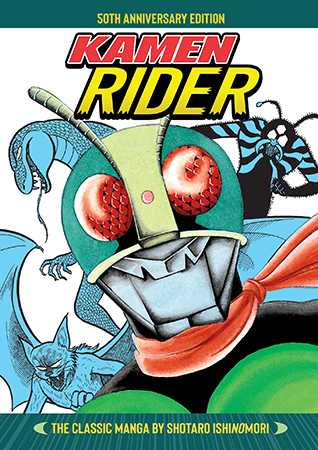 Deb picks Shotaro Ishinomori's Kamen Rider: The Classic Manga Collection, also from Seven Seas. A massive tome of 1970s superhero action, from "The Jack Kirby of Japan!" Or maybe the Ditko without the objectivism? Either way, we have a history with Shotaro Ishinomori, so the pictures in the show notes for this episode are gonna be good.
Finally, Christopher picks Hayao Miyazaki's Nausicaa of the Valley of the Wind Volume 1, stretching the definition of classic manga. Available as a 7 volume paperback series, or as an all-in-one edition slipcased hardcover 2-volume set, it's a heck of a nice-looking book either way. But will Chip actually like it? Stay tuned!
So that means that our upcoming episodes will look like this:
November 23: Raw Hero Vol 1, by Akira Hiromoto. Published by Yen Press. 
November 30: Look Back, by Tatsuki Fujimoto. Published by VIZ
December 7: Vinland Saga vol. 1, by Makoto Yukimura. Published by Kodansha
December 14: Golden Kamuy Vol 1, by Satoru Noda. Published by Viz
December 21: Wotakoi: Love is Hard for Otaku Vol 1, by Fujita. Published by Kodansha
December 28: Gundam The Origin Vol 1, Published by Vertical Inc./Kodansha
January 4: Devilman Classic Collection Vol 1, by GO Nagai. Published by Seven Seas
January 11: Nausicaa of the Valley of the Wind Vol 1, by Hayao Miyazaki. Published by VIZ Media
January 18: Kamen Rider Vol 1, by Shotaro Ishinomori. Published by Seven Seas
And that's it for this week's episode! Thanks again for listening!
Find a comic store near you at comicshoplocator.com, or check your local library for print and digital lending options for manga!
Check out Mangasplaining theme song composer D.A.D.S. on Spotify.
See you next time. Sorry this was so late. -__-;