Episode 1: Akira Vol 1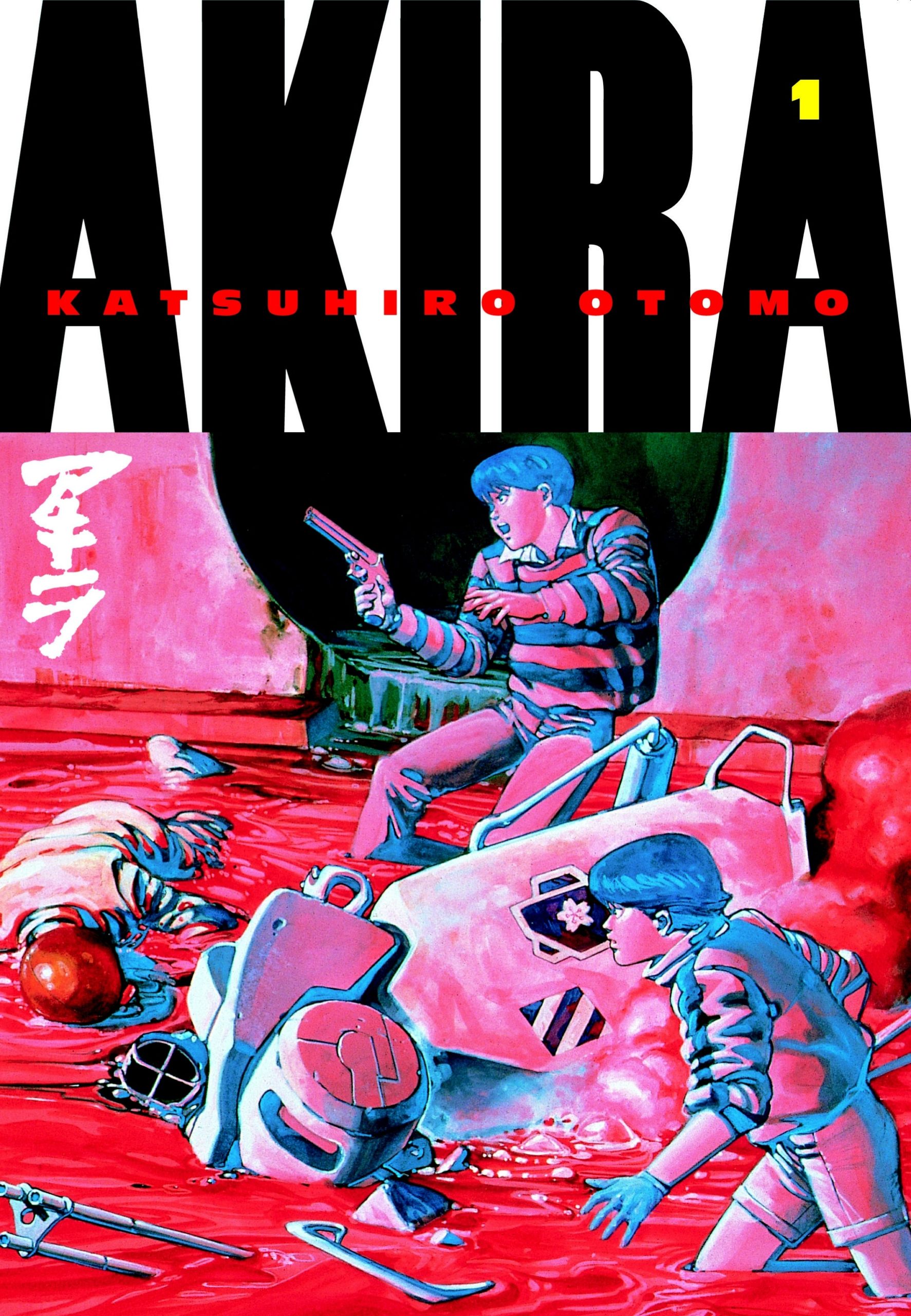 It's the first episode of Mangasplaining, the podcast where we make Chip Zdarsky Read Great Manga to see what he thinks! Featuring Chip, Deb Aoki, David Brothers, and this episode's host Christopher Butcher. So what did Chip think of the legendary manga classic AKIRA? Listen to find out!
Powered by RedCircle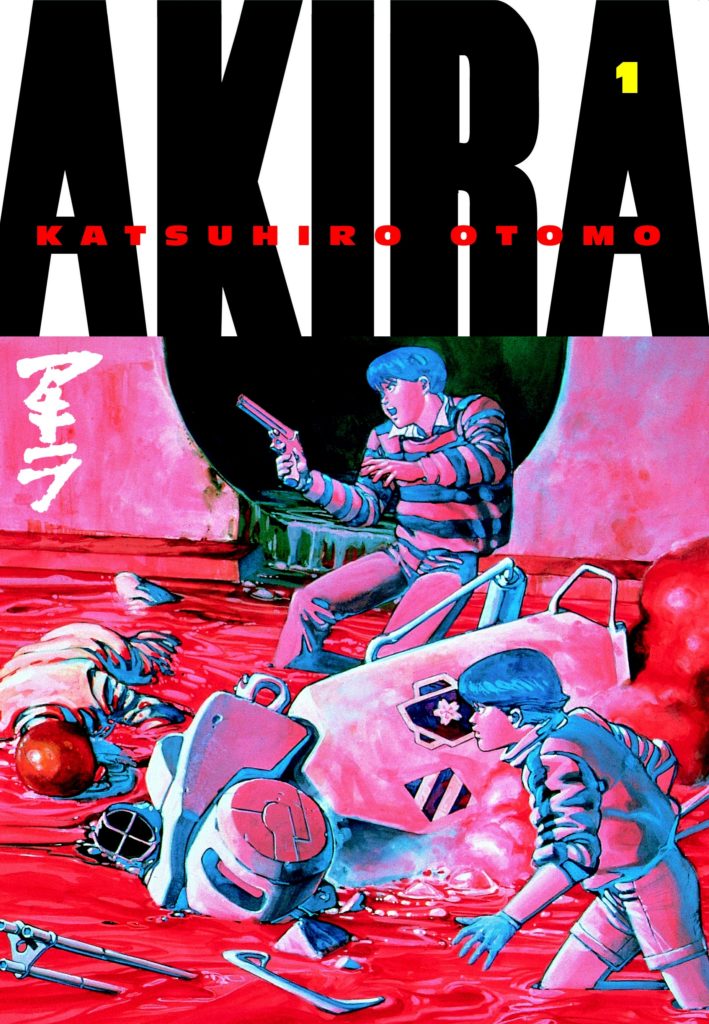 Mangasplaining Episode 1:
AKIRA Volume 1, by Katsuhiro Otomo
Additional Staff: Makoto Shiosaki, Yasumitsu Suetake
Dark Horse/Kodansha Comics Softcover Edition:
Translated by Yoko Umezawa, Jo Duffy, and Dark Horse Comics
Lettering by David Schmit and Éditions Glénat
Kodansha Hardcover Edition:
Translated by Stephen Paul, Edited by Haruko Hashimoto
Lettering by Evan Hayden
Just as this episode began recording, it was announced that Otomo's catalogue would be re-edited and re-released worldwide beginning in 2021. Kodansha has put together a temporary website with this announcement. http://otomo-complete.com/
0:49 The Instagram Christopher mentions is http://www.instagram.com/japanhighlow.
1:10 You can find Alan Davis' Excalibur on Marvel Unlimited, https://www.marvel.com/unlimited.
2:10 This is Episode #1! The last episode was #0, which was chosen in honour of the ridiculous numbering policies of superhero comics. Watch out as we jump to Episode #25 in a few weeks. 😉
02:41 We get right into it by discussing AKIRA, and the publication history of the book in Japan and North America. All this information was compiled through a bunch of internet research, but specifically we'd like to shout out the following sites for the help:
https://exploringakira.wordpress.com/
http://chronotomo.aaandnn.com/
https://en.wikipedia.org/wiki/Akira_(manga)
Kodansha website interview with Katsuhiro Otomo: https://kodanshacomics.com/2019/01/09/10-years-kodansha-comics-akira/
4:10 For more on flipped versus unflipped manga, and AKIRA in particular, check out this (very long) article: https://comicsgrid.com/articles/10.16995/cg.59/
6:45 Hey, he liked it! Hooray!
7:50 Kaneda's Black Leather Jacket DOES look pretty cool: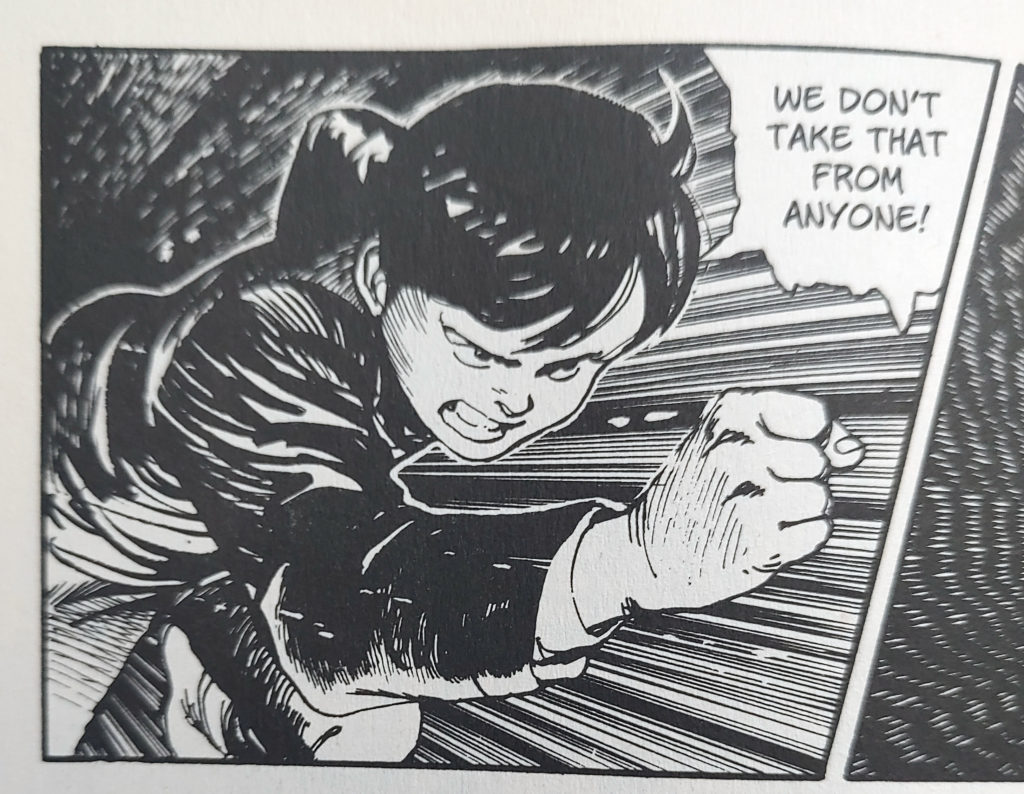 10:00 The gym teacher sequence is hilarious.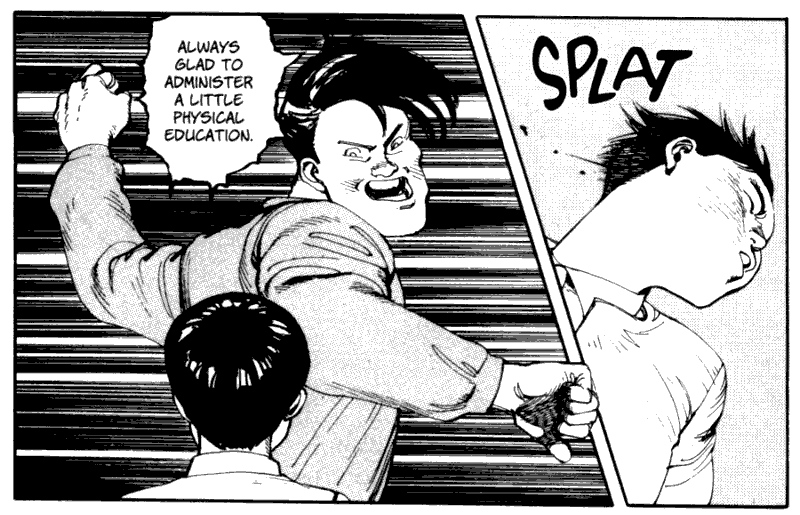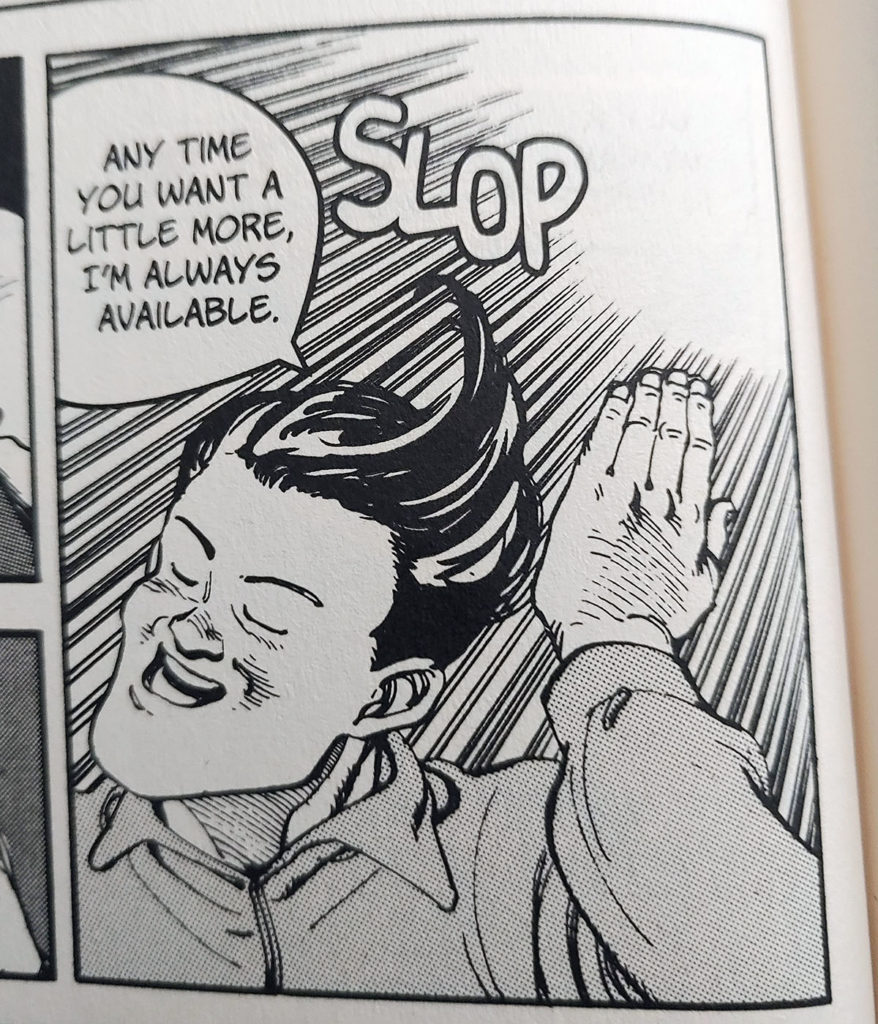 There's also some of Kaneda's expressions: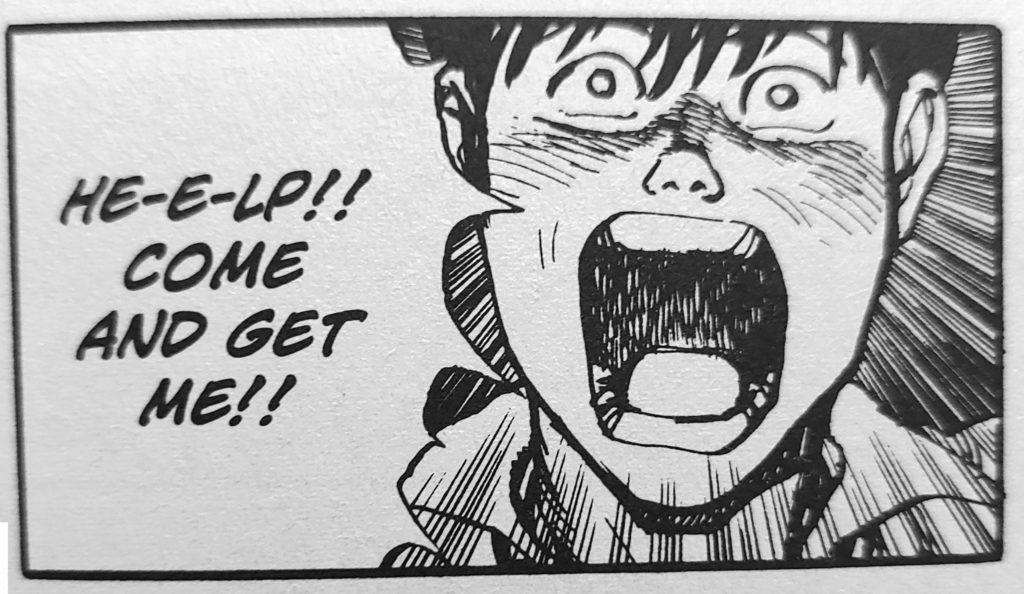 12:40 Sci-fi superheroes?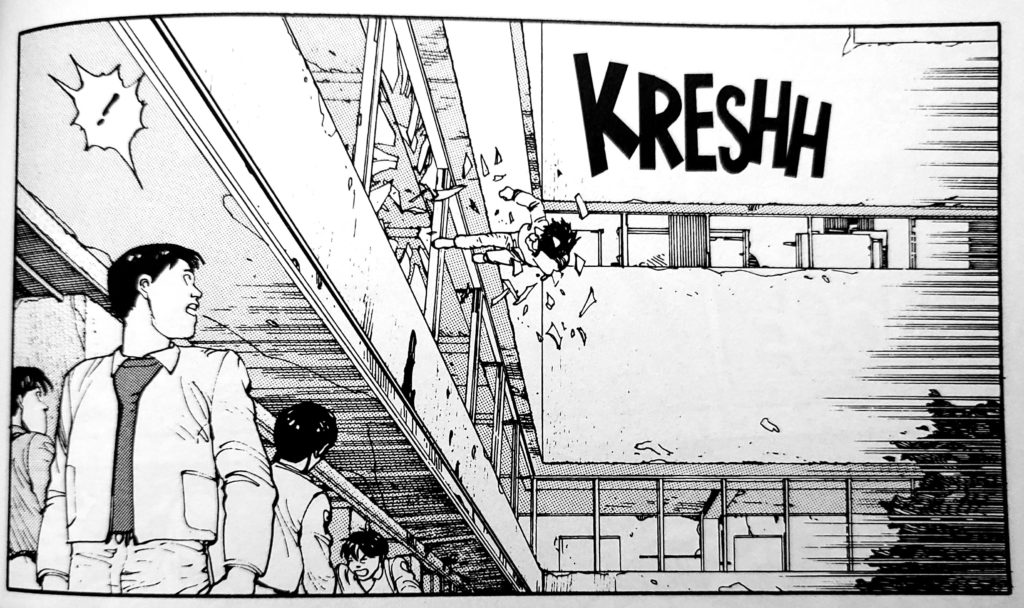 13:55 Motorcycle on the clown guy's face: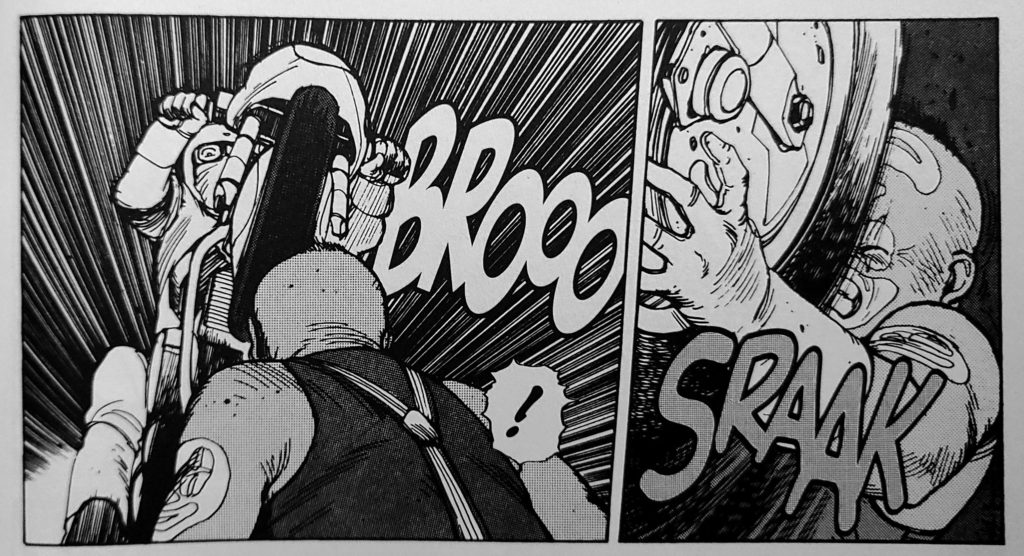 14:40 The Japanese text behind Kaneda versus the English text in the two different editions.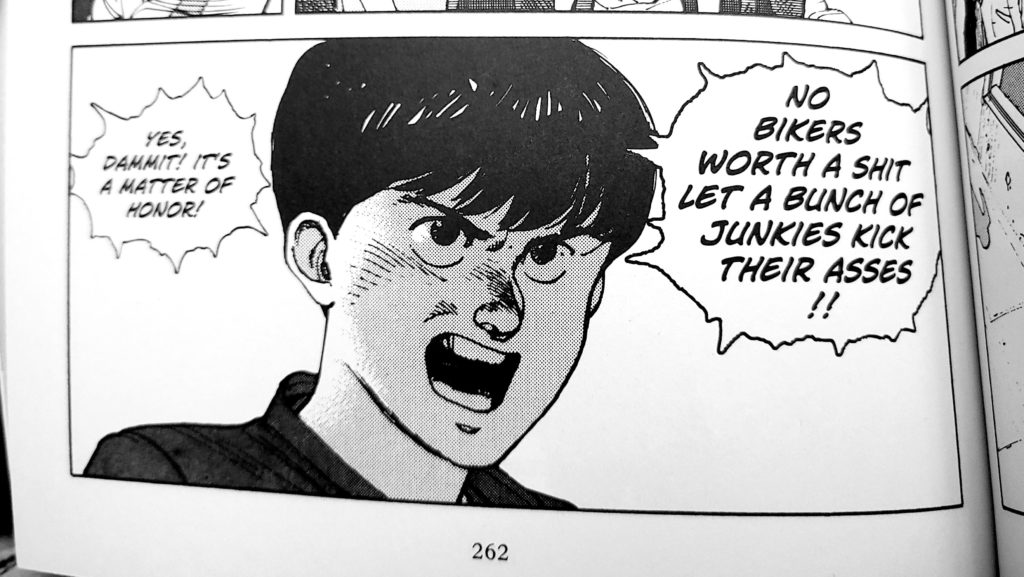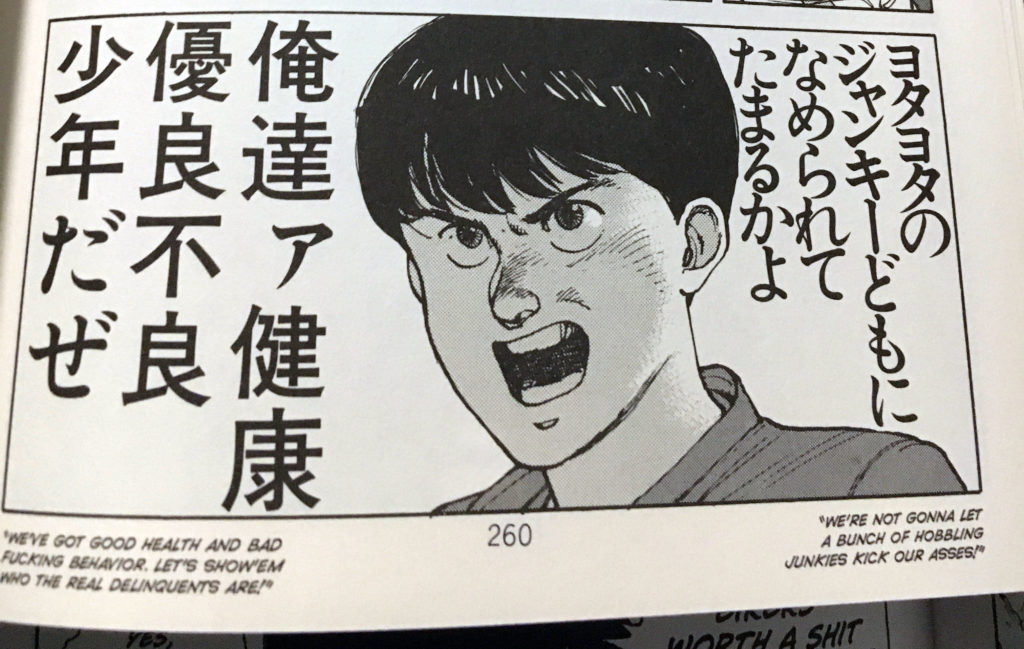 17:20 An example of Yen Press' lettering style, with the original Japanese sound effects included, and then glossed in "romanji" (the English-literal-translation of the sound) and then translated into English.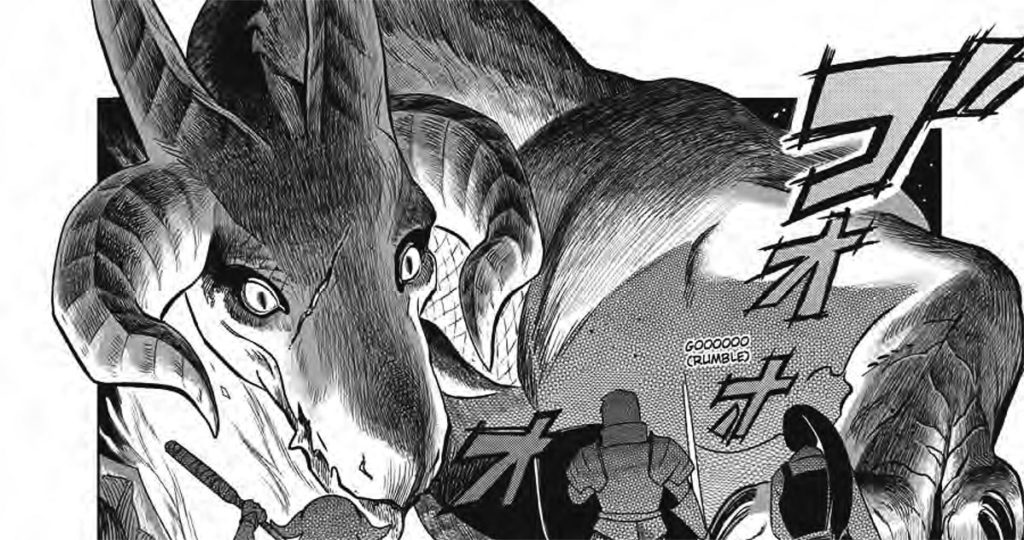 18:30 Deb references Umma's Table by Yeon-Sik Hong, published by Drawn & Quarterly.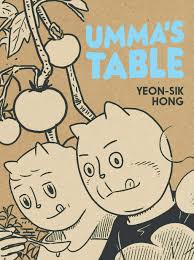 21:30 The last page of the original first chapter, as mentioned, is shown below. Another shout-out to the "Exploring AKIRA" for helping us figure this out! Ref: https://exploringakira.wordpress.com/2019/02/21/understanding-the-serialization-of-akira/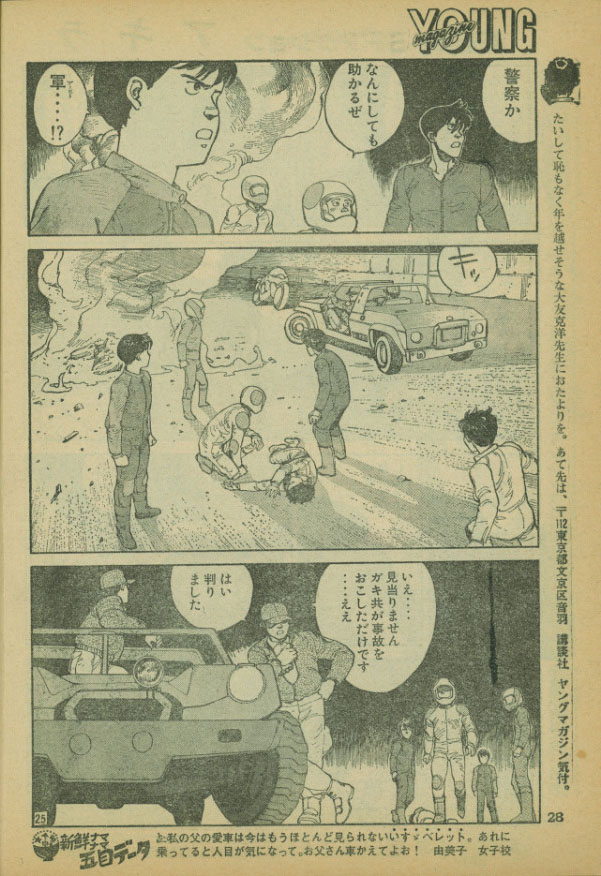 29:00 While those AKIRA colour guides were available for sale at one point, it looks like they are now completely sold out. Sorry!
30:00 Skull-face Bookseller Honda-san by Honda* is an amazingly hilarious short manga series, by Honda, published by Yen Press.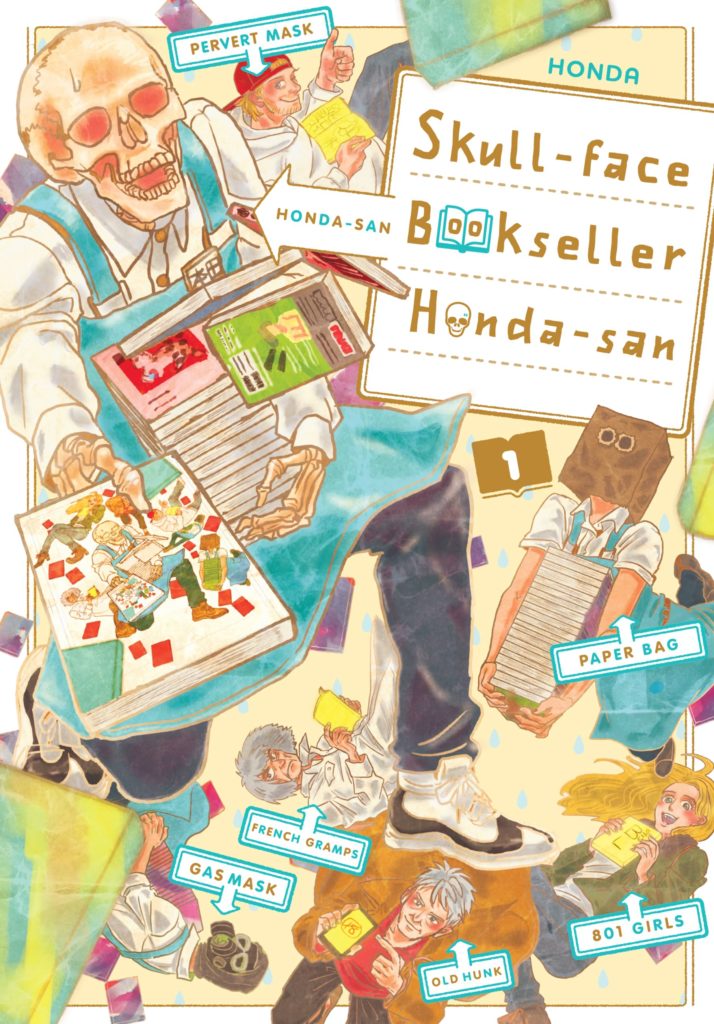 33:00 Here's that article on comics colourist Matt Hollingsworth: https://nypost.com/2013/06/19/matt-hollingsworth-the-hawkeye-colorist-whos-a-cut-above/
39:00 The AKIRA soundtrack is the G.O.A.T. of anime soundtracks. Officially titled "AKIRA: Original Soundtrack (Symphonic Suite AKIRA), composed and conducted by Shoji Yamashiro and performed by the collective Geinoh Yamashirogumi. This epic soundtrack has contributed to making AKIRA a contemporary anime icon, and the movie's animation and soundtrack are indivisible. It's not on Spotify, but weirdly it is on YouTube, seemingly legally. YouTube link: https://youtu.be/HB6Ch_VAfIk
43:25: Deb mentions Kaoru Mori, author of A Bride's Story and Emma, both available from Yen Press.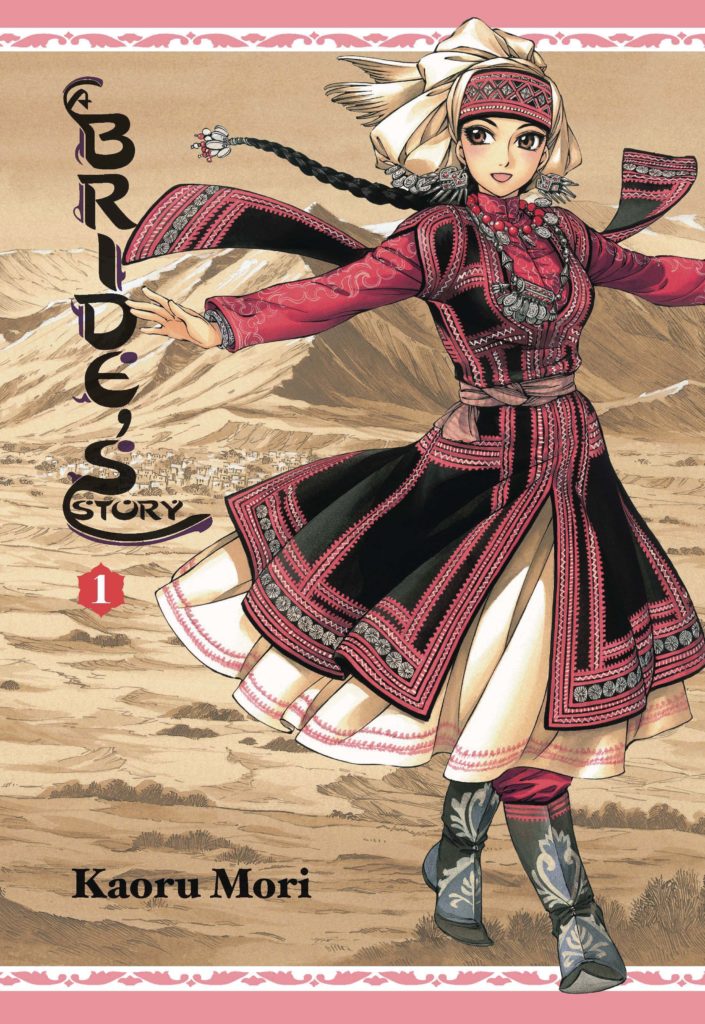 43:55 The scene of Tetsuo riding the bike with no hands _is_ boss.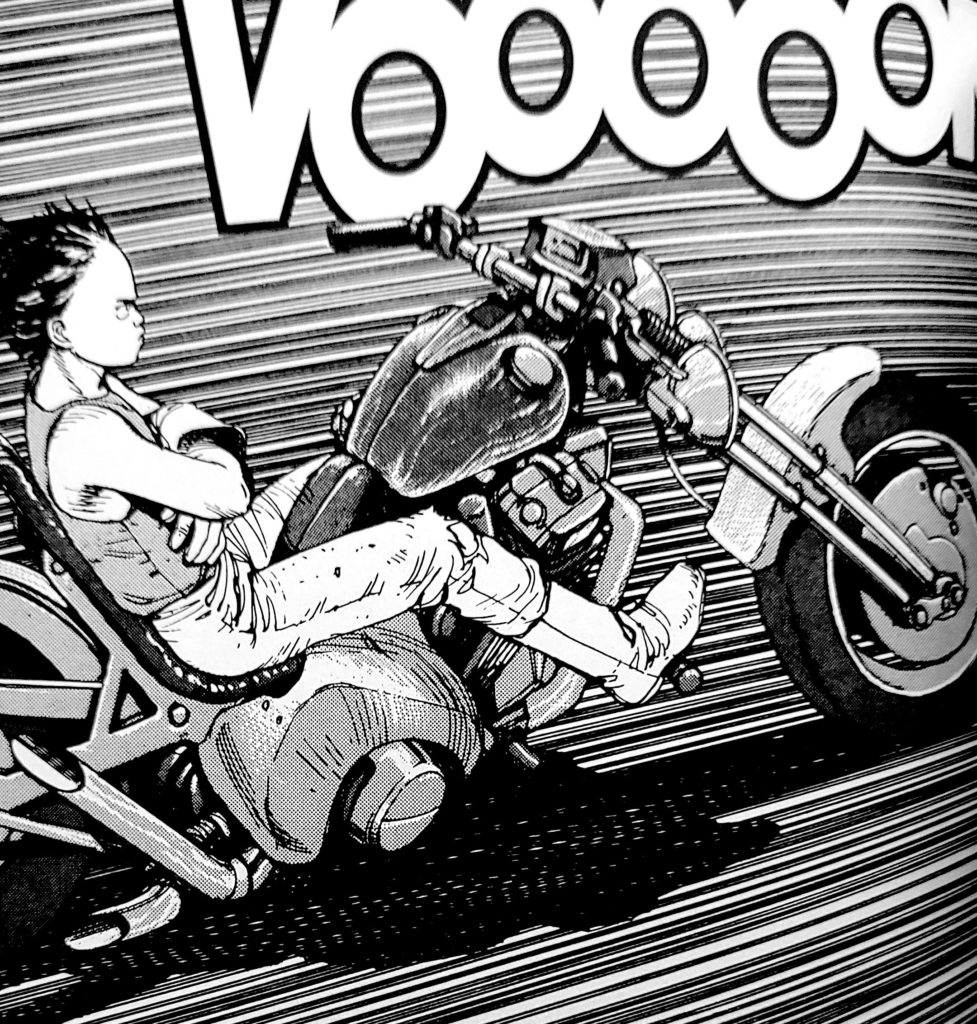 44:30 The BARTKIRA Project: http://www.bartkira.com/
46:00 That's a great guitar opening, 20th Century Boys, by T.Rex: https://www.youtube.com/watch?v=t2fyB6ctDi0
Christopher also references 20th Century Boys, the manga by Naoki Urasawa, published by VIZ Media.
Christopher then mentions Ping Pong by Taiyo Matsumoto, also published by VIZ. He also mentions TEKKONKINKREET and GoGo Monster and Blue Spring in the next few minutes as well. Christopher really likes Taiyo Matsumoto.
47:17 Art by Taiyo Matsumoto referencing AKIRA: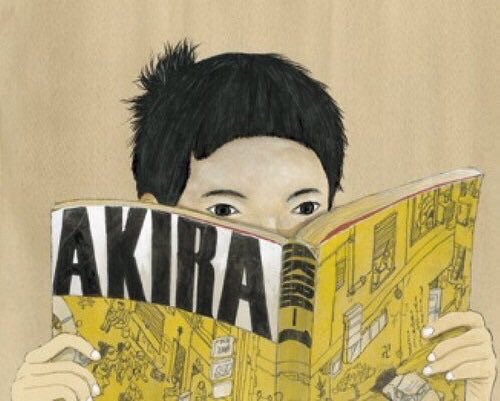 51:00 The kiss sound effect is 'pon' which is sort of like the Japanese "mwa."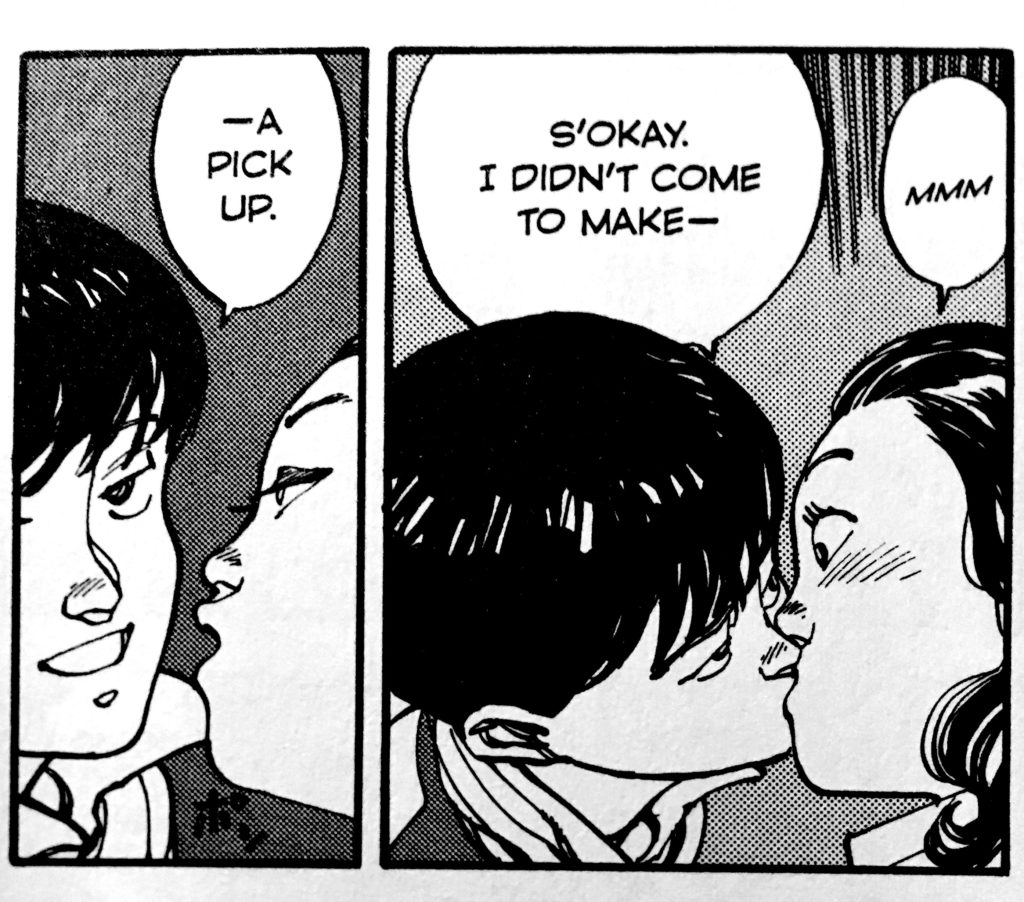 51:20 Deb is referencing Stan Lee and Hiroyuki Takei's ULTIMO, now out of print. Stan Lee co-created much of the Marvel Universe. Hiroyuki Takei is the creator of Shaman King.
54:15 Deb and David both mention some of the great original sound effects in AKIRA, now available in the hardcover edition (and the original Japanese editions of course).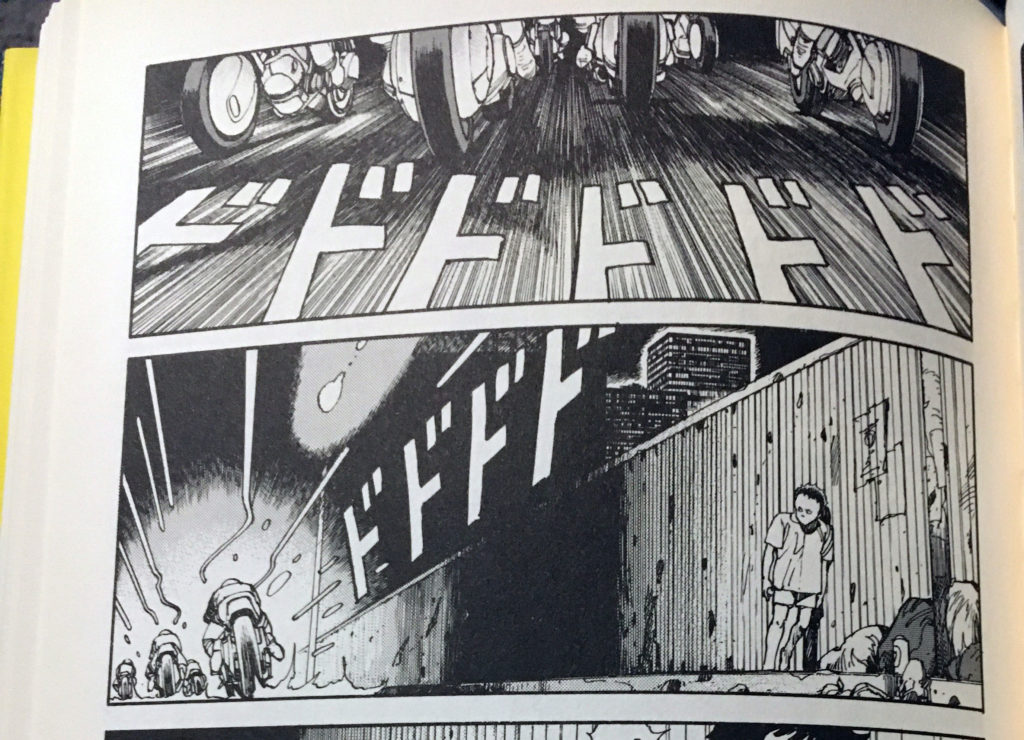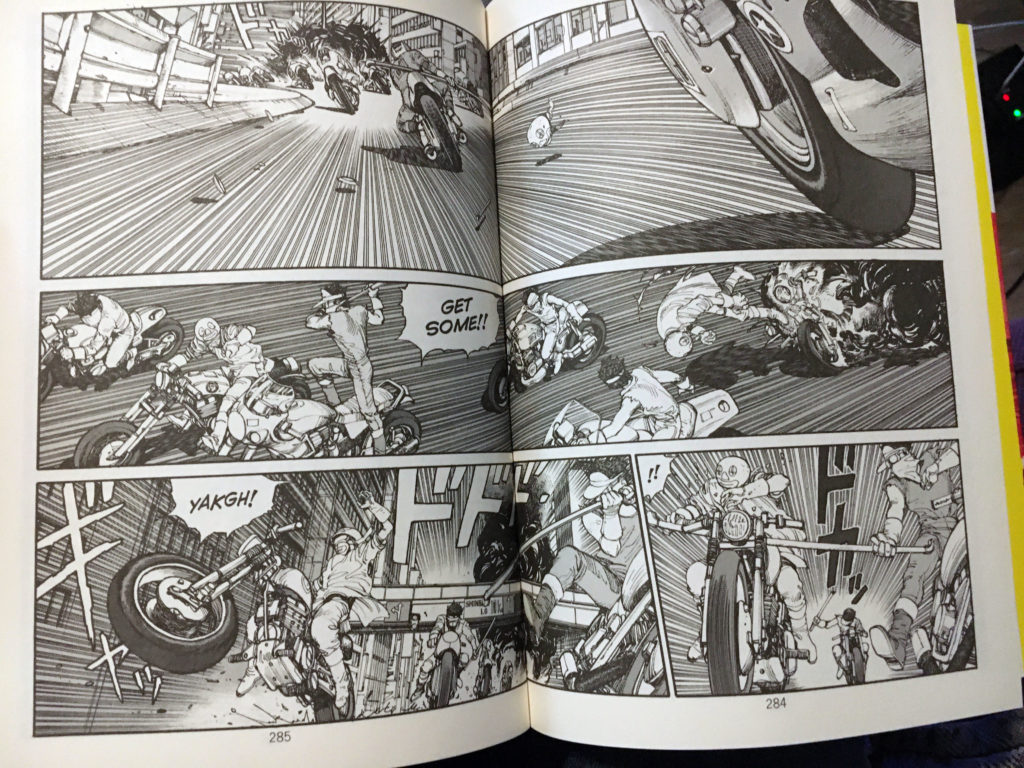 56:40 Newspaper article with a photo of a woman that we reference.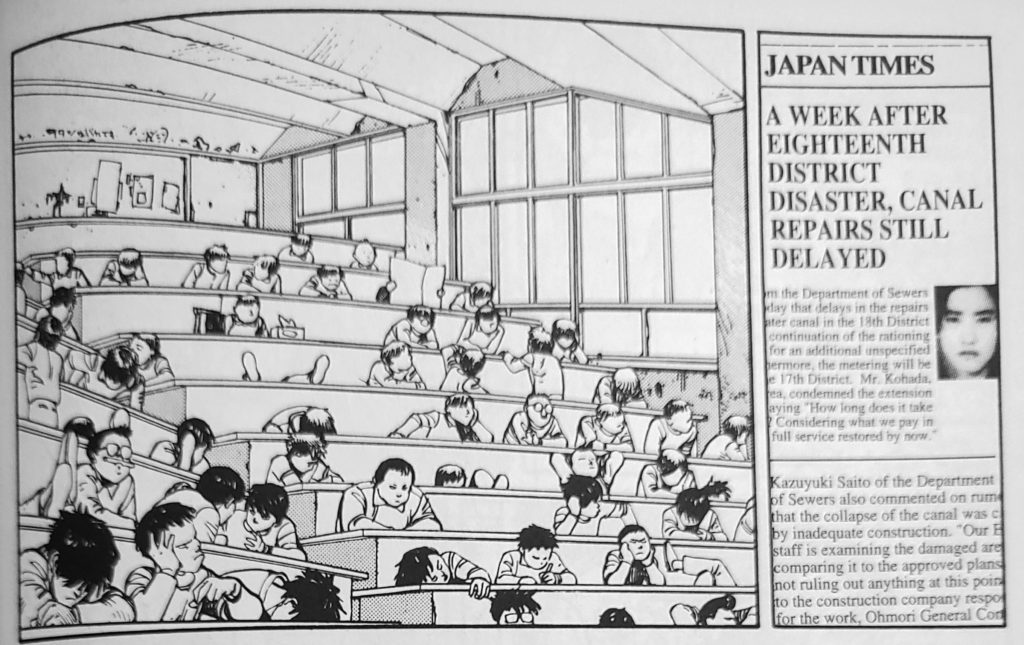 Sadly I couldn't find this image on the cover of any issue of YOUNG though the model does look familiar. It might've been from an interior photo instead. Still, her look is the exact 'look' of those cover idols…!
58:00 Quick reference: 'Tankobon' refers to the collected edition. It's often translated as "trade paperback", in the style that American comic books are collected into book format.
58:20 That website is Exploring AKIRA, and you can see the ORIGINAL pages from the first chapter of AKIRA, including the colour pages, at this address: https://exploringakira.wordpress.com/2019/02/21/understanding-the-serialization-of-akira/
59:30 Here's today's website for YOUNG Magazine. Sometimes there are dudes on the cover now, not just cute idol girls. 😉  https://magazine.yanmaga.jp/ym/
1:00:00 A whole digression on Shonen Jump in the mid-90s. As a quick note, this was the era that Christopher was talking about, around 96/97, not 94/95. His favourite serial in the series was Hoshin Engi, but Yu-Gi-Oh also was running at the time. https://comicvine.gamespot.com/weekly-shonen-jump-1418-no-43-1996/4000-514816/
1:01:45 Here David mentions the music video for Stronger, by Kanye West, featuring Daft Punk. Thanks to the magic of HTML we can embed it below!
1:06:00 Todd McFarlane is the creator of Spawn, and rose to fame for his work on the Spider-Man character for Marvel Comics.
1:10:36 THE BREAK
1:12:00 We'll link to all 3 books that are 'official' picks at the end of this entry.
1:13:50 Deb also mentions Rumiko Takahashi's other series' Ranma ½ and Urusei Yatsura here. Both classic reads, published by VIZ Media.
1:15:00 Christopher mentions What Did You Eat Yesterday? By Fumi Yoshinaga, published by Vertical Inc./ Kodansha.
1:18:00 This week's shout-outs!
David recommends the Netflix live-action series Alice in Borderland, based on the manga of the same name by Haro Aso. Unfortunately the manga is not available in English.
Deb recommends the manga Blue Period, by Tsubasa Yamaguchi, published in English by Kodansha comics. https://kodanshacomics.com/series/blue-period/
Chip recommends the UK television show Dragon's Den, which is the UK version of Shark Tank. https://www.youtube.com/channel/UCDAzmE9V4Xw5CdLkn3pvO3A
Christopher recommends the Netflix live-action series Midnight Diner, based on the manga of the same name by Yaro Abe. Unfortunately the manga is not available in English.
*****
Thanks for listening to this episode!
Our next three books are:
Episode 2: Delicious in Dungeon Volume 1, by Ryoko Kui, published by Yen Press
Episode 3: Mermaid Saga Volume 1, by Rumiko Takahashi, published by VIZ Media
Episode 4: Helter Skelter, by Kyoko Okazaki, published by Vertical Inc./Kodansha
Those links again are:
Thanks for listening!