Ep. 67: In The Clear Moonlit Dusk, by Mika Yamamori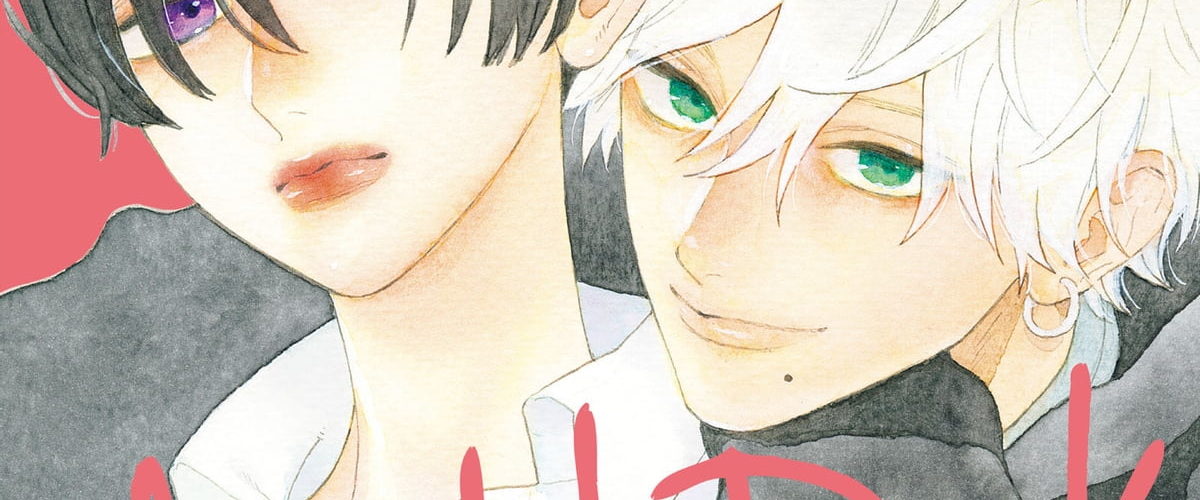 Deb continues to recommend her favorite shojo manga to the Mangasplainers, this week cheering-on Mika Yamamori's In The Clear Moonlit Dusk. But will the arrow of this shojo manga's love pierce Chip's cold, cruel heart? Listen on and find out!
Powered by RedCircle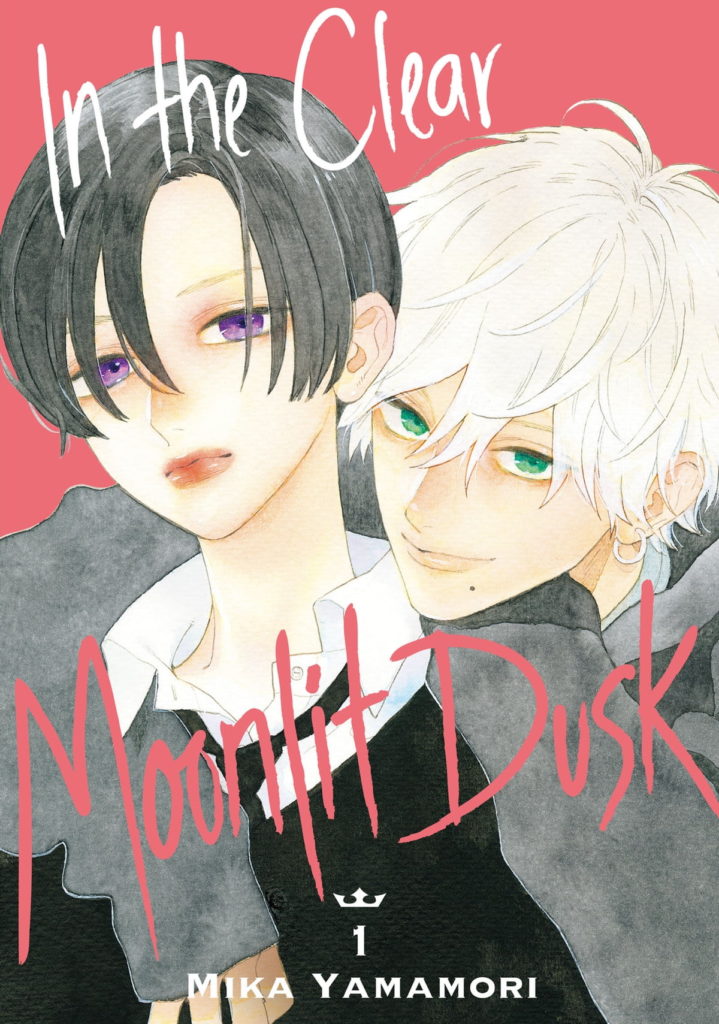 In The Clear Moonlit Dusk vol. 1 & 2
By Mika Yamamori
Translated by Jessica Latherow / Local Manga
Lettered by Viet Phoung Vu / Local Manga
Published by Kodansha (Print/Digital)
Audio editing by David Brothers. Show notes by Christopher Woodrow-Butcher and Deb Aoki
Before We Get Started:
We refer to a lot of characters this episode randomly by their first and their last names. Luckily, the second volume includes this introduction of the characters, with first AND last names, and a brief introduction. Maybe you will find it helpful!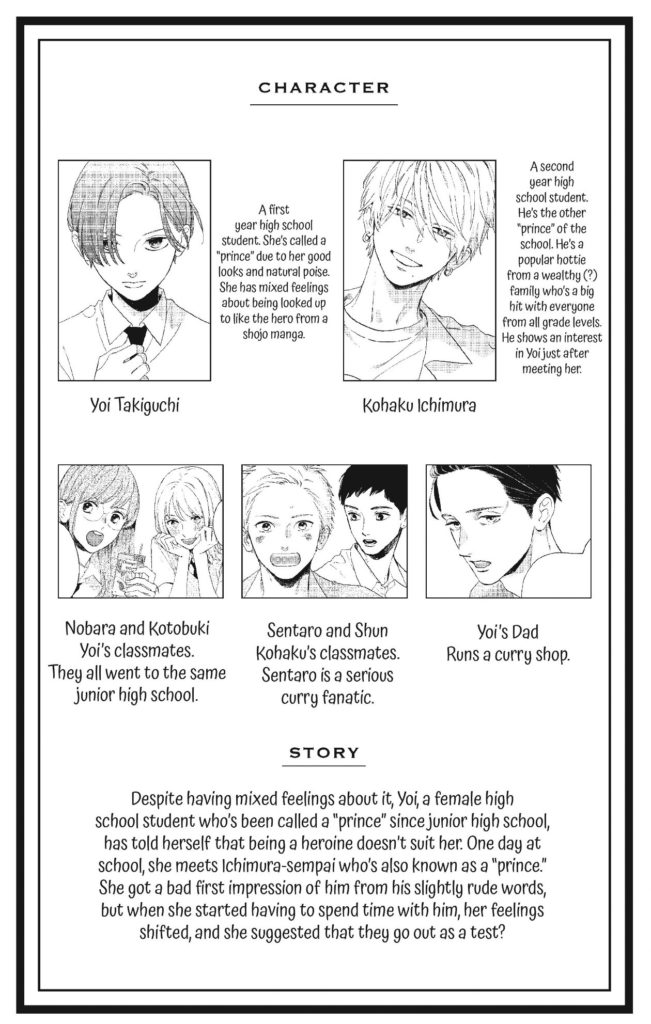 Okay! Now you're ready, let's go: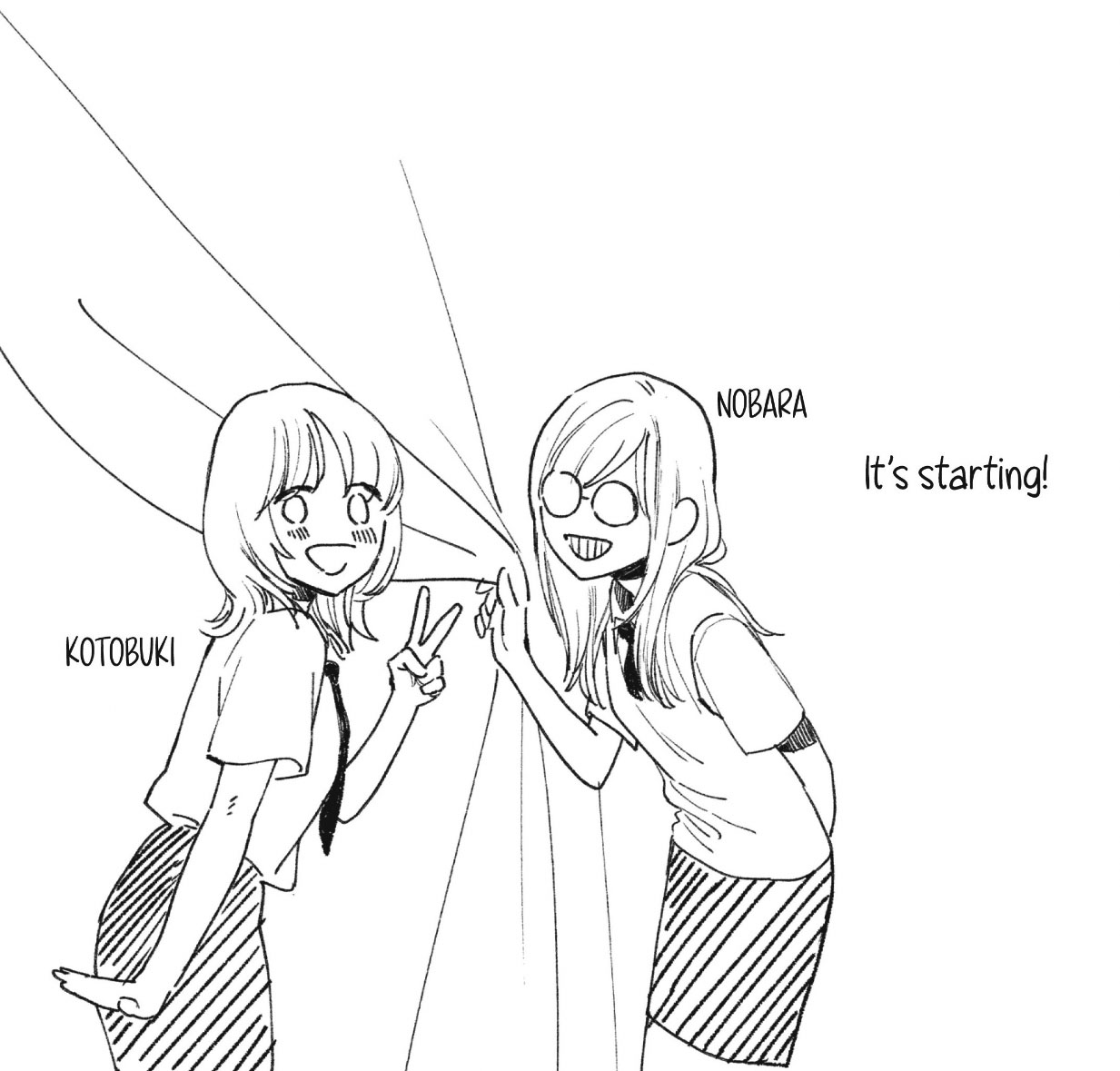 2:00 Here's a bit about In the Clear Moonlit Dusk's Mika Yamamori!
Mika Yamamori hails from Ishikawa Prefecture, on the Northern coast of Japan (directly north of Nagoya). Yamamori began her professional manga career in 2006 with the one-shot Kimi no Kuchibiru kara Mahou (The Magic from Your Lips) in Shueisha's Margaret magazine. Her first series was Sugars (2008-2011), but it was her next series after that, Daytime Shooting Star (2011-2014) that would rocket her to success. The series ran for 13 volumes and was well-received… but a few years after it finished it got a live-action drama adaptation in 2017 that was hugely popular around the world. This catapulted the manga (and manga-ka) to even greater success. So much so that VIZ actually acquired the title and published [most of] it in English, despite it being about a love triangle between two students and a teacher (yowza). It's not for everyone. Lol.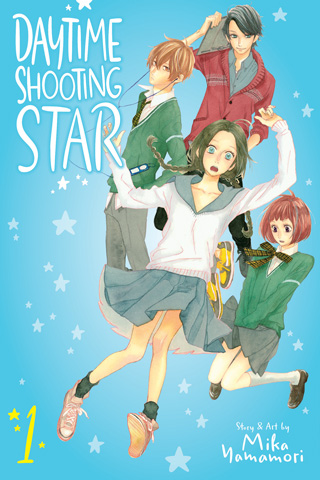 Yamamori followed up her mega-success with Tsubakicho Lonely Planet (2015-2019), and then switched teams from Shueisha and Margaret, where all of her work to date had been published, and launched In the Clear Moonlit Dusk with Kodansha in their Desert magazine for work that blurs the line between shojo and josei manga. There are 4 volumes published as of writing, and the series shows no signs of slowing down. The series is available in English from Kodansha in print and digital.
2:10 Speaking of Kodansha, here's how they describe this title:
Yoi Takiguchi has long legs, a deep voice, and a handsome face…in other words, Yoi is such a good-looking guy that most people don't notice or care that she is, in fact, a girl. Indeed, she's had the nickname "Prince" as long as she can remember. That is, until she met Ichimura-senpai…the only person who's really seemed to see her for herself. To her surprise, she's not sure how to handle this new relationship, especially when her newfound friend is a prince himself (and a guy prince, at that). The story of the two high school princes starts here!

-Kodansha
4:50 The SD/Super-deformed moments in this book are really cute and well done…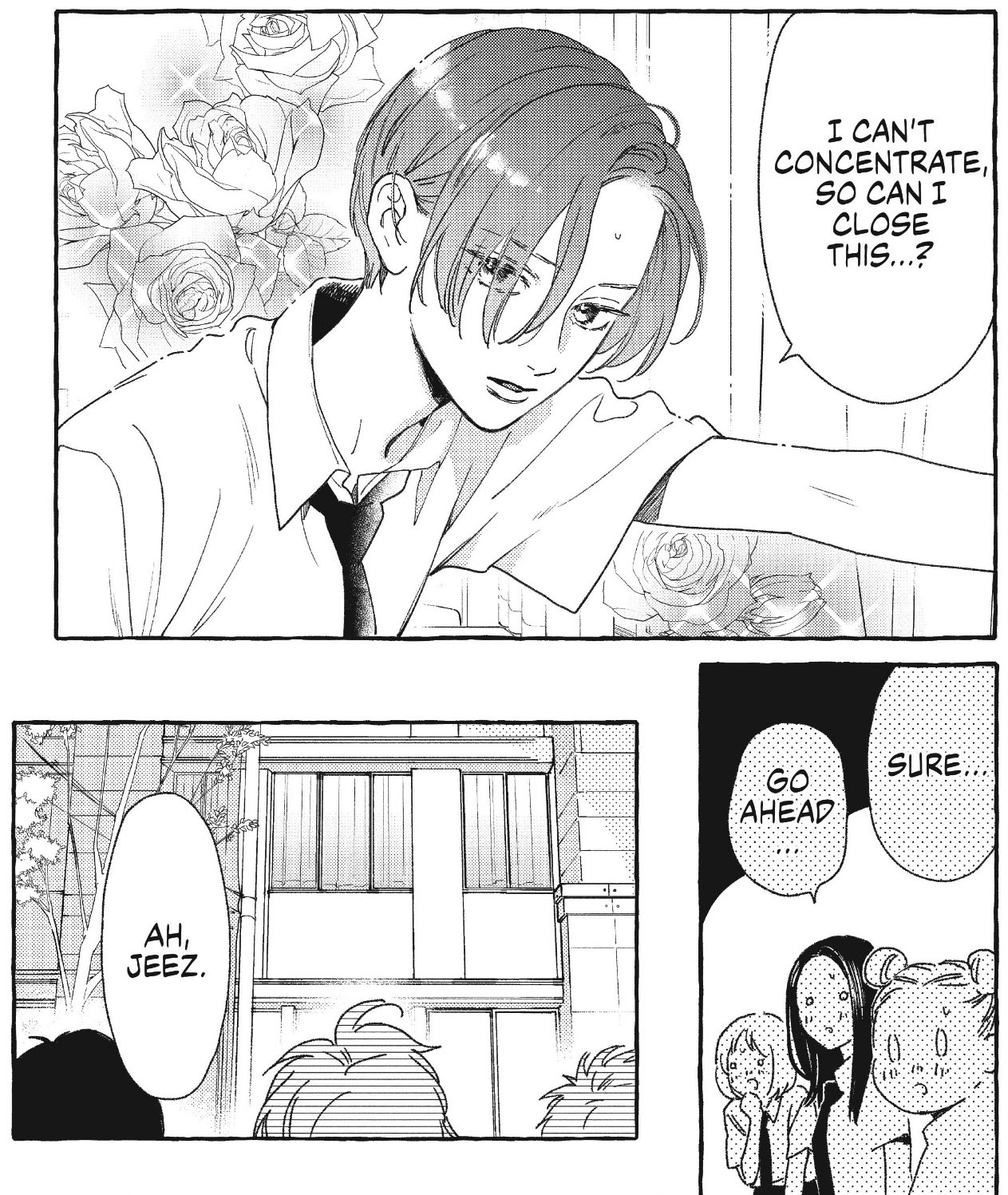 …and now I realize I dropped "SD" and "Super Deformed" in there without any explanation! So, to explain briefly, super-deformed or SD (or sometimes called "Chibi") is when characters are drawn in a simplified, 'cute', and usually shorter/squatter/smaller. If a traditional human is roughly 7 heads tall, a character drawn SD style is usually drawn 3 heads tall, give-or-take, with a big old head. The effect of temporarily transforming characters to SD is to sort of remove the actions from the 'main' plot/proceedings, like a stage whisper, or when a character in a Shakespearean play talks directly to the audience? Except super-cute.
5:04 Kind of an aside, but 70s shojo manga covers are just so, so good.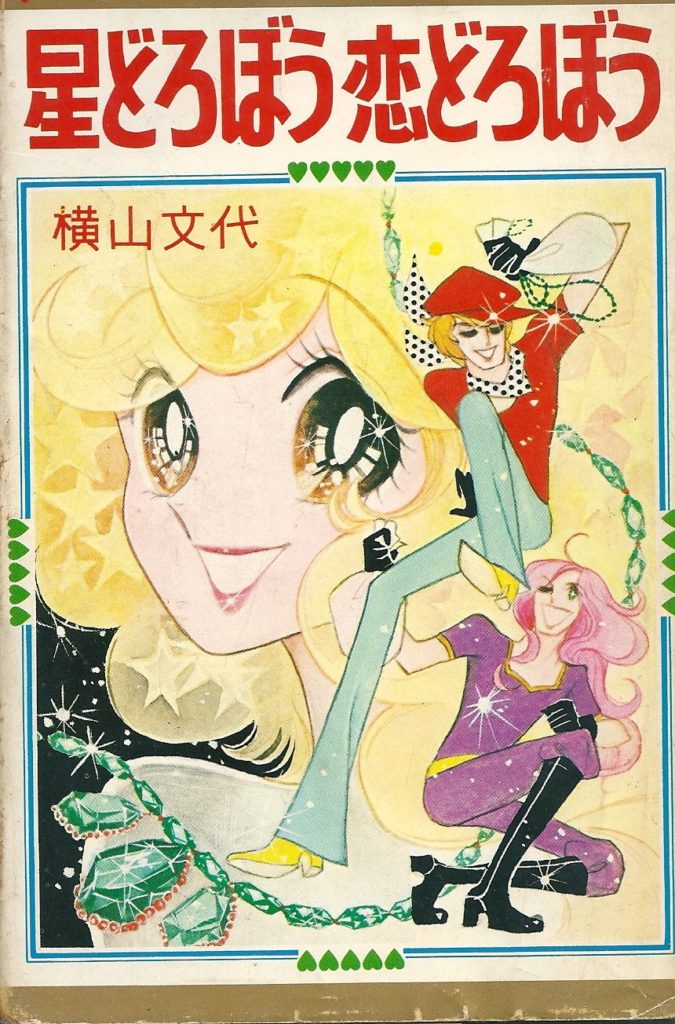 5:15 Honestly the devastating looks in this manga really are fantastic.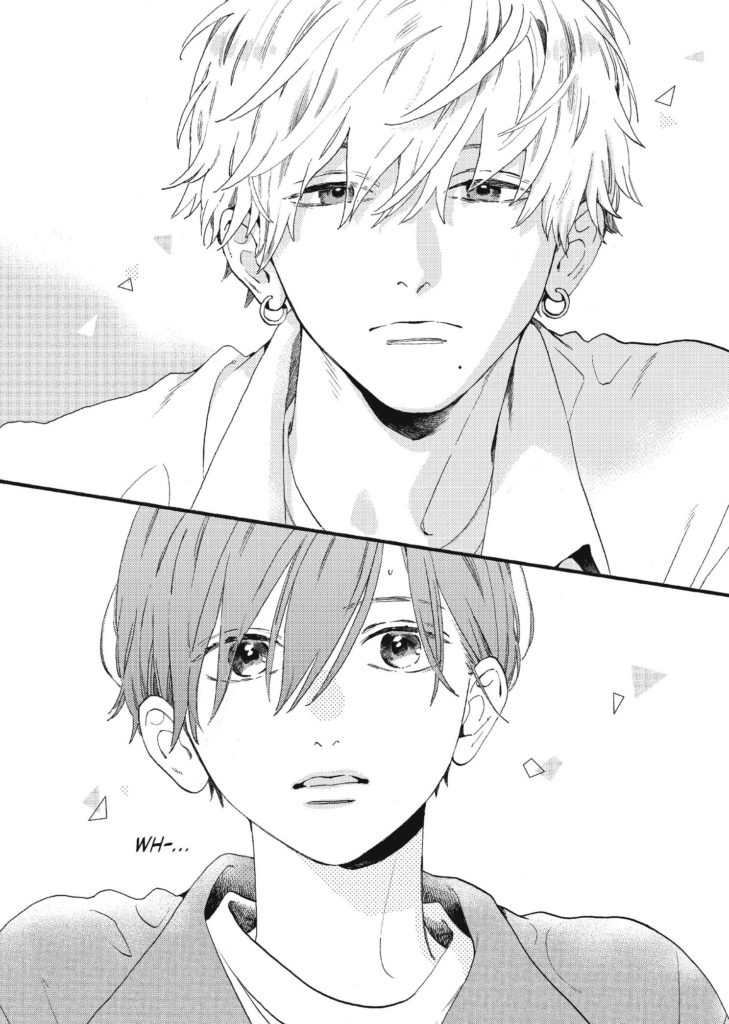 Blue Steel, blue steel, blue steel
5:28 As a personal aside, the curry-loving friend is a cutie and I'm glad we got more of him in volume 2.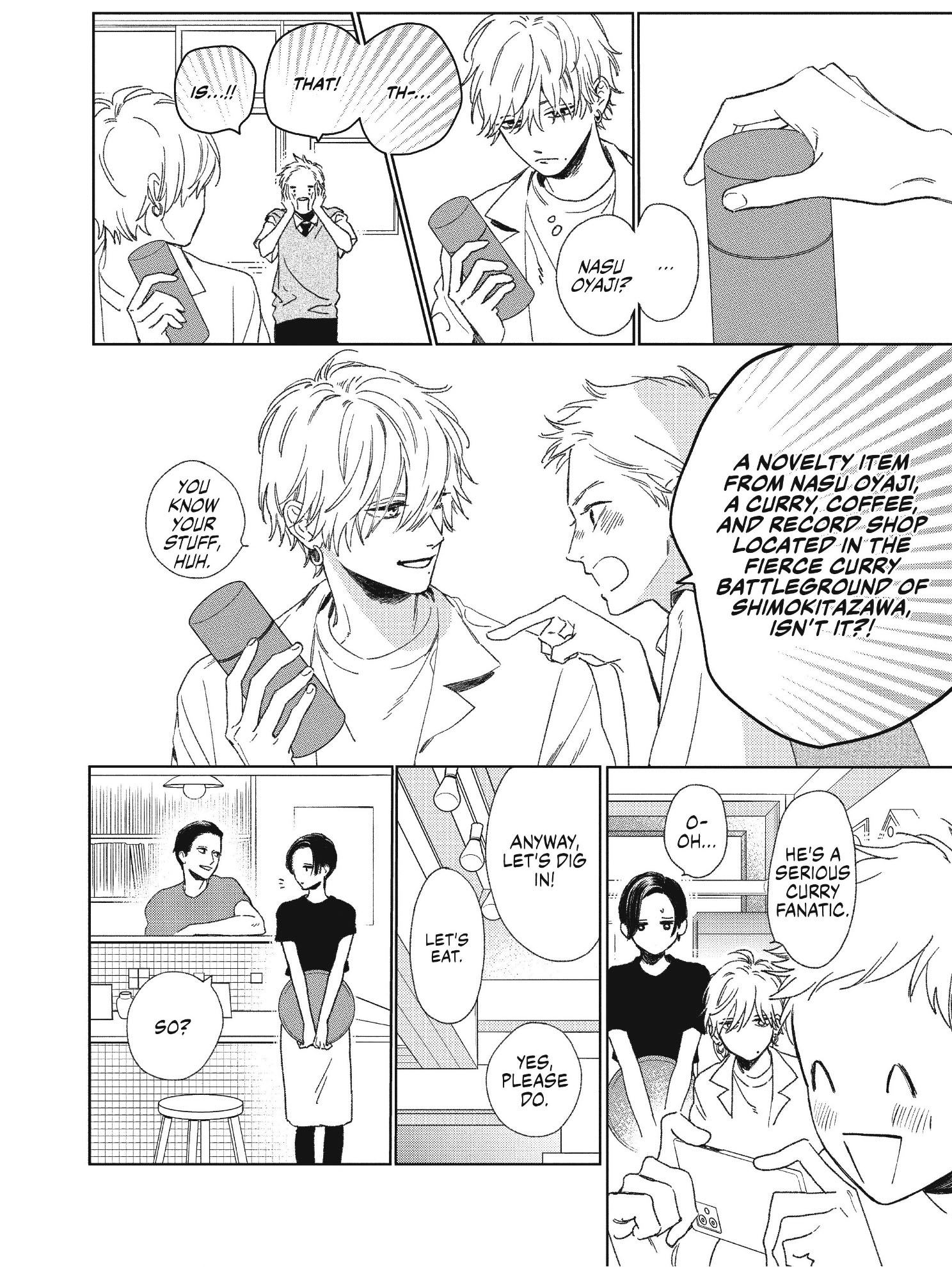 5:54 "A little messed up," is what I said there.I promise. Looooottttts of sparkles this episode…
7:33 [Deb:] "Boyfriend, can I have some?" A funny aside: There's instant curry that plays off the Japanese pun of "kare" (him) and "kare" (curry): Instant Boyfriend curry anyone? More on this from Sora24 News.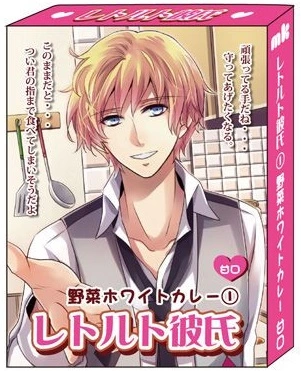 7:43 David mentions this great James Bond-esque joke, from Page 98, volume 1, where Yoi is hiding behind a curtain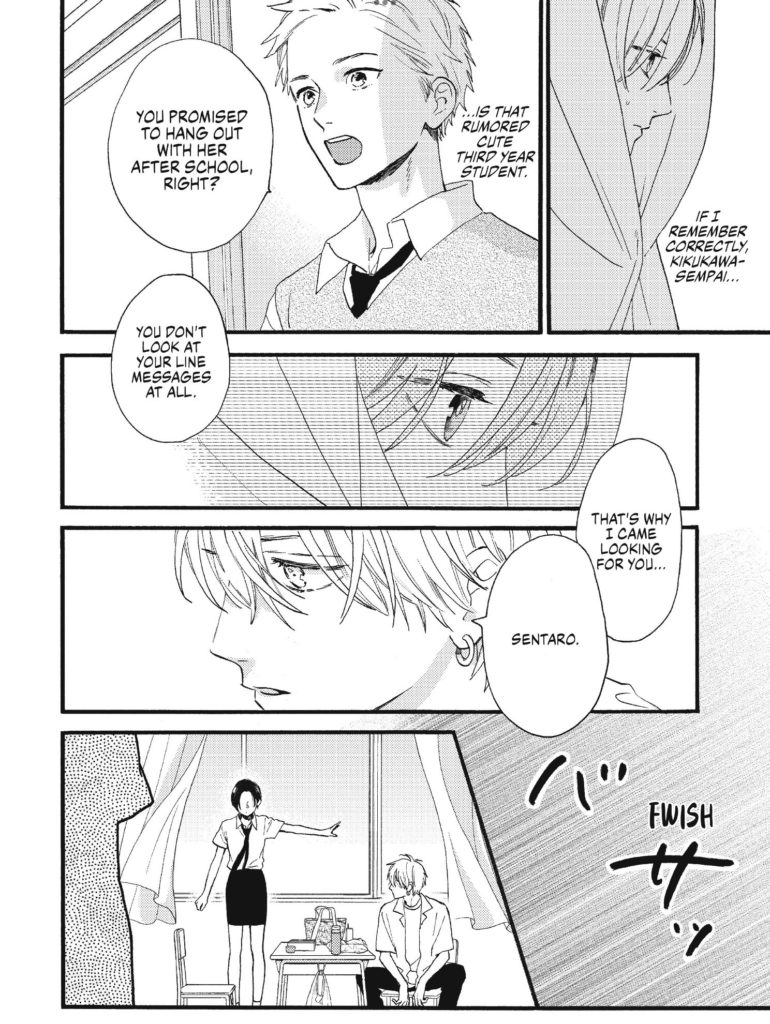 8:40 [Deb:] "Her knowing karate and being very casual about it" – AND that it makes Kohaku kind of fall for Yoi? I'm down wit' dat.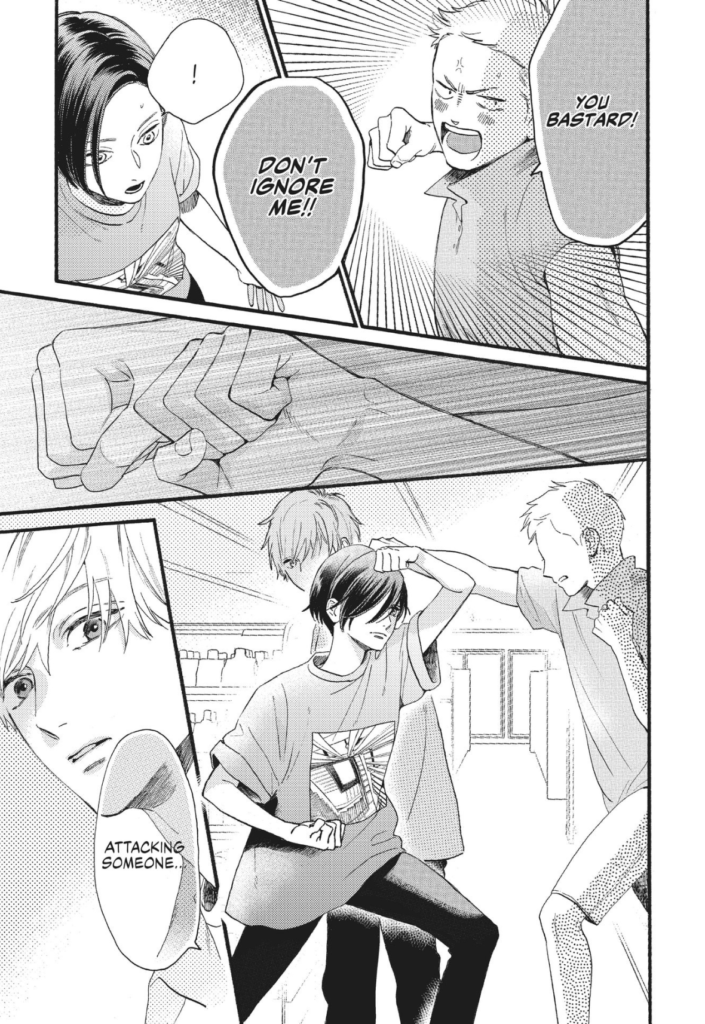 [Deb:] Also, "dropping the handkerchief and the sound effect is "effect"? Here you go: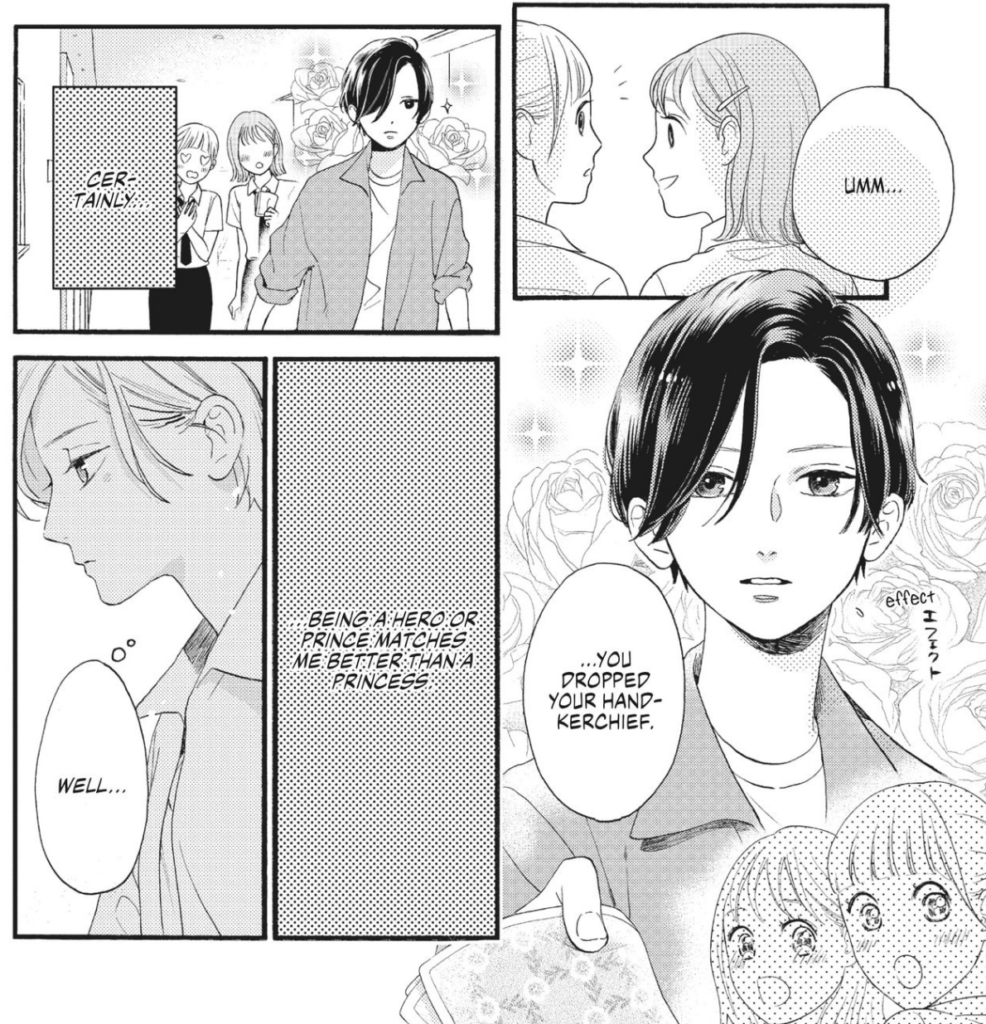 11:35 Chip is kind of over the wide-eyed, exasperated/confused/terrified girl trope in shojo manga. Which, I get it, but that's like being a bit over superhero comics where the protagonist's dad is dead. Like, good luck.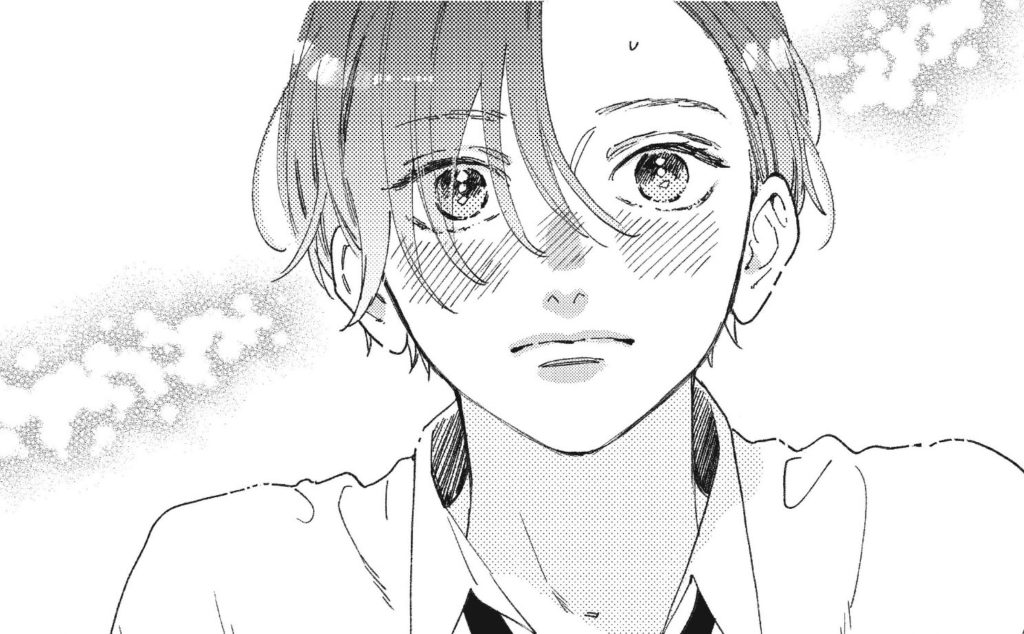 12:30 We've referenced it a few times, but Chip was introduced to the concept of the 'princely girl' character in manga during our Monthly Girls Nozaki-kun episode. You can read those show-notes here, but basically it's a female character in manga (and real life) who exhibits all of the positive characteristics that are usually assigned to male characters. Here's a couple images from that manga so you can see what we're getting at.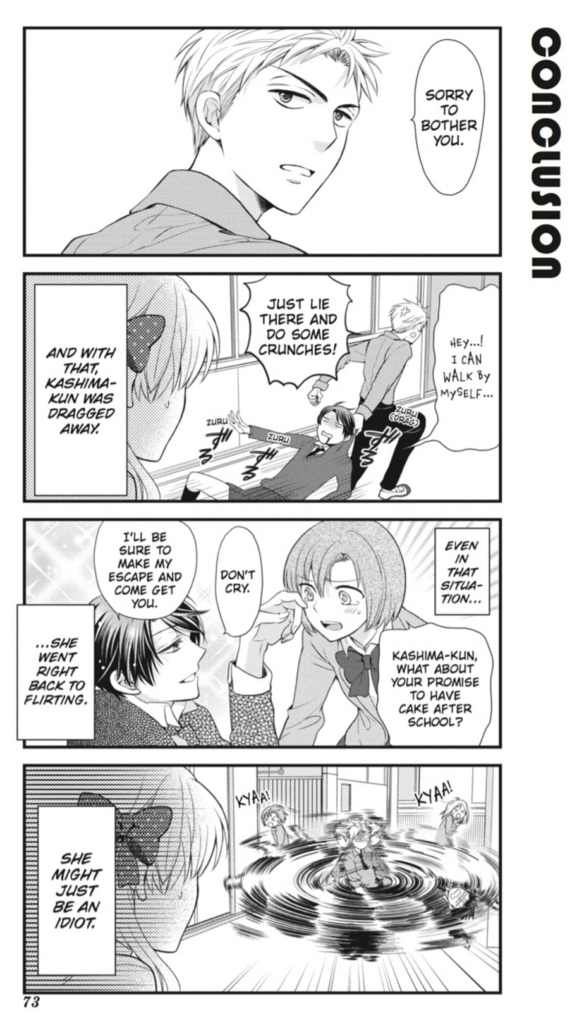 Even if you don't wanna check out the show notes for that, DO click through and check out this video by Erica Friedman on the history of the Girl Prince trope in manga. 🙂
14:55 So yeah, there's a lot good and bad with the art in this one. One of the… not great… things are the backgrounds. I get dropping backgrounds for expediency and as part of the form of shojo manga… But in sequences like the one below, you have a storytelling opportunity to better-communicate Ichimura's wealth by showing how large/opulent his house is. Instead we just get close-cropped medium shots.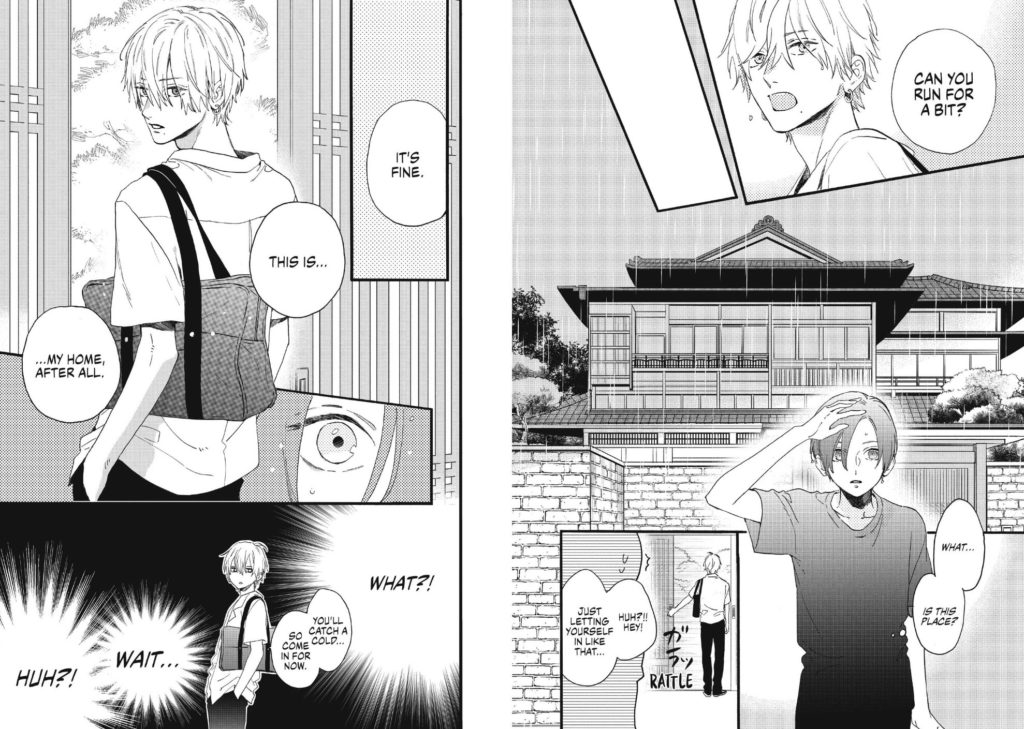 But some of the good stuff? Well like we said, the characters, the fashion, the looks, but also the really beautiful art touches like the flowers appearing behind people, and the jokes they make about that: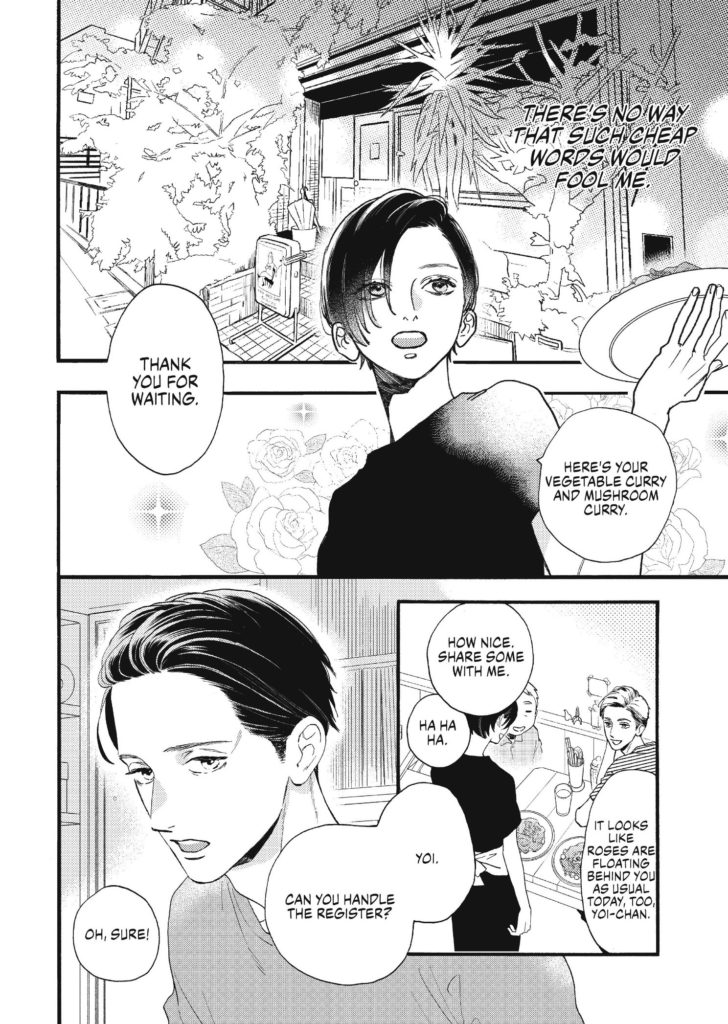 15:50 Good point here, that the two leads, the princes, are very similar not only as people, but as archetypes, particularly as they have similar friend groups, and much more.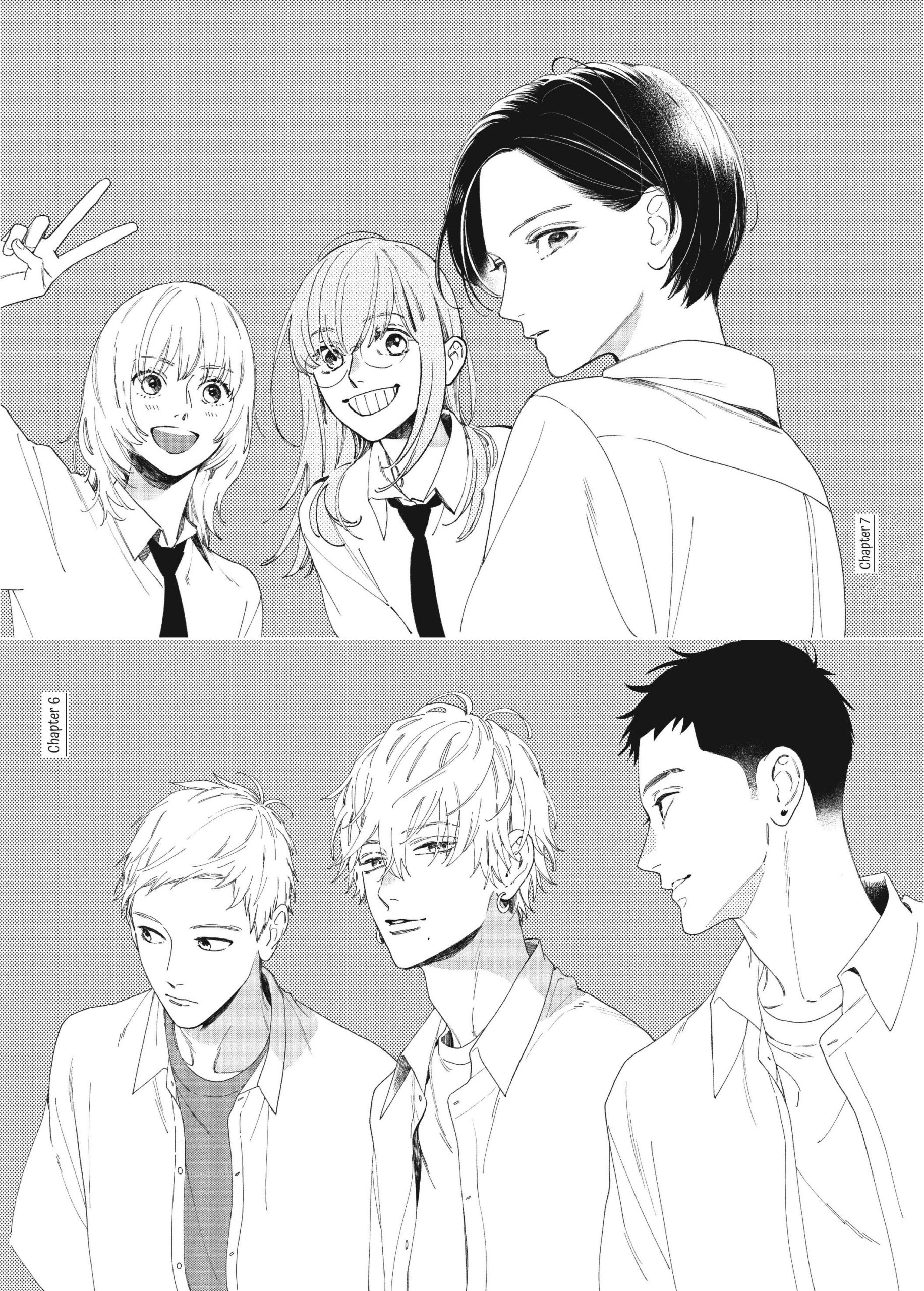 17:00 #NotAllDads
18:45 I think Chip and David are right, there is a real stiffness to some of this dialogue. "They all talk like 80 year olds," is an exaggeration (for comedic effect!) but also yeah, there's some stuff going on here. I do think some of it is on purpose, but some of it could've used a little bit of polish/localization.
[Deb:] Fruits Basket's premise starts out silly, but one reason why it's such a favorite of shojo manga readers is that it transcends its silly premise to become a really touching story about people who have to overcome trauma and dysfunctional family dynamics to find the courage to fall in love. HOWEVER, it does take a while to get to that point so it's tough to recommend to "Is it just one volume?" guy Chip.
18:55 Meanwhile, Deb is reminded of the manga Untouchable Midori-kun by Toyo Toyota, another Kodansha digital title, that features a really fun bit about roses appearing behind a character.
It's a fun-sounding series, about an adult video actress who is reintroduced to her childhood friend, who's now a squeaky-clean idol singer… and a virgin! Sparks fly, but they can't be seen together. I actually bought the manga so I could get the screen cap to show y'all the gag above, Deb convinced me to get it. Maybe she convinced you too? 😀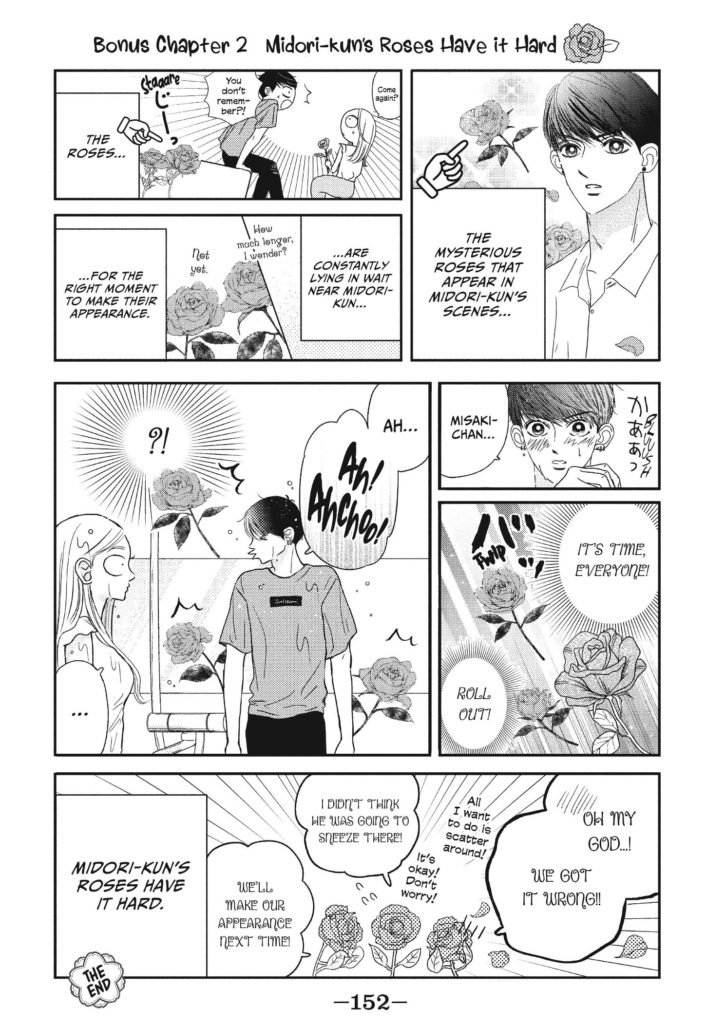 20:10 Since we mentioned it, here's Daytime Shooting Star in live-action.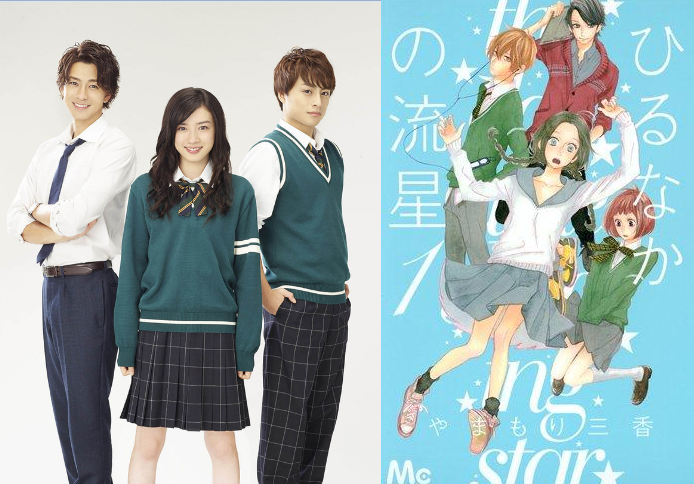 I got it wrong, there was a live-action feature film, but no K-drama. I do remember this series being heavily promoted in bookstores while I was in Japan during 2017 though, it was a big, big series.
On the other hand, there WAS a crossover commercial with Samantha Vega, the massive clothing and handbag brand. "Alan Shirahama and Mei Nagano who appeared in the collaboration event between Samantha Vega and the movie "Daytime Shooting Star" "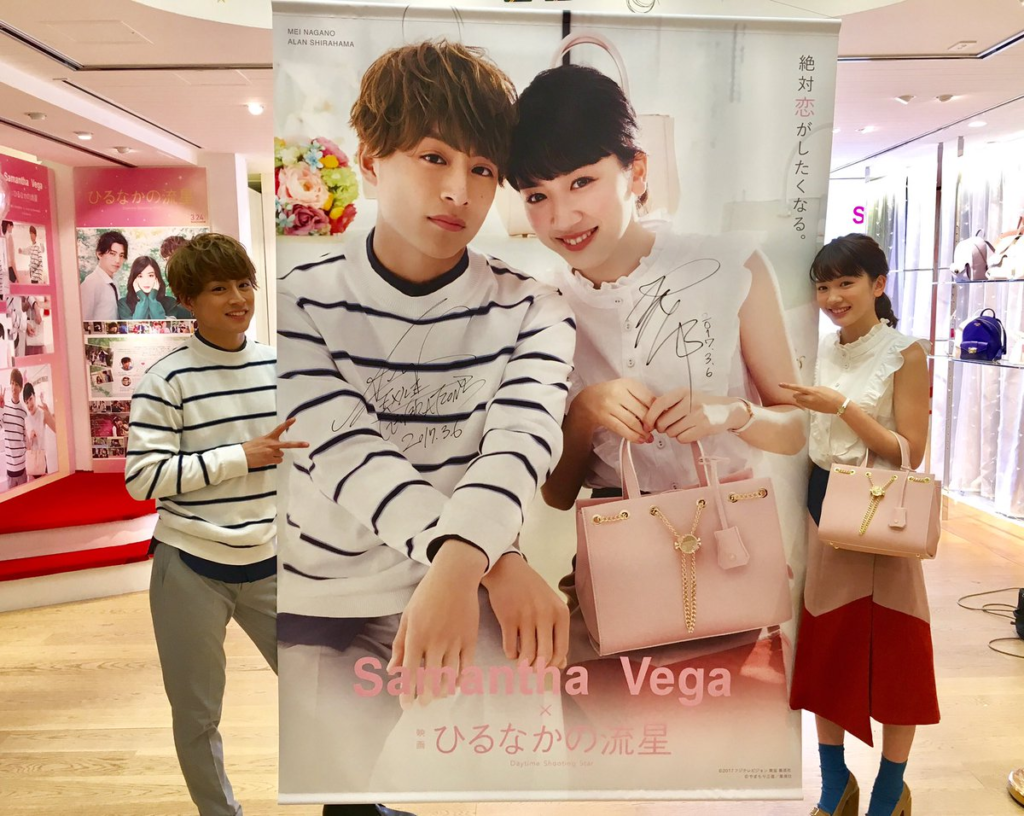 22:15 "You're a crock of a prince, aren't you?" Good on Deb and David for calling out the plot point, that the Yoi, the Princely Girl, is more of a Prince character than the dude playing at doing the same thing.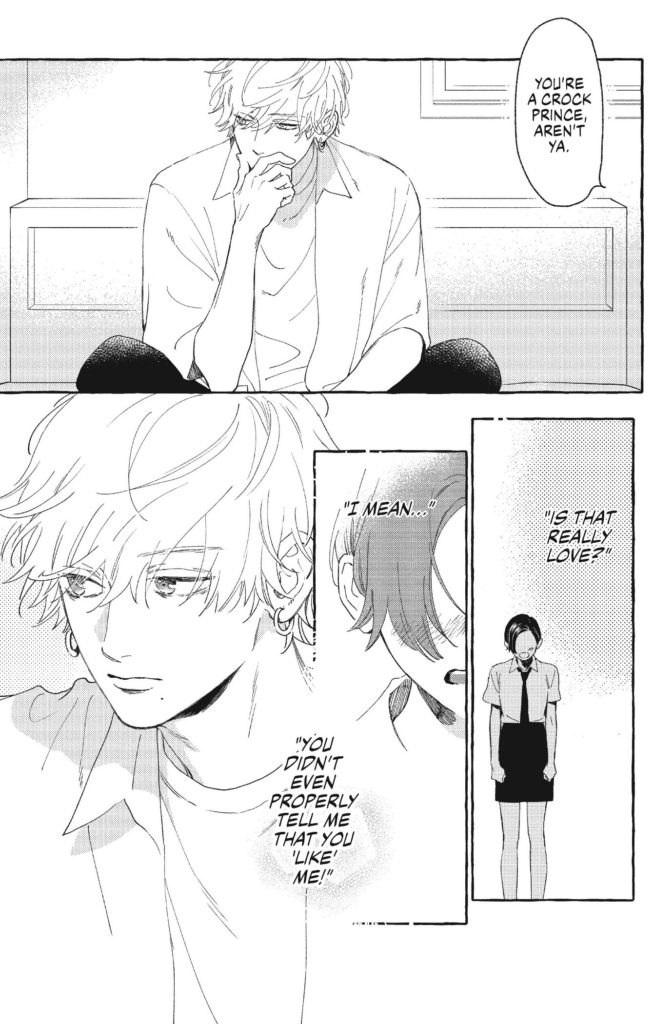 22:50 Christopher keeps mentioning Paradise Kiss by Ai Yazawa, which was the first sorta-shojo, sorta-josei series we discussed (we gotta talk about how those labels are deeply broken at some point). It's a fun episode over all, lots of swears. The two main characters in that are both messy bitches that live for drama too. Listen to the episode and/or buy it now!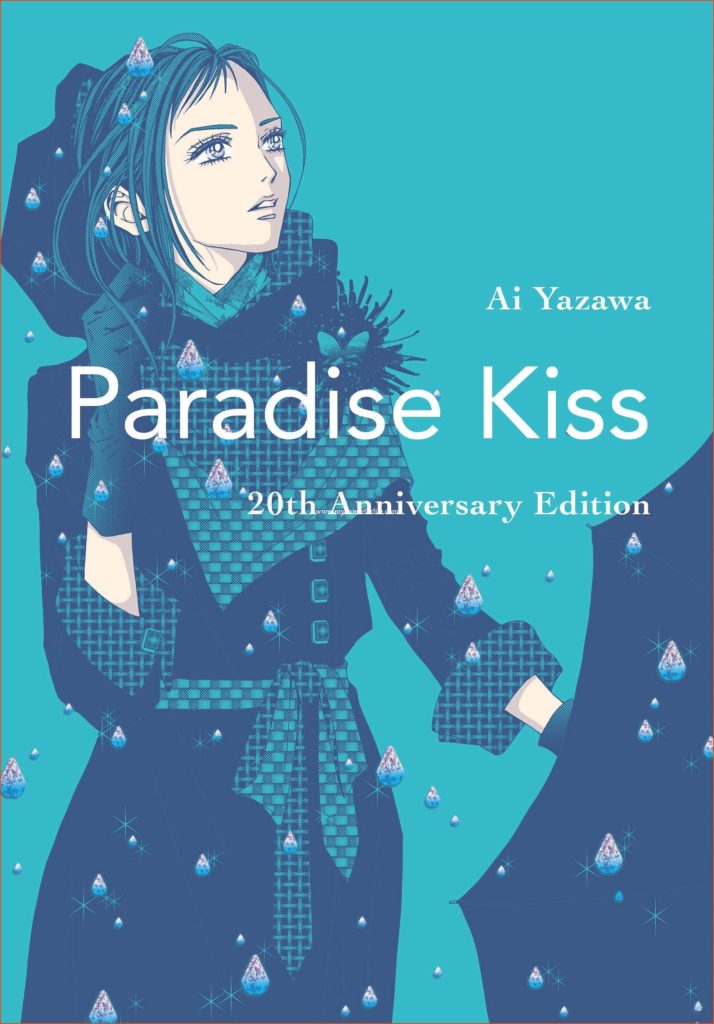 23:00 [Deb:] Here's the screenshot from In the Clear Moonlit Dusk vol. 3, when Kohaku discovers that he now has a rival… Fun twist – the new guy's last name is Ouji, which also means "prince!"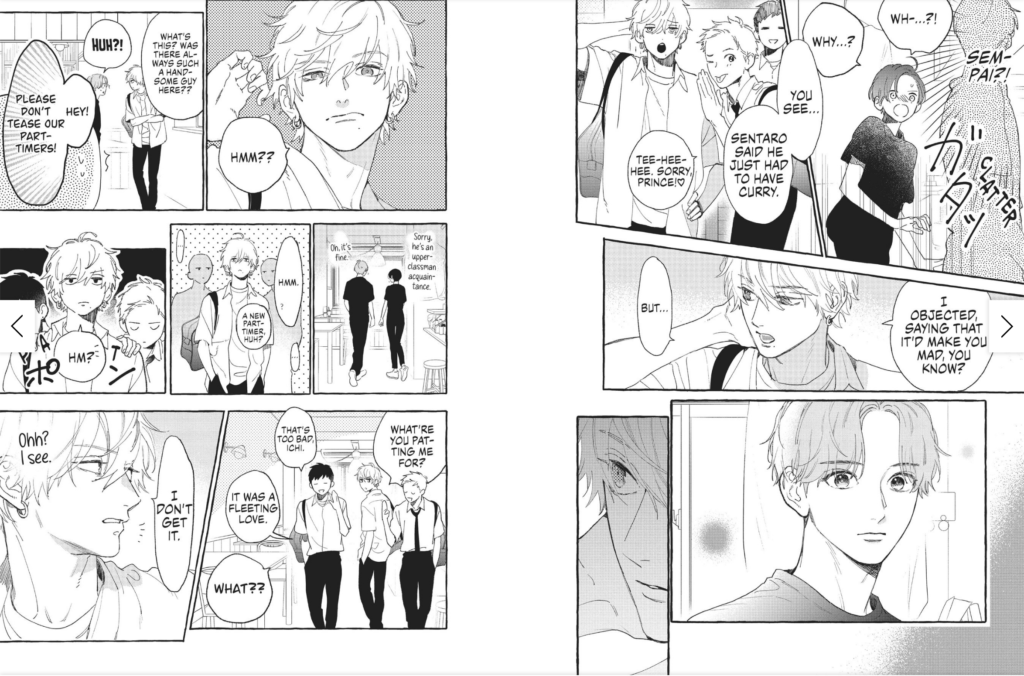 24:10 The art really is good. Some great illustrations of people that I personally enjoyed. Click for larger.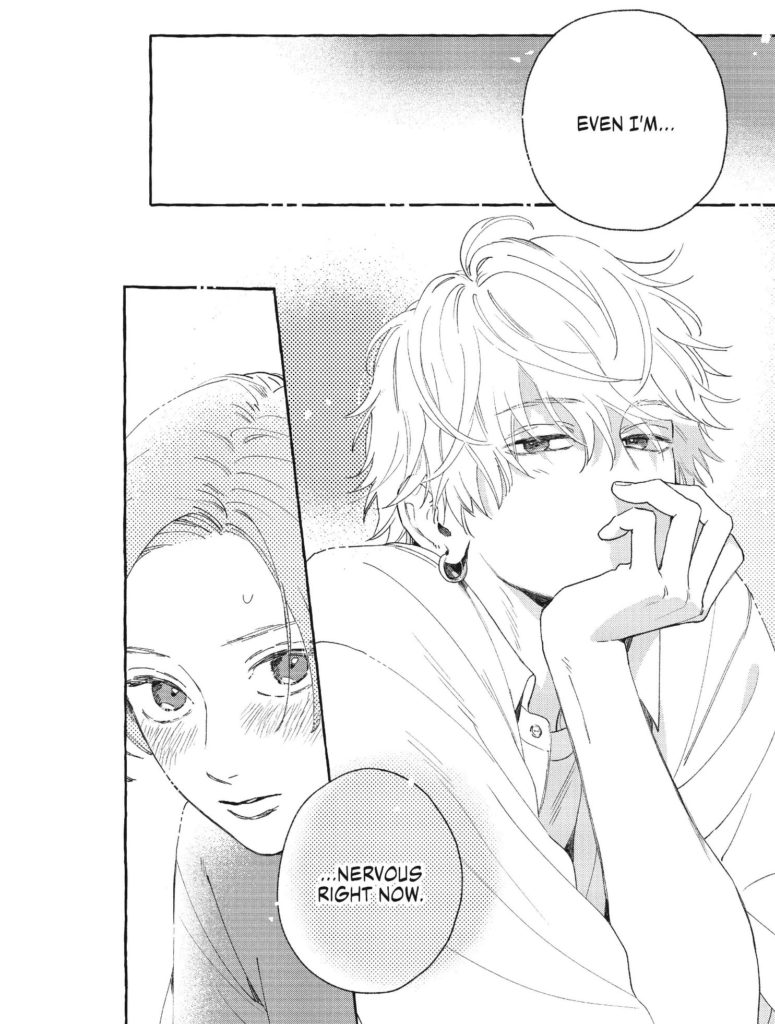 26:08 Another key-theme of this one that will really resonate? "There's nothing I can do, this is what I look like." Yoi's accepted who she is and what her 'role' is in the high school hierarchy, even though she's often uncomfortable with it. It isn't negative exactly, and it can't be helped, and a romance book about a girl who's given up on romance is a great hook.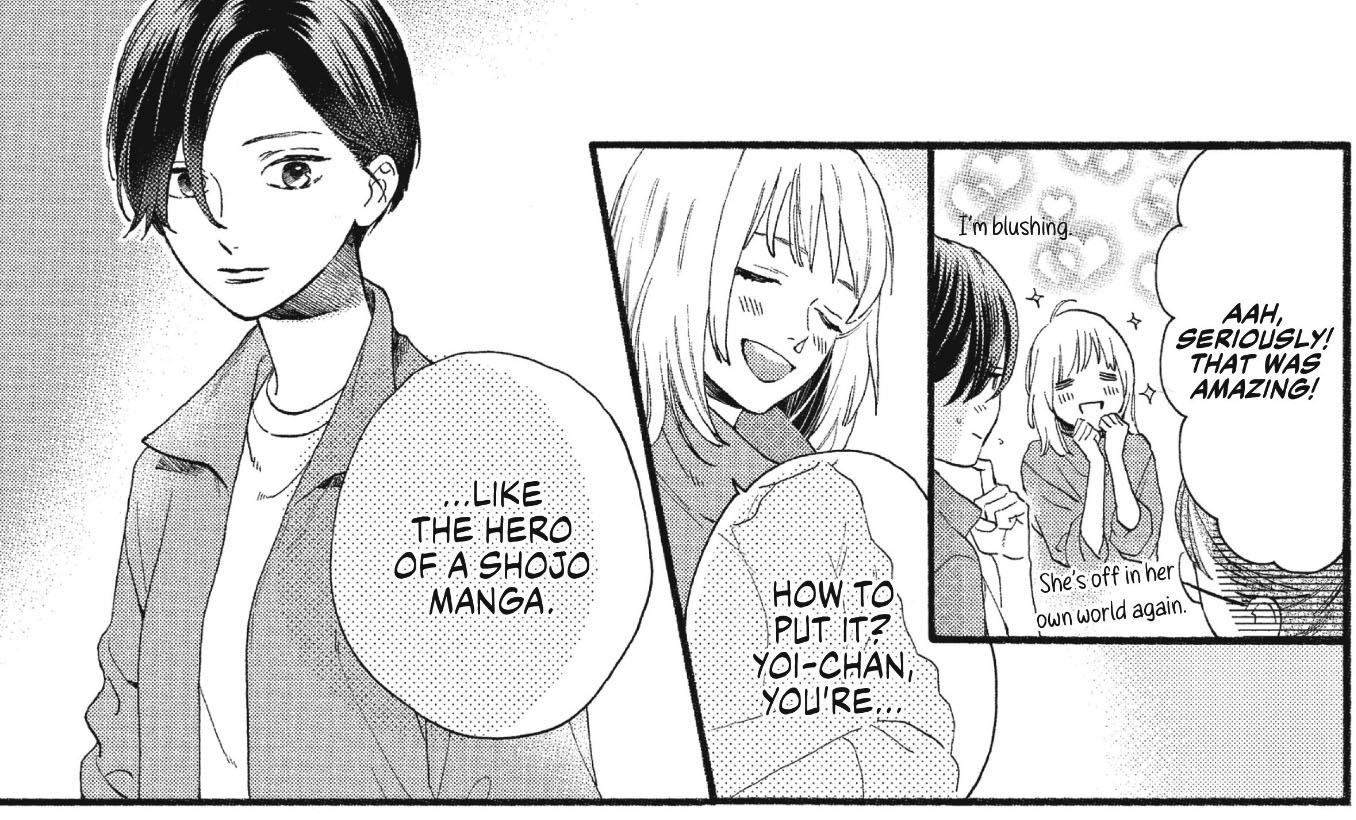 26:45 "Conversely, why isn't everyone interested in her?" Yeah, this line hits with a thud.
29:30 David liked the characters going clothes shopping bits in Chapter 2, and now that I've read it, I agree it's great!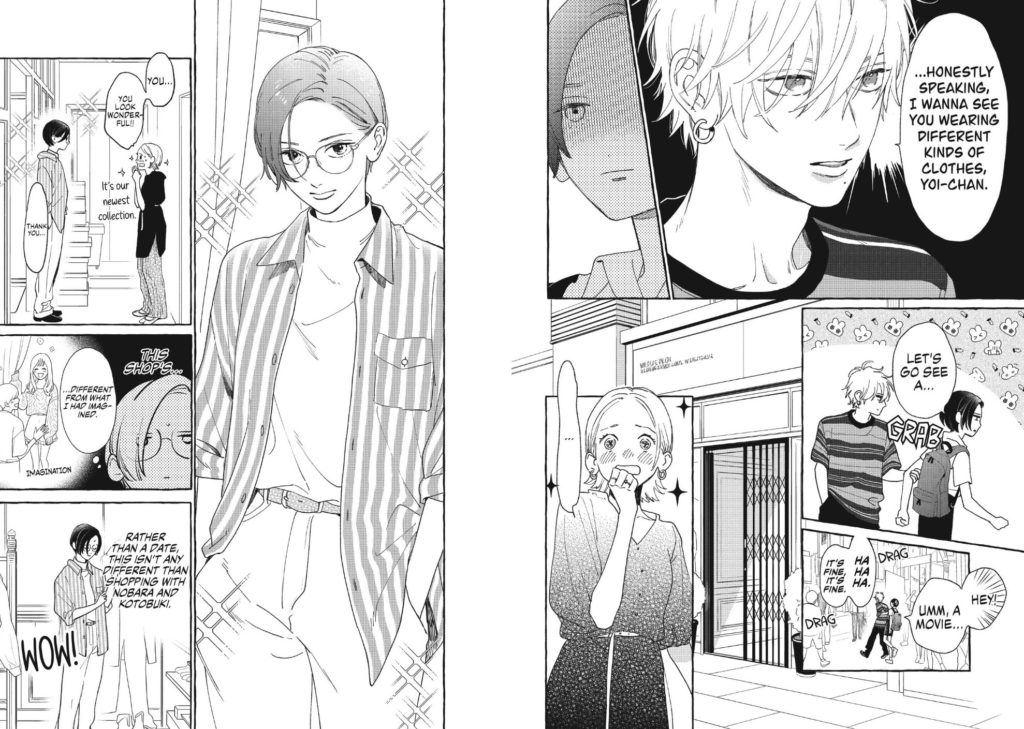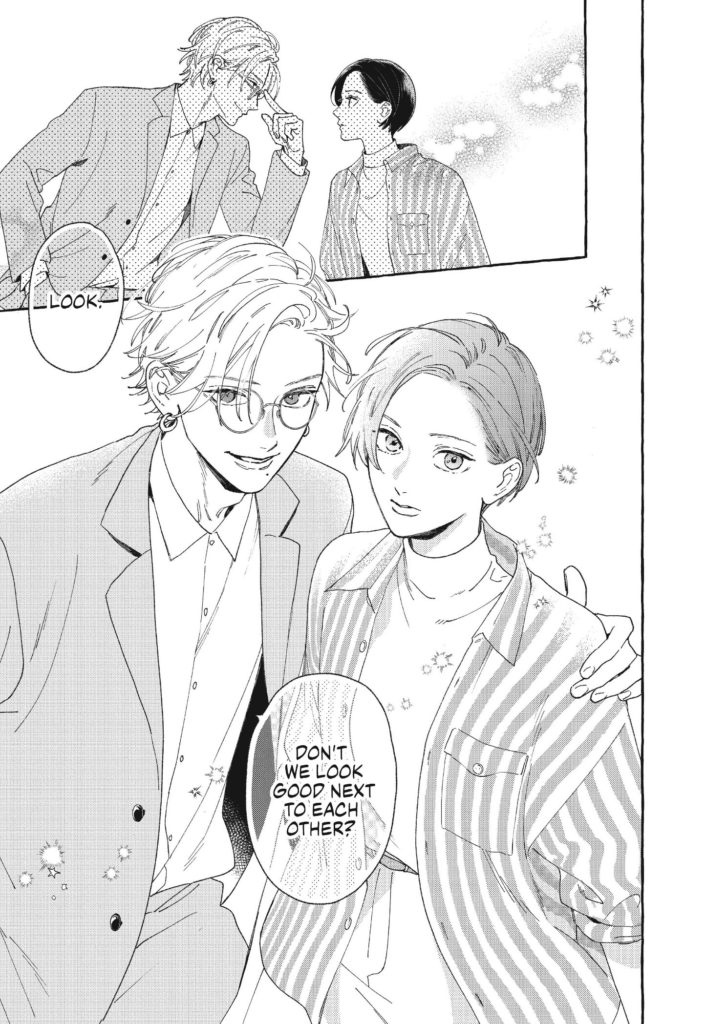 30:40 Some great moments of comedy in this book, like when Yoi can't say 'sex' and switches to 'intercourse…'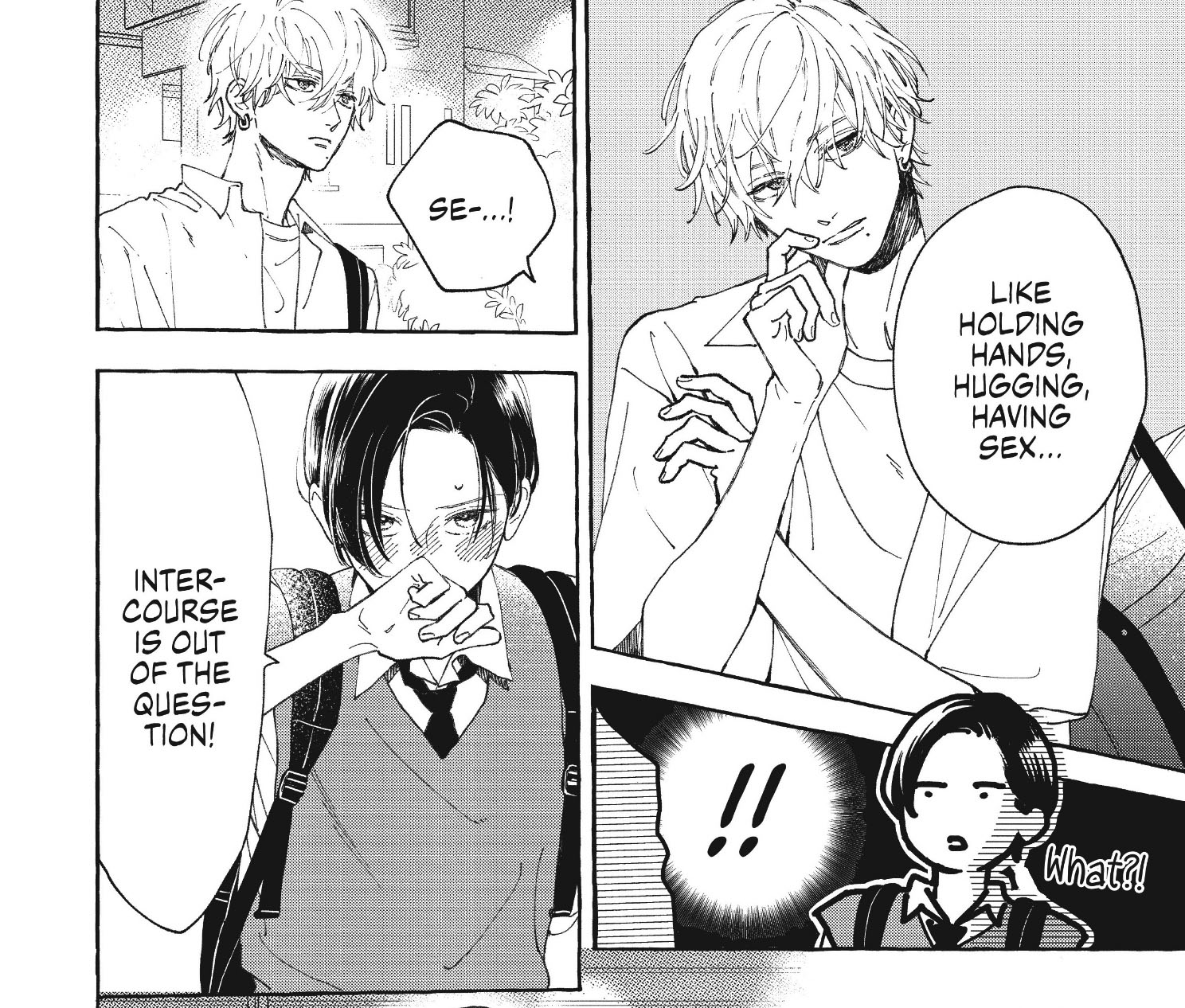 32:00 This guy? He's an edgy guy. "I mean, two ear-piercings, light hair, and an always unbuttoned uniform… He might as well smoke weed."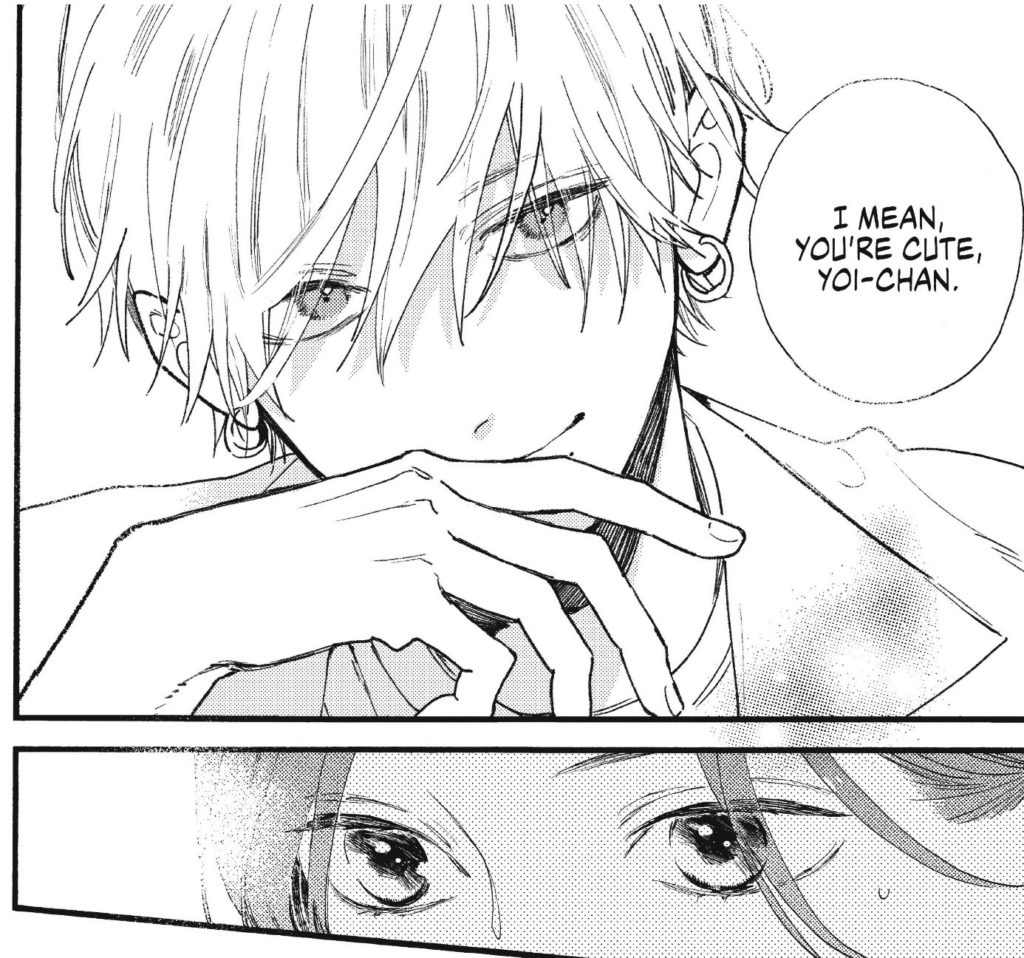 33:15 Going back to the point of Yoi being uncomfortable with how she's seen in high school, her friend Nobara taking notes for her BL manga based on how she acts and how people treat her, is actually pretty funny and sharp. But it also underlines how she's treated sort of strangely even by her closest friends.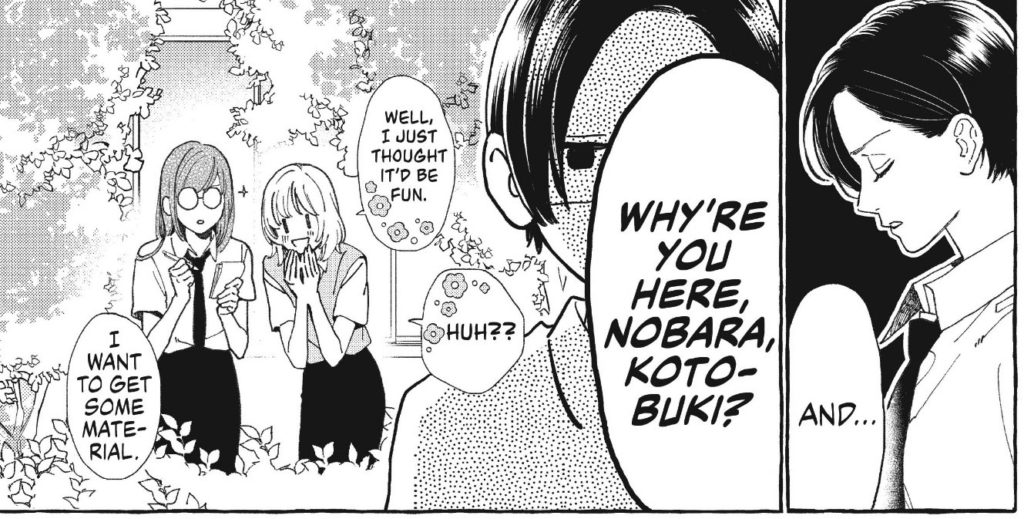 37:25 Oh whoops, we let a swear or two through. 
37:35 David mentions the manga series GIGANT, by Hiroya Oku. It's a sci-fi-sex-comedy seinen manga (those closest thing we've read to this would be RaW Hero) about a guy who starts dating an Adult Video actress, and then the actress gains the power to grow like 20 or 30 meters tall. It's by the author of Gantz and Inuyashiki, which means it's probably way over the top, but also there's probably some good substance and social commentary as well. If David ever recommended it I'd be into reading it for the podcast, but it's not the kinda thing I'm gonna go read on my own. 😉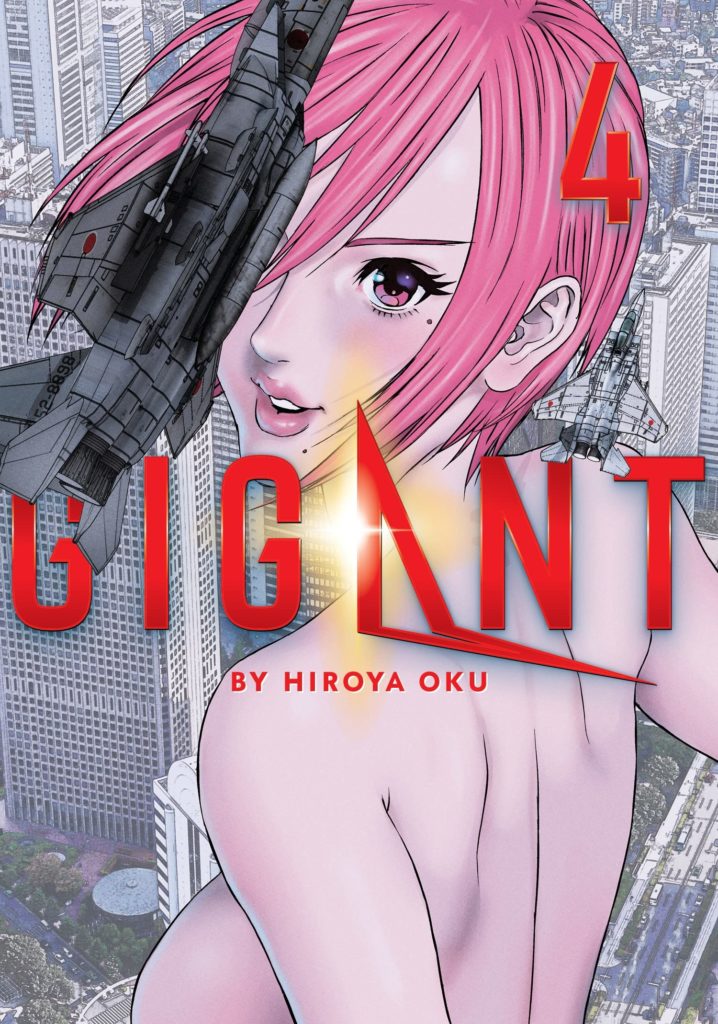 37:50 I'm so glad the team called out the scene where they sleep in the bed together but nothing sexual happens. There's a scene like that in Scott Pilgrim which I like quite a bit (though those characters are in their early 20s), and just the sequence of them sleeping is great… But when it goes to Yoi's imagination, and she's cuddling a giant warm cat, it's a surprisingly surreal little moment, and works really well.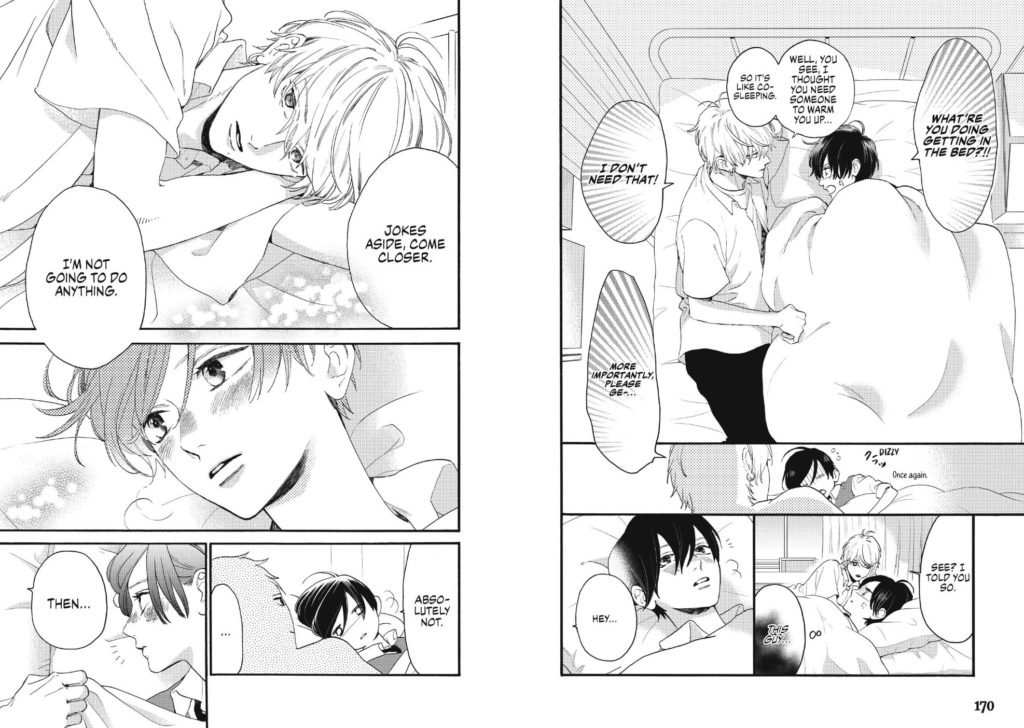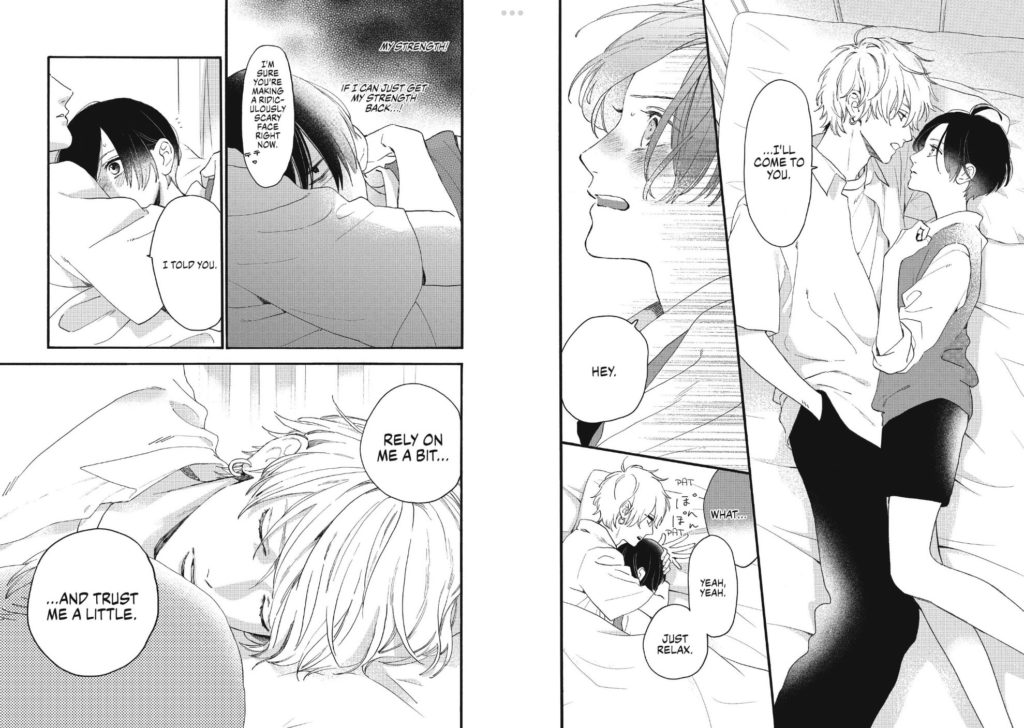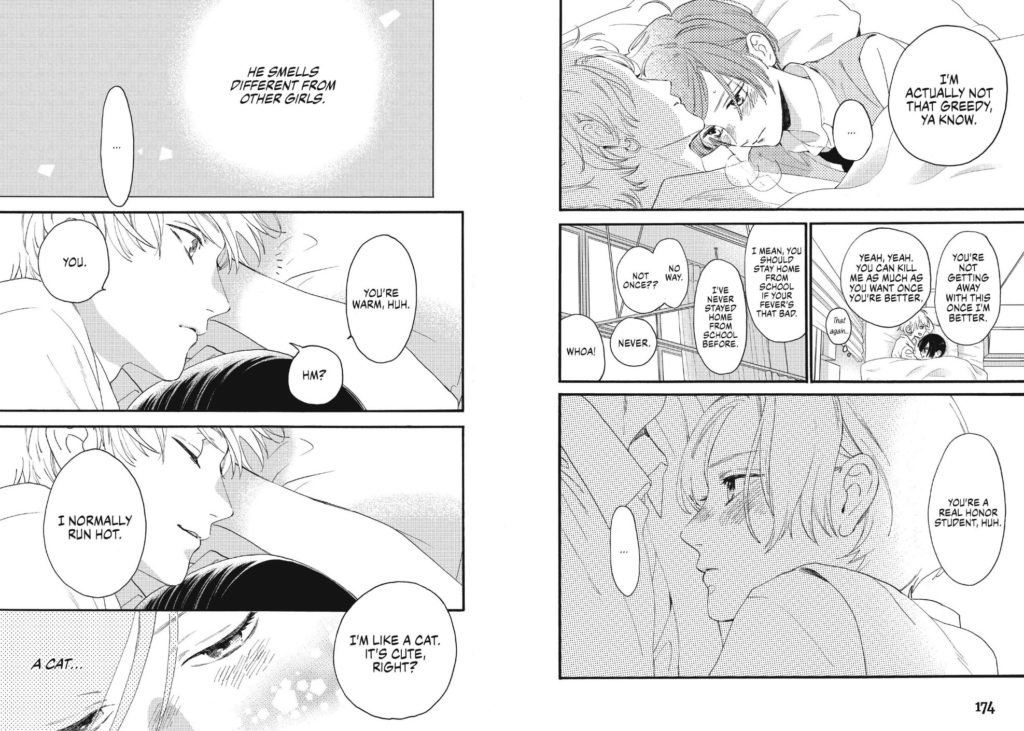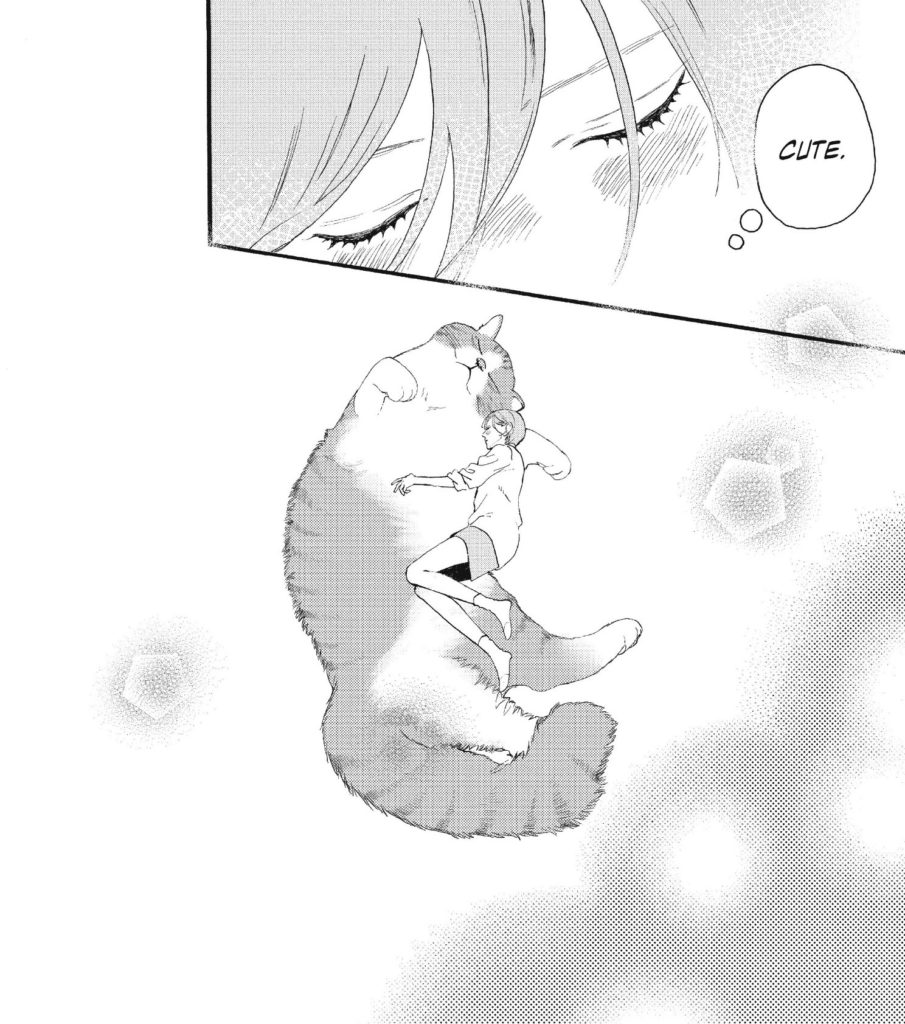 39:40 David mentions that In the Clear Moonlit Dusk reminded him of another comic, and we find out what that is after the break… and honestly I cannot even imagine how these two things connect together. Can't wait for that episode so he can explain himself. 🙂
And that's In the Clear Moonlit Dusk!
---
44:38: THE BREAK! After this point the timestamps might be off due to dynamic ad insertion. And hey, since we're advertising anyway, let me recommend to you Mangasplaining Extra, where you can read manga, bonus articles, and more. Check it out at http://mangasplainingextra.com and subscribe for lots more content. 🙂
---
45:00 Alright, it's time for us to pick our next round of books!
David picks something super-anime for us, Witchcraft Works by Ryū Mizunagi, from Vertical/Kodansha. A gender-swapped prince-rescues-the-princess story where a super powerful, wealthy, and rich high school witch needs to rescue and protect a boring old high school boy. It's fanservice-y and anime-y. It's fascinating because when I think of this sort of thing, my go-to is something like Love Hina or Negima, but of course, I'm old. Hahaha.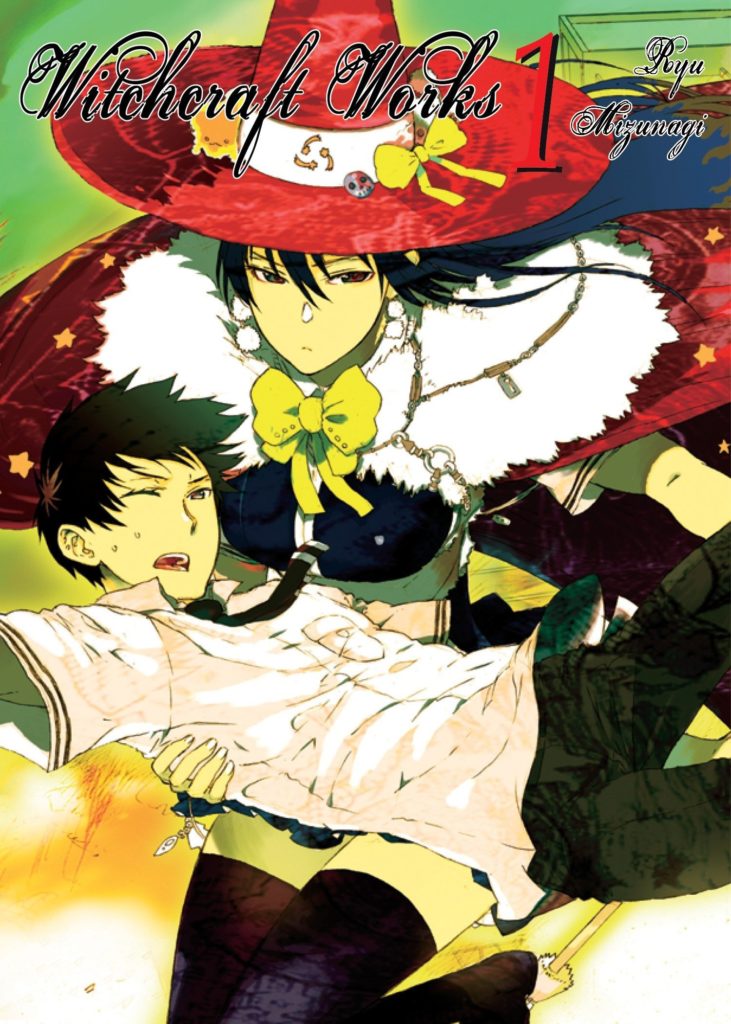 48:00 David is referring to 7 Billion Needles, which we read back in season one. It became notorious for being a book where the author is constantly drawing naked dudes, but only sometimes drawing them with their wangs hanging out, and sometimes drawing them with no genitals at all? It's a weird book. Heh.
Christopher picks… 4 first chapters of different manga! It's breaking the format of the show in a way that David already broke it with his Tsutomu Nihei episode! Here's the four first chapters we will be reading, and all four are available to read, legally, for free:
Food Wars – Sokugeki no Soma Chapter 1, by Yūto Tsukuda and Shun Saeki [LINK]
Kokkoku: Moment by Moment Chapter 1, by Horio Seita [LINK]
Sweetness & Lightning Chapter 1, by Gido Amagakure [LINK]
How Are You? Chapter 1, by Miki Yamamoto [LINK]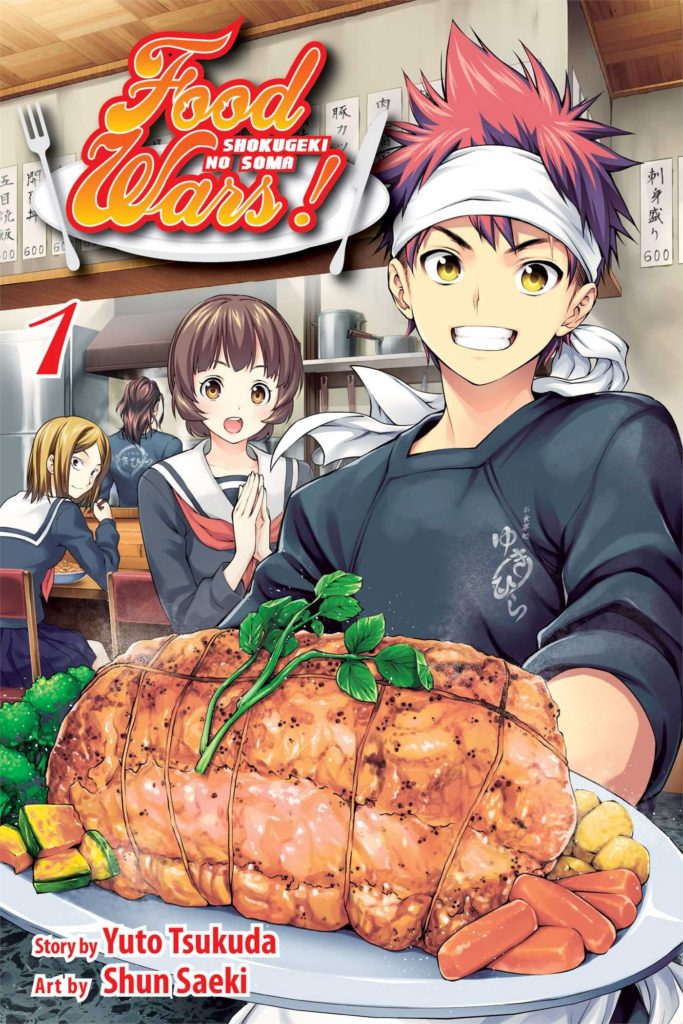 53:40 Deb picks Witches: The Complete Collection Omnibus, by Daisuke Igarashi, published by Seven Seas. A beautifully illustrated collection of short stories about different types of witches from regions around the world. It's an unique book and we're really looking forward to it!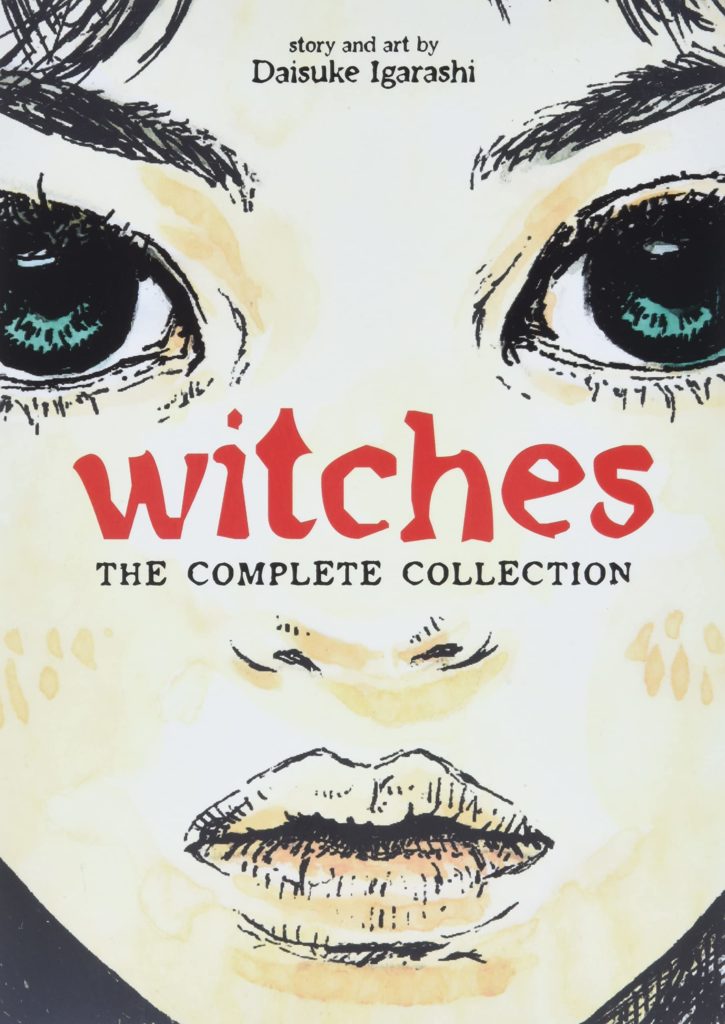 So after Chip plays favourites, which means picking the fans last, that makes our list of upcoming episodes look like this:
Ep. 68: MASSIVE, by various artists (Fantagraphics)
Ep. 69: All Rounder-Meguru vol. 1 & 7, by Hiroki Endo (Kodansha)
Ep. 70: My Hero Academia vol. 1, by Kohei Horikoshi (VIZ)
Ep. 71: Moonlight Mile (Japanese), by Yasuo Otagaki (PIXIV)
Ep. 72: Witch Hat Atelier vol 1, by Kamome Shirahama (Kodansha)
Ep. 73: Witches by Daisuke Igarashi (Seven Seas)
Ep. 74: Witchcraft Works vol. 1 by  Ryū Mizunagi (Kodansha)
Ep. 75: Four First-Chapters Special! Food Wars, Kokkoku, Sweetness & Lighting, and How Are You?
So yeah, Episodes 72, 73, and 74 make a solid 3 weeks of VERY different books about Witches! What will our next theme be? "Boob Books?" Who knows! All I know is that when Deb says we did "Dick" books, she knew what she was talking about. Get ready for MASSIVE next week.
1:00:00 TIME FOR SHOUT-OUTS!
Christopher shouts-out Our Colors, the new manga graphic novel from Gengoroh Tagame (My Brother's Husband), published by Pantheon Books. It's a massive new collection about a closeted teenager slowly learning to accept himself, and to come out. I'm still reading it (I really wanna savor a new English-language release of Tagame's work) but I'm enjoying it a ton so far.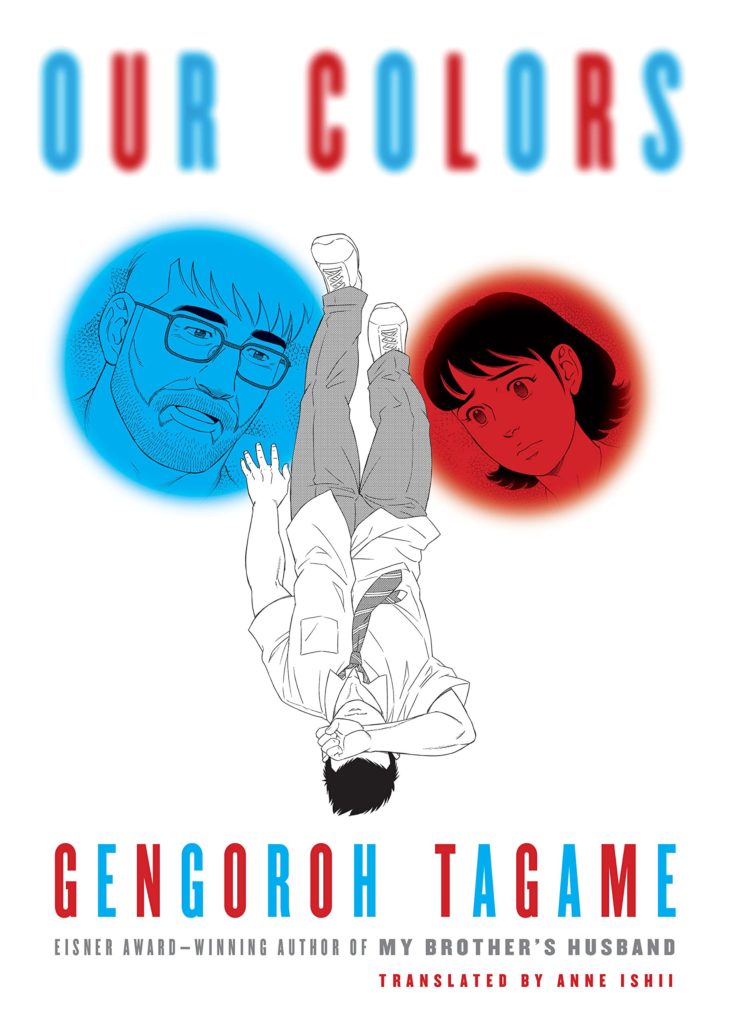 Chip shouts-out the recently deceased Ray Liotta, with a hilarious story about him as a kid, and his parents.
David shouts-out The United Workers of Seven Seas, a just-formed, just-recognized union of workers at the manga publisher Seven Seas. At the time of recording, Seven Seas hadn't decided to voluntarily recognize the union which had formed, but actually went ahead and did just that on June 24th! We record about a month ahead and this just happened this past weekend. Congrats though to the union for their recognition, and we wish them the best of luck in negotiations fighting for better working conditions for their members. Learn more at https://www.uw7s.com/.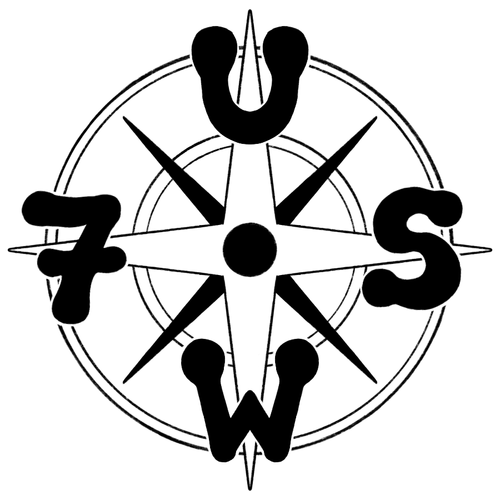 Deb shouts-out the manga we mentioned earlier this episode, The Untouchable Midori-kun, by Toya Toyota. We covered it extensively up top, but here's a link again in case you wanna go check it out now that the episode's over.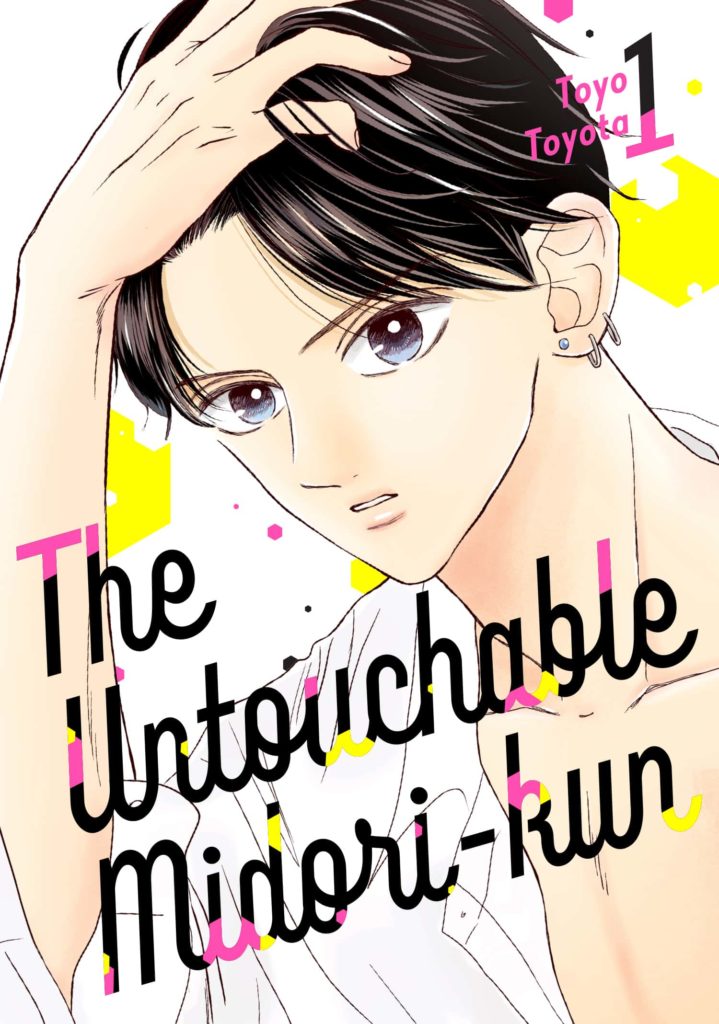 And the episode IS over! Thanks so much for listening! Please support your local comic and manga specialty shop when purchasing these books, and you can find one near you at comicshoplocator.com. You can also check your local library for print and digital lending options, they have TONS of manga! Also, check us out at MangasplainingExtra.com — we've got some cool new manga series that we're hoping to announce very soon. Finally, thanks to D.A.D.S. for their musical accompaniment this episode.
---