Ep. 63: All My Darling Daughters, by Fumi Yoshinaga
This week, we dive back into a josei title, and it's by a noted boys love manga creator! It's all coming together in this week's All My Darling Daughters by Fumi Yoshinaga! But does this manga from the dark days of 2003 hold up to the rigors of life in 2022? Will Chip and the gang 'vibe' with what Yoshinaga is 'laying down'? Only one way to find out groovy people: get hip to this episode of Mangasplaining.
Powered by RedCircle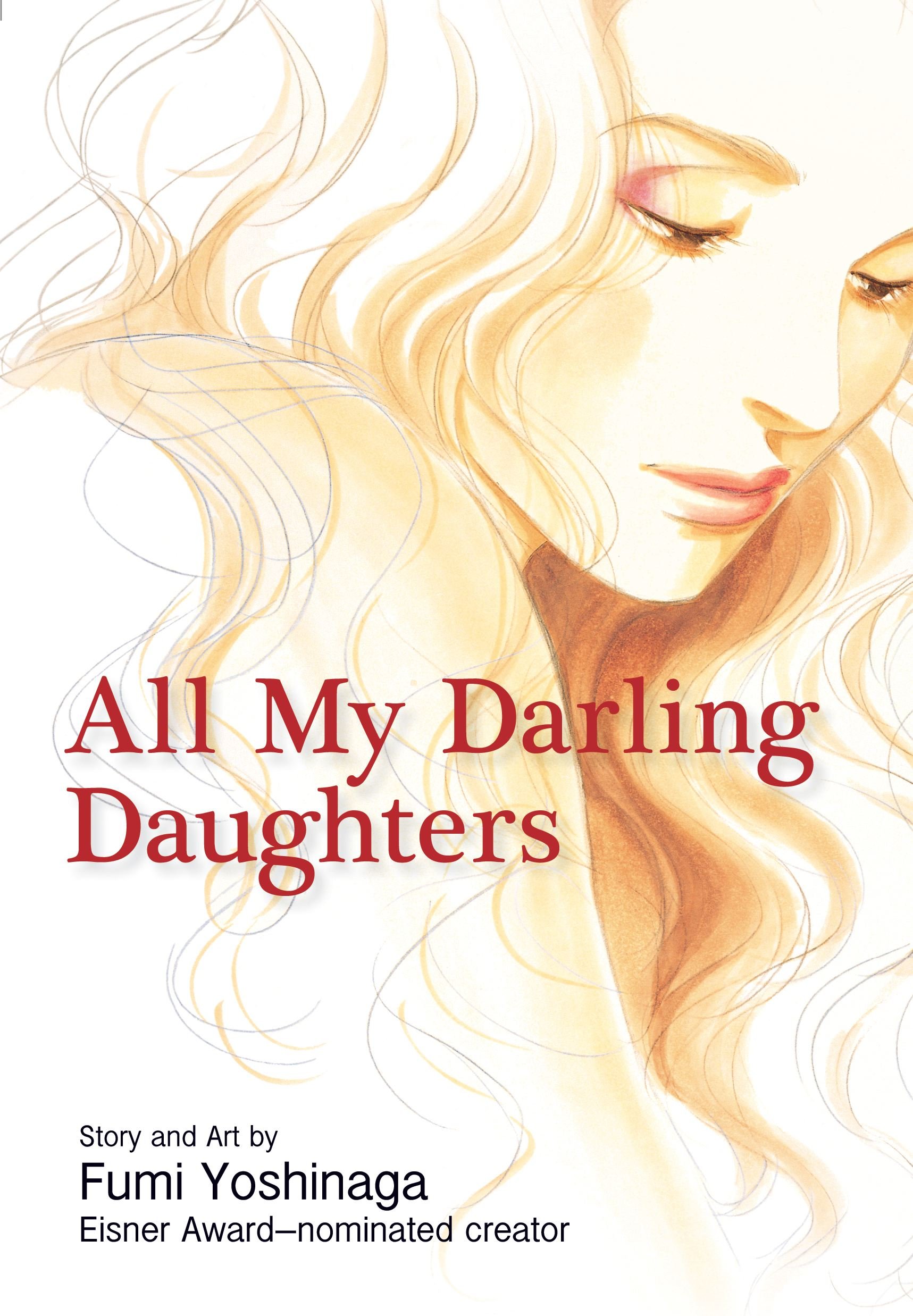 All My Darling Daughters
By Fumi Yoshinaga
Translation and adaptation by John Werry
Touch-up art and lettering by Evan Waldinger
Published by VIZ Media in 2010 (Print/Digital)
Show notes by Christopher Woodrow-Butcher and Deb Aoki. Audio editing by David Brothers.
Before We Get Started:
This week I (hey, it's Christopher) was on the road with my just-ok headset microphone, in a room with a lot of hard surfaces. So uh, sorry I'm a bit echo-y!
Also, we bounce around a LOT this episode. This is a really fun one (with some heavy moments too), but we talk a lot about the various short-stories in this one and bounce back and forth and all over the place. If you haven't read the book it miiiiight be a little bit hard to follow this week. Our apologies!
Finally: SPOILERS. Seriously, we spoil the whole thing.
00:00 Let's talk a little bit about Fumi Yoshinaga:
Born in 1971 in Tokyo, Fumi Yoshinaga is a Tokyo-based cartoonist who has taken home more-or-less every major Japanese comics prize, including the Tezuka Osamu Cultural Prize, the Kodansha Manga Award, the Shogakukan Manga Award, the Japan Media Arts Festival Excellence Prize, The James Tiptree Jr. Award, and many more besides!
[Deb:] She was also nominated for an Eisner Award for Best Writer/Artists in 2008 for her work on Flower of Life and The Moon and the Sandals (both published at the time by Digital Manga Publishing, though both are now very out of print), a rare nod for a manga creator from this N. American comics award.
She began her career in the early 1990s, making doujinshi (self-published comics) and participating in Comic Market and other doujinshi events. She made her official professional debut in 1994 with The Moon and Sandals, in BL manga magazine Hanaoto published by Houbunsha.
Interestingly, Fumi Yoshinaga still continues to make BL as both self-published doujinshi and works that are published in magazines, and she can often be found at Comic Market with a new doujinshi from 'classic' manga series by other creators including Slam Dunk, Rose of Versailles, and Legend of Galactic Heroes… as well as doujinshi of her OWN SERIES, showing the 'sexy' stuff too hot for the pages of the magazine!
I checked my collection and it turns out I still have the two doujinshi I bought from Yoshinaga-sensei's booth at Comiket a few years back. These are Yoshinaga doing 'extra scenes' from her own manga, What Did You Eat Yesterday?, featuring sexy-times between the two protagonists. They're somewhat tame by contemporary doujin standards, but kind of great too.
Yoshinaga's work in English runs the gamut from shojo to josei to seinen manga, as well as lots of BL. Published in the first decade of the 2000s and now sadly out of print (not even digital editions!!!!) are stand-alone titles and series' including her debut The Moon and Sandals, and Antique Bakery, Truly, Kindly, Garden Dreams, Gerard and Jacques, Lovers in the Night, Don't Say Anymore Darling, Ichigenme: The First Class is Civil Law (which is actually a pretty smutty story given its title!), Flower of Life, and Solfege. I might've missed some!
Much more in-print and available (all in digital too) are today's book, All My Darling Daughters, and her two long-running ongoing series' Ooku: The Inner Chambers and What Did You Eat Yesterday?
Ooku: The Inner Chambers is a speculative-fiction historical story about a plague that kills off 3/4 of the men in Japan, leaving women to rule the country, published in English by VIZ Media. FYI, the last volume of this 19-volume series was recently published, so if you haven't read it yet, now's a great time to binge-read.
What Did You Eat Yesterday? is about two gay men sharing their lives together in Tokyo, and cooking for each other, availalable now from Kodansha. Interestingly, a book we talk about a little later, Not Love But Delicious Foods (a single volume collection of food-centric short stories, published by Yen Press), seems to be going permanently out of print. If you see it out there, snatch it up. And Yen Press, if you're reading, I promise we'll do an episode on that manga if you bring it back into print (or even offer it as a digital version).
Yoshinaga is very secretive. The photo we have up top is unattributed and otherwise there are no photos of her online (EDIT: It wasn't her, we removed it!), and she doesn't seem to have an online presence either. I'm not even sure if she's actually AT her booths at Comiket, but having visited, many excited women are happy to sell you her doujinshi. As you can probably tell, Yoshinaga is an absolute legend in my opinion, and anything we can do to put some shine on her name is a good thing, IMHO. I hope after today's episode more people will go check out all of her work!
01:30 Here's what the publisher and also David had to say about this book:
Yukiko, a salarywoman in her thirties, still lives with her mother Mari. But their relationship suffers a sudden change when Mari announces that she's getting married–to an ex-host and aspiring actor who's younger than Yukiko. Yukiko, convinced he's out to fleece her mom, can't stand to stay in the house and decides to move in with her boyfriend.

-VIZ Media
And… this isn't really what this is about, but that's not wrong, either! It's actually 5 short stories, which are book-ended by the story of Yukiko and her mother Mari, and maybe more importantly, Yukiko's grandmother. The stories in between those bookends illuminate how we all make choices in our lives, and are affected by those choices and the things outside of our control. It's very, very good! It also has problematic elements, as we'll get into in this episode.
02:30 So at the dawn of the Manga Boom in N. America, Fumi Yoshinaga is a creator who was widely published (as we got into up top). I think everything she had created (that wasn't doujinshi) to that point was licensed, translated, and published in English. The main publishers were Tokyop, and their "BLU" line of BL (usually adult-oriented BL), and the I'm-not-sure-if-they're-still-called-DMP / Digital Manga Publishing and their "801 Media" line of extra-spicy BL Manga. The BLU and 801 Media imprints for these two companies went out of print around the time of the manga industry 'market correction' from 2010-2012, mostly spurred by the bankruptcy of Borders books. We should probably talk about all of that at some point?
Actually while researching the above, it looks like several DMP and 801 Media titles are still available at RightStuf, including Yoshinaga's Ichigenme. I can't tell if these are just the remnants of 801's going-out-of-business sale, or they're digital print-to-order, or what?
Okay, actually, it looks like ALL of the remnants of the DMP/801 Media titles are actually sitting at RightStuf…? Go get your OOP (out of print) books I guess. Here's the thing though, none of the books on the RightStuf site have the author's names ANYWHERE in the descriptions. Haha, oh man, that's just perfect. I typed "Fumi Yoshinaga" in their search box and nothing came up, but searching by title does bring up some random boxes. So yeah, it's out there, I guess, but… yikes.
So that's today's lesson folks: There's a huge swath of this industry that acts like there are no authors of any of these books, no creators for any of these 'properties'. It's all just product. Though, honestly, I've never seen a website that simply didn't include any authorial credits at all, that's a new one. Anyway!
[Deb:] It's worth noting that both Digital Manga Publishing and TokyoPop are publishing boys love manga today, albeit not republishing/reprinting the Fumi Yoshinaga titles we're mentioning in this episode. DMP is still publishing boys love under their June Manga imprint and TokyoPop is offering both BL from Japan and Korea (along with some yuri/girls'love manga) under their Love x Love imprint.
03:00 As mentioned earlier, aside from today's book only her two long (current) series' Ooku and What Did You Eat Yesterday? are available digitally.
04:45 There's some heavy, devastatingly-delivered lines in this book.
5:30 Deb will dig deeper into Akane Torikai's book Sensei's Pious Lie (available now print/digital from Kodansha) in the shout-outs section at the end of the episode. It's a heck of a book.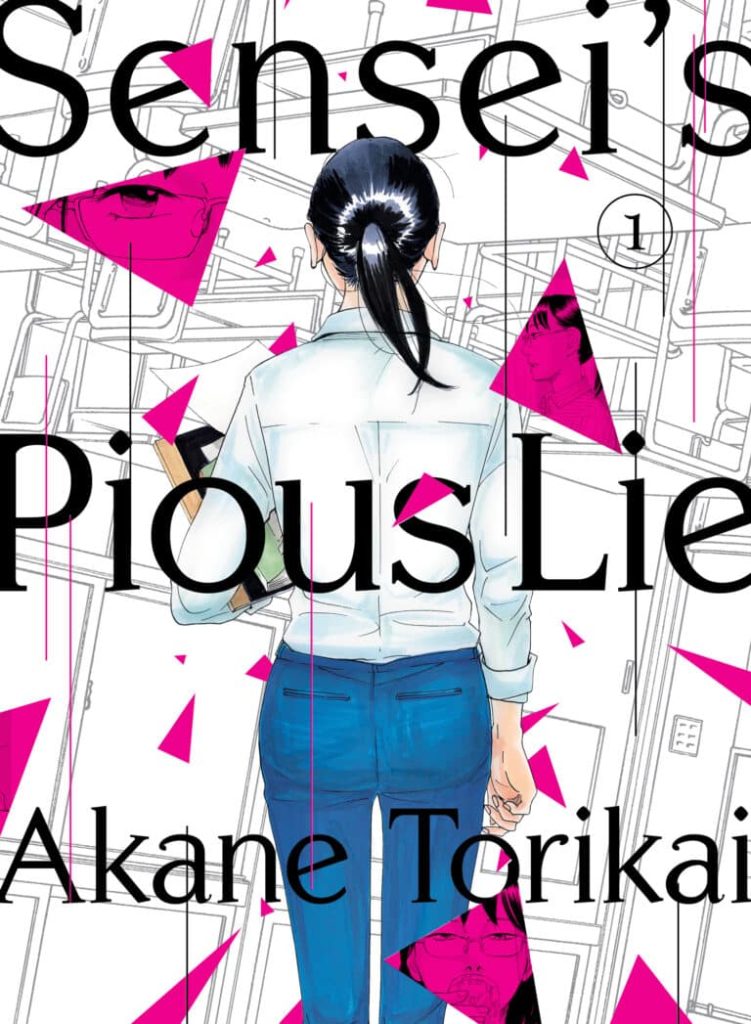 7:00 Yeah, we talk about 'same-face syndrome' a lot this episode, where the authors of books tend to draw the same face for each 'type' of character and just change the hairstyles, but it's absolutely a real problem here when lots of different characters are being introduced, or particularly when scenes cut between characters. The transition between the third and fourth chapter in particular was a bit rough. It's overall a minor complaint, since the work is so strong, and it's better in her late work, as Yoshinaga-sensei pushes her art and caricature skills further. I think the wide variety of 'everyday people' in What Did You Eat Yesterday? is really quite nice, actually.
09:10 If this were YouTube, we would've been de-monetized thanks to Chip's blowjobs.
I wrote that, and then I was going to re-write it to be clearer, then I was like "Nah, f**k it, it's funnier to leave it that way."
09:55 "Falling in love means discriminating among people." Like I said, devastating, in the context of, oh, I dunno, just falling in love with a man and him falling in love with you and then realizing it could never be.
10:50 "Chris, ya dunnit again."
11:15 As we get into throughout this episode, the second story deals with a relationship between a female college student and her male teacher, and it really did surprise me when I re-read this book a decade later… and nearly 20 years after this story was written (It was originally published in Japan in 2003). We talk about this story and how it's handled extensively throughout this episode, it's probably not how it would be handled today, so you'll get a sense of whether or not it's something you'd want to read.
12:55 There's a real 'advice from a stranger at a bar' vibe to this sequence. Basically, Mari (the oldest/wisest person in the room) has a detached sort of "Look, here you go, but don't blame me either way, we're just drinking at the same bar" advice that's really good, and ends up solving everything… well, er, sort of.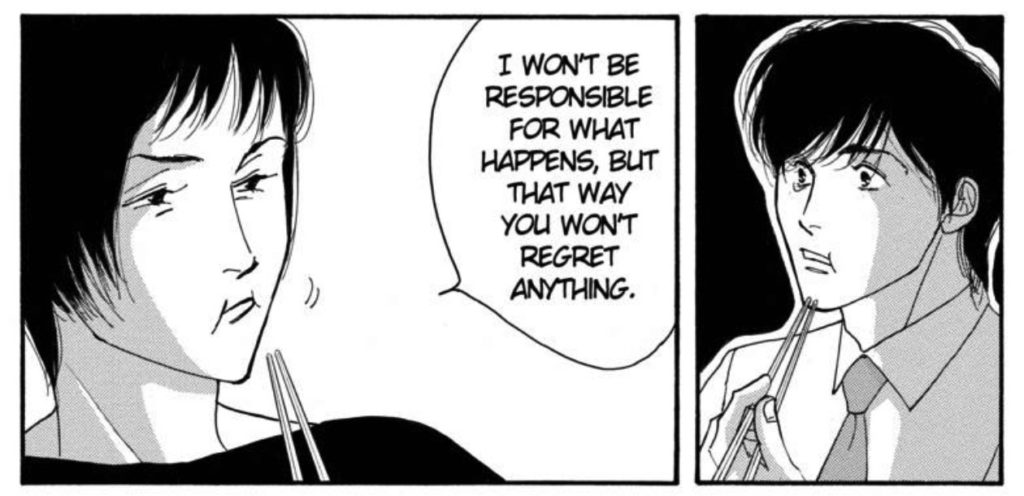 13:05 David (and Deb) mentioned a couple of previous reads from the podcast, Journal of My Father by Jiro Taniguchi, and Vinland Saga by Makoto Yukimura. They're both great books and some of our best episodes. Definitely give them a read (or at least listen to our episodes). David also points out that Vinland Saga is one of the first multi-volume omnibus editions we assigned to Chip, though he describes events that come up later in the series (beyond the first 2 volumes that we covered in our podcast episode).
13:34 We didn't get an official 'what does Chip think of the colors' segment this week, probably because David called out this image of the woman dancing on the table of contents, and what a lovely little moment it is.
14:42 Meanwhile, there's this great different-version-of-the-same-smirk situation, featuring Yukiko and her mom, and I think it's such a great mother/daughter moment, that expresses what's going on in their lives.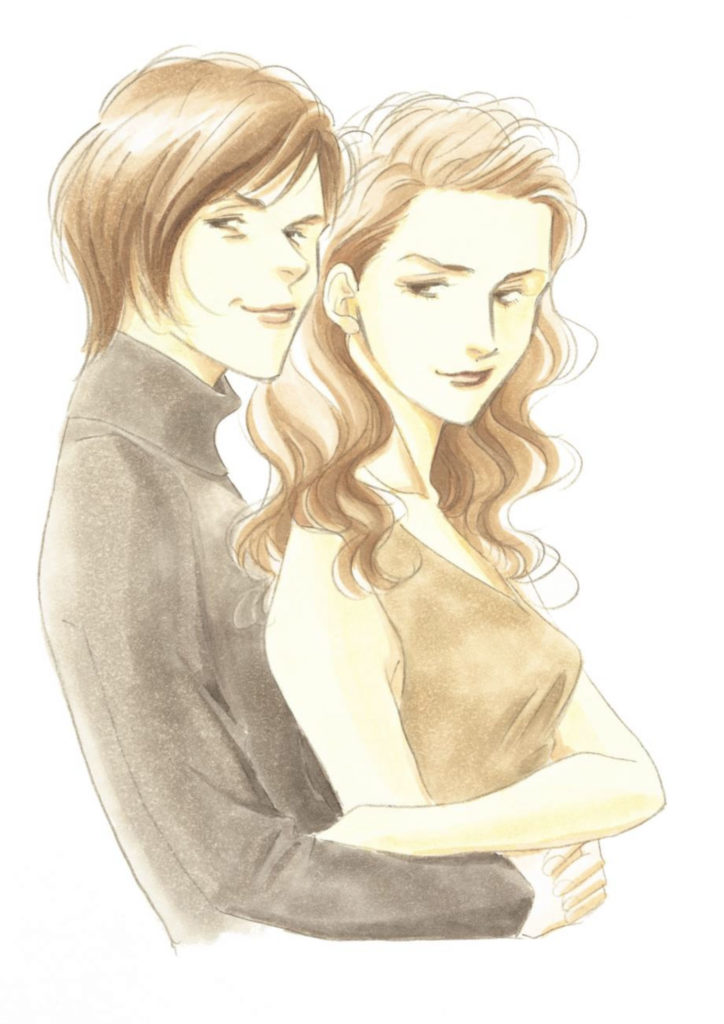 What I didn't mention is that it comes after this double-page spread, which is even more of a dramatic mother, daughter, and uh… host-club-husband montage.
There's such a wonderful sense of drama to this image, and really, the whole book. There are some great moments throughout the book that show some incredible body language and movement. I wish we'd talked more about the physical 'acting' in this book, in addition to the great facial expressions, because some of it's really special.
15:10 Speaking of great facial expressions, Deb mentions the surprised look, on page 16. There are lots of even more extreme facial reactions, where the characters get very 'cartoon-y' and over the top, but keeping this one in a more realistic space while still showing the absolute shock of the situation? Pretty good. 🙂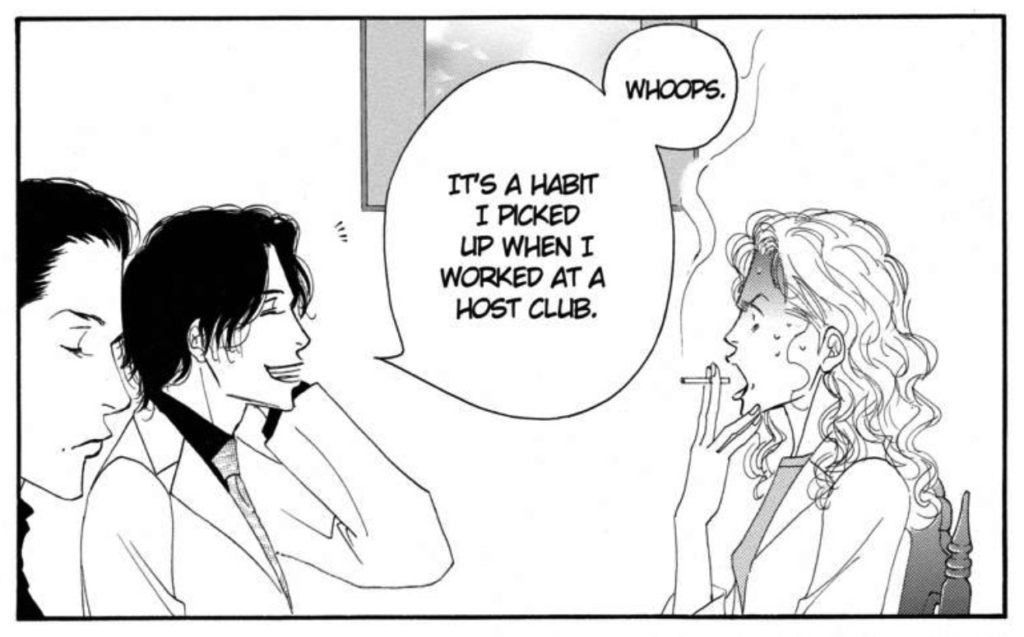 15:18 So yeah, the face-turn thing, that Chip and Deb call out is real. Those eyes are just waaaay too inset into that face, that's really unfortunate. I stopped noticing it after a while, though!
EDIT: 16:40 The story I mention, Iguana Girl by Moto Hagio from the collection A Drunken Dream and Other Stories was originally published in 1991. This is 12 years (give or take) before Yoshinaga wrote this story, and according to Eric in the comments (thanks, Eric!) the story was hugely popular and widely read. While we don't know for sure if it was an influence on Yoshinaga-sensei or it was just something in the air, these two stories of women dealing with inter-generational trauma caused by their moms, and their mom's moms, make for really excellent reading next to each other… though perhaps a little heavy. Anyway if you want to know what we had to say about it (spoilers: loved it), check out our episode on it.
UPDATE 2022/06/27: Actually, it was directly inspired by Iguana Girl! One of our awesome listeners, NovicefromFE, wrote in to let us know that in a special interview Yoshinaga said the lack of understanding between mother and daughter in Hagio's Iguana Girl was a direct inspiration for All My Darling Daughters! You can see the interview link above, and on this info page about Hagio's Iguana Girl, it references the Yoshinaga story too.
NovicefromFE gave us an 'unofficial' translation of the text on the pages above, for those of you who aren't auto-translating languages in Chrome:
"萩尾先生の描く娘に理解のない母と娘の関係を自分の母と祖母の関係に見たよしなが氏が「愛すべき娘たち」という作品を描いた話。"

Fumi Yoshinaga felt that the relationship depicted in "The Iguana Girl" between a mother who does not understand her daughter and her daughter is similar to the relationship between Yoshinaga's own mother and grandmother.

That is why she wrote "All My Darling Daughters".

Translated from MotoHagio.net
—
On that note, the reveal of why the grandma needled her daughter all her life (and gave her a hell of a complex) is just… well I've said devastating a few times today, but damn. (Remember to read right-to-left.)
19:54 Look, we said spoilers up top, but yeah, this book really does end on a grim, very funny joke that we are absolutely going to spoil here.
Trust us, it's heartwarming.
22:15 Lots of personal stories this week.
25:15 This isn't really a question we ask directly very often, but I was genuinely curious: Is this book of short stories good enough that you'd want to read more from this author? I think it's interesting to ask directly, and I appreciate David answering directly. Chip on the other hand… 😛 Haha, but seriously. Curious to see if we do another one some day.
26:10 Not to go too deeply into here, but I've got a few problems with the translations of Ooku and What Did You Eat Yesterday?. It's not really fair to do a drive-by on these series, I still happily recommend both of them (with caveats), and maybe we'll dig into it more if we ever do these series' on the podcast. I hope we do!
26:25 As mentioned up top, Yoshinaga-sensei's autobiographical manga short-story collection Not Love but Delicious Foods Make Me So Happy is currently 'between printings' with no digital version available. Still, if you see a copy grab it, it's a solid read.
28:30 We're talking about movies and TV and it's not even the shout-outs section! Here's a little bit about Love Life starring Anna Kendrick, that David mentions. Looks good.
29:20 So… yeah. The resolution? The punchline? I'm not sure what, of the third story in the book, is that the undiscriminating woman who has love in her heart for all people… becomes a nun and joins a convent. It's a surprisingly touching, and surprisingly NOT judgey ending to the story that you really, really wouldn't see coming. Unless we spoiled it for you?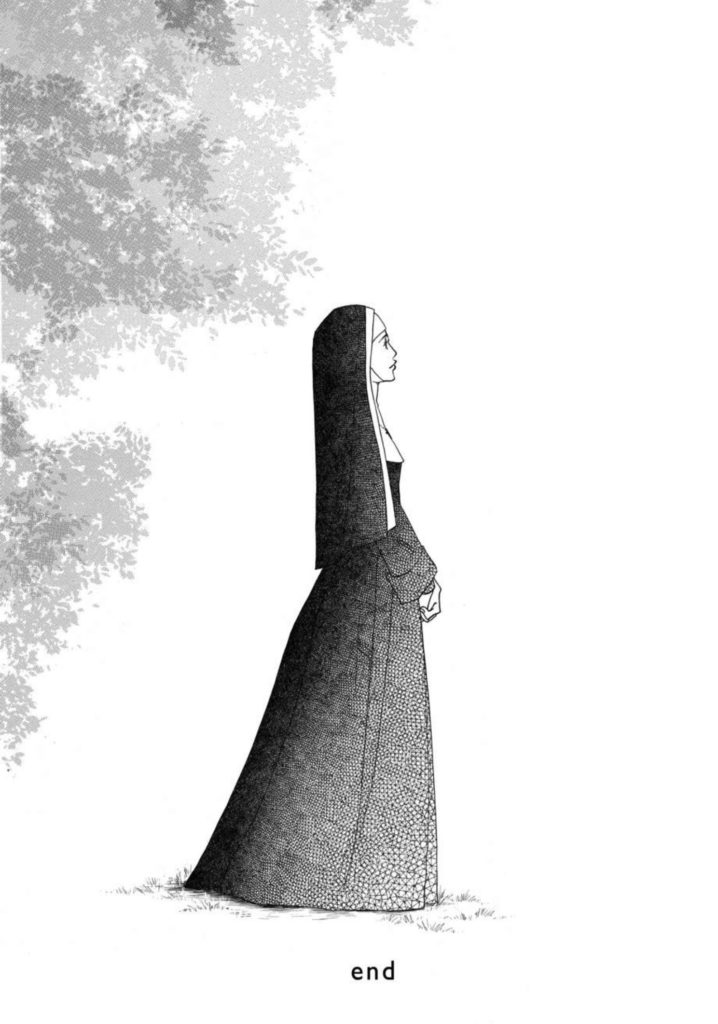 31:30 Same story, this wonderful little character moment, about noticing she's still thinking about the stuffed animal, and they go back so she can buy it, is really nice.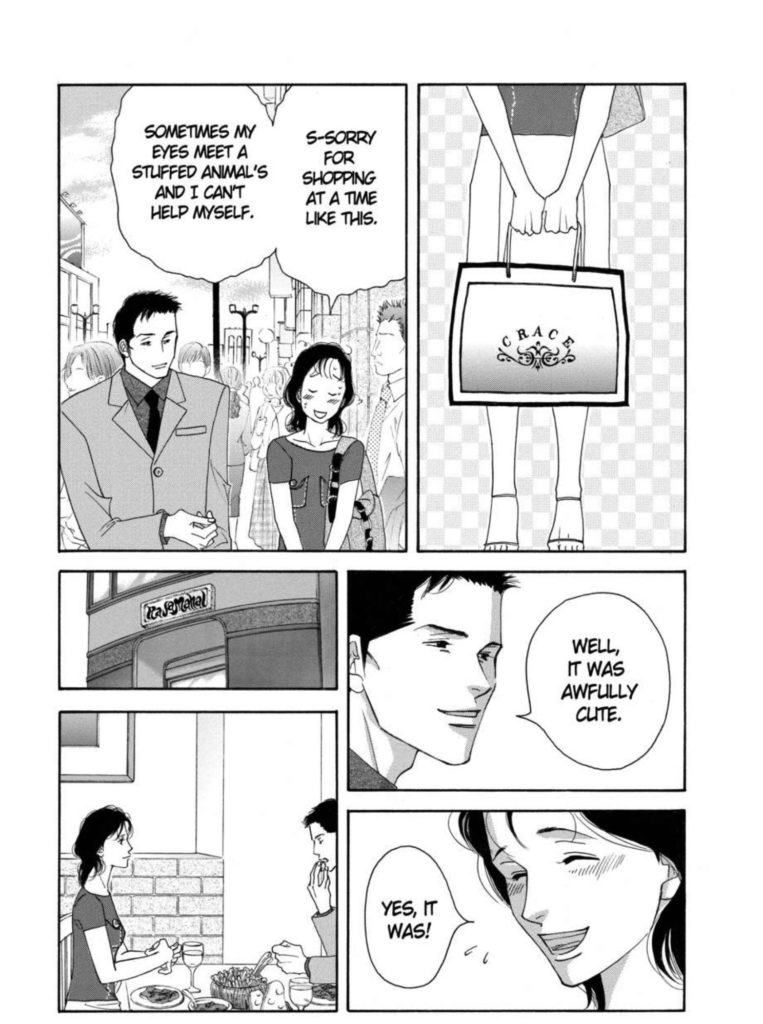 Being able to spend a few pages on this entire sequence and really let it breathe and resonate is one of the best parts about manga, IMHO. It's not rushed, it might only be half a page in a Western comic, but it shows so much about these characters and their situation.
34:00 David calling out the amazing reaction shot when the nun's friend finds out she joined a convent. Like I said, great physical acting in this one.
34:30 David also mentions a solid thing about the art in this one, and that's the storytelling decision to change scenes mid-page. This is something that generally Isn't Done in either American OR Japanese comics (happens more frequently in Franco-Belgian work), and it can create some really good, jarring-but-effective moments.
For example, (as we mention in a few minutes), the page 106-107 sequence, with the mid-page scene change for just the last panel of page 107, is really strong.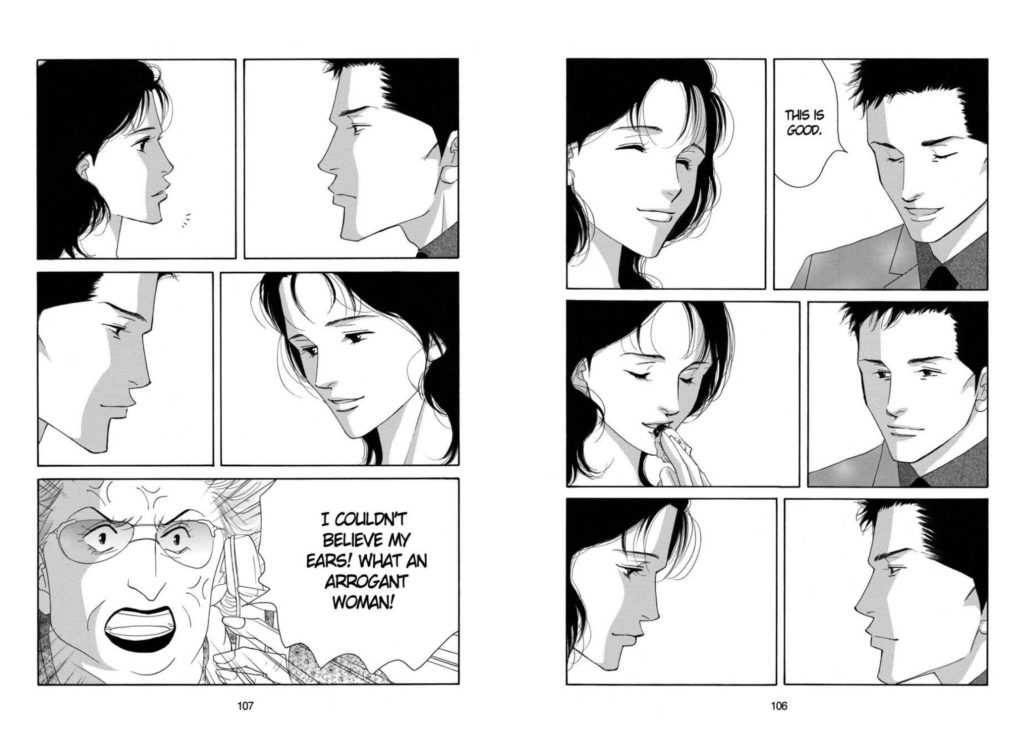 39:59 Guilty Laughs #1: No Blow Jobs. page 66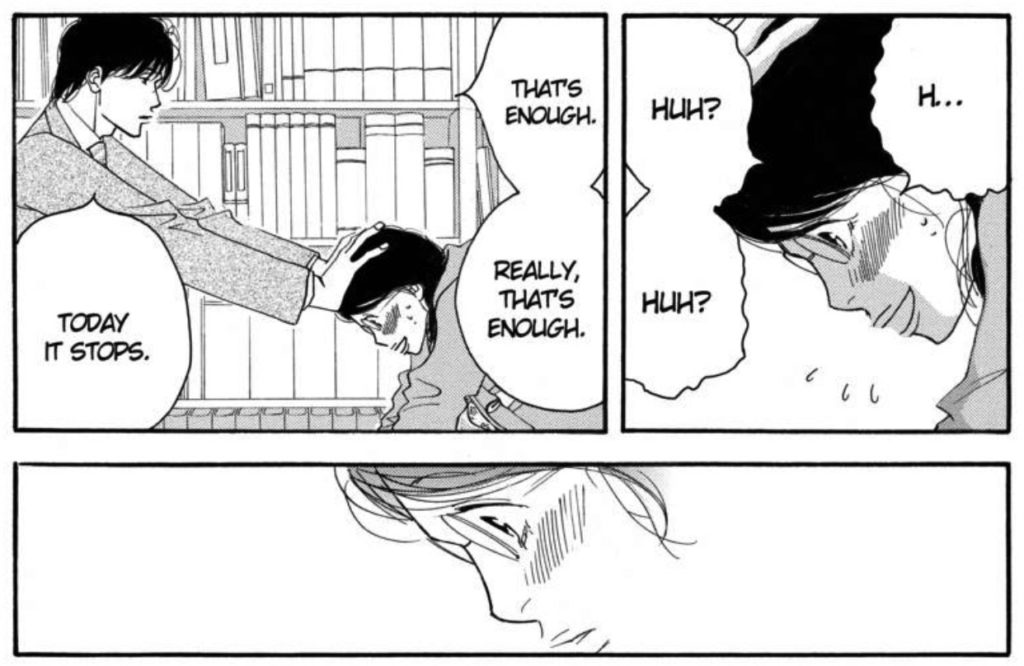 Guilty Laughs #2: Her technique was awesome, and they're booing him! Page 52
42:05 All characters in this story are 18 years of age or older, your honour.
43:00 Well, if we weren't de-monetized before, we certainly are now.
47:00 Yet another devastating line: "You're still such a child."
The point is driven home later in the story, that our judgey protagonist never REALLY had a handle on what her friend was going through. Even though she seemed flighty as hell and could never stick to anything, she was also probably dealing with some pretty insurmountable stuff from a position that couldn't be understood. It's really effective.
This reminded me of another manga I read recently, called My Broken Mariko by Waka Hirako (I honestly can't believe that one didn't snag an Eisner Award nomination…). Maybe check out My Broken Mariko from Yen Press — it's a pretty unique book.
[Deb:] My Broken Mariko, like All My Darling Daughters is a single-volume story about adult females dealing with difficult relationships. Tomoyo (pictured here on the cover) stood by her friend Mariko since they were classmates, something that was especially important because Mariko had to deal with years of abuse from her father. When Mariko dies, Tomoyo goes on a mission to retrieve Mariko's ashes from her family, and take her friend on one last journey together.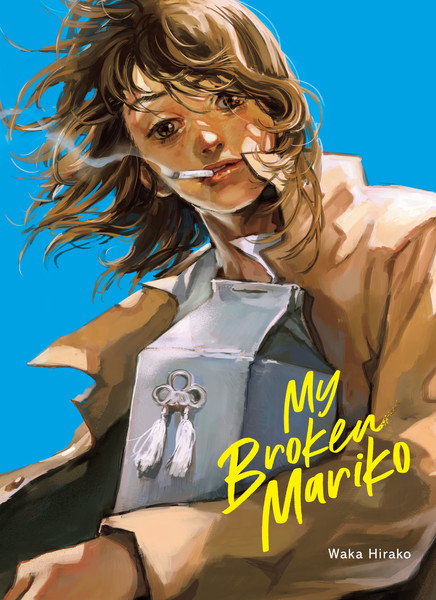 [Christopher:] Speaking of which, in a little bit Deb mentions two difficult, challenging, messy manga again. One of which is Sensei's Pious Lie, but she also mentions Ciguatera, by Minoru Furuya. I'll let Deb fill-in the details about that one.
[Deb:] Ciguatera is a manga that I really wanted to like, but reading the first volume was… well, it wasn't much fun. High-schooler Yusuke Ogino is small for his age, and as a result, has to endure a lot of humiliation and abuse from bullies. But he dreams of owning a high-end racing motorcycle, and taking it on a road trip across Japan. While taking his motorcycle license test, he meets Yumi, a pretty, mature girl who shares his interest in motorcycles. Yumi gives Yusuke the shock of his life when she shows interest in him, and this chance encounter transforms his life.
I'll probably continue to read further, since Ciguatera is described by Kodansha as "one of the great masterpieces of graphic storytelling," but just saying that the first omnibus volume was full of very uncomfortable moments that live up to its "pitch-black humor with pathos and the awkward realities of everyday life" description from the publisher.
48:30 One of the things that Deb rightly calls out that All My Darling Daughters does really well is make the sexism that the female characters (and by extension, most women in Japan) must face in day-to-day life really clear and affecting. Chip mentions in a few minutes that the misogyny comes rapid-fire after Deb's example, and the one-two punch on the page below is just so deftly handled, really good stuff.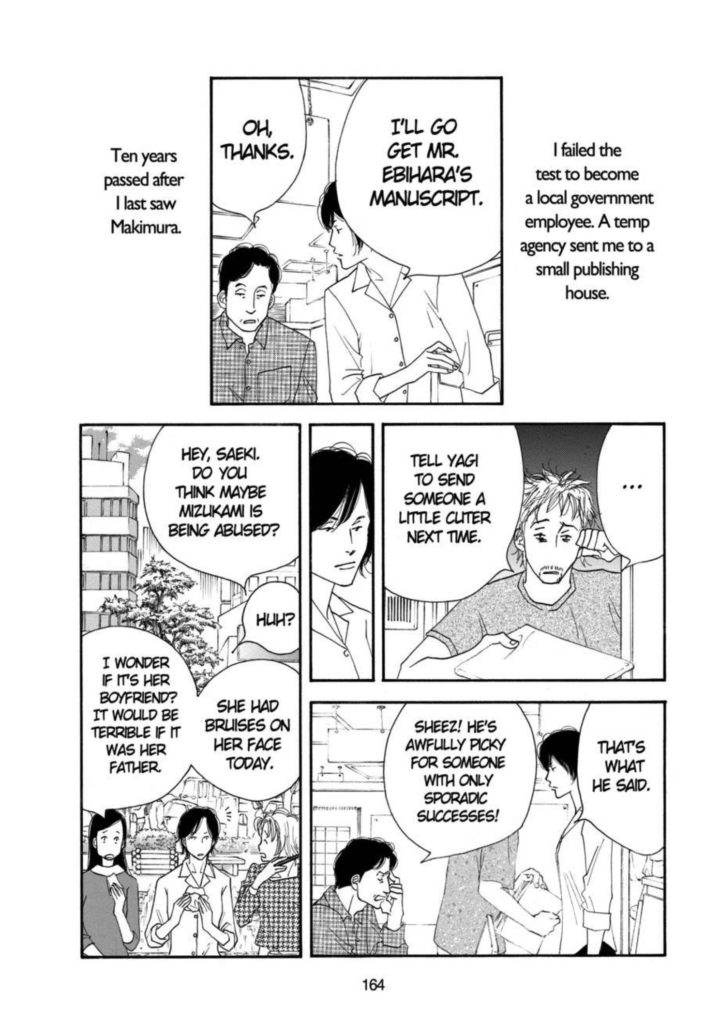 This turns out to be a one-two-three punch here, as Yoshinaga subtly links the casual misogyny at multiple levels that women face directly to a conversation about physical abuse. She knows it and has laid it bare.
50:10 Well, in true Mangasplaining fashion, we have a brutal sidetrack and mood-shift here, but man, that The Brady Bunch Movie is just so good.
After this episode, David went and watched it (as he said he would) and he loved it, and sent us this clip of the original Brady Bunch television show which now reads almost as self-parody.
Anyway, between the original conversation, David sending the clips, and then listening to this episode to write these show notes… I went and bought the movie and I've been watching it on the other monitor while I was typing up these show notes. I lol'd, it holds up. But I'm a bit worried about whether or not A Very Brady Sequel is any good… Still go to bat for the two Adams Family movies though.
52:55 Here are the American (and British!) graphic novels that the team recommends if you enjoyed All My Darling Daughters.
Love & Rockets: The Love Bunglers by Jaime Hernandez, Fun Home and Are You My Mother? by Alison Bechdel, the works of Posy Simmons including Tamara Drewe and Gemma Bovary, Can't We Talk About Something More Pleasant? by Roz Chast and Wash Day Diaries by Jamila Rowser and Robyn Smith. Literally type those into any book buying website, they're easy to buy. 🙂
1:00:00 David wants to go out on a zinger, but also a quiet moment from the book, so it's hard to be mad. ;).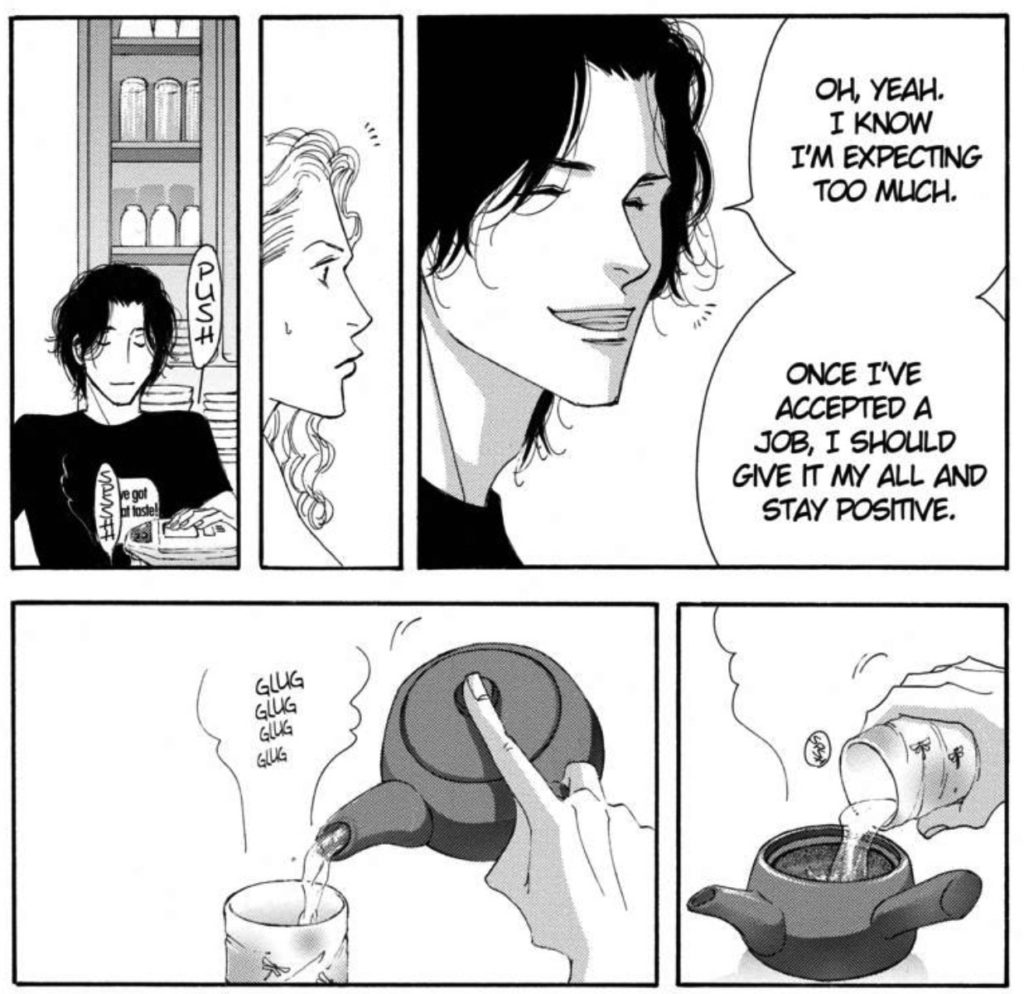 ---
1:01:39: Hey, it's THE BREAK
Since we're running an ad in the podcast anyway, we'll run a little one here too. It's for our newsletter, Mangasplaining Extra, where we're publishing manga and also emailing these show notes directly to you and a bunch of bonus articles are on the way too. Maybe go check it out?
---
And we're back! Due to dynamic ad insertion, we've had to ditch the timestamps from this point on. Sorry!
It's time to bring back the Q&A, and boy did we! Here's this week's question from Matthew V.:
I came across this from Manga in Theory and Practice by Jojo's mangaka, Hirohiko Araki:
What I thought was super interesting was in the last paragraph about the difference between Western and Japanese comics. I wanted to see if y'all had any thoughts on how he thinks manga and Western comics are primarily different and if you think there's something that defines manga from Western comics.
That's a really interesting question, and I think we put that one through the wringer pretty well, actually. We do reference a few things in answering the question though, so here's some of those referenced items:
ITEM: Chip's currently serializing his new comic Public Domain for subscribers on his newsletter, go check it out. Or wait until it hits comic store shelves in June.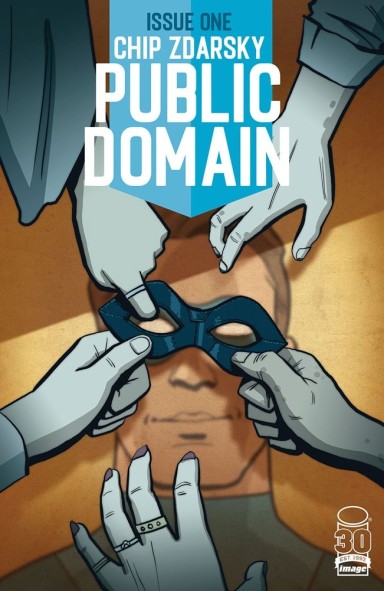 ITEM: Here's some X-Men in a discussion about what happened to Thought Bubbles in comic books. It's kind of surprising to see people in that forum coming down on the side of getting rid of thought bubbles and narration, I think it's ridiculous personally!
ITEM: Shonen Jump is Shonen Jump, and the Shonen Jump way of making comics is really a thing. If you want the deep, deep, long dive into what makes a Shonen Jump manga, the series Bakuman by Ohba and Obata details exactly that in its shonen story about two dudes trying to become the greatest manga-ka in the world. I read the whole thing and it's really well-done comics that I have super mixed-feelings about!
Meanwhile, if you want a slightly-less-fictionalized look at how Shonen Jump is made, go straight to the horse's mouth with The Right Way To Make Jump. The first 3 chapters are free to read on the Shonen Jump site, and it digs into how the manga is made and what makes a Jump manga… Jump.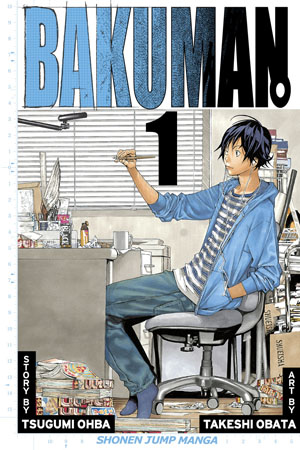 ITEM: So the great big store full-to-the-brim with used manga that Chip's talking about? That's Mandarake, a massive repository of used manga, and other otaku books and goods. I've probably spent more time in the Nakano Broadway Nakano than anywhere else in Japan that isn't a hotel bed.
[Deb:] Mandarake has many locations throughout Japan, not just Tokyo. It's notable for being a place to buy new and used manga, magazines, toys and other collectibles. I don't know of any similar type of mega-store in N. America, where people can sell their unwanted pop culture goodies, and where such a huge variety of items, both ordinary and incredibly rare and unique can be found at any given time. If you have even the slightest nerdy tendencies, a Mandarake store should be on your must-visit list when you go to Japan. Mandarake has an online auction/ecommerce site available in English and an English language Twitter feed too. Since most of us can't get into Japan now to visit and shop, this might be the next best thing to going there.
[Christopher:] Oh agreed, absolutely. I have placed an order through Mandarake since the start of the pandemic and been delighted with what I received, what a nice little treat. And I'm pretty sure the last Mandarake I was in was actually the one in Sapporo, which had a few lovely hidden treasures.
ITEM: Raina Telgemeier does love manga, though she only mentions growing up with Barefoot Gen by Keiji Nakazawa, and it having a profound affect on her–she even made a comic about it. Though the comic is no longer online, she did post a short excerpt of it here on here Twitter. I can't find the reference to Rumiko Takahashi online anywhere, I might've been getting her confused in that regard with Bryan Lee O'Malley, but maybe not, not everything is online. 🙂 But speaking of Raina and manga, in this New York Times interview from a few years back, she mentions that her favourite manga is Kiyohiko Azuma's Yotsuba&!.
[Deb:] Wanted to add the the entire Barefoot Gen series is available now from Last Gasp. It's a semi-autobiographical story about a young boy's travails as he witnesses the bombing of Hiroshima, and his struggles as an orphaned tween during the post-war US Occupation of Japan that was originally serialized in Shonen Jump(!) in the early-mid 1970s. It's a dark read, but it is definitely worth checking out.
Thank you so much to Matthew for the question! And if you want to read Hirohiko Araki's very interesting book Manga in Theory and Practice for yourself, it's now available in English from VIZ.
---
Now it's time for some Shout-Outs!
Christopher shouts out The Brady Bunch Movie, which I think we've already sufficiently covered.
David joins in and shouts-out the first two live-action Addams Family films, starring Anjelica Huston and Raul Julia.
Chip is happy BARRY is back on HBO, starring Bill Hader.
Deb shouts out Sensei's Pious Lie by Akane Torikai, published by Kodansha. It's a heavy, uncomfortable josei manga. You can read the first chapter free on the Kodansha site. Deb does a good job of both recommending it and warning you about it.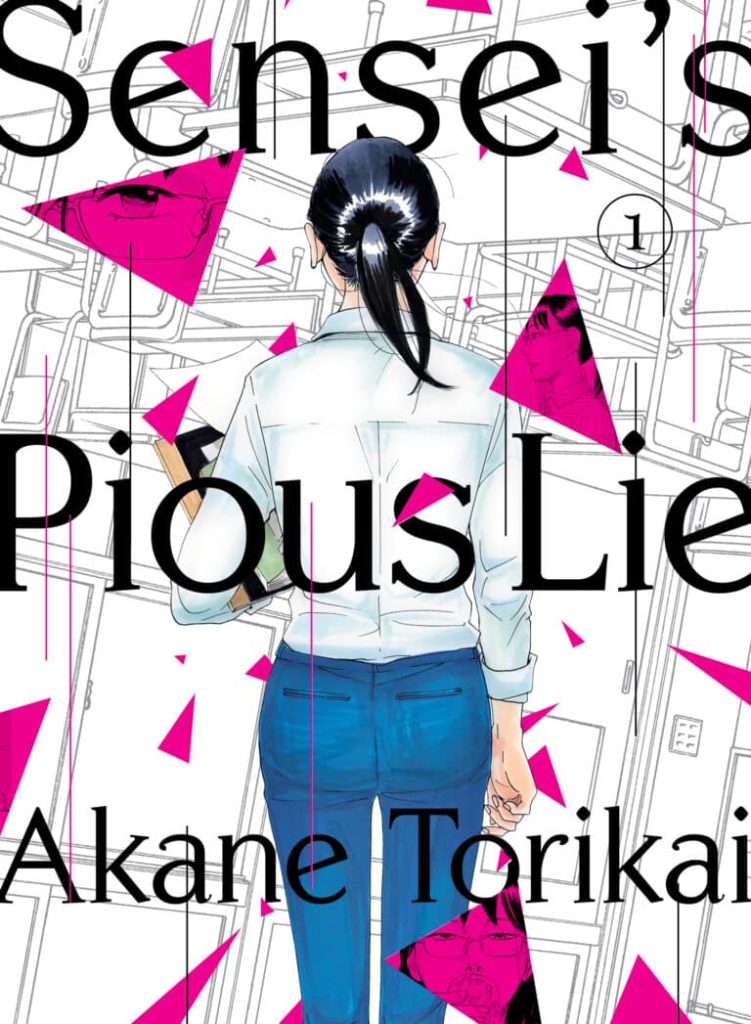 And that's this week's episode of Mangasplaining! We sincerely hope you enjoyed it.
Please support your local comic and manga specialty shop when purchasing these books, and you can find one near you at comicshoplocator.com. You can also check your local library for print and digital lending options, they have TONS of manga! Also, check us out at MangasplainingExtra.com, we're doing cool stuff over there, like that Kaz comic up top. Finally, thanks to D.A.D.S. for their musical accompaniment this episode.
See you next week for Blue Giant vol 5&6!
---