Ep. 84: The Best Manga Of Mangasplaining Season 3! With Awards!
This episode is great jumping-on point for anyone who wants to find great manga to read without listening to 80+ episodes of us talking! The Mangasplainers pick their favorite books from Season 3, making recommendations of manga… for people who don't read much manga! Which titles will take home the coveted Triple Crown, the manga that all of us agree is a great pick for readers new to manga? Listen and find out!
Powered by RedCircle
Listen and Subscribe to the Podcast:
Google | Apple | Stitcher | RedCircle | Amazon | Radio Public | PocketCast | Spotify
BEFORE WE GET STARTED: We're doing something different this time! We're gonna hand out some 'best manga' awards first that will 'spoil' the episode, then we're gonna do some VERY short (well, for us it's short-ish) show-notes for this episode after that, and end with our picks for the first 4 books of Season 4, and shout-outs! So without any further ado:
THE COVETED MANGASPLAINING "BEST MANGA FOR PEOPLE WHO DON'T READ MUCH MANGA AWARD," SEASON 3, AKA THE "TRIPLE CROWN," GOES TO:
TIE: Blue Giant Vol. 5-6, by Shinichi Ishizuka, and Witch Hat Atelier Vol. 1, by Kamome Shirahama
It's true! While both of these are technically 'seinen' titles, they're really worlds away from one another (literally)!
Blue Giant is the story of Dai, a young man who works hard at becoming a jazz saxaphonist, leaving his crummy little town with the goal of being one of the best in the world! We picked up the story with volumes 5-6, where Dai has already graduated high school (I think I'm particularly done with high school stories at this point) and ended up in the big city of Tokyo, where he meets his future bandmates and friends. It's a great look at Jazz, music, and working to better yourself, and a very enjoyable manga that all four of us agreed on. Created by Shinichi Ishizuka, translated by Daniel Komen, lettered by Ludwig Sacramento, edited by J.P. Sullivan, and published by Seven Seas, you can check out our episode on this manga, as well as a special 'pre-read' the Deb wrote up for this one since we jumped into volume 5.
Meanwhile, Witch Hat Atelier is about a young girl who learns the biggest secret of her world: Anyone can make magic. There are no chosen ones, it just requires hard work, skill, and determination to learn the secrets of making magical things happen. We join Coco, the aspiring witch on her journey in a breathtakingly beautiful new world. Deb, Chris, and Chip all picked this one for their best-of, giving it a second 'triple crown' pick, and the art is truly stunning. Created by Kamome Shirahama, translated by Stephen Kohler, lettered by Lys Blakeslee, edited by Ajani Oloye, and published by Kodansha, you can listen to our episode on Witch Hat Atelier here.
Both of these titles were picks by Deb, by the by, so kudos to her!
And now it's time for the:
NOT QUITE TRIPLE-CROWN WINNERS SINCE ONLY TWO PEOPLE CHOSE THEM, THOUGH REALLY IT COULDA GONE TO THREE, BUT RULES ARE RULES, SORT OF I GUESS, OR THE 'RUNNERS-UP TO OUR BEST MANGA OF SEASON 3'
TIE: Ping Pong Vol. 1 & 2, by Taiyo Matsumoto, and Cross Game Vol. 1, by Mitsuru Adachi
Another tie! These are both Chris' picks for the podcast, but it was Chip and David who both picked Taiyo Matsumoto's Ping Pong! A book that wildly vacillates between "visually striking" and "ugly," but never stops being anything other than a gripping story, brilliantly and kinetically told! Translated by Michael Arias, lettered by Deron Bennett, designed by Adam Grano, edited by Mike Montessa, and Published by VIZ Media, you can find our episode on Ping Pong here, why not give it a listen?
Meanwhile, both Chris and Chip DID pick Mitsuru Adachi's Cross Game, a masterpiece of comics storytelling (though in a totally different vibe than the masterpiece of comics storytelling that is Ping Pong). Both titles are highly recommended to folks curious about manga, but the panelists agreed that folks who are working in comics, especially making comics, will find even more to love in these titles. Created by Mitsuru Adachi, translated by Ralph Yamada and Lillian Olsen, lettering by Jim Keefe and Mark McMurray, edited by Yuki Murashige and Andy Nakatani, and published by VIZ Media. You can listen to our episode about that right here!
And finally…
LET'S JUST CALL THESE 'THE HONORABLE MENTIONS'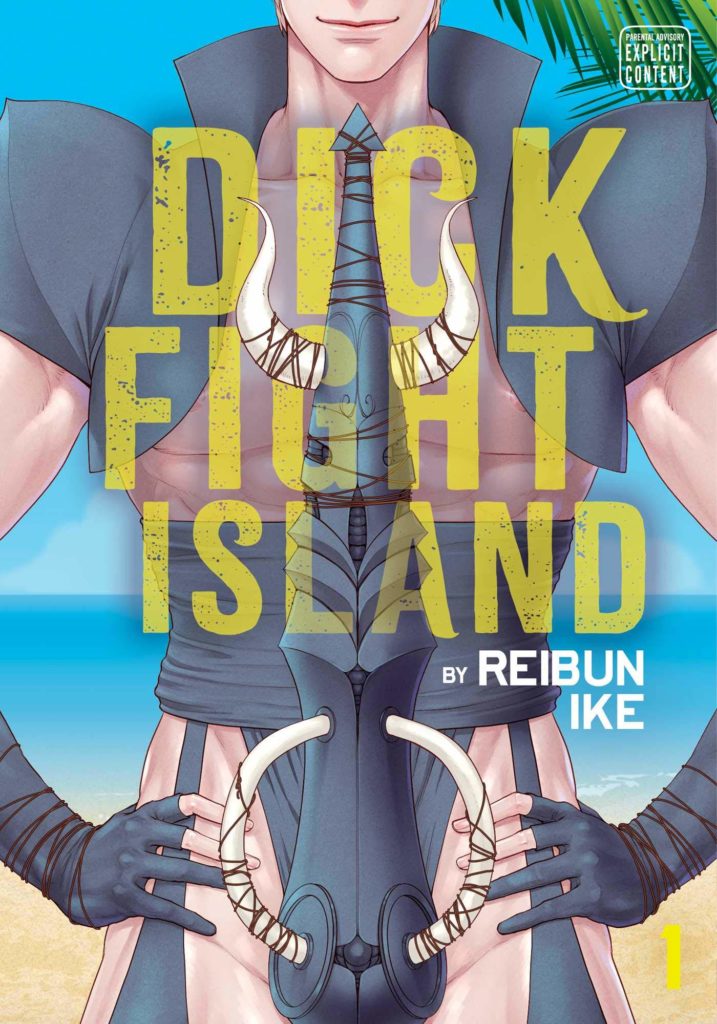 Dick Fight Island Volume 1, By Reibun Ike. Translated by Adrienne Beck, Touch-up art and lettering by Deborah Fisher, Cover and graphic design by Alice Lewis, Edited by Jennifer LeBlanc. Published by SuBLime Manga.
Mangasplaining Episode 60.
Lone Wolf & Cub Volume 1, By Kazuo Koike and Goseki Kojima. Translated by Dana Lewis, Lettering and retouch by Digital Chameleon, Edited by Dan Harris, Mike Hansen, Tim Ervin, and Toren Smith. cover art by Frank Miller and Lynn Varley, published by Dark Horse Comics
Mangasplaining Episode 68.
Mars Volume 1, By Fuyumi Soryo, published by Kodansha. (sorry, apparently no editing and translation credits in these early TokyoPop manga releases)
Mangasplaining Episode 72
Witches: The Complete Collection, By Daisuke Igarashi. Translation by Kathryn Henzler, adaptation by Jamal Joseph Jr., lettering by Aidan Clarke. Published by Seven Seas Entertainment.
Mangasplaining Episode 74
And that's this season's 'winners', but honestly there weren't any books that we really disliked this season, at least not as a group, but these were the ones we wanted to give a special shout-out too.

PUBLISHERS: Feel free to direct your readers to this post, and also ask them to Like and Subscribe to our podcast on their favorite podcast listening type platforms. Lol.
Seriously though, thanks to the mangaka for creating these works that we love, and thanks so much to the huge teams of translators, adapters, letterers and touch-up artists, editors, production staff, and really the massive teams at the publishers that make these titles happen in English for us to read. We're grateful and looking forward to a new season of books to read, starting very soon!
Now, let's get into some show notes…
---
The Best Manga of Season 3!: Show Notes!
By Deb Aoki, David Brothers, Christopher Woodrow-Butcher, and Chip Zdarsky
Audio Editing by David Brothers. Show notes by Christopher Woodrow-Butcher with Deb Aoki.
03:10 So yeah, we covered a LOT of books this season! How many books? By my count, we covered 34 books, had 2 'special episodes' where we covered collections of chapters not in a book, and that's not counting all of the double-volumes (or triple-volumes) we read either. That's a lot of manga! Of course, you can scroll through the front page at Mangasplaining.com and see for yourself what we've covered, but if you wanna see them all in one place, well, I had them in a spreadsheet anyway, and here they are in alphabetical order…
[Deb:] because well, maybe because that's how most comics/bookstores SHELVE manga nowadays. But I digress.
A-Jin Demi Human vol. 1 by Gamon Sakurai and Tsuina Miura (Kodansha)
AKIRA vol. 4 by Katsuhiro Otomo (Kodansha)
All My Darling Daughters by Fumi Yoshinaga (VIZ Media)
All Rounder-Meguru vol. 1 & 5 by Hiroki Endo (Kodansha)
Battle Angel Alita vol. 1 by Yukito Kishiro (Kodansha)
Birds of Shangri-La vol. 1 by Ranmaru Zariya (SuBLime Manga/VIZ Media)
Blue Giant vols. 5-6 by Shinichi Ishizuka (Seven Seas Entertainment)
Chi's Sweet Home vol. 1 by Konami Kanata (Kodansha)
Cross Game vol. 1 by Mitsuru Adachi (VIZ Media)
Dai Dark vol. 1 by Q Hayashida (Seven Seas Entertainment)
Dick Fight Island vol. 1 by Reibun Ike (SuBLime Manga / VIZ Media)
Division Chief Kosaku Shima (bilingual) vol. 1 by Kenshi Hirokane (Kodansha)
Drops of God vol. 1 by Tadashi Agi and Shu Okimoto (Kodansha)
In the Clear Moonlit Dusk vol. 1 & 2 by Mika Yamamori (Kodansha)
Knights of Sidonia vol. 1 by Tsutomu Nihei (Kodansha)
Kowloon Generic Romance vol. 1 by Jun Mayuzuki (Yen Press)
Lone Wolf & Cub vol. 1 by Kazuo Koike and Goseki Kojima (Dark Horse)
Mars vol. 1 by Fuyumi Soryo (Kodansha)
MASSIVE: Gay Erotic Manga and the Men Who Make It, by various artists (Fantagraphics)
Mob Psycho 100 vol. 1 by ONE (Dark Horse)
Moonlight Mile (Japanese) Season 3 Chapters 1-4 by Yasuo Otagaki (self-published)
My Hero Academia vol. 1 by Kohei Horikoshi (Shonen Jump / VIZ Media)
My Love Mix-Up! vol. 1 by Aruko and Wataru Hinekure (Shojo Beat / VIZ Media)
Our Colors by Gengoroh Tagame (Pantheon)
Ping Pong vol. 1 & 2 by Taiyo Matsumoto (VIZ Media)
Space Brothers vol. 1 by Chuya Koyama (Kodansha)
Sweetness and Lightning vol. 1 by Gido Amagakure (Kodansha)
To Strip The Flesh by Oto Toda (VIZ Media)
Witch Hat Atelier vol 1 by Kamome Shirahama (Kodansha)
Witchcraft Works vol. 1 by Ryū Mizunagi (Vertical/Kodansha)
Witches by Daisuke Igarashi (Seven Seas Entertainment)
You're My Pet vol. 1 (a.k.a. Tramps Like Us) by Yayoi Ogawa (Kodansha)
…and the '4 First Chapters Special Episode," which featured Food Wars, Kokkoku, Sweetness & Lighting, and How Are You?
[Deb:] Here's a little "Mangasplaining by Numbers" stats, just because we can.
PUBLISHERS
We talked about 16 titles published by Kodansha (including several that were originally published by Vertical and Tokyopop back in the day.) partly because several were included in our Comixology Manga Must-Reads segments.
We also talked about eight titles from VIZ Media, including two from their BL imprint, SuBLime Manga, one from Shojo Beat, and one from Shonen Jump.
GENRES
This is, of course, a hot topic on the manga Twitter-sphere lately, but generally speaking, we discussed 19 seinen manga series (mind you, that's counting Chi's Sweet Home and Witch Hat Atelier because both were originally published in seinen manga magazines in Japan, and despite the general thought that both series are fine to recommend to readers under age 12). We also checked out two verrrry spicy boys love manga and almost too-hot-to-handle gay manga with the MASSIVE anthology. We also chatted about five shojo/josei manga titles and four shonen manga series.
MANGASPLAINING FIRSTS
Season 3 was definitely a time for some experimentation on our part. We did the Four First Chapters episode where we only read the first chapter of four books, with several recommended by you, Mangasplaining listeners! We also covered our first manga that's only available in Japanese (Moonlight Mile) and our first bilingual edition (Division Chief Kosaku Shima). We also did our first episode where we DIDN'T start with volume 1 (Blue Giant vol. 5-6). What did you think of these experiments? What worked? What maybe didn't? What should we do more of in Season 4? Let us know in the comments!
[Christopher:] We also launched Mangasplaining Extra this year and wrote about 50 articles including the show notes for the episodes above, so y'know, pretty good year! Thanks for being with us through it all and listening. If you uh, wanna leave a review on the podcast service you use, that helps with 'the algorithm' and whatnot. Thank you.
04:49 It's true, we were in Shibuya!
Also we had some really delicious lamb BBQ together in Sapporo.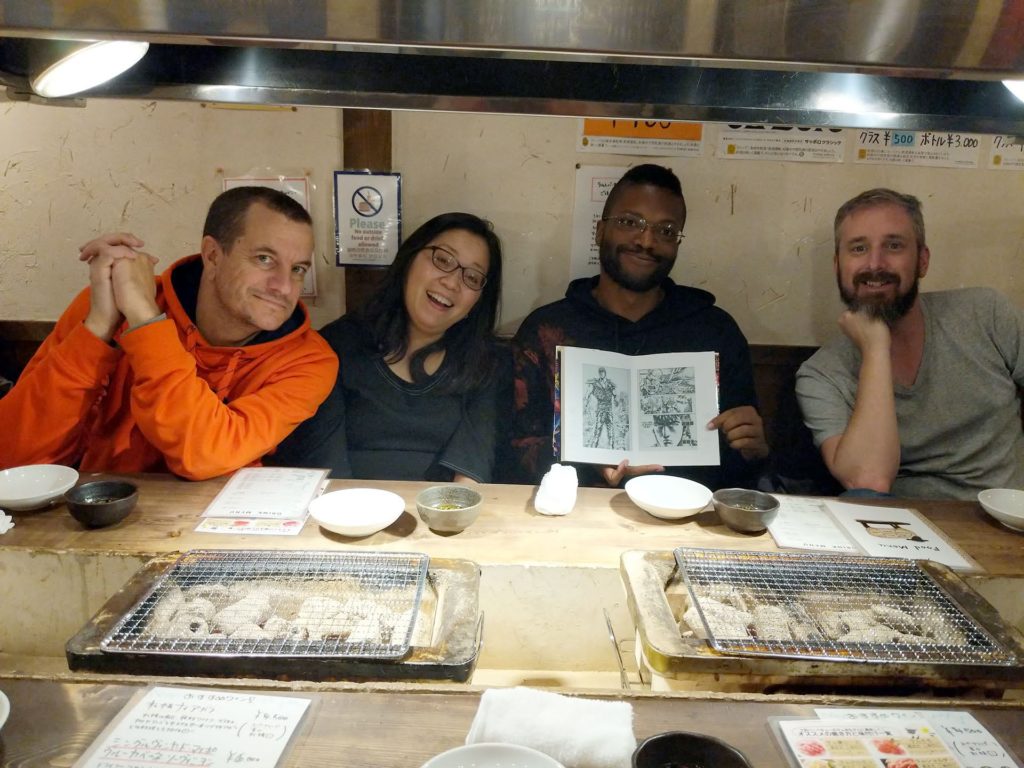 It's called Genghis Khan. This isn't the 'traditional' preparation. It's better. Thanks, Keith and Mino!
12:00 We're not gonna include every single image that we mention in this recap, those are mostly in the original episodes, but one more shot of the space-toilet from Witch Hat Atelier seems fitting.
16:45 We really do love Cross Game. While we don't get a lot of Mitsuru Adachi in English, we did just get a new short story, a 'conversation' between him and Rumiko Takahashi in the back of her newest short story collection, Came the Mirror and Other Tales (out now from VIZ Media). Check it out with a free preview, even!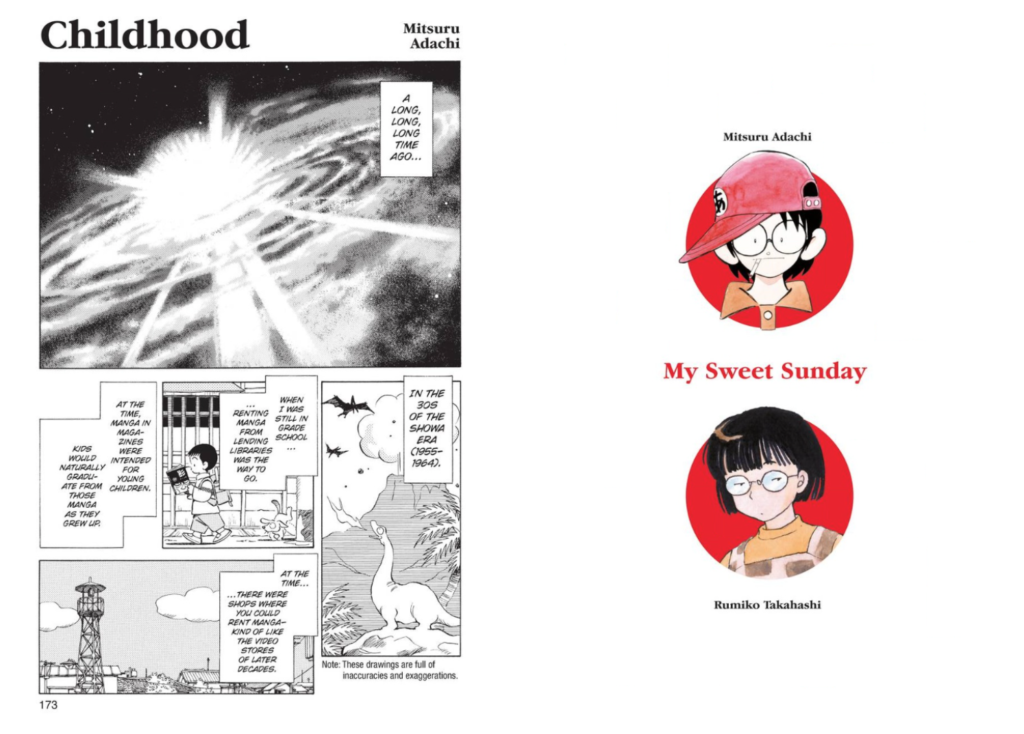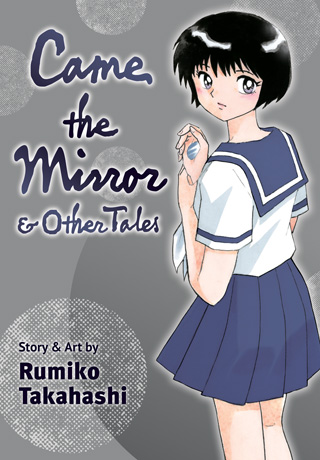 [Deb:] Also want to give a shout-out to Denpa Books, who announced that they'll be publishing Short Game, a short story collection by Mitsuru Adachi "sometime late in 2023).
23:25 Usually David and Chip are sharing a bit of a hive-mind on the podcast, amazingly Chip and I picked the same books. Amazing.
32:25 Japanese and Korean comics about comics publishing? It's true! Deb has two flavors for you, a Korean drama called "Today's Webtoon"
which is apparently a remake(?) of the Japanese TV drama series Sleepeeer Hit! (Juuhan Shuttai!) (trailer from Taiwanese TV network PTS) below. You can watch the English subtitled trailer via Viki's Facebook feed.
[Deb:] Both Today's Webtoon and Sleepeeer Hit! are available to watch online (in several languages!) through Rakuten Viki.
Both the K-drama and J-dramas are based on the manga Juuhan Shuttai! (Reprinted!) by Naoko Matsuda, published by Shogakukan. Though at 19 volumes, ongoing, it's uh, unlikely to be picked up in English any time soon.
[Deb:] Although this award-winning series IS now available in French from Glenat Manga, with the title Réimp (Reprint).
And speaking of comics about comics publishing, we can't forget our own Chip Zdarsky's new series from Image Comics, Public Domain! Serialized on his Substack, you can get the first volume in a beautiful trade paperback in stores everywhere starting January 24th!
34:00 Big meaty guys slappin' meat? Which of these two books are we talking about?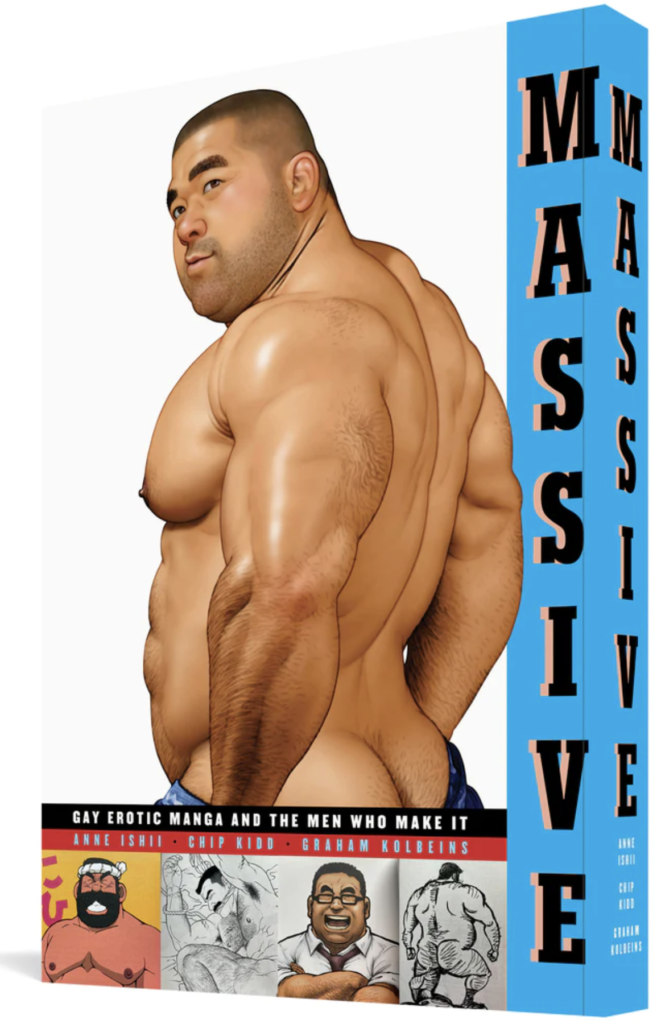 35:00 Here's our first picks for Season 4!
Episode 85: Chainsaw Man Volume 1, by Tatsuki Fujimoto.
Published by VIZ Media. (Picked by Deb)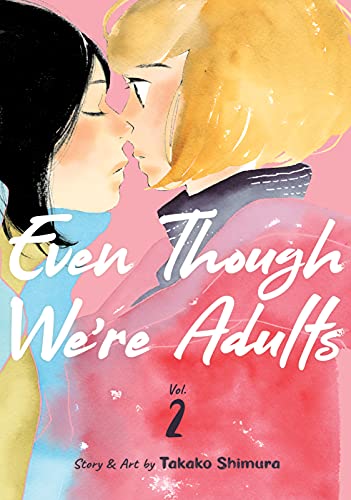 Episode 86: Even Though We're Adults Volume 2, by Takako Shimura.
Published by Seven Seas (Picked by Chip)
Episode 87: Rose of Versailles Volume 1, by Riyoko Ikeda.
Published by UDON Entertainment (Picked by Chris)
Episode 88: Under Ninja Volume 1, by Kengo Hanazawa.
Published by Denpa. (Picked by David)
and now it's time for
SHOUT-OUTS
DAVID recommends the movie Rosaline on Hulu, a side-story to Romeo & Juliet.
DEB recommends the manga Welcome to the Ballroom, by Tomo Takeuchi, published by Kodansha. Back after a hiatus!
CHIP recommends the films Triangle of Sadness and Force Majeure by director Ruben Östlund.
Chris shouts out Deb and the Hawaiian shirt she got him from Hawaii, featuring Kona Brewing. Get one for yourself over at Reyn Spooner or Kona Brewing.
And that's (finally!) this episode of Mangasplaining!
This episode is also available wherever you get your podcasts, so please subscribe and leave a review, so others can discover our show.
Also, if you'd like to get the latest episode delivered straight to your inbox along with exclusive interviews, articles and new chapters of manga you can't read anywhere else, subscribe to our Substack newsletter. See what you're missing at Mangasplaining Extra!
Next week, we're back with Season 4, Episode 1 (a.k.a. Episode 85): Chainsaw Man! Get Hyped!