Ep. 31: Blank Canvas vol. 1 by Akiko Higashimura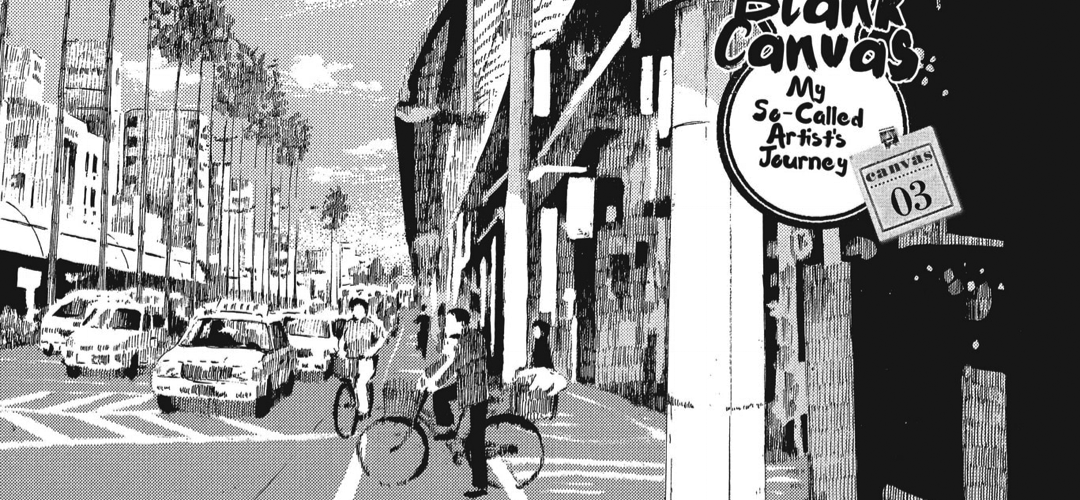 All of the Mangasplainers loved this week's pick, Blank Canvas: My So-Called Artist's Journey by Akiko Higashimura. It actually led to the crew sharing their own experiences with art, school, and even occasionally art school. A great, chatty episode that you'll totally love even if you haven't read the book yet (but you totally should!).
In this episode:
00:00 Blank Canvas Vol. 1 by Akiko Higashimura
55:11 The Break!
55:30 Deb, Chris, David, and EVEN CHIP(!) pick new books for the podcast
1:05:20 Shout-outs! Daredevil, Evangelion, and Weeaboo.
Powered by RedCircle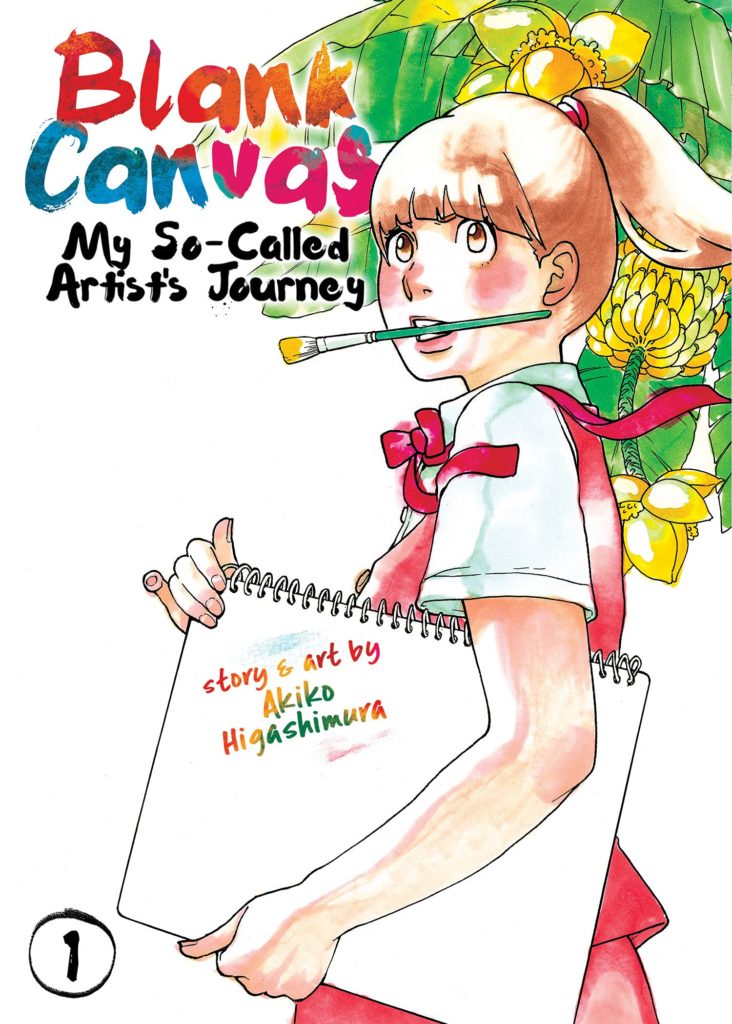 Blank Canvas Volume 1
By Akiko Higashimura
Translated by Jenny McKeon
Adapted by Ysabet MacFarlane
Lettering by Lys Blakeslee
Edited by Jenn Grunigen
Published by Seven Seas (Print / Digital)
Show notes by Christopher Butcher and Deb Aoki. Episode edited by David Brothers.
00:00 Before we get started, here's a quick biography of Akiko Higashimura: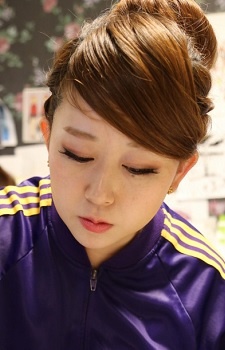 Born in Miyazaki Prefecture, (the setting of Blank Canvas), Akiko Higashimura made her professional debut at 24 years old with the shojo manga Fruits Komori. She released a number of popular titles in Japan, but rose to prominence in the 2010s with a series of hit manga which included Princess Jellyfish, Blank Canvas, and Tokyo Tarareba Girls. Her work spans many genres, including the historical seinen action hit series Yukibana no Tora/ Snowflake Tiger, though only her josei manga work has been translated into English so far.
Even by Japanese manga creator standards, Higashimura has a reputation as being a workhorse, usually working on at least a weekly series AND a monthly series at any given time. Although the last time I checked, she was actually doing three series, plus a one-shot or two.
Her work has received numerous awards, including 2010 Kodansha Manga Award for Best Shojo Manga for Princess Jellyfish. In 2015, she took home the Manga Taisho (Manga Grand Prize) Award and the Grand Prize at the 19th Japan Media Arts Awards for Blank Canvas (a.k.a. Kakukaku Shikajika). She took home the Eisner Award in 2019 for Tokyo Tarareba Girls. Several of her manga series have been adapted as live action and animated TV shows and feature films.
Fun fact: her younger brother is Takuma Morishige, creator of My Neighbor Seki (available in English from Kodansha).
01:00 Here's that back-of-the-book text again, for your reading enjoyment.
2:00 Higashimura-sensei's first release in English was the much-beloved (it got an anime!) series Princess Jellyfish, published by Kodansha. The lives of 4 young otaku women living in a rooming house are turned upside down, when a stylish, outgoing 'girl' befriends one of girls and ends up spending more time with them. But that fashionable young lady? Yes, she's actually a boy who enjoys cross-dressing. Trouble is, in that all-girl haven of nerd-dom, having a male in the house is even more transgressive than being a non-otaku. It's a good read, but it is a bit young in certain ways. I'd love to cover it on the podcast one day!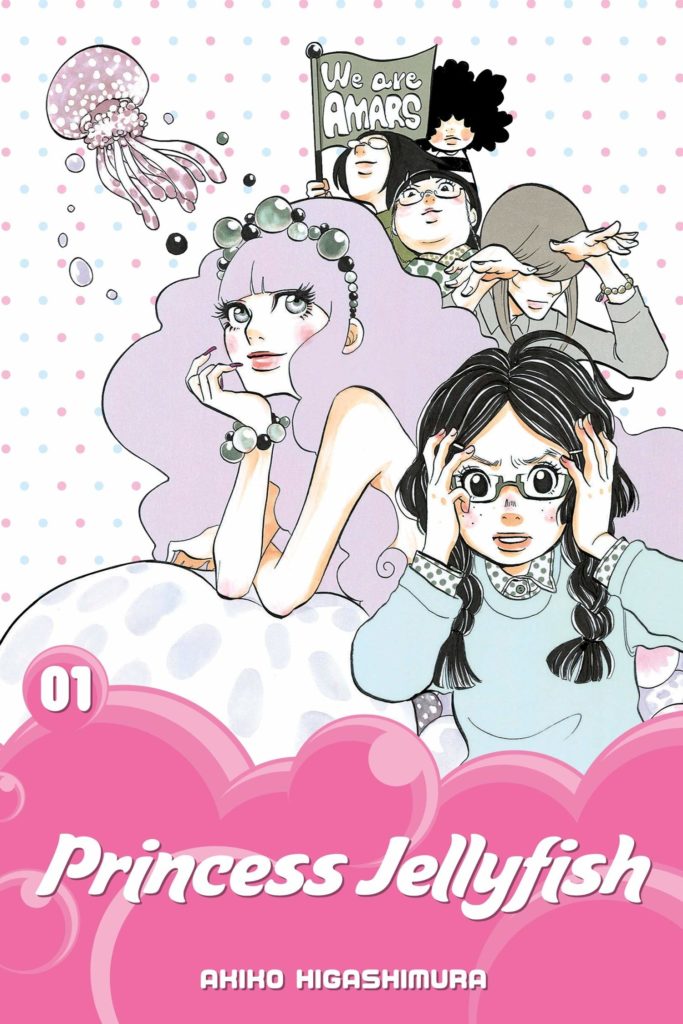 03:00 The Japanese title is Kakukaku Shikajika. The title does loosely translate like David says to "Blah blah blah," sort of a self-deprecating description of the author going on about their own lives, in a conversational, informal sort of way. But Deb's point, that "kakukaku" also sounds like "Draw, draw!" is another part of the play on words there. It's a clever title in Japanese! I think the English title is solid too, with an additional level of allusion there.
7:00 So yeah, not sure if I was very clear in this episode, but this point is maybe the most important: Higashimura brutally undermines the drama of the story in a way that is super, super important. The story is told primarily about the young Akiko, and the horrible events that were big, dramatic and huge at the time, and had a significant effect on the rest of her life!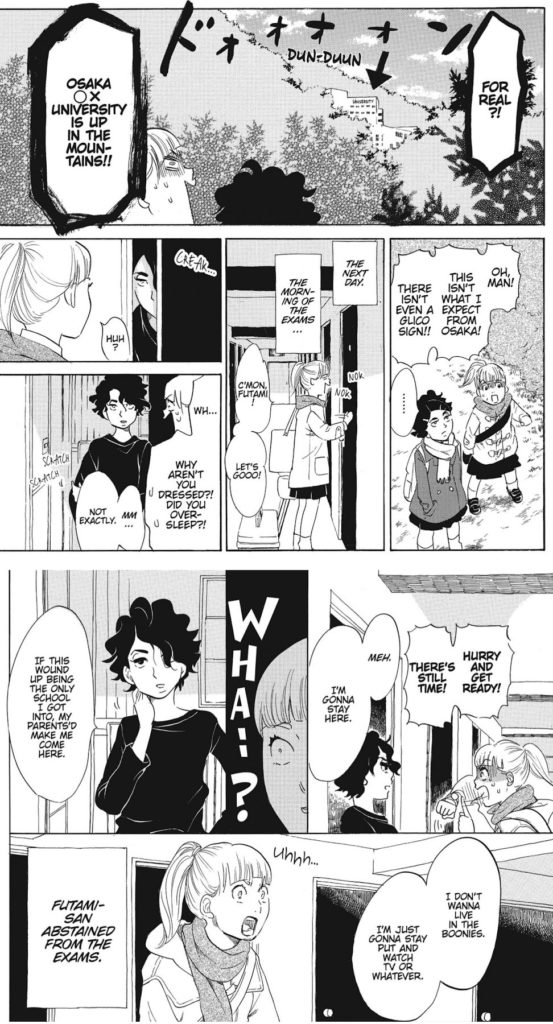 But the story flashes forward, and you meet the same best friend character as a grown-up (they're still friends!) And as it turns out, the middle-aged version of that friend has no similar memory of that momentous event.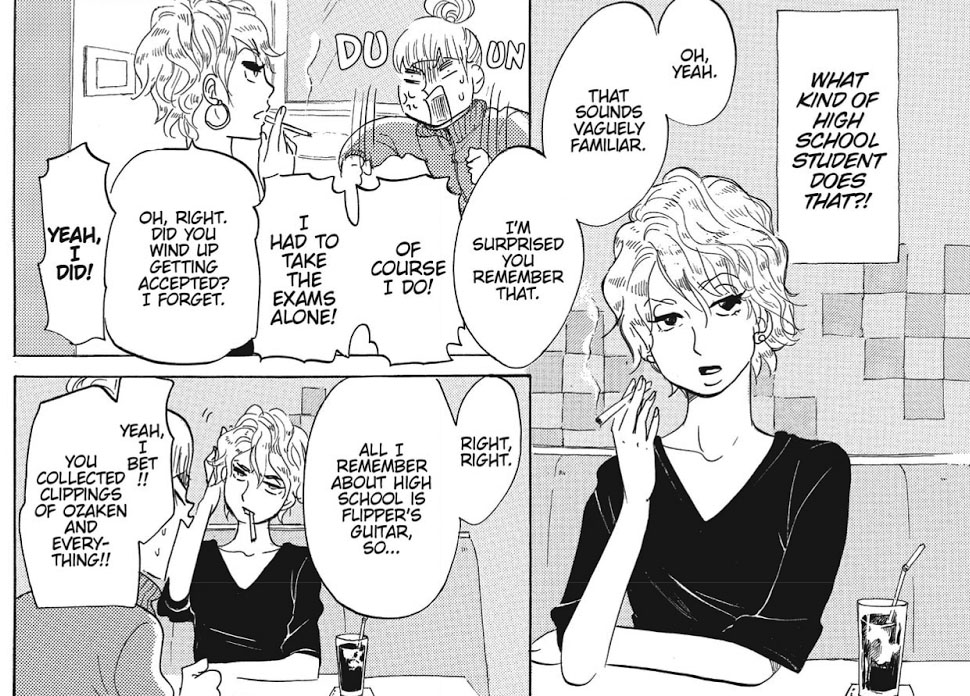 It's a clever way of showing that a pivotal, cliffhanger-ish, life-changing moment, with distance and perspective, can be nearly forgotten when you're an adult. It's a good reminder that we can look back and place crazy importance on things, but in reality, maybe it didn't amount to much at all. Maybe the folks involved don't remember it, or remember it differently.
9:00 Just a reminder that Deb hosts "The Best and Worst Manga" of the year panel more-or-less every year at San Diego Comic-Con, going back nearly a decade now! David and I have both been panelists at one time or another too.
You can see the 2020 Event Here:
And the 2021 event here:
If you're looking for a bunch more manga suggestions! I dunno, maybe you're one of the people NOT having trouble keeping up with a weekly manga book club. LOL.
[Deb:] Incidentally, I'll be on ANOTHER Best & Worst Manga panel this week at New York Comic-Con. This one is organized by Jillian Rudes, who has been hosting the Manga in Libraries series of webinars and has her own website, Mangainlibraries.com. Anyway, if you're checking out NYCC, drop by Room 406.1 (point 1?) at 11:15 am on Thursday, October 7 and you might be the lucky recipient of the worst manga I've read this year.
10:00 So, yeah. The gruff art teacher definitely hits folks with a bamboo sword. As we mention later in the episode, it was a time and a place, and your tolerance for cartoon-ish corporal punishment may impact your enjoyment of this series… 🙂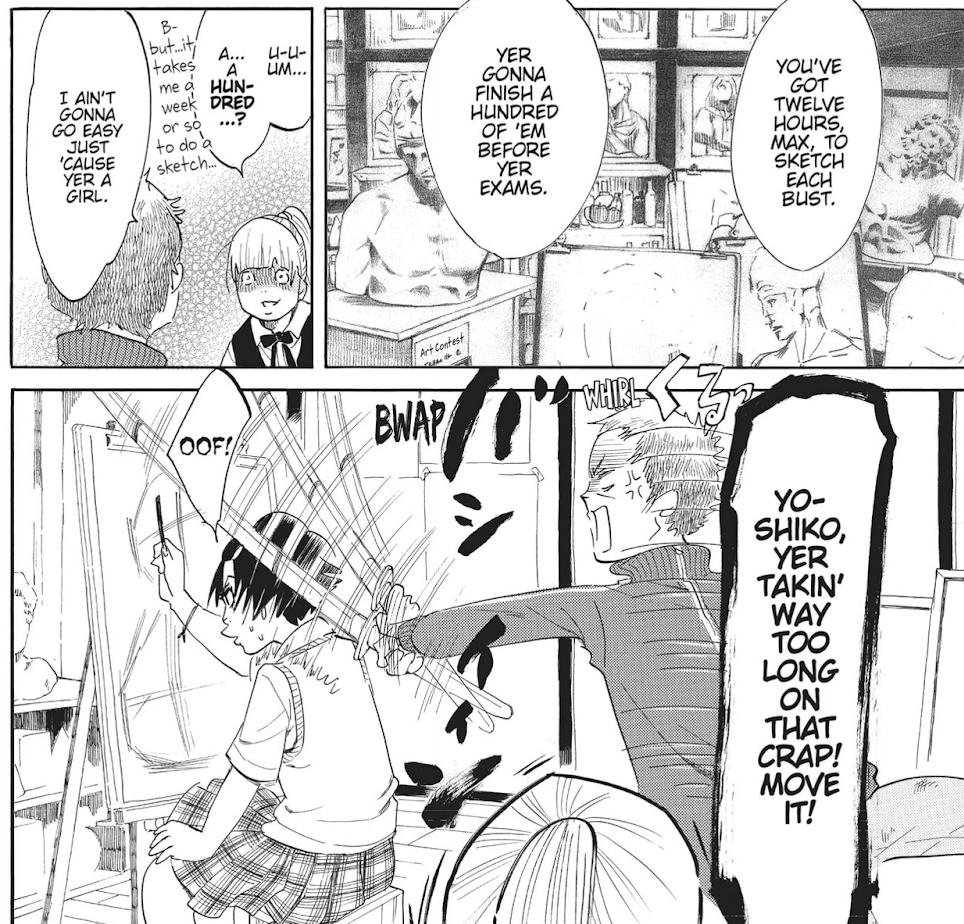 13:39 Just to pull this moment out, a great sequence kicks off this book, with the adult Higashimura looking back at how self-important and self-interested her younger, shoujo-manga drawing self was. It was a 'cringe' moment, as the kids say, for all of us that had artistic dreams. We've all had our own version of the "I'm going to draw a shoujo comic so popular that young women around the country will sport the hairstyle of my character!" moment.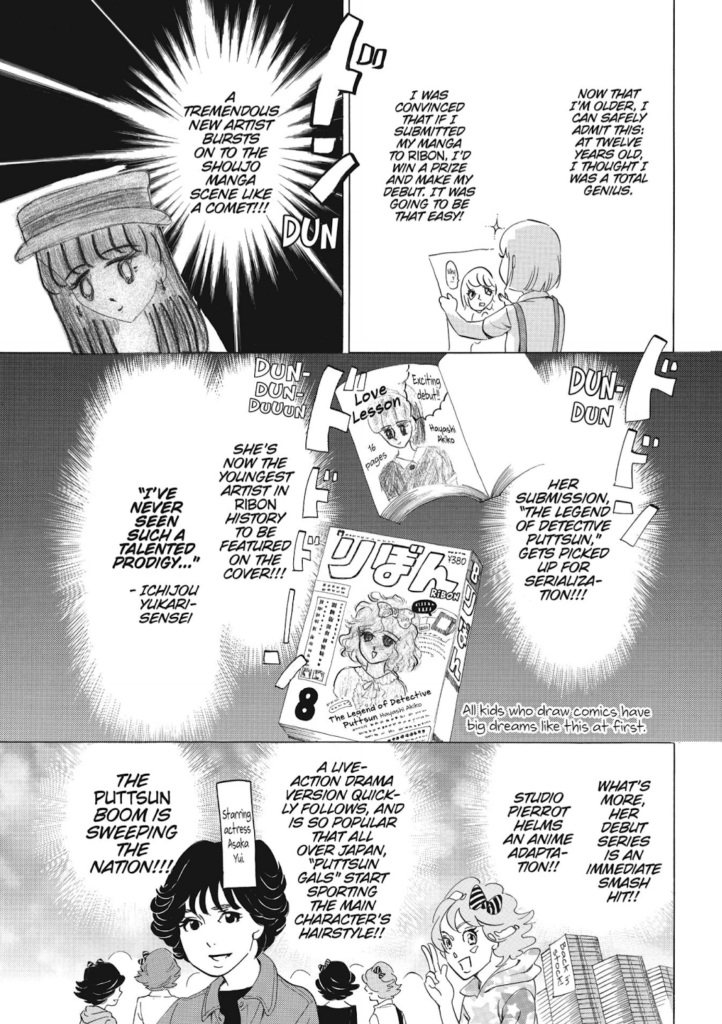 15:30 This is the scene Chip is talking about, the quiet scene where Higashimura is pouring herself a cup of tea, which harkens back to the tea that her sensei would make for everyone in the class. Her nicely-drawn art utensils, and her apology. It's a nice scene, that creates a wistfulness that doesn't (necessarily) disconnect you as a young reader.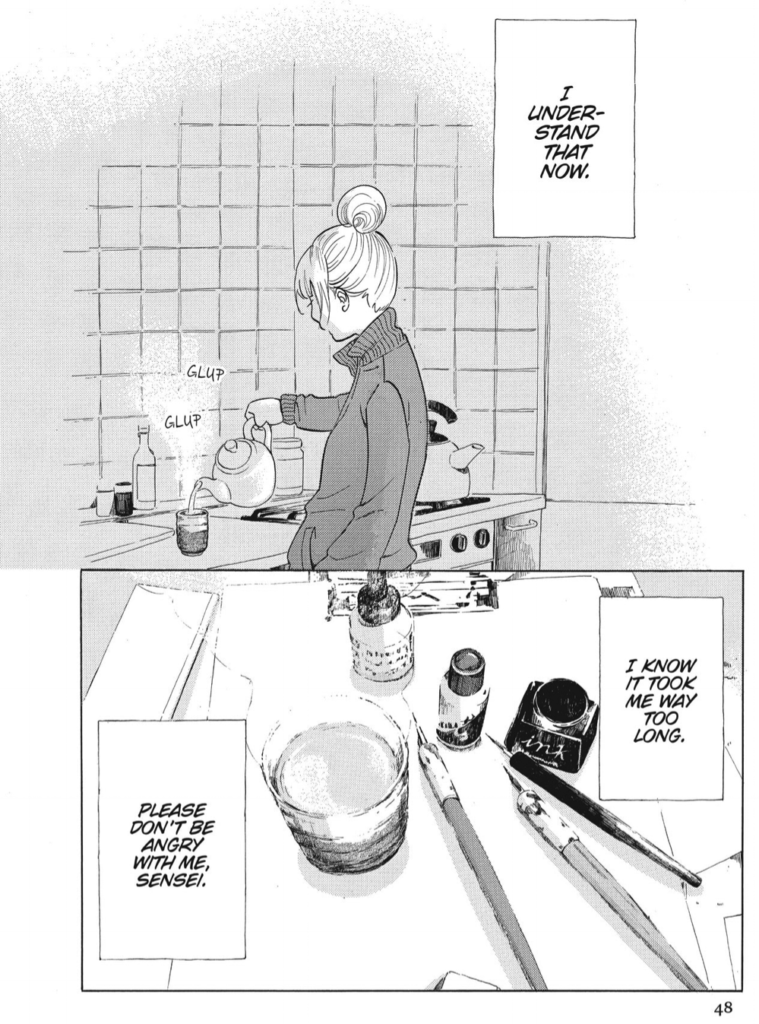 I kind of hate when writers invent these sort of fake childhoods for themselves (looking at you, A Separate Peace), and I'm pretty sensitive to it now. This warts-and-all, I-was-an-idiot approach is much, much more my speed (and much more honest, too!).
15:30 Yeah, it was a different time, but these were two good scenes. The quiet one where adult Higashimura pours the tea is nice, and quiet… But I agree with Chip, one of the best scenes is when her sensei buys her the beer. It's the way that this older dude knows how to be supportive and offer limited emotional support. Even though it's not terribly appropriate, even in the '80s or '90s, it's still heartfelt. Probably reads prrrrreeeettty differently now, but luckily, with the benefit of hindsight it wasn't actually creepy. Thankfully.
Remember to read right-to-left.
16:28 Akiko lies about being sick and walks to the bus stop to go home. Her sensei believes her, and offers to carry her to the station. It's another good example of showing how he cares about his pupils, even though he comes across as harsh and strict.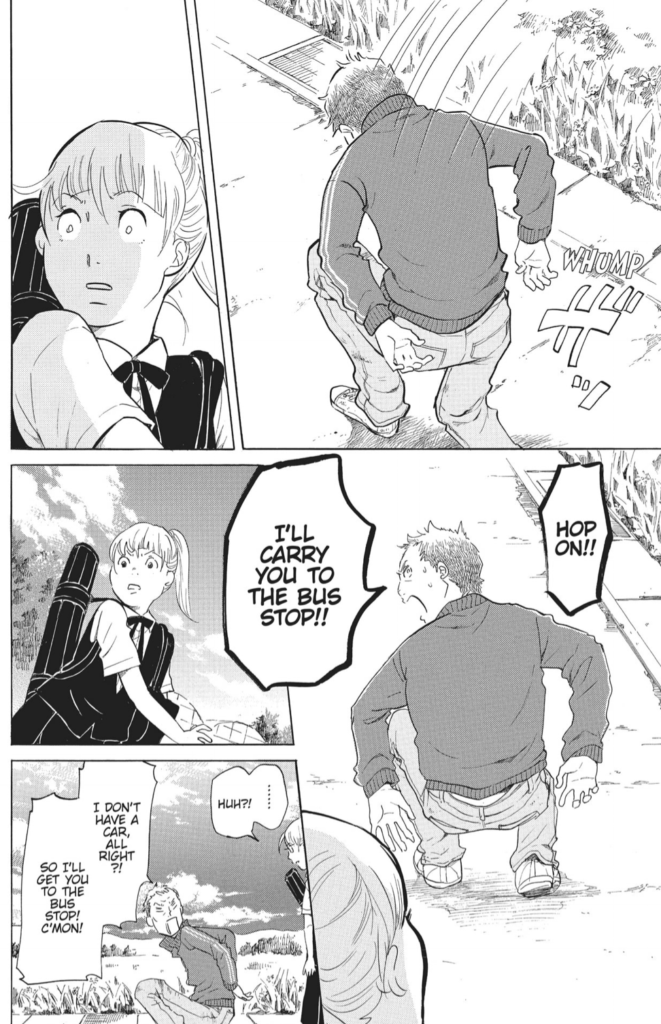 20:00 We come back to this little moment in the Tokyo Tarareba Girls episode, when we realize that Akiko Higashimura's self-portrait character is drawn wearing the same sort of track jacket that her sensei wore when she was young. I think reading Blank Canvas in close proximity to TTG was a great idea, because it allowed us to pick up on threads from her work that span multiple series. It's really the first time that we've read two different books by the same creator. Good stuff.
20:30 Deb's referring to the sequence we clipped above, pages 8 and 9. But the flattery that follows it, where her school's art teacher is complimenting her and she has the "Glass Mask" eyes we've mentioned on the podcast before, is also really great.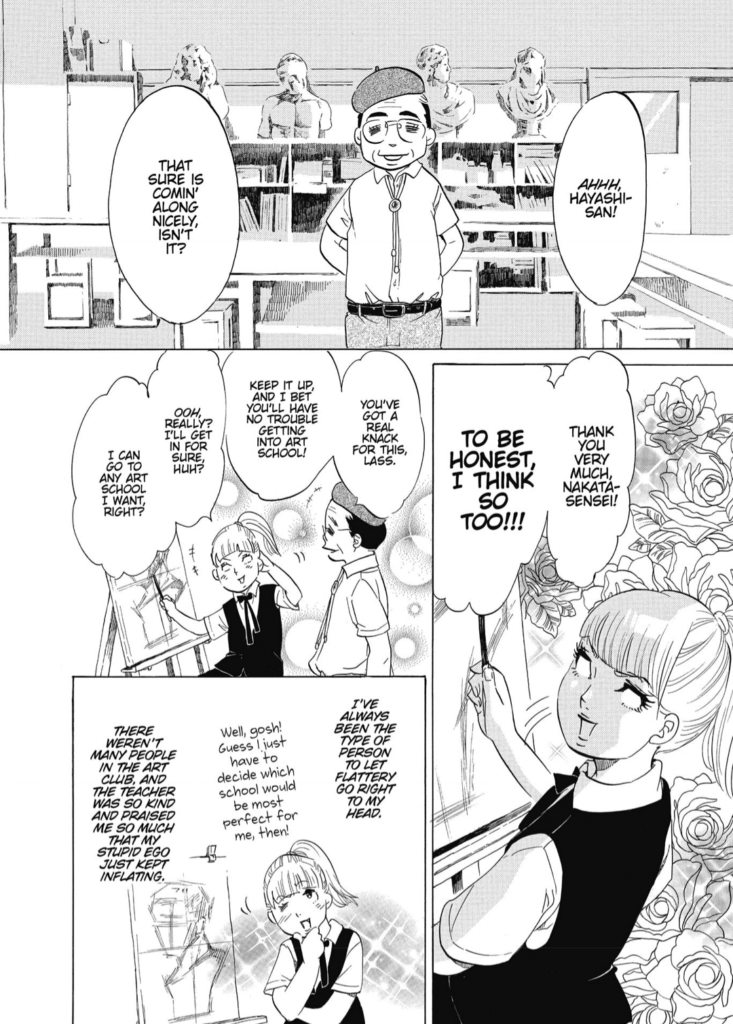 On top of that, the ongoing flattery she receives from her school guidance counselor that Deb mentions, has teenage Akiko believing her own (maybe undeserved) hype.
We talk pretty in depth about criticism, feedback, and encouragement in this episode, and I think this sequence really stuck with all of us.
33:00 Essay manga is kind-of self-explanatory, but generally it refers to non-fiction or auto-biographical manga. David mentions Kabi Nagata, author of My Lesbian Experience With Loneliness and its various sequels and follow-ups, who is probably the most prominent manga creator working in this space that's published in English.
33:44 Again, not my 'clearest' episode. What I maybe wanted to say here is that, in this book, Akiko wants to become a manga creator. She needs to buy study guides and trick guides for how to pass the test to get to art school, so she can eventually become a professional manga creator. If the story were being told now, she could just buy a how-to guide to becoming a mangaka! She could pay to be admitted directly into a manga-specific art school! The path is different now, very different, than it was 30 years ago, as Chip's stories might illuminate in a few minutes.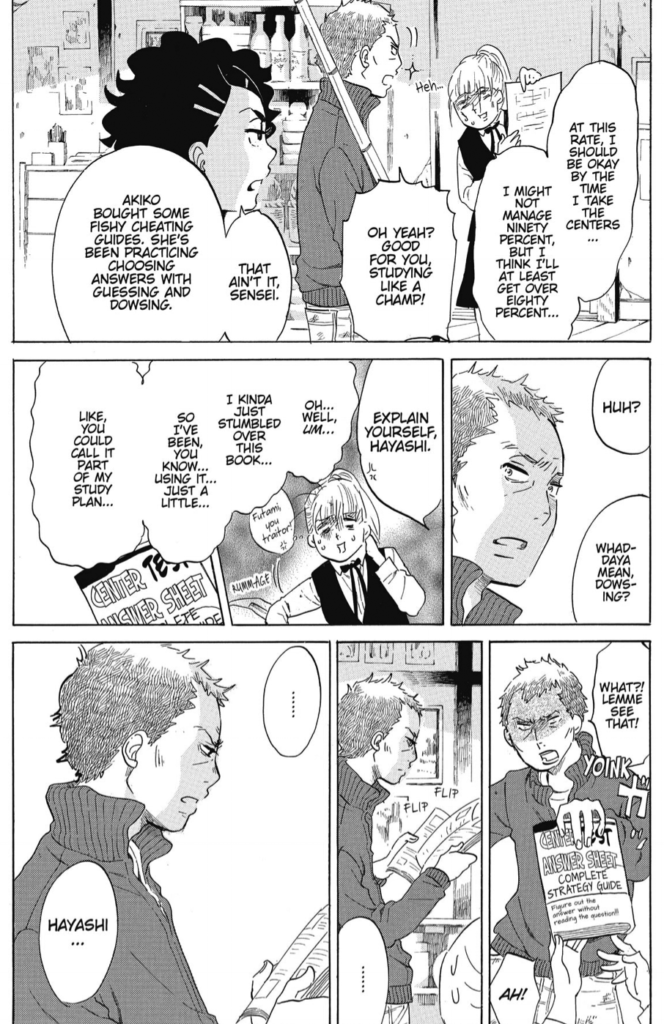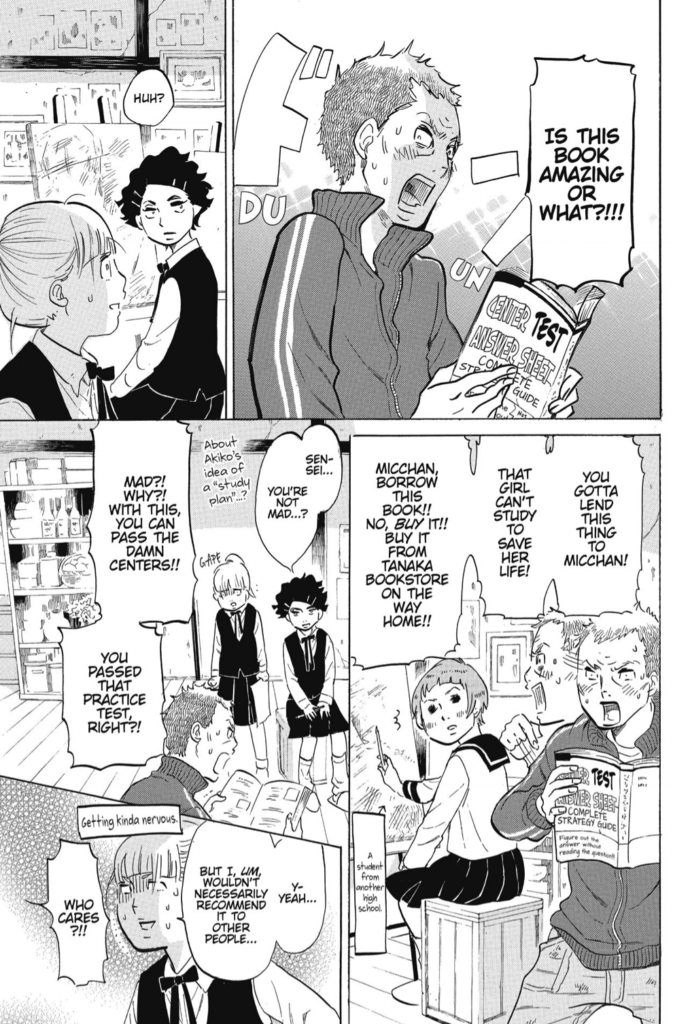 35:30 The art school admissions process in Japan is explained… in-depth. Maybe too in-depth?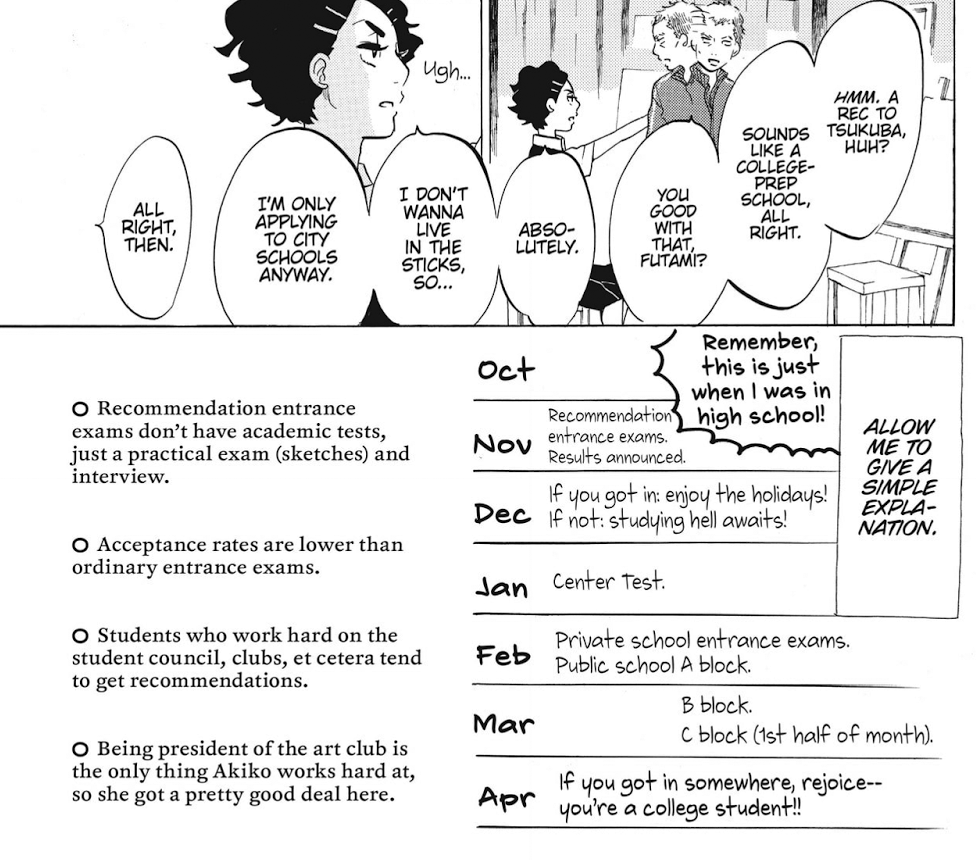 38:34 Second week in a row of sports references!
42:55 Great observation, that this is a manga that's about comics as a profession, and it isn't treated like the protagonist is doomed or has some weird compulsion or whatever. That's… Nice.
43:50 There's this cutaway panel: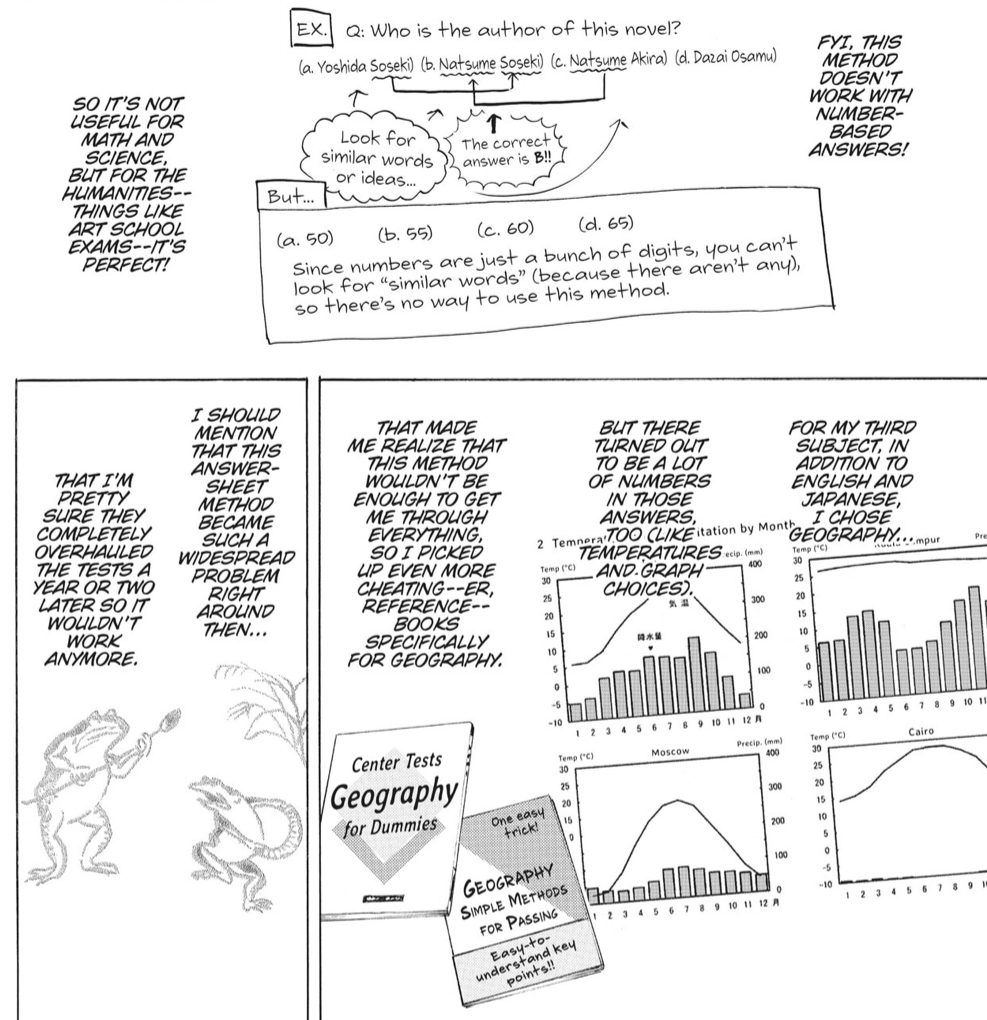 The frogs are from the Chōjū-giga, a famous scroll of frolicking animals doing people things from like, 12th Century Japan. It's one of those scroll-comics that Scott McCloud talks about in Understanding Comics, the proto-comic, the scroll comic. You can read more about it here:
https://en.wikipedia.org/wiki/Ch%C5%8Dj%C5%AB-jinbutsu-giga
I knew about this, but I have no idea how this comic relates to the text of the page. Like I just… don't get it at all. Maybe it's ornamentation? Maybe it's a reference to a specific story that a Japanese person might be more aware of? As Deb mentions, this is a book without any sort of translators' notes, and I think it might have been good to include them in a few instances, because it did trip me up. Even if it like, didn't need to?
45:27 This may be my best insight into comics in years. I really do think reading comics takes a different kind of focus than reading prose or just like, scrolling through disconnected imagery on something like Instagram. Don't just read the word balloons and skip the images, don't just 'read' the artwork and skim over it. It requires a relaxed sort of focus.
I can't relax, and that's why I've never seen the sailboat.
52:20 For fans of this volume that want to read a different take on the subject in American Comics? Here's two of the recommendations we make: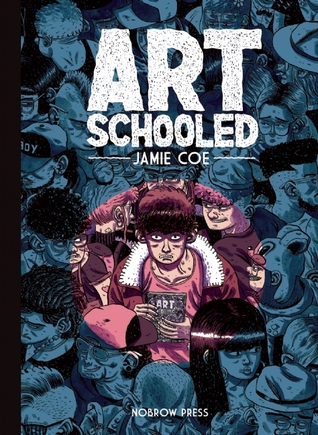 Art Schooled, by Jamie Coe, Nobrow
Daniel Stope is a small-town guy who dreams of becoming an artist. His enrollment at art school and consequent move to the city opens up a world of exciting possibilities. Unsurprisingly, Daniel struggles with his newfound independence – the difficulties of dating and making new friends in the big smoke. Jamie Coe delivers his first full length graphic novel; an observational narrative on his own experience at art school. Coe critiques the extremes of his environment whilst painting a funny and a colourful portrait of a pivotal time in a young artists' life. Art Schooled is an incisive and warm graphic novel that is resolutely contemporary.

– backcover description of Art Schooled, from Nobrow
https://nobrow.net/shop/art-schooled-2/
Smile, by Raina Telegemeier, Scholastic.
Raina just wants to be a normal sixth grader. But one night after Girl Scouts she trips and falls, severely injuring her two front teeth, and what follows is a long and frustrating journey with on-again, off-again braces, surgery, embarrassing headgear, and even a retainer with fake teeth attached. And on top of all that, there's still more to deal with: a major earthquake, boy confusion, and friends who turn out to be not so friendly.This coming-of-age true story is sure to resonate with anyone who has ever been in middle school, and especially those who have ever had a bit of their own dental drama.
https://kids.scholastic.com/kids/book/smile-by-raina-telgemeier/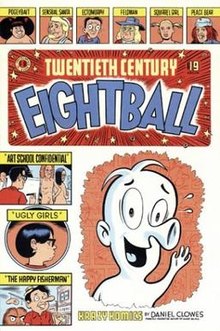 And of course, we also mention the four-page strip Art School Confidential by Dan Clowes a few times. It was turned into a movie! But I think the books reprinting that strip are out of print now. Sorry!
David then also recommends the '90s animated series Daria, which is a great reference. It's streaming on Hulu if you're in N. America. If you're not, season boxes are available wherever you buy digital content.
55:11 The Break! After this point time stamps are approximate.
Yes, it's that time again: time to pick the new books!
We're picking them a little more quickly this season just to get ahead a little, and give you, THE LISTENER, a chance to buy these books, put a hold on them at the library, and just generally read ahead a little bit! Don't worry, we're still only going weekly. 😉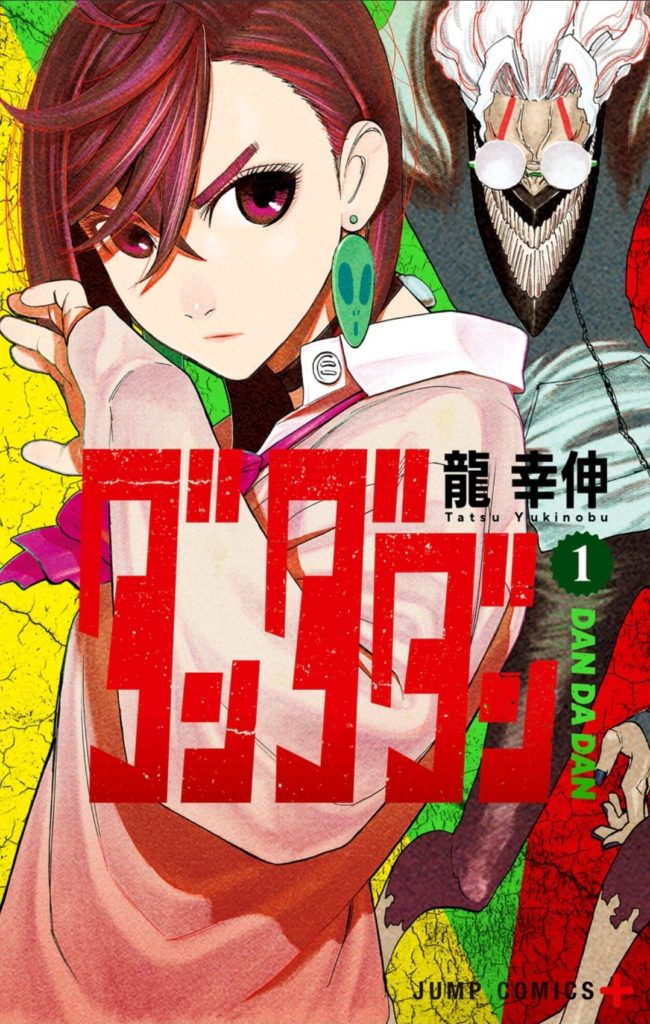 Deb picks the brand-spankin' new sci-fi/horror/action series Dan Da Dan by Yukinobu Tatsu from Shonen Jump. It debuted in English in August 2021, and because of that, it's so new, it's only available through Shonen Jump website for now. We'll be reading chapters 1-5, which is basically the equivalent of Volume 1. You can read this manga online at https://www.viz.com/shonenjump/chapters/dandadan.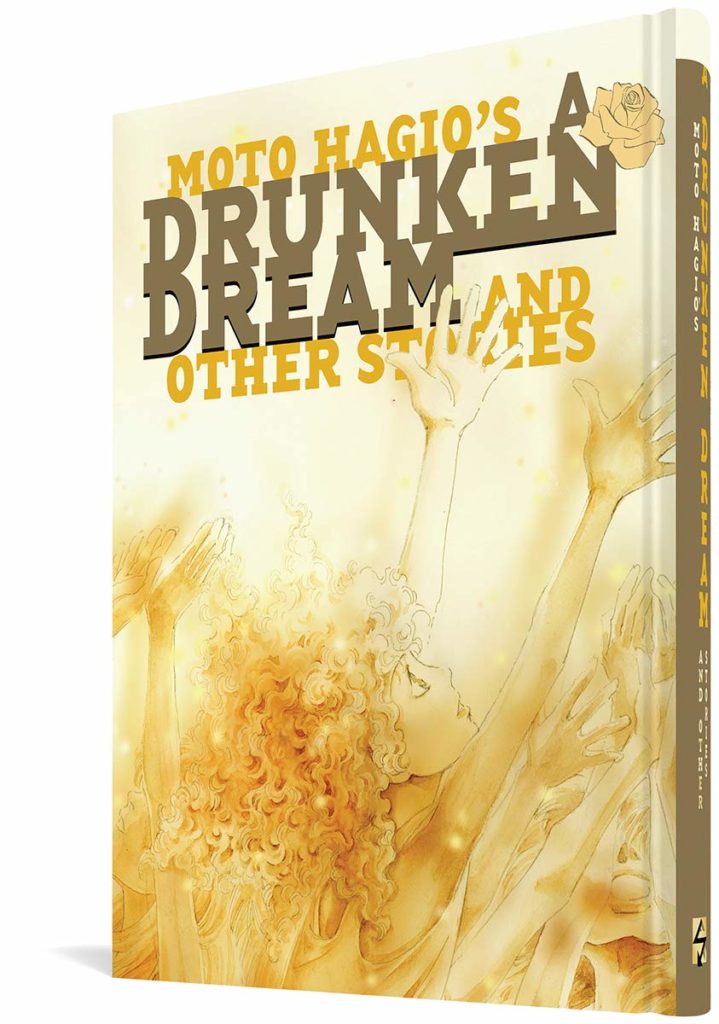 Christopher picks A Drunken Dream and Other Stories, by Moto Hagio, published by Fantagraphics. Because we pick a lot of Shonen Jump titles, it probably doesn't hurt for us to pick a book from a smaller publisher once in a while. Spoilers: We pick Look Back real soon, so don't worry Jump fans.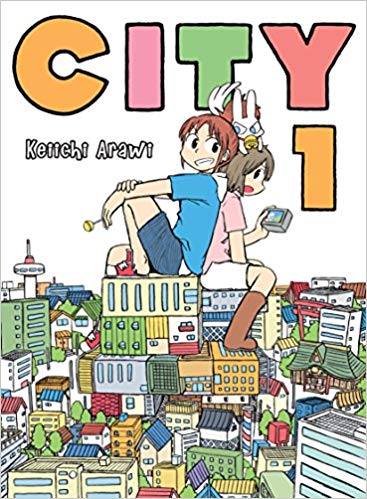 David picks City, by Keichi Arawi, published by Kodansha/Vertical Inc., as he's been threatening to for months now.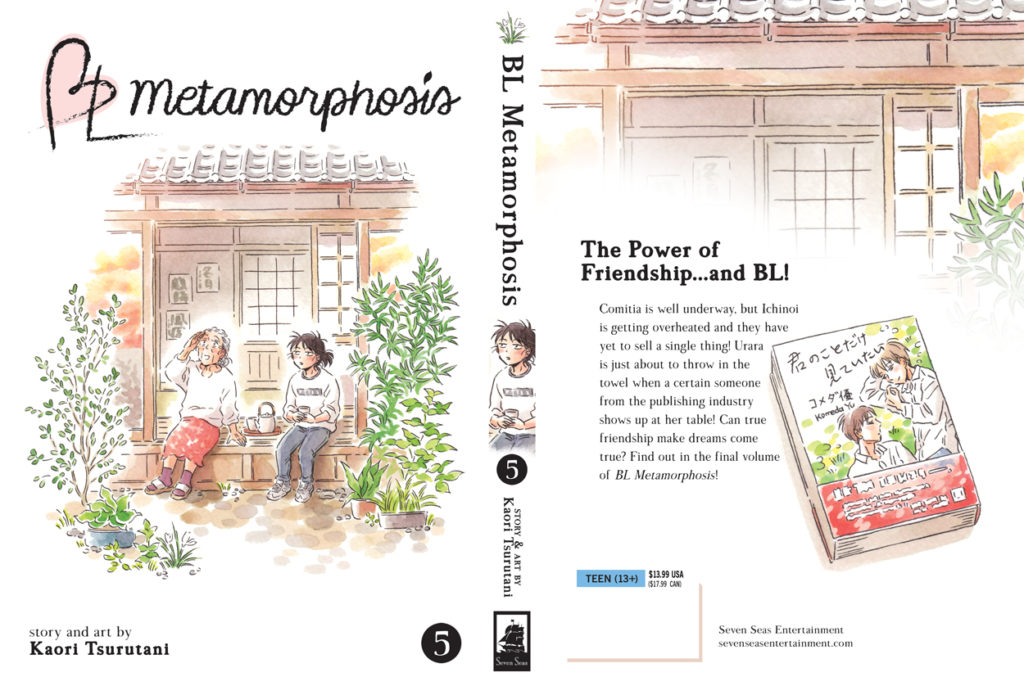 Chip picks a book! Or rather… THREE BOOKS! It's true, he wants to finish BL Metamorphosis by Kaori Tsurutani, published by Seven Seas! Other than AKIRA (which provides the framework for the podcast) it's the first time we're going back to a series! WOO-HOO! So we'll read volumes 3, 4, and 5. Here's the cover & back cover that Seven Seas published on Twitter.
1:05:20 Shout-outs!
Chip shouts out his Marvel Comics work, specifically the new crossover event, Devil's Reign. Look at him, spilling secrets. I think it's out now? https://www.marvel.com/articles/comics/kingpin-daredevil-devils-reign-crossover-announcement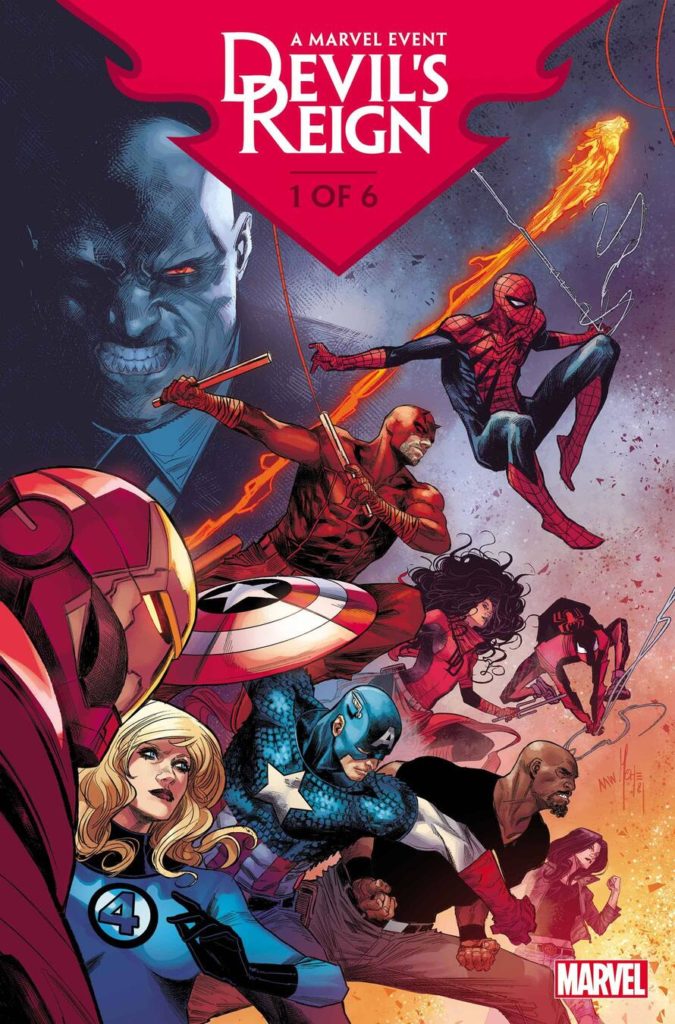 Deb shouts out the new Evangelion movies, which are available now on Amazon Prime.
[Deb:] I also just finished watching Hideki Anno: The Final Challenge of Evangelion, a 2-part TV documentary about what it took to get to the final film in the Evangelion Rebuild series. It's streaming now (along with all four Evangelion movies) on Amazon Prime Video. It's a fascinating look at a creator who definitely wrestled with a lot of personal demons while creating what is probably his most famous, career-defining work.
David shouts out Alissa Sallah's new book Weeaboo, from Oni Press. You can check out more of Alissa's work at BonfireComics.com, or see the info for Weeaboo at https://www.simonandschuster.com/books/Weeaboo/Alissa-M-Sallah/9781620109397
David forgot something in his shout-out! In addition to Weeaboo, Alissa has another new project, and this one is for charity. Brutal Intuition is a short comic drawn by Alissa Sallah, written by Morgan Hampton, and lettered by Nathan Kempf. It's a sci-fi look at combating police brutality in the near-future, and proceeds from the sale of the comic (which is pay-what-you-want) go to non-profits. Check it out: https://www.blackholeentertainmentco.com/post/brutal-intuition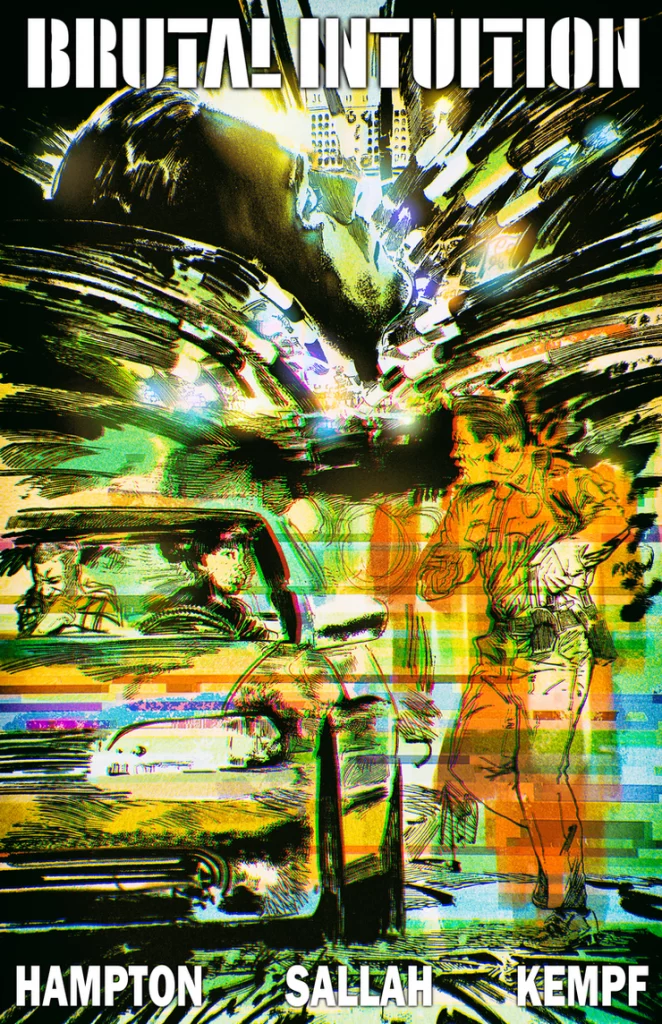 …and that's it for this week! Thanks so much for listening! Please support your local comic and manga specialty shop when purchasing these books, and you can find one near you at comicshoplocator.com. You can also check your local library for print and digital lending options, they have TONS of manga! Finally, thanks to D.A.D.S. for their musical accompaniment this episode.
—