Skip Week!
Following up on the 'end' of Season 2 last week, we're taking a week off to rest and recharge! Fear not though, because over on the MSX Newsletter, we've got a new article by friend-of-the-podcast Erica Friedman, The Manga of Takako Shimura, author of Even Though We're Adults, a past Mangasplaining pick. It's great stuff AND it's free to read, so head on over to the newsletter page if you wanna check it out.
As for next week, it's not a skip week! Last time we finished a season we took a month off. This time? We're just taking this week off, then after that, we'll be back to it, with four episodes of cool bonus content for you to enjoy!
Here's what's coming up on Mangasplaining and the MSX newsletter in March!
TL;DR for the Podcast: 
Weekly podcast Interviews with Emma Rios, Ken Niimura, and Jamila Rowser, and a Mangasplaining Recommends Special Episode. After that, we return to regular episodes on April 12th with Ajin: Demi-Human Vol. 1.
TL;DR for MSX: 
Article on mangaka Takako Shimura, two additional bonus articles, new chapters of Susumu Higa's Okinawa, and two free-to-read manga by Ken Niimura.
COMING SOON ON MANGASPLAINING:
March 8 – SKIP WEEK! No podcast this week. But on the MSX Newsletter, we're running an introduction to the manga of Takako Shimura by writer Erica Friedman.

March 11 – Okinawa Chapter 4, by Susumu Higa. (MSX, Paid Subscribers)
March 15 – Episode 53: Mangasplaining, Listen To Me! With Emma Rios. During our Gundam: The Origin episode we ran a short excerpt of Emma and David's conversation about Gundam, but it was actually a full-length interview! We're running the whole thing as its own episode, and David is providing show notes from this episode too!

March 18 – Okinawa Chapter 5, by Susumu Higa (MSX newsletter, for paid subscribers)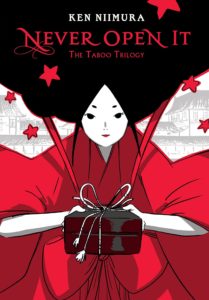 March 20 –  On MSX, we're running the free short comic How I Made Henshin, by Ken Niimura. A great introduction to this mangaka!

March 22 – Episode 54: Mangasplaining, Listen To Me! With Ken Niimura. This episode Deb and Christopher interview I Kill Giants, Henshin, and Umami manga creator Ken Niimura about his new book, Never Open It. We're running show notes for this interview too!

March 25 – Over at MSX, we're running ANOTHER free comic this week: Ken Niimura's Spicy Tuna, for the first time in English!A melding of Ken's Japanese and Spanish heritage, this is a farcical romp through Tokyo and shows off a lot of what's great about Ken's work.

March 27 –  Bonus Article! Deb Aoki dives into the differences between the Japanese legends and folktales, and how those same stories are used in Ken Niimura's new manga Never Open It: The Taboo Trilogy, now available from Yen Press.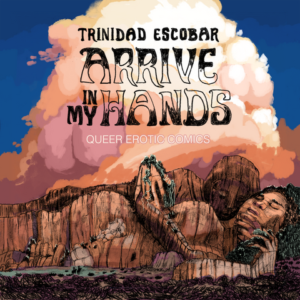 March 29 – Episode 55: Mangasplaining, Listen To Me! With Jamila Rowser of Black Josei Press! David interviews publisher and creator Jamila Rowser of Black Josei Press, which creates manga by and for women of color and non-binary people of color.

April 1 – Okinawa Chapter 6, by Susumu Higa (MSX Paid Subscribers).
April 5 – Episode 56: The Best Manga for New Readers, from Mangasplaining Season 1. A special episode as Deb, David, Christopher and Chip dig through the first 29-ish manga they read, and pull out the very best titles they can recommend for readers who are new to manga.

April 8 – Okinawa Chapter 7, by Susumu Higa (MSX Paid Subscribers).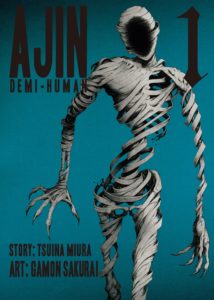 April 12 – Podcast Episode 57: Ajin: Demi-Human Volume 1, by Tsuina Miura and Gamon Sakurai. David hosts our return to regular episodes with an exploration of the sci-fi/horror/thriller seinen manga Ajin: Demi-Human.
…and things return to normal from there! Check the sidebar for the schedule of upcoming episodes!
As always, a big thanks for reading, listening, and just being cool. We'll see you next week with new episodes! In the meantime, if you miss us, why not click one of these links and subscribe or listen to a few older episodes you missed?
Listen and Subscribe to the Podcast:
Google | Apple | Stitcher | RedCircle | Amazon | Radio Public | PocketCast | Spotify
– CWB